Bihar BJP MLA Rashmi Verma suspects threat to life, lodges FIR
BJP MLA Rashmi Verma has claimed that she suspects threat to her life from an ex-employee of her office. She lodged an FIR in West Champaran's Shikarpur police station on Monday.
Verma, a BJP MLA from Bihar's Narkatiaganj assembly constituency in West Champaran district, lodged the FIR against ex-employee of her office, Sanjay Sarangpuri in Shikarpur police station.
"My family members have spotted Sanjay roaming suspiciously near my house. He was also carrying a pistol. He was involved in fraudulent activities. He fraudulently used my fake signature, post and name to extract money from others. When I learnt about his activities, he tried to defame me publicly. Hence, I sacked him and now he is trying to take revenge," Verma said.
"We registered a complaint on Sunday and an FIR against Sanjay Sarangpuri in Shikarpur police station was lodged on Monday and the matter is under investigation," said Ajay Kumar, SHO of Shikarpur police station.
Earlier on Friday, another BJP MLA, Hari Bhushan Thakur of Madhubani's Bipsi assembly constituency claimed that he had received a life threatening call from an unidentified person on Thursday (June 23) evening.
Viral Video Exposes Horrifying Domestic Violence Incident in Etawah, Uttar Pradesh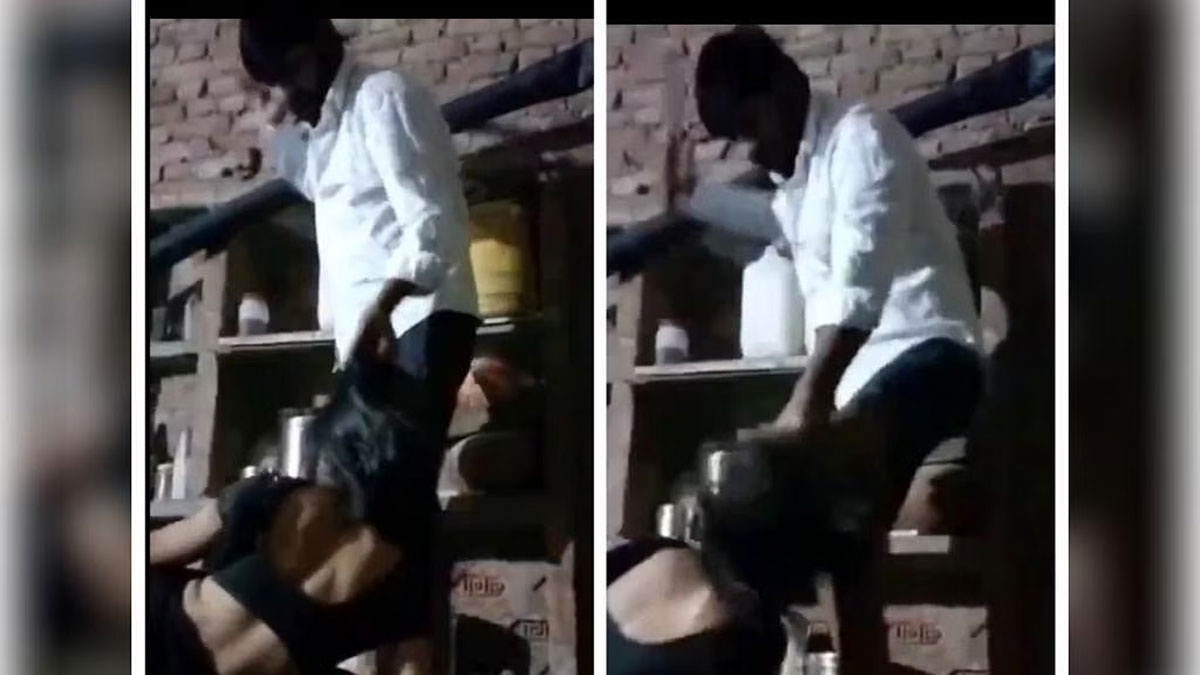 Etawah: A distressing video capturing an incident of domestic violence has been circulating widely on social media since Sunday. The video, reportedly originating from Etawah, Uttar Pradesh, depicts a man brutally assaulting his wife with a stick, accusing her of infidelity. Shockingly, the man recorded the entire episode on his phone, demonstrating a complete lack of remorse or empathy.
In the video, the man is seen gripping the woman's hair, mercilessly striking her with a stick. The woman, in extreme pain, can be heard crying out and pleading with the man to stop, while attempting to answer his inquiries about her interactions with someone else. Despite her desperate appeals, the man continues his vicious assault, displaying a disturbing level of aggression.
UP Police Take Cognisance In Matter
The Uttar Pradesh police has taken cognisance of the matter and it directed Etawah Police to take action on the viral video. The Etawah police responded to the incident stating that necessary action has been initiated by Bakewar police station in the matter and a probe is on.domestic
Horrific video! Man lifts his wife & jumps on Kolkata metro track on seeing train's arrival, here's what happened next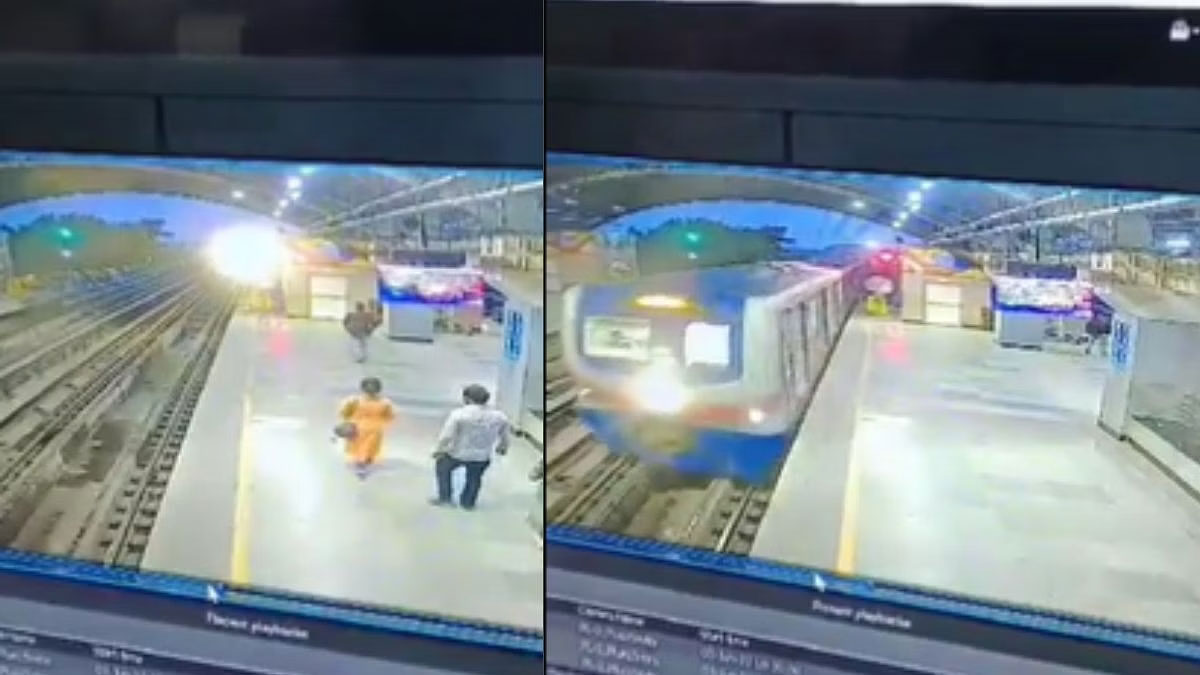 In a horrific incident in West Bengal, a couple was seen trying to die by suicide on metro tracks. A man at the Noapara station platform of the Kolkata metro, on seeing the train's arrival, hugged and lifted his wife and jumped in front of the transport with her.
Couple jumps before metro rail trying to die by suicide
In the video, we can see a couple casually walking on the metro platform and no sooner taking a drastic decision to end their lives. As the metro coach entered the premises, the man rushed towards his wife and jumped to the tracks with her. The duo was seen coming under the moving train, however, were rescued by the metro staff there.
Rescued by staff
The incident reportedly took place at 6.34 pm on Saturday, leading to a service disruption on the Kolkata Metro's North-South Line. Within an hour of the suicide attempt, the services resumed in the entire stretch – from Kavi Subhas to Dakshineswar.
Three men attack Punjab minister's pilot vehicle after parking dispute

Three drunk men allegedly pelted bricks at the pilot vehicle of Punjab Minister Balkar Singh in Jalandhar city after a parking dispute on Monday.
The accused allegedly chased and intercepted the minister's official vehicle accompanying the police pilot. They then attacked the pilot vehicle with bricks near Guru Ravi Dass Dham. At that time the minister and his wife were on their way home, the police said.
The accused were arrested. Their luxury car was also impounded. The incident happened at around 1 a.m.
The assailants were reportedly in an inebriated condition. The cause of the attack was arguments over the parking of the vehicle outside an eatery, a police official said.
"They have been booked under Sections 153 and 186 of the IPC," Police Commissioner Kuldeep Chahal told the media.