Bigg Boss OTT: Connections gets candid in the house with Sunny Leone
Former US-Canadian porn star-turned-Indian film actress Sunny Leone has entered the 'Bigg Boss OTT' house.
In a candid conversation with host Karan Johar, Sunny spoke about her favourite contestant in the house, as she revealed Divya Agarwal as her favourite contestant as she has a "strong personality".
She played fun games like 'Coconut Task', the contestants had to do some steamy dance moves to showcase their compatibility followed by another task where they picked one contestant who they accepted and the one they wanted to block! Interesting, isn't it? She played Cupid for the housemates.
Sunny Leone recalled her own 'Bigg Boss' days and said: "Bigg Boss OTT' is all about #StayConnected, so I am here to spread some more love! As the host of 'Splitsvilla', I know what real connections look like and there are contestants who have some amazing bonding in the house."
She added: "I can guide the contestants a little more emotionally to find themselves through that process because this show is also about being over the top. So if you don't have a game you will not survive. I am looking forward to getting on the show and spilling some beans with Karan."
'Bigg Boss OTT' streams on Voot.
Samantha could simply seek apology rather than filing defamation cases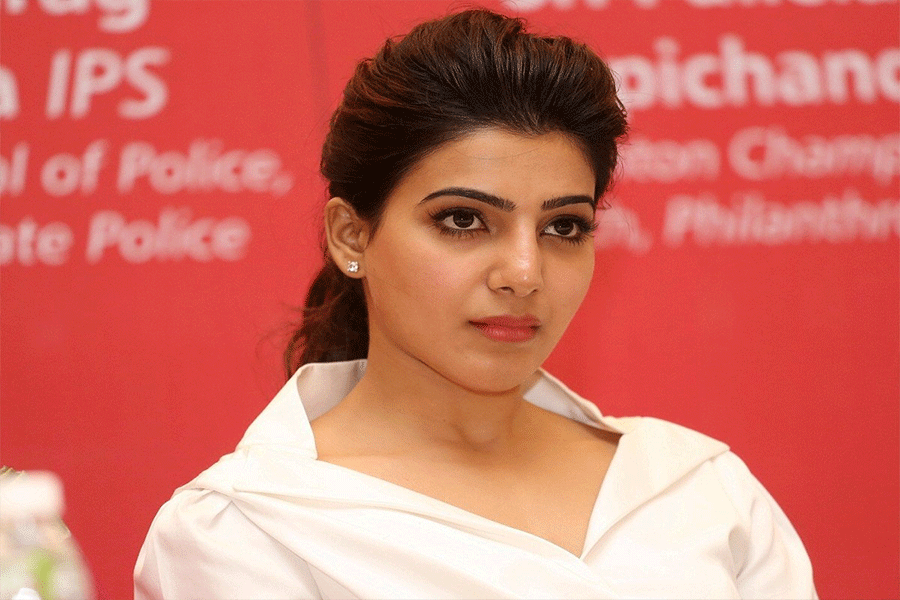 South India's most happening actress Samantha Ruth Prabhu, who recently filed defamation cases against a couple of YouTube channels and an individual for streaming malignant content about her, has apparently received a legal blow.
Samantha had filed legal cases, which come under Kukatpally court in Hyderabad. After listening to her side of the case, the court apparently ordered that the actress could simply seek an apology from her opponents, rather than filing defamation cases.
"The actress can seek a word of apology from the content owners of the concerned YouTube channels, individuals and media outlets, rather than filing defamation cases on them," the court suggested, as per reports.
The court went on to school the actress and apparently indicated that celebrities share personal details on public domain and then file defamation suits.
"In court, everyone is equal before the law. There is no sense of some being high and others being low. We will hear Samantha's case as per the procedure," the court concluded.
Samantha's announcement about her divorce from Naga Chaitanya had invited unwanted comments and speculation about their relationship, and some channels went forward and linked her up with random colleagues.
NCB 'visits' SRK, Ananya Pandey's homes; conducts raids in Andheri
In a major development, teams of Narcotics Control Bureau (NCB) paid a formal 'visit' to the residences of Bollywood megastar Shah Rukh Khan in Bandra west, and actress Ananya Panday in Khar west, and raided a location in Andheri on Thursday as part of the ongoing probe into the October 2 luxury cruiser rave party.
"The NCB Mumbai Zonal Unit officials visited 'Mannat', the residence of Aryan Khan in connection with the (Cr.94/21 case) for seeking certain material related to the investigation of the case from Shah Rukh Khan, by following due procedure of notice, etc.," said NCB Zonal Director Sameer Wankhede in a statement later.
He also dismissed reports in sections of the media dubbing the NCB trip to the superstar's sea-facing bungalow as a 'raid'.
The development, which grabbed national attention, came shortly after the Bombay High Court this morning decided to take up his son Aryan Khan's bail plea on next Tuesday, October 26.
Simultaneously, Ananya Panday — daughter of Bollywood actor Chunky Panday and granddaughter of the renowned heart surgeon, the late Dr. Sharad Panday — has been summoned to the NCB offices this day for the probe and the actress.
The NCB has claimed that her name apparently figures in some WhatsApp chats of Aryan Khan recovered by the agency, along with others.
As part of its probe into the cruise ship party raids, the NCB has arrested a total of 20 persons so far, and more arrests are not ruled out.
It may be recalled that Nationalist Congress Party National Spokesperson and Minister Nawab Malik had last week claimed that among various Bollywood bigwigs targeted, Shah Rukh Khan was also on the radar of the central probe agency with sleuths keeping a watch on 'Mannat' in recent weeks.
Bombay HC to hear Aryan Khan's bail plea on Oct 26
The Bombay High Court on Thursday posted to October 26 the hearing of the bail application of Aryan Khan, arrested in a drugs case by the Narcotics Control Bureau.
The matter came up before Justice N.W. Sambre with Khan's lawyer Satish Maneshinde seeking urgent hearing on Friday or Monday.
However, Justice Sambre decided to take up the matter on Tuesday next, and Aryan Khan may have to spend five more days in custody.
Khan, the son of Bollywood superstar Shah Rukh Khan, has challenged a ruling of the Special NDPS Court on Wednesday, rejecting his bail plea, along with co-accused Arbaaz Merchant and Munmun Dhamecha.