Bangladesh opener Tamim Iqbal pulls out of T20 World Cup
Bangladesh opener Tamim Iqbal has pulled out from the ICC T20 World Cup in Oman and the UAE. In a video message through Facebook, Iqbal said he did not want to take the place of openers who have been playing in the format in his absence in the last 15-16 T20Is.
The left-hander had suffered a knee injury during the Test series against Sri Lanka in April this year. He did not feature in the T20I series wins against Zimbabwe and Australia and was not included for the five-match T20I series against New Zealand starting on Wednesday.
"A little while ago, I called our board president Papon bhai (Nazmul Hasan) and chief selector Nanno bhai (Minhajul Abedin). I want to share the same with you. I told them that I don't think I should be in the World Cup team and will not be available for the same. There are a few reasons why I am not available for the tournament. Game time is the biggest reason. I haven't been playing this format for a long time. I don't think my knee injury is a concern because I was going to recover before the World Cup," said Iqbal.
The 32-year-old was the top-run scorer in the 2016 T20 World Cup in India with 295 runs in six innings at an average of 73.75 and strike rate of 142.51. He also became the first batsman from Bangladesh to score a century in T20Is with an unbeaten 103 against Oman in a Group A match in Dharamsala.
"The main reason that clicked with me when taking this decision was: I don't think it would be fair on those players who have played in the last 15-16 T20Is that I haven't played. I was probably going to be in the World Cup team, but I believe it wouldn't have been fair on those players. I have conveyed my message to both board president and the selector," added Iqbal.
Iqbal made it clear that he is not retiring from the T20 format but believes that the young in-form openers would provide better service than him for the team. "I want to make it clear that I am not retiring but I won't be playing this World Cup. I think it is a fair decision. Those youngsters who are playing in the national team, they should get the opportunities. Their preparation will be better than mine. They will probably be able to serve the team better."
Iqbal wished the team good luck for the T20I series against New Zealand and the T20 World Cup. He added that he will look for playing opportunities before Bangladesh's next international assignment after the T20 World Cup. He also made a request to the media to respect his decision and privacy and that his decision is irreversible.
"I would ask the media not to call and not message me on Whatsapp. I have taken this decision and will stick to it. I have given you all the reasons. I am hopeful that you will respect my privacy and the decision. There's no controversy.
"This is what I felt. Those who are close to me know that whatever I do, I do it from the heart. My heart told me this was the right decision. I think it is the best for the team. I will try to keep myself busy with any format during this time," concluded Iqbal.
Players will get clarity on South Africa tour in 1-2 days, says Kohli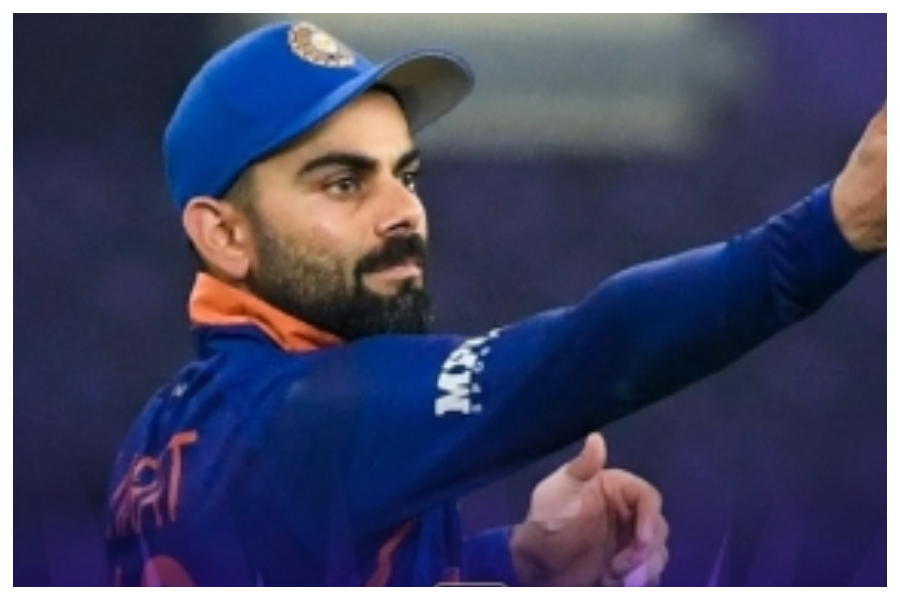 Members of the Indian cricket team will have a lot more clarity in the next couple of days on the upcoming tour of South Africa considering the health scare in the country due to the emergence of a new variant of the novel coronavirus.
India Test and ODI skipper Virat Kohli admitted that the players have a lot of concerns on this issue, the bubble life and SOPs considering the ever-evolving situation and they are in regular touch with the Indian cricket board for information.
There are a lot of concerns worldwide over the detection of a new coronavirus variant called Omicron in South Africa and many countries have pulled out their sports teams from the country and many others have banned international travel to and from South Africa.
The Indian team is scheduled to fly out on December 9 on a chartered flight and the BCCI has maintained that the tour is currently on and that they are in constant touch with Cricket South Africa and the Indian government regarding the developments.
Amidst reports that the tour may be delayed by a few days, Kohli said that they are waiting for clarity from the BCCI. He said the players do have concerns regarding the tour, the new variant of Covid-19, the restrictions that would be in place, and that chief coach Rahul Dravid has initiated a discussion in the team to understand their concerns and communicate them to the BCCI.
"It's pretty clear that we are not playing in normal times. There are a lot of things, a lot of concerns among players, especially those who are coming into the squad as they want to know about bubble life, the various restrictions. Rahul (Dravid) bhai has initiated a conversation in the group regarding this and is also in touch with BCCI regarding the concerns of the players.
"In the next 1-2 days there will be more clarity on this matter. We cannot ignore things as they stand and are developing," he said.
The India A team is currently playing a series in South Africa and the BCCI has not given any indication that they are planning to pull the team out of the tour.
Former Australia pacer Harris backs Starc for Ashes despite Warne criticism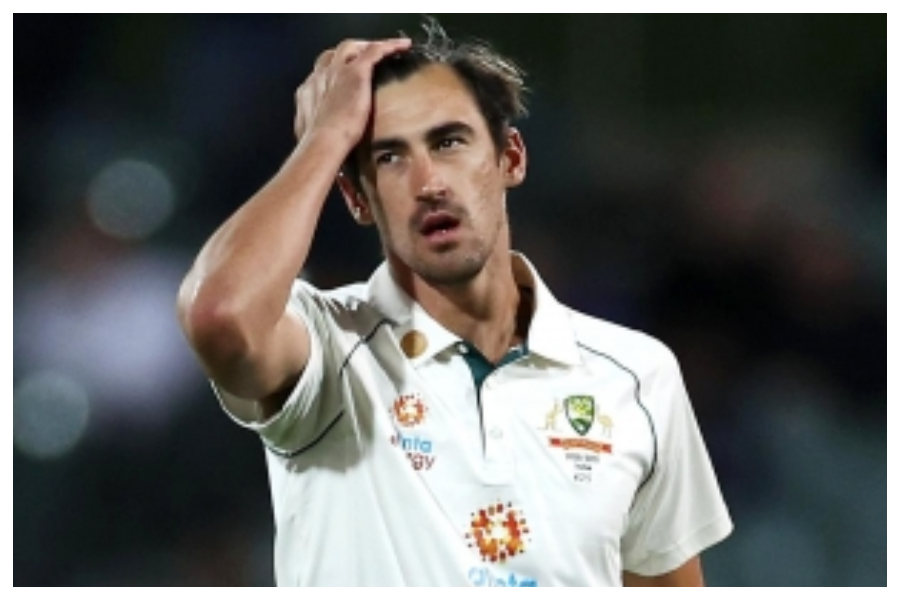 Former Australia pacer Ryan Harris has backed left-arm pacer Mitchell Starc to do well in the Ashes despite criticism from former leg-spinner Shane Warne. He feels that Starc should be in the first Ashes Test at The Gabba in Brisbane because he provides the left-arm variation as well.
Of late, Warne has been leading calls for Starc to be replaced by Jhye Richardson for the first Ashes Test in Brisbane, pointing to his fluctuating colours for Australia. In the Border Gavaskar Trophy this year, Starc picked only 11 wickets at an average of 40.72 and conceded 60 runs in the final of the Men's T20 World Cup against New Zealand.
"I don't know what Starcy (Starc) has done to Warnie (Warne). I'm backing him in. I thought he bowled okay at the World Cup. He did what he needed to do, he did his job. But the thing for me is if Mitchell Starc is swinging the ball, albeit a white one, it's a good sign, and he did that in just about every game in Dubai and Abu Dhabi," Harris told SEN SA Breakfast show.
"I'm keeping him in… he adds a bit of variation as well. Don't get me wrong, Jhye Richardson is bowling very well, we had a game against Queensland two weeks ago and the boys said he bowled very quick and swung the ball nicely. He's in good form as well, but I like Mitchell Starc for that variation of the left arm," added Harris, who picked 113 wickets in 27 Tests.
Harris proceeded to slam Warne for his criticism of Starc and thinks his ability to swing the ball in possibly overcast conditions in Brisbane will come handy for the first Test.
"I don't think he's far away, if Mitchell Starc is swinging the ball, it means he's getting a good position with his wrist, and that generally allows you to put the ball consistently in the right spot. So, I'd be backing him for the first Test, especially at the Gabba, he loves it there.
"But again, I don't know what he's done to Warnie. I'm a bit disappointed in that (criticism by Warne of Starc). I'm not a big fan of coming out and slaying in the media. I hope that Warnie had a phone call to Starc and explained what he's talking about."
IND v NZ: Dravid and Kohli have to make some tough calls, says Laxman
Former India batter VVS Laxman believes that head coach Rahul Dravid and captain Virat Kohli will have to make some tough calls in terms of how the batting order should be ahead of the second Test against New Zealand. He added that Dravid and Kohli shouldn't ignore the performances of Shreyas Iyer in his debut Test at Kanpur while taking the correct decision.
Iyer made an instant impact in his debut during the first Test at Kanpur, making 105 and 65 in both innings under pressure, leading to him bagging the Player of the Match award in a thrilling draw. He also became the first Indian batter to score a hundred and a half-century on his Test debut. Iyer's scintillating show on debut has raised a conundrum as with Kohli returning. Who drops out of playing eleven becomes the main question.
"Shreyas Iyer batted in both the innings and to get a hundred in his first Test series and then to follow it up with a fantastic half century. Both these innings, mind you, have come when the team was under pressure, so it was a fantastic performance from Shreyas Iyer," said Laxman on Follow The Blues show on Star Sports.
Laxman gave his opinion on how the Indian batting order could shape up for the second Test in Mumbai. "It will be difficult, but I believe that Mayank Aggarwal in both the innings gave an underwhelming performance and was uncomfortable at the crease. Cheteshwar Pujara has the ability to open, he has opened the innings previously. The No. 3 position can be filled by Ajinkya Rahane, Virat Kohli can come at number 4 and Shreyas can come in at number 5 because how can you ignore his performance. So, I think it's a tough call that Rahul Dravid and Virat Kohli have to take. I hope that they take the right decision and don't ignore the performance of Shreyas Iyer."
Laxman felt that Kohli will be his player to watch out for in the Mumbai Test. Kohli is making a return to competitive cricket after taking a break post India's exit in Super 12 stage of the ICC Men's T20 World Cup.
"I'm really looking forward to the return of Virat Kohli because we know that he missed the first Test and the T20 series. It has been some time since Virat Kohli got the three-figure mark in a Test match and we know what a quality player he is. So, I am expecting him to straight away come, and create an impact because we know whenever he plays to his potential, he poses a lot of threat to any bowling unit. So, the player to watch out for me will be Virat Kohli."