As Maharashtra govt employees continue stir for OPS, state-run hospitals begin to feel the pinch
Patients at the State-run hospitals will be majorly affected if the strike by state government employees, which includes hospital staff, lingers, fears the medical fraternity.
These fears were voiced after doctors, nurses, technicians, clerical and the cleaning staff joined the ongoing indefinite strike which started on March 14 in solidarity with the demand for return of the Old Pension Scheme (OPS). One of the State-run hospitals, Sir Jamshedji Jeejeebhoy (JJ) hospital in Mumbai, is taking precautions to minimise the impact on patients.
"The hospital has deployed senior doctors, resident doctors and interns along with nursing students to ensure that all surgeries and outdoor patient departments run smoothly.
Moreover, help of nursing staff from civic-run medical colleges is also being taken," said an official. The hospital is also planning to deploy cleaning employees on a contractual basis until the strike is over.

According to hospital officials, on an average, around 90 to 100 surgeries are performed every day at JJ hospital. On Tuesday and Wednesday, most of the scheduled surgeries were performed, and very few non-emergency surgeries were postponed.
"We held OPD and performed surgeries like on routine days. I took assistance from the BMC and we also asked for nursing support. We have contractual people for cleaning and sweeping, too," JJ Hospital Dean Dr Pallavi Saple said.
Mira Bhayandar: 266 properties sealed as MBMC struggles to meet ₹200 Cr property tax collection target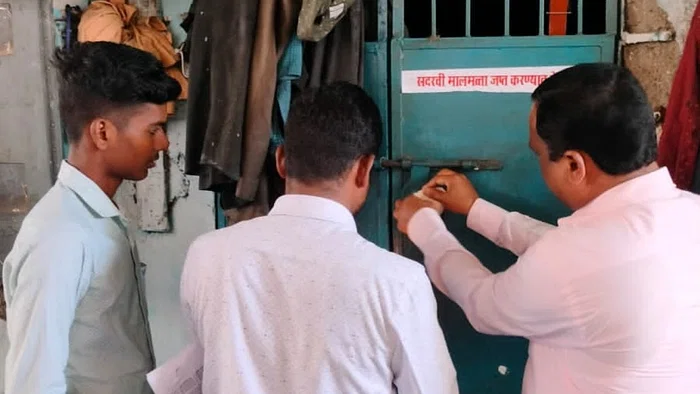 Mira Bhayandar: With just two days left in the ongoing financial year, the Mira Bhayandar Municipal Corporation (MBMC) is facing a herculean task of collecting at least ₹28 crore to keep itself qualified for receiving grants under the 15th finance commission.
Stung by the cold shoulder response to notices and warnings, the MBMC's tax department has sealed more than 266 properties of chronic tax defaulters who owe more than ₹5 crore. The MBMC  had managed to recover a little over ₹172.58 crore till Tuesday evening which hovers below 79 percent of the total amount billed by the civic body towards property tax collections.
Surge in collection through digital payments
As per information sourced from the tax department, the target was set at ₹190 crore for the financial year 2021-22. However, the MBMC had managed to mop up just ₹161 crore. Against this year's demand of around ₹222 crore, the MBMC has so far managed to recover a little over ₹172.58 crore 1 April 2022 to 28, March, 2023. The collections were limited to ₹150 crore in the corresponding period last year.
Notably, there has been a surge in collections through digital modes of payments including links on the municipal website and mobile application facilitated by the civic administration. Till now, more than ₹65.12 crore has been received from 1,24,715 taxpayers via digital payments. The assessed number of properties in the twin-city is currently pegged at around 3,68,501 including 63,498 commercial and 3,05,003 residential units. While the actual target is ₹222 crore, the MBMC needs to recover at least ₹200 crore to keep itself qualified for receiving grants under the 15th finance commission. Apart from this the shortfall in revenue generation is all set to put a negative effect on the ongoing developmental projects in the twin city.
Mumbai: Shelar calls for SIT to probe ₹12,000 Cr BMC scam
Mumbai: The president of BJP's Mumbai unit, MLA Ashish Shelar has demanded the constitution of a Special Investigation Team (SIT) to probe the Rs12,000 crore corruption in the BMC, which has been exposed,
He told media persons on Tuesday that it is necessary to find out the mastermind behind this huge corruption, which involved a lot of kickbacks. 
Shelar to Shinde: Corruption pertains to 76 works undertaken by nine BMC departments

Shelar has written a letter to Chief Minister Eknath Shinde in this regard. He said the corruption pertained to 76 works undertaken by nine BMC departments and alleged that it took place when the Shiv Sena led by Uddhav and Aaditya Thackeray was in power.
The CAG report was from Nov 28, 2019 to Oct 31, 2022 and it does not include the works undertaken during the Covid-19 pandemic.
Shelar said there is a 'yellow book' with the BMC and a national construction code that tells how roads are supposed to be built. However, in brazen violation of all these rules, contracts were awarded without even floating tenders and that too in excess of the amount mentioned in tender documents. There have been cases of manipulation of tenders and breach of norms, he said, adding that perhaps no other governing body in the country has indulged in a scam of this scale.
"There have been instances where tenders have been awarded to four companies but actually it is only one. In some other cases, tenders have been awarded to those who were not even qualified. Why were these contractors favoured?" he asked, adding that the CAG report exposed "lack of transparency, negligence, sloppy planning and misappropriation of funds".
According to the Development Plan of 1993, over 32,394.90 sqm of land in Dahisar was reserved for a garden/ playground/ maternity home. Later, in Dec 2011, a decision for acquisition was made. Its final land acquisition valuation was Rs349.14 crore. Using the formula, the property was valued at Rs206.16 crore, which was 716% more than 2011, Shelar said. He alleged that land price valued at Rs130 crore was hiked to Rs349 crore. "It did not stop here. To allow development, the BMC spent another Rs77.80 crore to remove the encroachments. This means that it spent Rs420 crore on land worth Rs130 crore," he claimed.
While working as a corporator in the BMC during 2007, Shelar had exposed the scam in the SAP system. At that time, he had protested in front of the offices of the then municipal commissioner and the then Mayor and had demanded an investigation.
MVA predicts President's rule in Maharashtra after SC verdict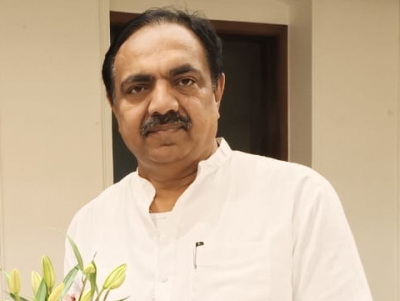 The Maha Vikas Aghadi (MVA) allies Nationalist Congress Party and Shiv Sena (UBT) have forecast the possibility of President's rule being imposed in Maharashtra after the upcoming Supreme Court verdict on the disqualification of 16 MLAs, here on Wednesday.
State NCP President Jayant Patil said that after the apex court judgement, the government of Shiv Sena Chief Minister Eknath Shinde and Bharatiya Janata Party Deputy CM Devendra Fadnavis is most likely to collapse.
"However, there may not be a midterm election as anticipated in some quarters, but instead, Central rule would be imposed after the SC verdict," asserted Patil, addressing a meeting of party workers in Jalgaon late on Tuesday.
He claimed that the Shinde-Fadnavis government is "scared" of holding mid-term elections and is devising methods on how to postpone all elections due, including local bodies, and Market Committees also, as much as possible.
Endorsing the NCP leader's stance, Sena (UBT) MP Sanjay Raut said here this morning (March 29) that he is in full agreement with Patil's assessment of the situation.
"It is very obvious that the SC verdict will ensure the disqualification of 16 MLAs, including Shinde… So, the state government will fall and there will be no other option left. Hence the likelihood of the President's rule cannot be ruled out," declared Raut.
The Sena (UBT) leader said that his party had absolutely no doubts that Shinde and the other MLAs would be disqualified, "provided everything goes as per the law".
The third MVA ally, Congress has not commented on the latest developments, though its top leaders have said several times in the past that the Shinde government will topple after the SC judgement.
Nevertheless, the three parties are optimistic that the apex court outcome could prove to be a turning point for the state politics nine months after the MVA headed by former CM Uddhav Thackeray was ousted following a Shinde-led rebellion in June 2022.