Arnold Schwarzenegger wasn't allowed breakfast before doing 200 sit-ups, push-ups as child
Actor Arnold Schwarzenegger doesn't think he was "disciplined" in terms of fitness.
Despite, the 75-year-old actor has been exercising since he was a child and won a string of awards as a bodybuilder before starting up his career in Hollywood movies and explained that, because he has spent decades sticking to the same exercise routines, it all comes naturally to him now.
"You know, I don't consider myself disciplined because something that I've done since I was a little kid was working out in the morning. I remember when my father said, 'You cannot have breakfast first, you have to earn it. You have to do 200 sit ups and push-ups,' " he told Entertainment Tonight.
"So that's how I grew up. So now, this is [what I do]. I'm now addicted to working out every day. If I do a film, or like when I was doing FUBAR, we were working out when we were night-shooting, we were working out at three in the morning sometimes, and at five in the morning, or at nine in the morning. So it really doesn't matter. I just have to get my one-hour workout in and then some bike riding to kind of get some cardiovascular training."
The 'Terminator' star went on to insist that working out just makes him "feel good" regardless of whatever else he is working on at any given time. "It just makes you feel good, no matter what you do," he shared. "If you do a TV series, if you do a movie, if you write a book, if you go and do a speech. Whatever you do, you need to feel fit and full of energy."
Pakistan: At Least 52 killed, More Than 50 Injured In Bomb Blast In Balochistan; Visuals Of Destruction Surface
At least 52 people were killed and over 50 injured in a suicide blast near a mosque in Pakistan's restive Balochistan province on Friday as they gathered to celebrate Prophet Muhammad's birthday, authorities said.
The explosion occurred near Madina Mosque on Al Falah Road in the Mastung district. No group has claimed responsibility for the attack.
Mastung's Deputy Superintendent of Police (DSP) Nawaz Gashkori, who was on duty for the rally, was among the deceased.
The explosion took place when people were gathering to mark Eid Miladun Nabi, the birth anniversary of Prophet Muhammad.
City Station House Officer (SHO) Mohammad Javed Lehri said the explosion was a "suicide blast" and that the bomber exploded himself next to DSP's car.
Lehri said that the wounded are being shifted to a medical facility while an emergency has been imposed in the hospitals.
At least 52 people were killed and over 50 injured in the blast, District Health Officer Mastung Rashid Muhammad Saeed said.
Some of the injured were in critical condition.
Balochistan interim Information Minister Jan Achakzai said rescue teams have been dispatched to Mastung. He added the critically injured persons are being transferred to Quetta and that an emergency has been imposed in all the hospitals.
"The enemy wants to destroy religious tolerance and peace in Balochistan…," Achakzai said."The explosion is unbearable." Caretaker Chief Minister Ali Mardan Domki has directed authorities to arrest those responsible for the blast.
"The perpetrators of the destruction do not deserve any leniency," he said. "Those who target peaceful processions will be dealt with firmly." Chief Minister Domki urged the people to unite against terrorism, adding that Islam was a religion of peace and "those who commit such heinous acts cannot be called Muslims".
The caretaker CM also announced three days of mourning throughout the province over the tragic incident.
Interim Interior Minister Sarfraz Ahmed Bugti also strongly condemned the blast.
Stating that "terrorists have no faith or religion", Bugti asserted that all resources were being put to use during the rescue operation. He added that no effort would be spared in treating the injured and that terrorist elements did not deserve any concession.
Soon after the explosion, the Punjab police also said that its "diligent officials" were performing security duties for Friday prayers at mosques across the province.
Meanwhile, the Karachi police said that Additional Inspector General Khadim Husain Rind has directed the police to remain "completely on high alert" in view of the Mastung blast.
He directed the policemen to tighten security arrangements regarding Eid-i-Miladun Nabi processions and Friday prayers across the city, as well as to monitor any unusual activities.
Second major blast in Mastung over last 15 days
This is the second major blast that has terrorised Mastung over the last 15 days, Geo News reported.
Earlier this month, at least 11 people were injured in a blast in the same district.
Mastung has remained a target of terror attacks for the past several years with a major attack in July 2018 being one of the deadliest in the district's history during which at least 128 people were killed, The Tehrik-i-Taliban Pakistan, which set up as an umbrella group of several terrorist outfits in 2007, called off a ceasefire with the federal government and ordered its terrorists to stage terrorist attacks across the country.
Past attacks
The group, which is believed to be close to al-Qaeda, has been blamed for several deadly attacks across Pakistan, including an attack on army headquarters in 2009, assaults on military bases, and the 2008 bombing of the Marriott Hotel in Islamabad.
In January, a Taliban suicide bomber blew himself up in a mosque packed with worshippers during afternoon prayers in Pakistan's restive northwestern Peshawar city, killing over 100 people.
Last year, a similar attack inside a Shia mosque in the Kocha Risaldar area in the city killed 63 people.
South African News Site Daily Maverick Alleges Cyber attack By India Hours After Its Report On PM Modi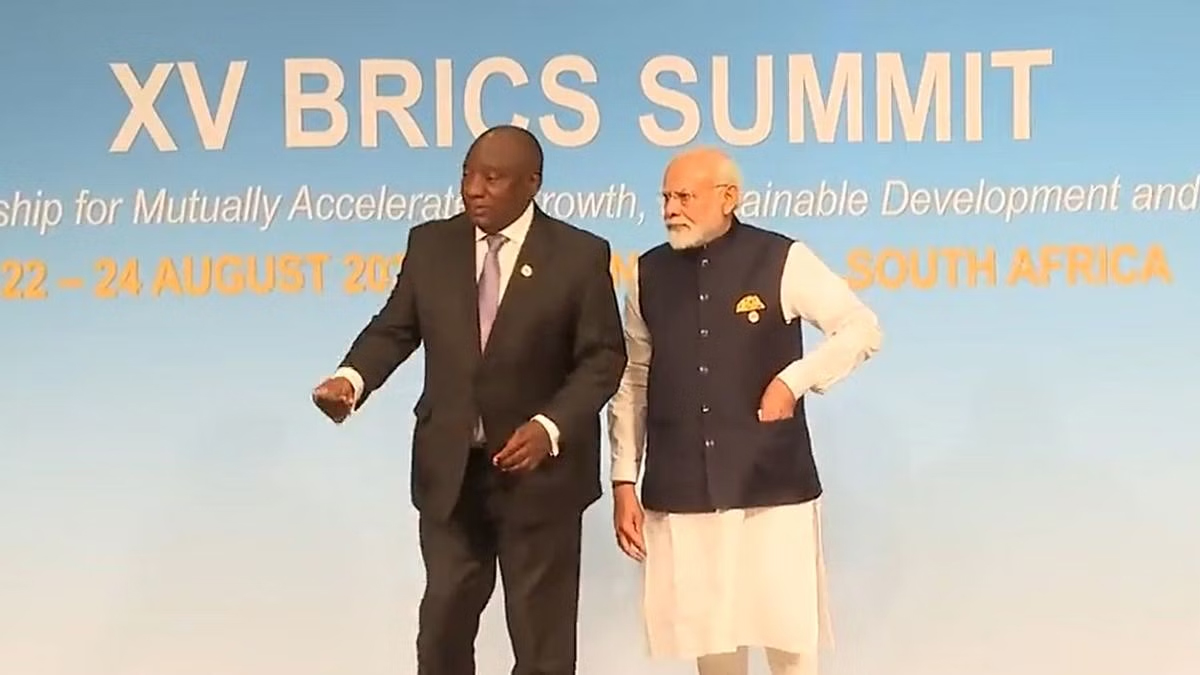 South African news site Daily Maverick claimed on Thursday (August 24) that it faced a cyberattack after it published an article on Indian Prime Minister Narendra Modi. In its article, the Daily Maverick had claimed that India's Prime Minister Narendra Modi had refused to get off the plane after South African President Cyril Ramaphosa had sent a cabinet minister to receive PM Modi in Johannesburg for the BRICS summit. The report said that President Cyril Ramaphosa then sent his deputy and Deputy President Paul Shipokosa Mashatile at Waterkloof Air Force Base to receive PM Modi, and that Chinese President XI Jinping was received by Cyril Ramaphosa himself. However, the South African government had denied the reports.
The news site then claimed that since publishing the article, "Daily Maverick has been subjected to a distributed denial of service (DDoS) attack."
"Several hours ago, the site suddenly went down. We picked it up very quickly and started identifying a massive distributed denial of service (DDoS) attack. We investigated and found it was coming from a whole host of Indian servers," said Daily Maverick's security coordinator on X.
"Daily Maverick has been investigating ways to make the article accessible to India but the attack is so large, it's proving difficult," the website further added.
Iran to soon start power exchange with Russia: Energy Minister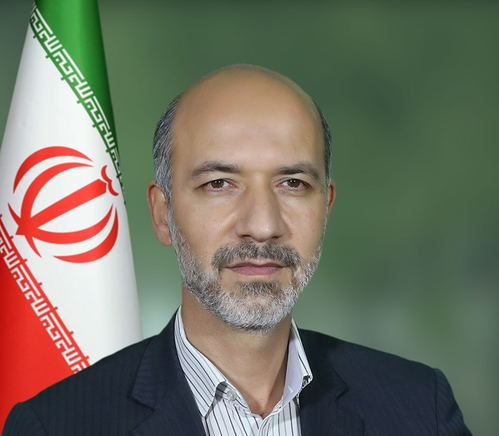 Iranian Energy Minister Ali-Akbar Mehrabian has reportedly said that his country will soon begin electricity exchange with Russia through Azerbaijan.
Iran has considered two routes, one via Azerbaijan and the other via Armenia and Georgia, for electricity exchange with Russia, Mehrabian told Iranian Students' News Agency (ISNA), noting that Iran is holding the final negotiations for the start of the projects, Xinhua news agency reported.
The Azerbaijan route involves a less complicated process, as Iran and Azerbaijan have synchronised their power networks to the required extent, said the minister.
Iran and Russia can complement each other favourably by exporting their surplus of electricity mutually, as the latter's electricity consumption peaks in winter while the former in summer, he added.
Mehrabian emphasised that Iran also seeks to connect its power grid to those of other regional states to ensure electricity supply sustainability throughout the year.
At present, Iran exchanges electricity with Iraq, Türkiye, Armenia, Azerbaijan, Turkmenistan, Afghanistan and Pakistan, he said, adding Iran is seeking to increase such transactions.