Arnold Schwarzenegger wasn't allowed breakfast before doing 200 sit-ups, push-ups as child
Actor Arnold Schwarzenegger doesn't think he was "disciplined" in terms of fitness.
Despite, the 75-year-old actor has been exercising since he was a child and won a string of awards as a bodybuilder before starting up his career in Hollywood movies and explained that, because he has spent decades sticking to the same exercise routines, it all comes naturally to him now.
"You know, I don't consider myself disciplined because something that I've done since I was a little kid was working out in the morning. I remember when my father said, 'You cannot have breakfast first, you have to earn it. You have to do 200 sit ups and push-ups,' " he told Entertainment Tonight.
"So that's how I grew up. So now, this is [what I do]. I'm now addicted to working out every day. If I do a film, or like when I was doing FUBAR, we were working out when we were night-shooting, we were working out at three in the morning sometimes, and at five in the morning, or at nine in the morning. So it really doesn't matter. I just have to get my one-hour workout in and then some bike riding to kind of get some cardiovascular training."
The 'Terminator' star went on to insist that working out just makes him "feel good" regardless of whatever else he is working on at any given time. "It just makes you feel good, no matter what you do," he shared. "If you do a TV series, if you do a movie, if you write a book, if you go and do a speech. Whatever you do, you need to feel fit and full of energy."
Opening Bell: Markets Trade Flat Amid Mixed Global Cues; Sensex At 63,182.52, Nifty At 18,738.55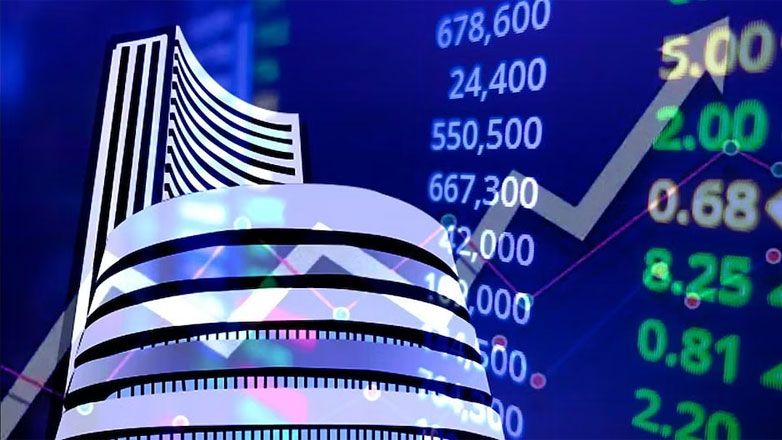 The markets on Thursday morning were trading flat with Sensex at 63,182.52, up by 39.56 points and Nifty was at 18,738.55 with a gain of 12.15 points. Nestle, Tata Motors, NTPC, Bharti Airtel and Power Grid were the top gainers in the morning session whereas Kotak Bank, Axis Bank, TCS, Hindustan Unilever and Tata Steel were the top losers.
Markets on Wednesday
The markets on Wednesday closed higher for the fourth straight session with Sensex at 63,142.96, up by 350.08 and Nifty at 18,726.40 with a gain of 127.40 points. All sectors were in the green with FMCG, Power, oil and gas, capital goods, realty and metal up by 1 per cent each.
Global markets
Ahead of key economic and policy events next week the Dow Jones Industrial Average added 91.74 points to 33,665.02. However, the S&P 500 dropped by 16.33 at 4,267.52 and Nasdaq ended lower at 13,104.90 down by 171.52 points.
The Asian stock markets on Thursday were mixed with Hong Kong's Hang Seng was at 19,227.84 with a loss of 24.16 points, South Korea's KOSPI was relatively flat at 2,610.52 with a dip of 5.08 points and Japan's Nikkei 225 dropped 6.83 points at 32,906.91. However, Singapore's SGX Nifty was higher with a gain of 11 points at 18,823.
Oil prices
After oil prices saw a jump of 1 per cent on Wednesday, they were relatively stable on Thursday as investors took into consideration the increasing demand concerns over a global economic slowdown in the backdrop of expected fall in supply from Saudi output cuts. Brent crude futures were down 1 cents at $76.94 per barrel and US West Texas Intermediate crude was at $72.58 per barrel with a gain of 11 cents.
Tom Cruise 'would love to meet someone special' after three failed marriages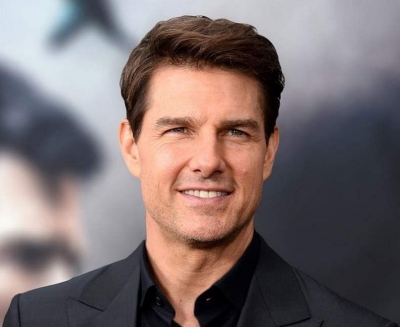 Hollywood star Tom Cruise has been married to Hollywood stars Mimi Rogers, Nicole Kidman and Katie Holmes, with the actor most recently being romantically linked to Shakira.
The unlikely pair met at the Formula 1 Grand Prix and while it seems Tom was "very interested in pursuing" the singer, she wasn't so keen, reports
A source has revealed Tom's friends have now given him some dating advice as he searches for "the one."
The comments come after it was revealed Shakira "begged" Tom to "stop flirting with her" as the situation became "too much" for her following her painful split with Gerard Pique.
The 46-year-old singer and Barcelona defender, 36, announced their shock breakup in June last year after 12 years together.
Gerard has since moved on with Clara Chia Marti, 24.
"She doesn't want to embarrass or upset him, but there's no attraction or romance on her part – she was just being friendly. She's flattered but not interested," an insider told Heat Magazine.
The insider added that Tom has been searching for the right woman for years and said he has "the highest standards" and won't settle for "second best" in a potential lover.
World's slowest student completes his 'Graduation' after 54 years
Arthur Ross finally completed his Bachelor of Arts degree from the University of British Columbia (UBC) on Thursday, May 25 after more than five decades after he started his university degree. Mr Ross, 71, is now the new record holder for the longest time to complete a university degree after taking 54 years to graduate.
"The headline on your story should be 'UBC finally graduates its slowest student,'" the now 71-year-old retiree told UBC with an easy laugh.
Mr Ross enrolled in UBC in 1969. In an interview with BBC, Mr Ross said, "I just wanted to learn because I was curious. That desire for learning, he said, is what inspired him to finish his degree after all these years.
According to a UBC press release, Mr Ross's initial plan was to get a degree in English, but by his second year, Mr Ross's passion for the theatre had fully taken over and he was spending as much time as possible in the theatre department, doing shows and taking courses to pursue his nascent goal of becoming an actor.
"I was besotted with theatre at the time. It was alive then, with a sense of vitality and newness. It seemed just electric to me," Ross remembers. In the department, Ross would cross paths with renowned Canadian actors such as Nicola Cavendish, Larry Lillo, Brent Carver and Ruth Nichol, inspiring him further to pursue theatre.
Two years into his degree at UBC and with stars in his eyes, Ross left to complete a three-year program at the National Theatre School of Canada in Montreal. But the practical reality of the actor's life and his assessment of his own proficiency brought him to a painful conclusion.
"I liked it too much. It wasn't going to be healthy for me. I knew I was a good actor but I always thought you had to be great."
So he did what any aspiring actor who recognizes they may be outclassed would do in 1975. Ross took his three years of academic work at UBC and went to law school in Toronto, graduated and spent 35 years as a civil litigator in Metro Vancouver before retiring in 2016.
In November 2016, he called UBC, got a new student number, and by January of 2017 he was a part-time student focusing on history, with a particular interest in the First World War.
"I simply could not grasp why so many people would be prepared to participate in this butchery," he explains. "However, the great revelation of pursuing a history degree was not in answering that initial question, but in looking at the sordid nature of Canadian history."
"I'm appreciative of the students accepting that old guy tuning in from outer space," he told UBC.