Ankita Lokhande: I know Sushant is proud of me
The line between real and reel-life was often blurred between Ankita Lokhande and late Sushant Singh Rajput's characters 'Archana' and 'Manav' when the TV series 'Pavitra Rishta' started airing in 2009. The show went off air in 2014 and leading man Sushant shockingly passed away last year on June 14.
As the new season of the show 'Pavitra Rishta 2.0' is all set to release, Ankita, the actress, girlfriend and co-actor of Sushant, says she is trying to keep the memory of Sushant alive through the show and she believes that Sushant must be feeling proud of her.
Ankita told IANS: "What our fans saw between 'Manav' and 'Archana' was love, and love is magical. Perhaps that is why the chemistry between the two characters looked so magical. When I and Sushant started working for the show, everything was created in a very organic way, you cannot forcefully create magic that the audience saw between me and Sushant. It was love, pure love.
"When I went back to set for the shooting of the new season of the show, thousands of things crossing my mind. I have been living with 'Pavitra Rishta' and all its memories for the last 12 years. This time, when I went back to set, knowing Sushant is not there with me, it really is hard to explain how I felt. I doubt if anyone would understand what my state of mind is…and I will never be able to explain it in words ever."
Ankita then broke down in tears.
She continues, "But I always think that Sushant is watching all of us, the way we are creating the show and I know Sushant is absolutely proud of me. Sushant created 'Manav' and I am trying to keep his legacy alive through the show. Look, nobody can replace Sushant or his presence in 'Manav' the way he brought life to that character.
"I am sure the chemistry I shared with Sushant, can never be shared with anyone, but we can create another 'Manav', right? When I and Sushant started working we did not know how our on-screen 'jodi' would be accepted, but it happened. I hope, the same happens in the new season because Shaheer is also a good actor and he is also putting in his hard work."
The new season of 'Pavitra Rishta 2.0' will release on September 15 on ZEE5. In the new season, the character of 'Manav' will be played by Shaheer Sheikh.
Last year, after the sudden death of Sushant, the insensitive media coverage, media trial, constant trolling on social media and an unwanted toxic environment affected everyone associated with Sushant including Ankita as she was also trolled on social media.
Asked now when she looks back, how she explains the whole situation, Ankita replied, "When I go back to those old episodes, watch myself and Sushant together, of course I go through a lot of emotions, ups and downs, the feeling of love is still there and it will remain forever. I still break down every now and then but I know I also have to grow with the experience and thank God for at least giving me the opportunity to live the life I am living, and create memories with him."
"You know, Sushant's demise was almost like a personal loss for even those who never knew Sushant personally, 'Wo tha hi itna pyaara…'(He was so sweet) now imagine how tough it is for those to accept that he is no more, who lived with him and have beautiful memories with him. It is too painful for me to talk as I cannot hold my tears anymore," she signed off.
Bombay HC to hear Aryan Khan's bail plea on Oct 26
The Bombay High Court on Thursday posted to October 26 the hearing of the bail application of Aryan Khan, arrested in a drugs case by the Narcotics Control Bureau.
The matter came up before Justice N.W. Sambre with Khan's lawyer Satish Maneshinde seeking urgent hearing on Friday or Monday.
However, Justice Sambre decided to take up the matter on Tuesday next, and Aryan Khan may have to spend five more days in custody.
Khan, the son of Bollywood superstar Shah Rukh Khan, has challenged a ruling of the Special NDPS Court on Wednesday, rejecting his bail plea, along with co-accused Arbaaz Merchant and Munmun Dhamecha.
Nawazuddin says good people are needed for making good content
Actor Nawazuddin Siddiqui, who has been nominated in the Best Actor category at the International Emmy Awards for the Netflix film 'Serious Men', says for that making good content, good people are also needed.

Talking about what's more important according to him – content of a project or who all are starring in it, Nawazuddin in a conversation with IANS said: "I think both are important."

"A lot of content is being made but it will not come out and shine till the time the directors, actors and their performance isn't there."

He says if the actor or the maker are not good then there is no meaning to the content.

"No matter how good the content is, if the actor or the director is not good then there is no meaning to the content. For making a good thing, good people are needed," he concluded.

'Serious Men' is based on Manu Joseph's book of the same name. The film, directed by Sudhir Mishra, is a sharp take on ambition and caste politics, put in perspective in the Indian context.


Rajkummar Rao to star in Anubhav Sinha's social drama 'Bheed'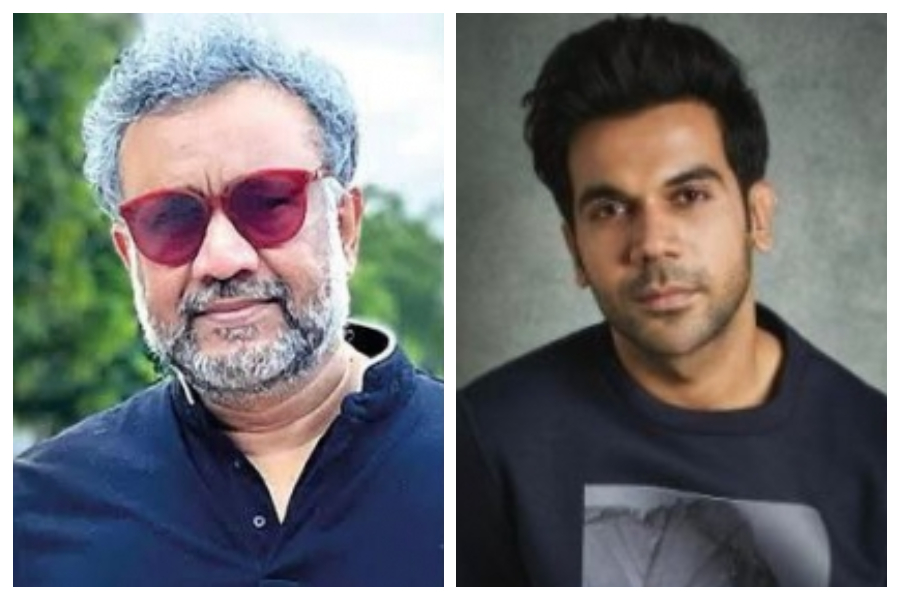 Filmmaker Anubhav Sinha has announced his next film titled 'Bheed', a social drama starring National Award-winning actor Rajkummar Rao.
Anubhav said: "'Bheed' is one of those titles that the whole team jumps at the moment you propose it."
Talking about roping in Rajkummar for the lead role, the director said that for him, "casting was crucial".
He added: "Raj is a very intriguing actor. He is one of the very few actors who can be so successfully transparent in a story. There always was a keen desire to work with him and I am looking forward to it."
On working with Sinha, Rajkummar says it is a matter of "great honour and privilege to collaborate with a filmmaker who has such a distinct voice".
"I have always found myself gravitating towards stories that trigger conversation. Even as an entertainer, I want my work to get people thinking. This is an important subject and the character needs me to stretch myself as an artist, beyond my comfort zone. I can't wait to start shooting and lose myself in this universe."
'Bheed' is jointly produced by Bhushan Kumar's T-Series and Anubhav Sinha's Benaras Mediaworks.
Bhushan Kumar said: "Anubhav and I have a long standing relationship since Tum Bin. And every outing together is even more exciting than the last one. Thappad is a film I am incredibly proud of and I can't wait for 'Bheed' to kick off. It's another of Anubhav's deeply stirring stories and I am so proud to join hands with him yet again on this one.
"Raj is a wonderful actor and I can't think of anyone better to pull off a film like this."
The film will be shot across Lucknow. It is expected to go on floors in November as the unit continues their pre-production for the next few weeks.