ANALYSIS: Contract rebel Ousmane Dembele mirrors Barcelona's woes
FC Barcelona's winger Ousmane Dembele released a scathing statement on Thursday in which he said, "I forbid anyone to give the impression that I am not involved in the sports project. I forbid anyone to attribute intentions to me that I've never had."
He added that he was fully involved with the club and that he has always given everything for his colleagues.
The statement seems to be a response to comments from coach Xavi Hernandez and club director Mateu Alemany, who have both questioned Dembele's commitment to the club. Alemany even went so far as to state that if the winger doesn't want to be a part of their project, he will be sold immediately.
The genesis of this rift between the club and the player goes back to the contract negotiations which have been dragging on for months. Dembele's contract expires on June 30 and the club risks losing him on a free transfer to one of Europe's elite sides.
To prevent the eventuality, Barcelona have tried to convince Dembele to stay, but with the caveat that they cannot satisfy his new salary demands.
Barcelona's financial woes have been well-documented, with the club racking up millions of euros on debts, posting a loss of 481 million euros in the 2020/21 season alone.
A major reason for these debts to reach sky-high levels is the high spending on transfer fees and wages for players such as Dembele, who simply haven't lived up to expectations.
When Dembele came to Barcelona for 140 million euros, he was seen as a more-than-capable replacement for Neymar after having impressed for Borussia Dortmund at both club-level as well as in Europe. His body, however, has failed him multiple times as he has suffered one injury after another.
His injury record has been so poor that he has not been able to get more than 20 starts for the club in league matches, with this season in particular being his worst. A combination of injuries, COVID-19 and contract disputes have combined to reduce him to a paltry four starting games in the league.
When Dembele is on the pitch, he has shown flashes of brilliance such as the display versus Chelsea in the 2017/18 UEFA Champions League Round of 16. These moments, however, haven't led to consistent success. Dembele has yet to register more than eight goals in a single league season.
These troubles may make it seem prudent for Barcelona to sell the winger, but the problem is that the club does not have enough money for reinforcements. Their money problems have been so bad that they could not even register new signee Ferran Torres until they got veteran defender Samuel Umtiti to agree to a reduced salary.
Their squad particularly lacks someone of the French winger's profile as the only other player they have who can somewhat replicate his skillset is wonderkid Ansu Fati, but he has also had a lot of injury trouble. The latest happened during a recent Copa Del Rey match against Athletic Bilbao, which could potentially leave him out for as long as six weeks.
The worst part about Dembele's problems is that his situation is not an isolated incident at all. Barcelona have been facing similar troubles with Philippe Coutinho and Antoine Griezmann, whom they signed for a combined amount of 255 million euros.
Not only did the two players not make their mark as expected, but Barca have also failed to offload them as both of them are on sky-high wages that other clubs are simply unwilling to pay. As a result, Barca have had to resort to loaning them both to Aston Villa and Atletico Madrid, respectively, just to get them off the wage bill.
They have also spent big money on players who were simply not up to Barca's standards — 41 million euros on winger Malcom and 37 million euros on midfielder Andre Gomes, both of whom were seen as head-scratching transfers at the time, who further justified this impression by failing to make any impact at all and having to be sold for a loss to other clubs.
It's hard not to see all these problems being self-inflicted wounds as the club was a financial juggernaut, making millions from multiple sources, from TV deals and advertisements to shirt sales, and having some of the best players in the world, including Lionel Messi, whom many consider to be the greatest player to ever grace a football pitch.
All of these positives could not offset the mismanagement from the former club president Josep Bartomeu, who faced several allegations of corruption, income-tax fraud, and launching a smear campaign against some of the club's players.
The Spanish giants are now a shell of their former selves and though new president Joan Laporta has taken some positive steps, they are a long way off reaching the heights they once used to occupy.
Indian men's football team faces Jordan in last preparatory game before Asian Cup Qualifiers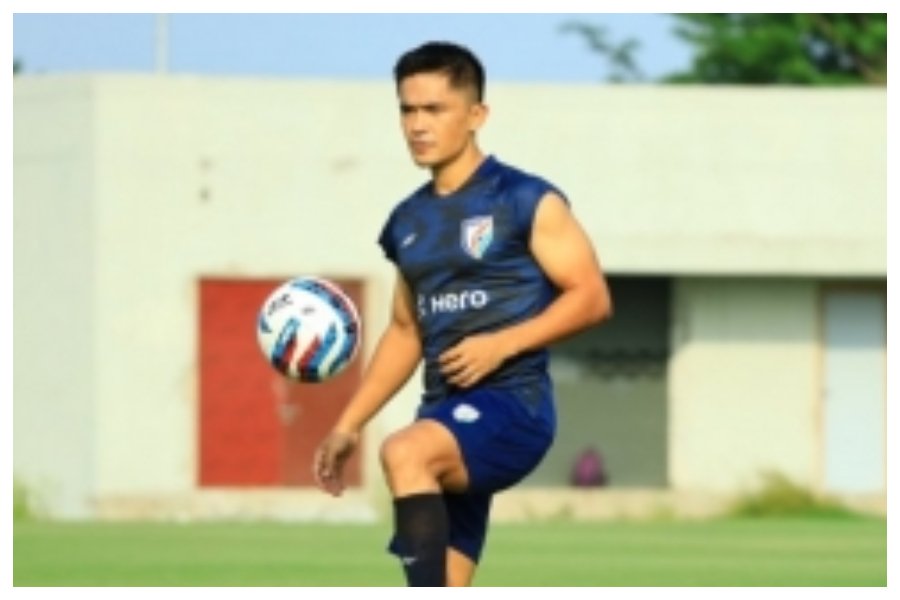 The Indian men's football team is all set to take on Jordan in a friendly match on Saturday (May 28) in Doha, their last preparatory game ahead of the AFC Asian Cup 2023 Qualifiers, which kicks off in Kolkata on June 8, 2022.
The match against Jordan will be played at the Qatar Sports Club.
"Another game against a stronger team will always help," head coach Igor Stimac said. "It's our last friendly game prior to the qualifiers, and we need to get final answers to certain questions," the coach added. "Some of our youngsters will have a great opportunity to gain more experience at the international level."
The squad has been in the preparatory camp for over a month, first in Bellary, and then in Kolkata, and the coach said that the "fitness levels are quite good".
"The fitness levels are quite good. We have another 10 days in front of us, and it should be perfect. The boys have done a great job, and they need to be rewarded with some good results in the Qualifiers," Stimac, who was part of the Croatian World Cup team which finished third in FIFA World Cup France 98, added.
Referring to Jordan as an opposition, the coach felt, "Jordan (FIFA Ranking 91) are ranked better than Belarus (FIFA Ranking 93) but are not as physical as Belarus. S,o for us, it should be a bit easier in regards to the build-up, and ball possession."
India are currently ranked 106 on the FIFA ladder, and had played Belarus in an official match in the FIFA international window in March 2022, a match where they went down 0-3.
Meanwhile, the Indian squad has been bolstered by the joining of the ATK Mohun Bagan players, all of whom have missed the preparatory camp so far owing to their club commitments in the AFC Cup. "They came very late (on May 26, 2022 morning) after playing three games in seven days, and hence, we need to be careful with them. We still have over 36 hours ahead for them to recover, and I will be making a decision whether to field them or not on 28th morning," Stimac added.
The 25-member squad:
Goalkeepers: Gurpreet Singh Sandhu, Laxmikanth Kattimani, Amrinder Singh.
Defenders: Rahul Bheke, Pritam Kotal, Harmanjot Singh Khabra, Anwar Ali, Sandesh Jhingan, Subhashish Bose, Roshan Singh, Akash Mishra.
Midfielders: Udanta Singh, Jeakson Singh, Anirudh Thapa, Glan Martins, Brandon Fernandes, Ritwik Das, Yasir Mohammad, Sahal Abdul Samad, Suresh Wangjam, Ashique Kuruniyan, Liston Colaco.
Forwards: Ishan Pandita, Sunil Chhetri, Manvir Singh.
KL Rahul's conservative approach in Eliminator piques Manjrekar, Shastri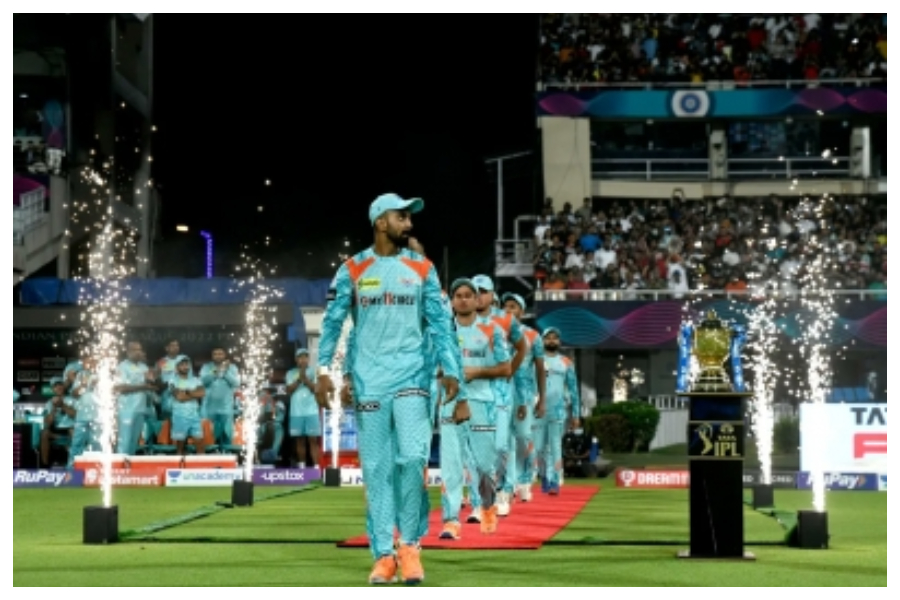 KL Rahul's conservative approach and the Lucknow Super Giants' skipper batting till the 19th over of the Eliminator against Royal Challengers Bangalore has prompted the likes of former India chief coach Ravi Shastri, Sanjay Manjrekar and New Zealand legend Daniel Vettori to say that the cricketer seriously erred in the must-win game at the Eden Gardens.
LSG, chasing a mammoth 207, were eliminated from IPL 2022 after losing to RCB by 14 runs.
Manjrekar was the most scathing of the former cricketers, saying that Rahul is "temperamentally not suited to take this kind of a responsibility (captaincy)".
"We have seen enough of KL Rahul to now know that when he becomes the captain, the key player of the side… Virat Kohli loved that kind of responsibility, (MS) Dhoni loved it, Rohit Sharma, barring this season, generally likes that kind of responsibility. Maybe, KL Rahul temperamentally is not suited to take this kind of a responsibility, where he is the man who has got to get the job done. They (captains) are made of different mettle, and maybe KL Rahul isn't," opined Manjrekar on Espncricinfo's T20 Time:Out.
Rahul opened the innings and was out at the fag end of the 19th over but could manage just 79 runs off 58 balls at at strike rate of 136.20. Till the 16th over, his strike rate was a dismal 120, which really did not go down well with Manjrekar.
"So as a coach, I would drill that into his head and tell him that I am not expecting you to win the game (bat all through). You just go and have fun, and funnily enough you will see the results start coming. I believe, he has a much better strike rate at the international level than at the IPL level, because he is just one of the many batters playing alongside Virat Kohli, Rohit Sharma and the others… so he just goes out there and expresses himself. His strike rate of 120 until the 16th over, that's dangerous; that's leaving too much even for a player like himself," added Manjrekar.
"Every time (in the Eliminator) he decided to play the big shots it came off. He played a couple of terrific shots against (Josh) Hazlewood, and he can do it when he wants to. But he just has this very deep-rooted belief or an attitude or approach that he wants to bat longer rather than quicker. And if I were his coach, I would take that decision out of his hand even if he is captain," added Manjrekar.
Former New Zealand skipper Vettori said that the conservative approach in IPL is fraught with risks.
"The conservative approach leans to having to be ultra-risky at the end, and so when you have a player of that skill, and we have seen KL Rahul take down teams time and again, you always wonder 'why don't you go earlier… you sort of de-risk the back-end in chasing. 14-15 (runs) can be done on this (Eden) ground.
"So, a couple of risks through the powerplay and that 60 off 42 looks so much better, and it takes so much pressure off the deep end," opined Vettori.
Former India chief coach Ravi Shastri too was unimpressed with Rahul's approach in the Eliminator.
"They should have gone a little earlier. Sometimes, you wait too long but here, between the ninth and the 14th over, there should have been someone who should have been targeted, especially in that partnership," Shastri said on Star Sports.
"When (Deepak) Hooda and Rahul were going, I think even though he did as well as he did, KL could have taken a little more chances there because Hooda was going. Take a little more chances, and he could have targeted someone between the ninth and the 13th over because Harshal Patel was going to come back in the end with his full quota of overs. If they had got the required rate down at the stage, that would have made RCB a little nervous," added Shastri.
Babar Azam can become world No. 1 batter in all three formats, feels Dinesh Karthik
India wicketkeeper-batter Dinesh Karthik feels Pakistan skipper Babar Azam has it in him to become the world No. 1 batter in all three formats of the game, which will be a unique first in the annals of the game.
The 27-year-old Azam already has the top ICC billing in both white-ball formats, but is ranked fifth in the longest format behind the likes of Australia's Marnus Labuschagne and Steve Smith, New Zealand's Kane Williamson and prolific England run-getter Joe Root.
But Karthik, who has played a key role in Royal Challengers Bangalore (RCB) securing a Qualifier 2 berth in IPL 2022, is quite confident that the Pakistan captain will soon be topping the ICC Test batting charts as well.
"One-hundred per cent (he is capable of achieving that)," Karthik told The ICC Review on Friday. "He is a high-quality player who is at the peak of his batting prowess and he has got some Test matches coming up.
"He has been phenomenal in all three formats of the game and he has done well in different batting positions too. I wish him all the best and think he has the potential. He has got all the following of Pakistan helping him in abundance to go on and do special things for his country," added Karthik.
Azam is close to achieving 3,000 Test runs and has so far played 40 matches, with a highest of 196. He has smashed six centuries and averages a healthy 45.98, besides scoring 21 half-centuries.
Australia batter Labuschagne is currently ranked first in the Test batting ranks, but it's been the 'Big Four' of India's Virat Kohli, England's Joe Root, Australia's Steve Smith and New Zealand's Kane Williamson that have dominated red-ball cricket for the past decade.
While Babar still has much to do to match the feats of the 'Big Four', Karthik thinks it's only a matter of time before the Pakistan right-hander joins the group.
"It is a very strong 'Fab Four' that we are talking about and they have obviously been there for much longer, but there is no doubt that Babar has all the credentials and he is going to make it a 'Fab Five'," said Karthik.
"There is no doubt he is there or thereabouts… he is a very special player."
Karthik noted that Azam had made subtle changes in his batting technique of late, which had helped him become a better cricketer.
"The two things that struck me when I watched him bat is his balance and his striking point when he plays a ball. Whether it is on the front foot or the back foot, his ability to strike the ball more often than not under his eyes, has been phenomenal. He strikes the ball at the point where it is optimum power for where the ball is pitched and that makes him a very special player."
Karthik, who recently made a re-entry into the India national side being selected in the squad for the five match-T20I series at home against South Africa, added that he was confident the Pakistan cricketer would develop further.
"When you play international cricket you have got to keep changing a little bit here and there to keep improving your technique. Sometimes just by one per cent a lot of the time so that so you can go on and achieve success in that particular tour you are on, so I think he has definitely tweaked his technique a bit here and there over a period of time," added Karthik.