Akshay Kumar: Writing and directing a historical is not an easy job
Bollywood star Akshay Kumar is gearing up for the release of his historical film 'Prithviraj.
Given the subject, director Chandraprakash Dwivedi wanted the film to be the most authentic representation of Samrat Prithviraj Chauhan's life and for that Yash Raj Film's head honcho Aditya Chopra converted an entire floor of YRF into a research wing for the film.
Akshay shared: "When I was narrated the film by Dr. Saab, I was taken aback by the amount of research that he has done while writing this film. Writing and directing a historical is not an easy job and I was deeply impressed that he has left no stone unturned to ensure that we are paying the most glorious tribute to Samrat Prithviraj Chauhan's life and valour.
The film is based on the life and valour of the fearless and mighty Samrat Prithviraj Chauhan. Akshay is essaying the role of the legendary warrior who fought valiantly against the merciless invader Muhammad of Ghor
The actor said: "He waited for 18 years of his life nurturing and making Prithviraj the most glorious retelling of the Samrat's life! I hope that people love this film and it becomes the most authentic reference point for the mighty king's life."
The film's director shared that they wanted to pay the "biggest and the most glorious tribute to Samrat Prithviraj."
"We did everything necessary to ensure that we were making the most authentic retelling of the life and times of the mighty Hindu warrior! Step one to attempt such an extravagant historical is always research and we wanted to be absolutely thorough and accurate."
Dwivedi had personally worked on the script from 2004 to 2019 "updating the script" every year.
"So, naturally, I had a lot of material that could be used as reference points to write the final draft of the film and it could also be used as additional literature for us and the actors to revisit during the course of its making the film.
"There were several books, a variety of costumes that were being used as references, armour and weapons, etc. that were brought into YRF before the filming started."
He added: "There were so many items that Aditya Chopra converted an entire floor of YRF into a research wing for 'Prithviraj'.
"We kept the research bay fully operational till the last day of shoot! Now, we are exploring a plan to showcase all this research work to people and the teams are working to see how best they can display this research so that people understand the magnitude of work that was undertaken to give the best possible salute to the glorious king Prithviraj."
Debutante Manushi Chhillar will be seen playing the role of King Prithviraj's beloved Sanyogita and is marking her debut with the movie.
'Prithviraj' is set to release on June 3 in Hindi, Tamil and Telugu.
Mother's Pride: Neetu Kapoor wants to work with Ranbir and Alia
Veteran actress Neetu Kapoor, who has been applauded for her performance in her comeback film 'Jugjugg Jeeyo', says working with her son and Bollywood superstar Ranbir Kapoor alongside Alia Bhatt would be her ultimate dream-come-true.
Asked if she is critical of Ranbir and her daughter-in-law Alia's work and Neetu told IANS: "Well, I do not look at Ranbir's work as a mother but as an audience. So yes, I am critical and have my share of honest feedback with him. But it is also true that my son is a really good actor, there is hardly a bad performance Ranbir had so far. Even when he acts in silence (referring to 'Barfi!') he is wonderful, isn't he? And no, it is not a mom speaking but an audience."
She went on adding, "I said it on Alia's face that I really do not know what is the next milestone of her performance she would achieve after what she delivered in 'Gangubai Kathiawadi'. I am sure she will, but for me, it was the ultimate Alia Bhatt performance. So, as an audience, I am excited to know how she can break her own benchmark of performance as an actor!"
While the veteran actress is choosing to work wisely, she mentioned how her interest is more into working with good directors.
"It is important to collaborate with good directors, young minds, especially those who can challenge me to push my limit as an actress. I won't mind doing a mother's role on-screen but if only it is written with substance if only it is impacting the narrative. And at the same time, I as an actress can play any role, even a woman in uniform or a romantic story of an elderly couple. The actress in me is looking for a challenge," she said.
Post the release of 'Jugjugg Jeeyo' Neetu is planning to take a break before gearing up for her next.
"I am working on a film but the announcement is yet to happen so I am sorry that I cannot reveal much. I think we will start shooting for it in October. I also agreed to do a web series that is in the process of writing. Again, too early to share details. I will work on these two projects as of now. But before that, I will take a vacation…I am slowly coming back to my grove," shared the yesteryear heroine.
As she is quizzed who the actors she wishes to work with from the younger generation and Neetu promptly replied, "It would be a dream come true if I get a chance to work with Ranbir Kapoor and Alia Bhatt. I am manifesting it! Ye alag baat hai ke dono mere bachche hai, lekin superstar bhi toh hai na? (giggles)"
'Jugjugg Jeeyo', also starring Varun Dhawan, Kiara Advani, Anil Kapoor, Manish Pual, Prajukta Kohli, is running in theatres.
Varun Dhawan becomes emotional while speaking about Remo's health scare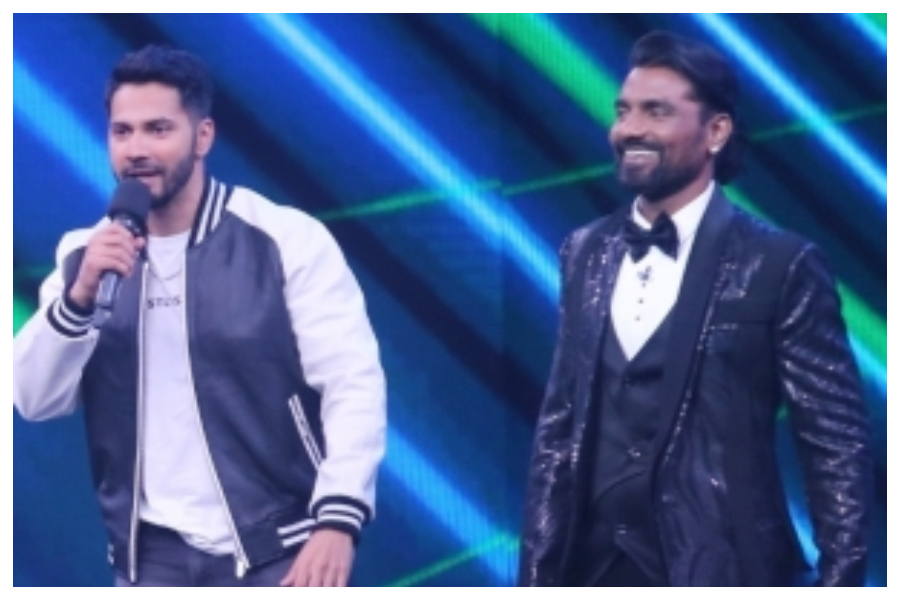 Bollywood actor Varun Dhawan got emotional on the sets of 'DID L'il Masters' while talking about choreographer-filmmaker Remo D'Souza's health scare.
With the finale coming up, viewers are in for a treat as the star cast of 'Jugjugg Jeeyo' – Anil Kapoor, Kiara Advani, Varun Dhawan, Prajakta Kohli, and Maniesh Paul will be seen appearing on the show to motivate the top 5 contestants to give their best.
While they brought the house down with their funny antics, intriguing anecdotes, and enchanting dance moves during the shoot; it was Remo D'souza's power-packed performance that entertained one and all.
In fact, after the phenomenal act, Varun Dhawan and skipper Vartika Jha also decided to shake a leg with Remo on 'Illegal Weapon 2.0'.
He even poured his heart out and got emotional as he spoke about Remo's recent health scare. The actor mentioned that he was extremely worried when he heard that Remo had suffered a heart attack.
Varun went on to thank the ace choreographer's wife, Lizelle, for being his constant support system and helping Remo get back on his feet.
As Varun mentioned, "I have never said this before, but I will today! Not a lot of people know, but Remo Sir is very close to my heart, and he will always be. In fact, I was really very scared when I got to know about his health scare, and I would really like to thank Lizelle for taking care of him and always being his support system.
"I know she is the reason why Remo sir is standing here today; she has motivated him to get back on his feet. I love him from the bottom of my heart, and I am happy to see him on DID L'il Masters' Finale."
While Varun and Remo's adorable conversation will melt your heart, wait till you witness the other extraordinary performances of the top 5 contestants and their intense battle during this Fantastic Finale!
'DID L'il Masters' will air on Sunday on Zee TV.
Bobby Deol's kids help him tap the pulse of his audience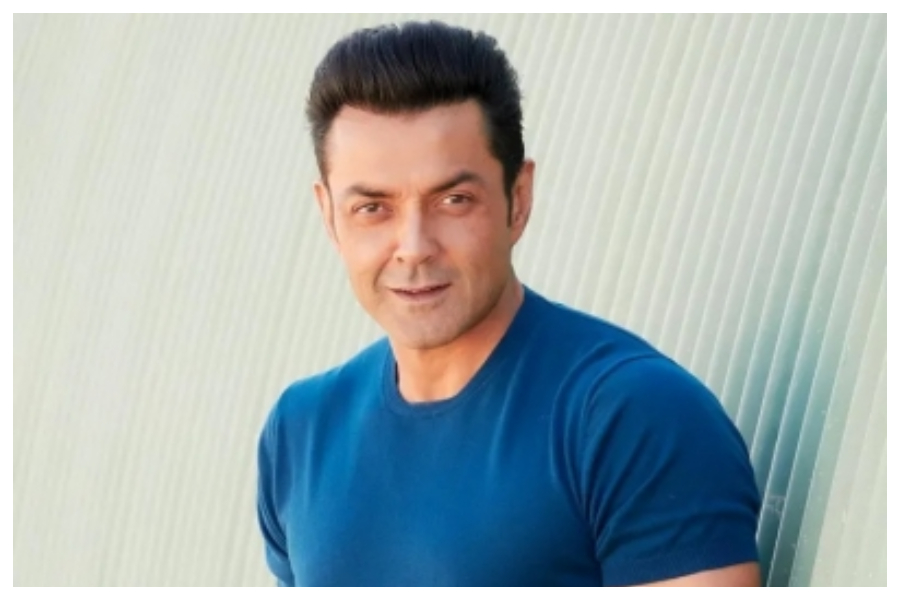 As he found his audience and successfully catered to them with new-age content on OTT that has given him a great chance to revamp his career as an actor, Bobby Deol shares how his children played a part in that.
In conversation with IANS Bobby said that even though every film and project has its own destiny, staying in tune with the new generation of audience and their sensibility is important.
The actor made his debut on OTT with the Netflix original 'Class f 83' followed by the huge success of the web series 'Aashram' and web film 'Love Hostel'.
Asked about how he gets the understanding of a new-age audience and Bobby told IANS: "While I must admit that all the projects happened because I was at the right place at the right time, as an actor I also believe that we should be in tune with the growing audience. As an actor and individual, I am evolving, so as our audience, their sensibility is changing.
"One of the advantages I have is my children. They are teenagers and they consume a lot of content on OTT platform. So I have a fair idea of what kind of content that youngsters are watching. It is easy to get the pulse of the audience from them; in our house, it's filled with youngsters."
"However, when I decide to do a show or a film, it is completely my decision; I only do work that I feel connected to as an actor. My children of course support me. But I take a call on my projects quite independently," he further added.
The actor is now preparing for two projects – Netflix original 'Penthouse' and the feature film 'Animal'.
Talking about both his upcoming projects, Bobby shared, " Even though I cannot talk much about either of these two projects, all I can say is they are very distinct from one another. In 'Penthouse' my character's look is very stylish, and fancy, a kind of Bobby Deol image that I had earlier and the story is very engaging. 'Animal' is a multi-starrer film with Sandeep Reddy Vanga. He is a very good storyteller and also commercially successful. He directed 'Kabir Singh'."
"For me, it is going to be so much fun because for the first time I will be working with Ranbir Kapoor. I am reuniting with Anil Kapoor (post 'Race 3'). We haven't started our shooting…so yes, looking forward to both the projects," he signed off.