Akshay Kumar: Started my 2022 with all things positive except for Covid
Actor Akshay Kumar has started 2022 on a positive note by greeting his oldest friend – the sun.
Akshay, who is currently holidaying with his family, posted a video staring at the sun with him chanting the Gayatri Mantra.
"New year, same me. Woke up and greeted my old friend, the sun and started my 2022 with all things positive except for Covid. Praying for everyone's good health and happiness. Happy New Year!" Akshay wrote as the caption.
Akshay has his diaries full for next year. The 54-year-old star has several back-to-back releases such as 'Prithviraj', 'Bachchan Pandey', 'Raksha Bandhan', 'Ram Setu' and 'OMG 2: Oh My God! 2'.
Kartik, Kiara visit Delhi's Gurudwara Bangla Sahib ahead of 'Bhool Bhulaiyaa 2' release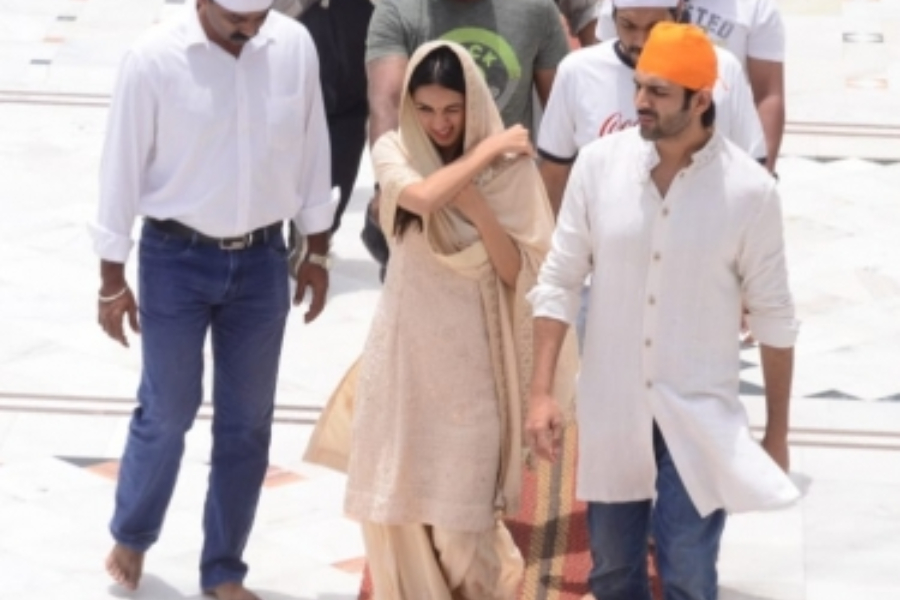 'Bhool Bhulaiyaa 2' stars Kartik Aaryan and Kiara Advani, who are promoting their movie in full swing, visited the Gurudwara Bangla Sahib in Delhi to seek blessings ahead of the film's release.
The actors were seen in ethnic wear while they visited the holy place.
While Kiara looked elegant and beautiful in beige chicken suit, Kartik seemed perfect in white kurta with a kesari headscarf and jeans. Pictures and videos of the actors are going viral and grabbing the eyeballs.
'Bhool Bhulaiyaa 2' is a sequel of the 2007 movie 'Bhool Bhulaiyaa' which starred Akshay Kumar and Vidya Balan.
Directed by Anees Bazmee, 'Bhool Bhulaiyaa 2' is all set for its release on May 20.
Saurabh Prajapati thrilled with response for 'Dhokebaaz' track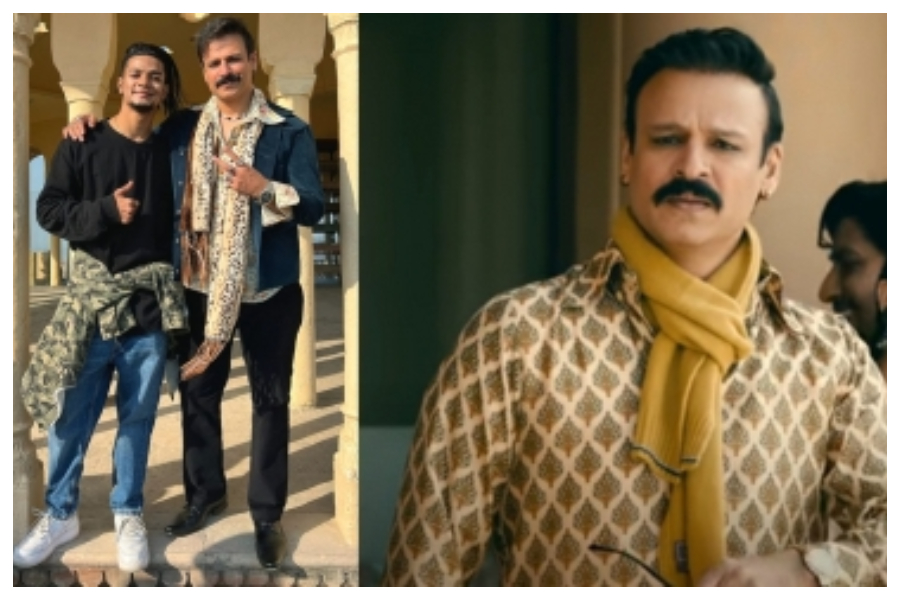 Choreographer-director Saurabh Prajapati's latest track 'Dhokebaaz' has been doing well. He has choreographed the song and worked with Vivek Oberoi and Tridha Choudhury on it.
The song has already reached 2.9 crore views and counting, and the team is in a celebratory mood.
"'Dhokebaaz' getting great response for its audio and video is a humbling feeling. In fact, in both, it has already crossed 2.9 crore in a very short time. I'm happy that people are enjoying the track, many have told us that they listen to this song on loop."
"'Dhokebaaz' is a different kind of song, even the choreography is different too. We have kept much of classical dancing, lavni or lavani etc for which one has to be professionally trained. It's not just any other casual Bollywood number," he says.
Tridha is getting a lot of appreciation and has been presented really well. Sharing his experience of working with her, he says: "Tridha worked really hard for this one, although she didn't get enough time for prep. But, she pulled it off well."
"I worked with her for every single detail when it came to her performance because there was so much storytelling through facial expressions and dance moves in 'Dhokebaaz'. All in all, it was a great experience working with her. She is a good dancer and grabs things in very less time."
Saurabh is happy that apart from music lovers, even people in the industry have liked the song and appreciated his work.
"Everyone gave me positive feedback. When I showed this video to my two personal favourites, Remo D'Souza sir and Terence Lewis sir, who are always honest with me when it comes to art no matter what, they both loved it too," he says.
He concludes: "I want to tell everyone out there thank you from the bottom of my heart. I also want to share that I am working on a new song where a lot of Indian dance forms will be showcased. This is going to be out soon."
Akshay Kumar-starrer 'Prithviraj' had 5,000 costumes, 500 turbans used during shoot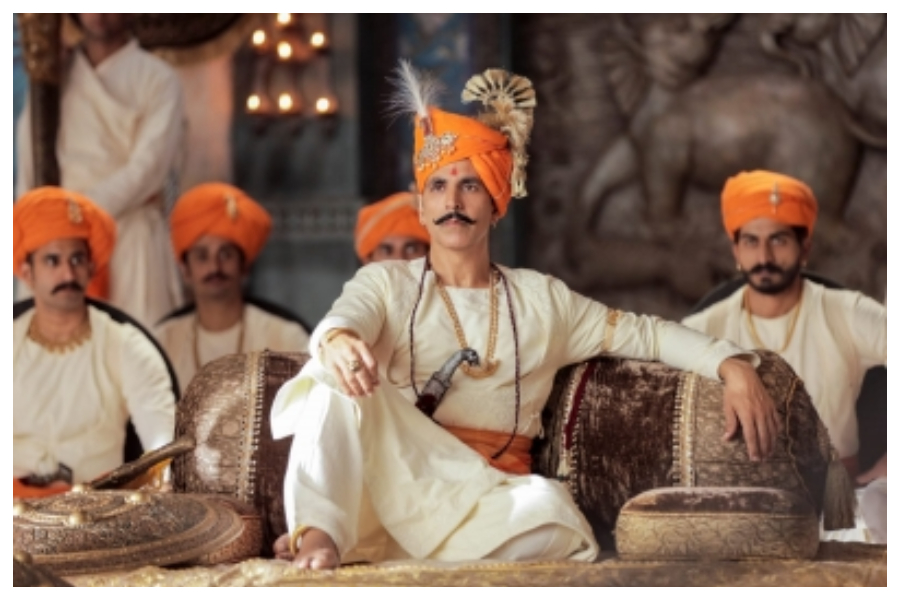 The makers of Akshay Kumar's upcoming historical 'Prithviraj', which is based on the life and valour of Prithviraj Chauhan, had to create over 50,000 costumes and also used 500 different types of turbans during the shoot.
Akshay Kumar says, "Rarely do films take this much effort and embark upon such monumental tasks. Every element of our film which is based on the life of Samrat Prithviraj Chauhan has been dealt with utmost sincerity, authenticity and reverence.
"We have paid attention to the minutest details while making the film because we wanted this to be the most glorious retelling of Samrat Prithviraj's life on the big screen," he said.
The film's director Chandraprakash Dwivedi says, "Detailing was key to making a film like 'Prithviraj'. Like for example, 500 different turbans were created for the film. All these were authentic replication of the kinds of turbans worn by kings, masses, people of various professions at that time.
"We had an expert on turban styling on the set who would oversee the process of these turbans being worn by our actors," he said.
He adds, "Over 50,000 costumes were handmade for the film by a costume designer who, along with his team, was specially flown in from Rajasthan to stay in Mumbai and make these costumes from scratch.
He feels glad that he had a producer like Aditya Chopra who believed in his vision for the film and backed him completely to tell a story like this in the grandest way possible.