Airtel deploys India's 1st private 5G network amid heated industry debate
Amid the heated debate on allowing enterprises to build captive private 5G networks as India prepares for 5G spectrum auction, Bharti Airtel on Friday announced a successful trial of India's first 5G private network at Bosch Automotive Electronics India (RBAI) facility here.
The on-premise 5G Captive Private Network was built over the trial 5G spectrum allocated by the Department of Telecom (DoT).
Airtel said it has implemented two industrial grade use cases for quality improvement and operational efficiency at Bosch's manufacturing facility, utilising the trial spectrum.
In both the cases, 5G technology such as mobile broadband and ultra reliable low latency communications drove automated operations ensuring faster scale up and reduced downtimes.
"We believe that Airtel has the world-class infrastructure, partnerships and expertise to deliver Captive Private Network Solution in any part of the country and to enterprises of any size," said Ajay Chitkara, Director and CEO, Airtel Business.
The Department of Telecom has released a notice inviting applications (NIA) for the auction of spectrum in 600, 700, 800, 900, 1800, 2100, 2300, 2500, 3300 MHz and 26GHz bands.
The NIA provides explicit clarity on the subject of Captive Non-Public Networks (CNPN).
The private network set up on trial spectrum at the Bosch facility has the capability to manage thousands of connected devices along with delivering multi- GBPS throughput, said Airtel.
"The low latency and reliable connectivity provided by the Airtel Private 5G network at our facility which was experienced during the proof of concept is enabling us to enhance our efficiency and our productivity," said Subhash P., Head of Technical Functions, Bosch Automotive Electronics India.
Last year, Airtel successfully demonstrated India's first 5G experience over a live 4G network in Hyderabad. It has also demonstrated India's first rural 5G trial as well as the first cloud gaming experience on 5G.
Meanwhile, the Broadband India Forum (BIF) on Friday said the choice of service provider for captive private 5G networks must lie with the enterprises.
"The enterprises would have to make do with whatever is offered by the telecom service providers (TSPs), whether satisfactory or not," said BIF President T.V. Ramachandran.
The Cellular Operators Association of India (COAI), the industry's apex body representing telcos, on Thursday urged the government not to allow Big Tech companies to enter the 5G spectrum auction this month via back door channels.
The COAI said in a statement that the 5G spectrum should not be provided on an administrative basis as it leads to no business case for the rollout of 5G networks in the country.
WhatsApp working on new software that uses Apple Mac Catalyst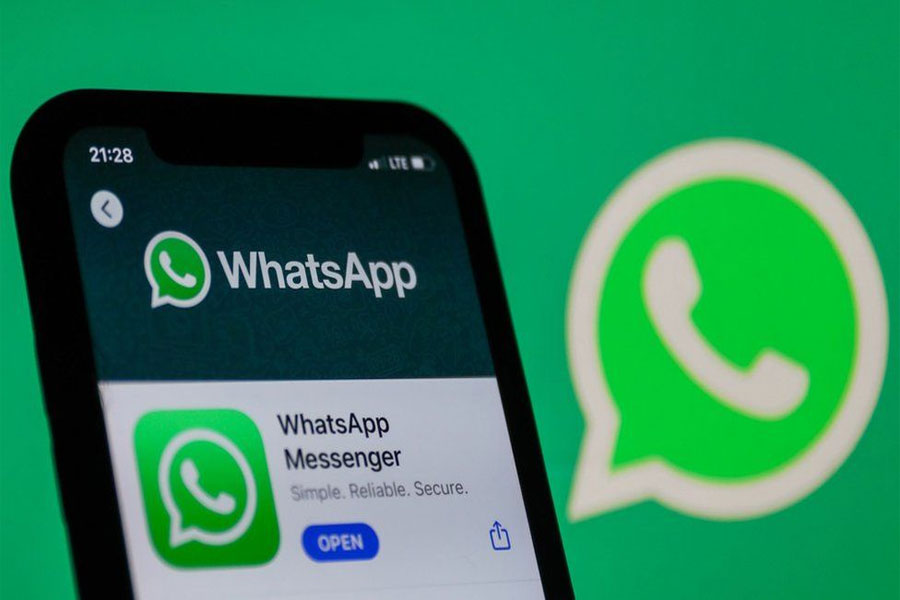 Meta-owned WhatsApp is working on a new Mac app that uses the Apple Mac Catalyst development environment to make better use of system resources.
According to AppleInsider, WhatsApp currently provides a web-based Electron app for Mac users in addition to its web app via browsers.
Electron and Catalyst are software development frameworks that help developers create desktop apps.
The new app has been in a closed beta for a few months, but now anyone can download the file on macOS Big Sur or later on the WhatsApp website, according to the report.
Following installation, it will display a QR code that users can scan with their iPhone to link their accounts using the WhatsApp iOS app.
The Mac app's three-panel interface provides access to archived chats, starred messages, phone calls, and settings.
The Catalyst app includes features not available in the Electron version, such as file drag-and-drop and a spell-checker, the report mentioned.
Meanwhile, WhatsApp has reportedly rolled out some new shortcuts for group admins to quickly and easily perform actions for a certain group participant, on iOS.
The new shortcuts simplify interactions with group members as now the platform supports large groups of up to 1,024 participants, reports WABetainfo.
The new update will help group admins quickly manage and communicate with such a large number of participants in private.
Maharashtra government will launch e-government & e-office portal: 1 April 2023
The Maharashtra government will launch an e-governance/e-office system in the state from April 1.
The system will help expedite government works, said the Chief Minister on Monday in his inaugural address at the All India E-Governance conference here.
The ''e-office' system will be launched in all government offices across the state from April 1 to make administrative work more dynamic and 'paperless.
''With the commencement of the 'e-office' system in all the government offices the work will speed up and it will be completely paperless. There will be more ease of doing business. Once all the offices start using 'e-office', working files and documents can be viewed and approved on mobile phones as well,'' said Mr Shinde.
He noted that at present the file coming to the Chief Minister for approval comes from 8 different levels. Due to this, there has been delay in decision-making. He asked the administration to send files to the CM from only four levels instead of 8 levels to expedite the decision.
WhatsApp rolling out voice status updates on iOS beta
Meta-owned messaging platform WhatsApp is reportedly rolling out a new 'voice status updates' feature on iOS beta, which will allow users to share voice notes via status updates.
Selected beta testers can now share voice notes as status updates by accessing the new feature within the text status section, reports WABetaInfo.
The maximum recording time for a voice note is 30 seconds, and users also have the option to forward voice notes from their chats to status.
The platform also provides users more control over their voice recordings by offering the ability to discard a recording before sharing it.
Similar to images and videos, voice notes shared via status will automatically disappear after 24 hours and users can delete them for everyone at any time.
Moreover, the shared voice notes are end-to-end encrypted so only people whom users choose can listen to them.
The new feature is expected to be widely rolled out to more users over the coming weeks, the report said.
On Wednesday, it was reported that the messaging platform was rolling out the same feature on Android beta.