AIMIM backs axe on 'illegal dargah', but dubs it a 'match-fixing'
The All India Majlis-E-Ittehadul Muslimeen (AIMIM) state President and MP Syed Imtiaz Jaleel has fully supported the BMC's act of razing an illegal "dargah" which was coming up in the Arabian Sea off Mahim, here on Thursday.
However, he questioned the honesty of the intentions behind the move and said it appeared to be an "understanding" between the ruling Shiv Sena-Bharatiya Janata Party and the Maharashtra Navnirman Sena (MNS), just as the holy month of fasting, Ramzan, starts.
"We have no objections if the structure 'dargah' was illegal and it has been demolished… But what about hundreds of other similar unauthorised constructions of various communities that keep cropping up all over the state? They should also be dealt with similarly," Jaleel told the media.
On the 'dargah' demolition issue today, he pointed accusing fingers at Chief Minister Eknath Shinde, Deputy Chief Minister Devendra Fadnavis and their "puppet" MNS President Raj Thackeray of acting in tandem to build up passions on Ramzan-eve.
He wondered how, if the alleged "mazar" on a tiny islet was coming up openly since the past two years, the state government, BMC, Police and elected representatives remained silent, doing nothing to stop it.
"I feel that Fadnavis may have asked Raj to raise the issue in his Gudi Padwa rally, and he would get it removed the next morning… This way Raj's stature would go up before his supporters, and simultaneously the Sena-BJP wouldn't spoil its image before the Muslim community," Jaleel claimed.
He raised doubts over "Raj's real motives" behind raising the issue of mosque loudspeakers just before Ramadan month and keeping quiet the rest of the year, and asking for the Muslim community's stand on such issues.
"But, what's his locus standi…? Is he the CM, Deputy CM, a Minister, MP, MLA? Who is he…?" asked Jaleel, who has recently made overtures to the Opposition Maha Vikas Aghadi (MVA) alliance of Congress-Nationalist Congress Party-Shiv Sena (UBT).
Barely 12 hours after Raj Thackeray made a dramatic video-supported expose on the "mazaar" emerging on a tiny rocky-sandy islet near the Mahim sea, the BMC rushed a squad along with a police posse which swung into action and bulldozed it this morning.
'I Will Work Diligently': Supriya Sule On Taking Charge As Working President Of NCP
Nationalist Congress Party's new working president Supriya Sule vowed to work hard with the rest of the party members after she was appointed to the top post by her father Sharad Pawar on Saturday. Pawar named Sule and Praful Patel as the working presidents of the NCP, thus, sidelining Ajit Pawar.
Pawar made the announcement at a function to celebrate the 25th anniversary of the foundation of the Nationalist Congress Party here.
Sule will be in charge of NCP affairs in Maharashtra, Haryana, Punjab, and issues related to women, youth, students and the Lok Sabha.
By making Sule in-charge of Maharashtra, Pawar had effectively made nephew Ajit Pawar report to her on party matters, a move that could lead to unease in the party.
"I am grateful to NCP President Hon. Pawar Saheb and all the Senior Leaders, party colleagues, party workers and well wishers of for bestowing this huge responsibility of Working President along with Hon. @praful_patel Bhai.
"To my fellow members of the party, because of whom we have come this far,I will work diligently along with all of you to further strengthen the NCP and we collectively will serve the nation for the larger good of our fellow citizens," Supriya Sule tweeted.
Ajit Pawar, who had joined hands with the BJP in 2019 and was sworn-in as Deputy Chief Minister in an early morning swearing in ceremony with Devendra Fadnavis as Chief Minister, appeared visibly upset with the announcement and left the party office here without interacting with the media.
An elated Patel said he was surprised by Pawar's announcement and would continue to work for the party.
"I have been working alongside Pawar saheb since 1999. So, this is nothing new for me. Of course, I am happy at being elevated as Working President. I will continue to work to increase the footprint of the party," Patel said.
Pawar also made Patel party in-charge of Madhya Pradesh, Gujarat, Rajasthan, Jharkhand, Goa, and Rajya Sabha.
Nashik: Madhavi Salve Creates History as First Female MSRTC Bus Driver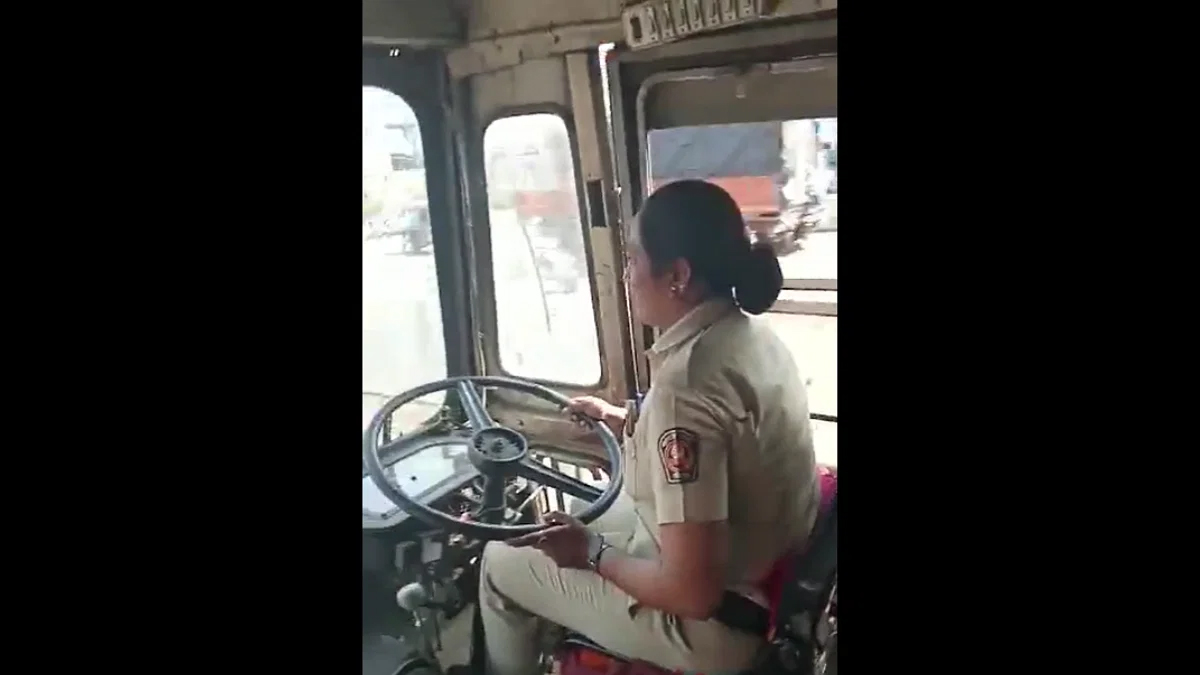 Madhavi Salve has made history by becoming the first woman to drive a bus for the Maharashtra State Road Transport Corporation (MSRTC) on the Nashik to Sinnar route.
This momentous occasion took place when six women were inducted as bus drivers-cum-conductors into the MSRTC on June 6-7, marking a significant milestone in the state's public transport history.
Madhavi's Journey
Madhavi Salve, a 34-year-old mother of two, originally from Mahiravani village in Trimbakeshwar taluka had been driving a light commercial vehicle since 2016. She expressed her gratitude towards the warm welcome she received from her male colleagues at the MSRTC depot in Sinnar.
Salve's journey to becoming a bus driver has been fueled by her passion for driving buses and her determination to break gender barriers. Despite facing skepticism from some friends and relatives, she pursued her dream with the support of her family.
MSRTC's Recruitment
As many as 206 women drivers had qualified in a direct recruitment scheme in 2019, and so far 28 of them have been recruited. Since their recruitment process began in 2019, these women have undergone rigorous training and tests on MSRTC buses.
The MSRTC, which has a fleet of more than 16,000 buses, already has more than 5,500 women conductors in its ranks. A total of 12 women drivers have been recruited. Among them, four are serving at Sinnar depot, three at Pimpalgaon depot, two at Peth depot, and one each at Lasalgaon, Peth, and Kalwan depots in Nashik district.
This progressive step by the MSRTC signifies their commitment to gender equality and opening up new opportunities for women in the transportation sector.
They officially joined the service in June and are now proudly serving passengers with the slogan "Pravashyanchya Sevesathi" (for service to passengers).
Bengal Panchayat Polls: Tension Mounts In Murshidabad Over Murder Of Congress Worker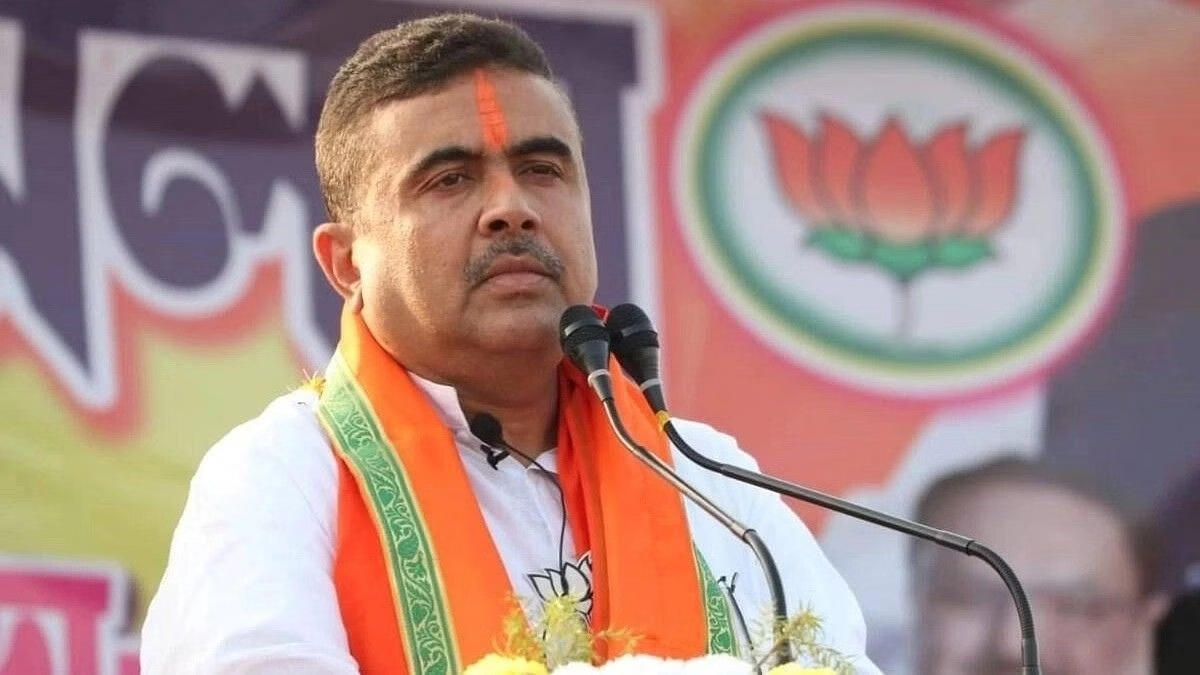 Tension mounted in pockets of Murshidabad district in West Bengal on Saturday following the murder of a local Congress leader. State Congress president and Lok Sabha member Adhir Ranjan Chowdhury has alleged that Fulchand Seikh (42) was shot at from point-blank range in Khargram on Friday killing him on the spot.
"Friday was the first day for filing of nominations for the forthcoming state panchayat polls which started with the death of a Congress worker. I will be going to the spot today and interacting with the members of the victim's family," he said. He also alleged that Seikh was sitting in front of his residence along with his son when a group of miscreants led by local Trinamool Congress leader Rafiq attacked and killed him by shooting from point-blank range. "Three others who tried to save him were also assaulted by the ruling party activists," Chowdhury claimed.
TMC denies any and all involvement
Although the district Trinamool leadership has denied their involvement with the incident, tension continued to prevail in the district. The State Election Commission has sought a detailed report from the Murshidabad district administration on the matter. This morning, the district police arrested two persons in connection with the gruesome murder. Those arrested are Kajal Sheikh and Safique Seikh. Congress leadership has alleged that both were actively associated with the state's ruling party.
Meanwhile, the Leader of the Opposition in the State Assembly Suvendu Adhikari has launched a scathing attack against the state administration over the gruesome murder.