89% Indians wish to switch to 5G, most to change service provider to do so
As India gears up to usher in the 5G era, 89 per cent of consumers wish to upgrade to 5G network in India while 48 per cent would upgrade to 5G even if it calls for switching service providers, a new report showed on Monday.
5G adoption would boost video content streaming, gaming, and social messaging on smartphones.
According to the report by network intelligence and connectivity insights provider Ookla, 20 per cent of the Indian respondents would wait for their service providers to upgrade to the 5G network.
While 14 per cent of respondents intend to avail the services after upgrading to a 5G enabled handset, 7 per cent would wait for their current contract period to end.
Those that aren't sure about the new technology will likely wait to see how attractive it is once others start using it.
Only 2 per cent stated that they don't intend to upgrade to 5G.
"While mobile users in India are among the most data-intensive users in the world, India's 4G/LTE networks have become a bottleneck for demand," said Sylwia Kechiche, principal analyst, enterprise at Ookla.
"Now, that operators have acquired 5G spectrum, they start their race to become the first operators to go to market with 5G, with some already hinting that 5G deployments will begin in the next few months," Kechiche added.
The findings showed that if mobile Internet connections were better, 70 per cent of respondents would increase their use of video streaming, while 68 per cent stated they would boost their mobile gaming.
Operators acquired a total of 44,960 MHz of spectrum in the 26 GHz spectrum band (mmWave), which due to its high throughput, is particularly useful for streaming and gaming.
Nearly 42 per cent of respondents believe that faster speeds would most improve service currently being provided to them.
The good news is that the operators' spectrum holdings in the C-band will help them do just that, said the report.
Both Airtel and Jio splurged on C-band spectrum at auction, acquiring spectrum in all of the 22 telecom circles, while Vodafone acquired spectrum only in its priority circles.
In addition to faster speed, 24 per cent of respondents desire a more reliable connection, while 21 per cent want better indoor coverage.
Following the spectrum auction, Bharti Airtel has already contracted Ericsson, Nokia, and Samsung to deploy 5G services in August.
"Indian operators' move to embrace Open RAN will drive network costs even lower. Another key factor is the 5G device ecosystem, with 5G smartphone prices falling since the technology launched," the report mentioned.
Indian operators are already voicing their plans regarding network rollout, with Reliance Jio targeting a pan-Indian rollout coinciding with the "Azadi ka Amrit Mahotsav" on Independence Day, while Airtel plans to start 5G services in key cities across the country.
The report also revealed that the key reason for not upgrading to 5G is the perceived cost of the 5G tariff.
Just over a quarter of those who don't plan to upgrade said that they think the 5G tariff cost would be too expensive, followed by 24 per cent stating lack of 5G knowledge as an issue, and 23 per cent not having a 5G capable phone, said the Ookla report.
WhatsApp working on feature to let users create calling shortcuts
Meta-owned messaging platform WhatsApp is reportedly working on a new feature which will allow users to create calling shortcuts.
With the new feature, it will be possible to create a calling shortcut by just tapping the contact cell within the list of contacts, reports WABetaInfo.
The new calling shortcut will automatically be added to the home screen of the user's device, once created.
This feature will be helpful for users who frequently make calls to the same person and do not want to go through the same process again-and-again, that is, opening the application and searching for the contact every time.
The ability to create calling shortcuts is currently under development and will be released in a future update of the application, the report said.
Last month, it was reported that the messaging platform was working on a new feature that will allow users to send photos in their original quality.
The platform is planning to integrate a new setting icon within the drawing tool header which will allow users to configure the quality of any photo, providing them more control over the quality of photos they are sending, especially when sending the photo in its original quality is necessary.
WhatsApp faces privacy setting issue globally on iOS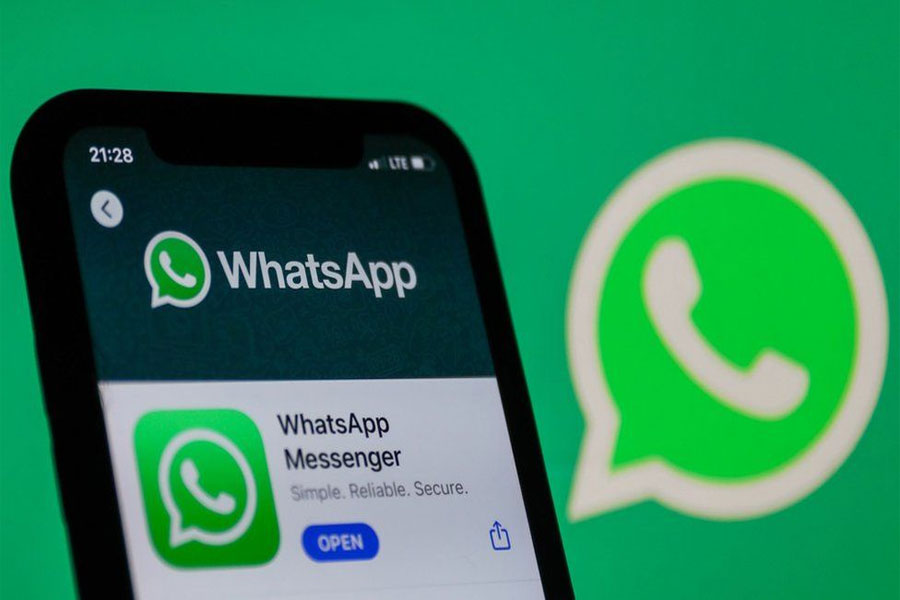 Meta-owned messaging platform WhatsApp is facing a server-side issue, making it impossible to update the privacy setting "who can see when I'm online," globally on iOS.
This outage is not because of a broken update, reports WABetaInfo.
It is still unclear how many users are affected by this issue and what is causing the current issue.
The company has not yet released any official statement or provided any information on the reasons behind the issue.
The report also mentioned that if someone's online presence on the platform is hidden, then the current configuration is safe and nobody can see when they are online.
In October last year, the messaging platform had suffered a global outage including in India that lasted for over two hours.
According to outage monitor website DownDetector, over 85 per cent of people had reported problems while messaging, 11 per cent while using the app, and 3 per cent while using the website.
WhatsApp working on new software that uses Apple Mac Catalyst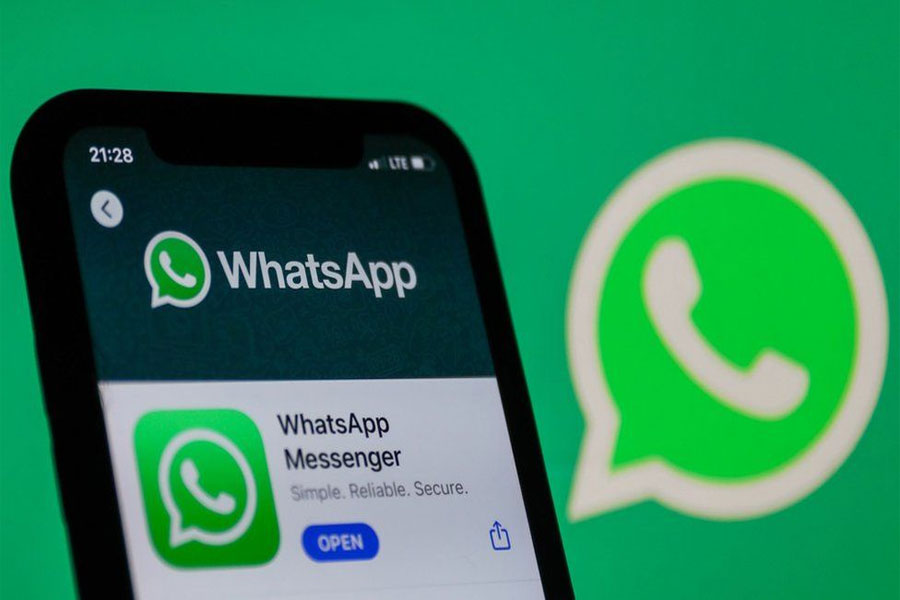 Meta-owned WhatsApp is working on a new Mac app that uses the Apple Mac Catalyst development environment to make better use of system resources.
According to AppleInsider, WhatsApp currently provides a web-based Electron app for Mac users in addition to its web app via browsers.
Electron and Catalyst are software development frameworks that help developers create desktop apps.
The new app has been in a closed beta for a few months, but now anyone can download the file on macOS Big Sur or later on the WhatsApp website, according to the report.
Following installation, it will display a QR code that users can scan with their iPhone to link their accounts using the WhatsApp iOS app.
The Mac app's three-panel interface provides access to archived chats, starred messages, phone calls, and settings.
The Catalyst app includes features not available in the Electron version, such as file drag-and-drop and a spell-checker, the report mentioned.
Meanwhile, WhatsApp has reportedly rolled out some new shortcuts for group admins to quickly and easily perform actions for a certain group participant, on iOS.
The new shortcuts simplify interactions with group members as now the platform supports large groups of up to 1,024 participants, reports WABetainfo.
The new update will help group admins quickly manage and communicate with such a large number of participants in private.