72-year-old lawyer who practised with fake license for decades held
Police said the woman had been practicing law by submitting a fake vakalatnama to each court before representing a client Mumbai: A 72-year-old woman was arrested on Saturday for impersonating a lawyer and practicing in the family court without proper authorization for decades
A 72-year-old woman was arrested on Saturday for impersonating a lawyer and practicing in the family court without proper authorization for decades. The woman identified as Mordekai Rebecca Joub alias Mandakini Kashinath Sohini had allegedly been practicing in various courts based on a fake lawyer's license. While the police have said the licence is fake, it has now been forwarded to the Maharashtra and Goa Bar Council for further verification. The woman has been remanded in BKC police custody.
Police said the woman had been practicing law by submitting a fake vakalatnama to each court before representing a client. The police had issued her a summons in July after a lawyer from Borivali court identified as Akbarali Mohammed Khan challenged her credentials. However, Sohini, a resident of Pali Hill in Bandra, did not turn up.
On Saturday, Sohini went to the police station and submitted her degree along with her Aadhaar Card and Vakalatnama. Police officers said that her licence to practice law turned out to be fake. Police have now contacted the Bar Council of Maharashtra and Goa to verify the woman's licence.
Officers said that as per the FIR, Sohini claimed that she has got a valid licence to practice and submitted the 'Sanad' or 'licence' number (MAH/253/1979). "Her licence number showed that she had been practicing with the licence that was issued to one lawyer Kanbeshwar Pandrinath Yashwant from Solapur. Later, she claimed that her genuine licence is (MAH/253/1979). When verified, this too turned out to be issued in the name of lawyer Suresh Rambhau Gurde from Amarvati," said a police officer of the BKC police station.Khan, 44, who stays in Borivali, had alleged that Sohini was not a lawyer and had been practising since decades in the family and other courts of Mumbai illegally. Khan was tipped off about Sohini practicing without a valid licence by a source in the family court after which he filed a written application with the BKC police. Sohini was produced before the Bandra holiday court on Sunday.
Advocate Sashi Nair, president of the bar council of family court, said that this practise is rampant in the family court. "There is an investigation going on at the family court about this and all the judges have made it clear that whoever appears for their client should attach their sanad (licence) along with the vakalatnama and submit it to the judge before representation," said Nair.
Navi Mumbai News: Panvel City Traffic Police penalise 1513 motorists for violating traffic rules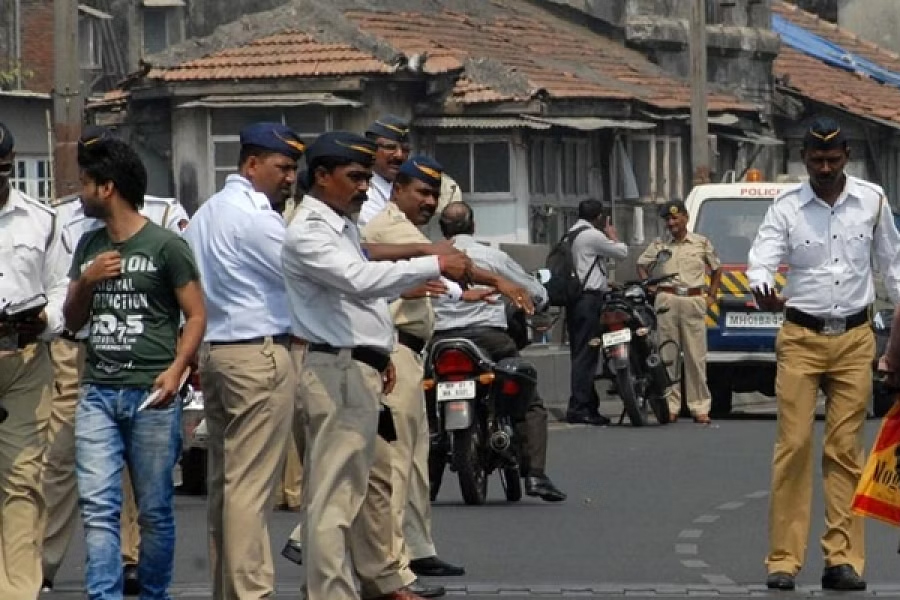 Navi Mumbai: The Panvel City Traffic Police launched a crackdown against motorists on Thursday for not following traffic rules. In a special drive, a total of 1513 motorists were penalised under the Panvel traffic unit jurisdiction. The drive was carried out under the guidance of Tirupati Kakade, Deputy Commissioner of Police (traffic) by Senior Police Inspector Sanjay Nale of Panvel City Traffic Branch.
Motorsists penalised over multipole offences
Motorists were fined for not wearing seatbelts, using black glasses in the car, entering a no-entry zone and riding motorbikes without helmets.
The Panvel City traffic unit informed that a similar drive will be carried out in days to come and more motorists will be fined for violating the traffic rules.
"Wearing a helmet for people riding two-wheelers is mandatory. From time to time, public awareness is created," said an official from the Panvel Traffic unit. He added that the majority of two-wheelers riders wear helmets.
Traffic official stresses on benefits of wearing helmet
However, the drive is concentrated on those who are intentionally not wearing helmets. "Wearing a helmet saves the motorbike rider. It often saves lives in accidents because the head is protected and does not get hit," said the official.
In addition, using black glass, driving without a seatbelt, triple seats in two-wheelers, and driving in no-entry were fined during the drive. Sanjay Nale, senior police inspector from the Panvel City Traffic branch said that apart from the penalty, they also created awareness among motorists to prevent accidents.
Man arrested in Agra for depositing fake Rs 2,000 notes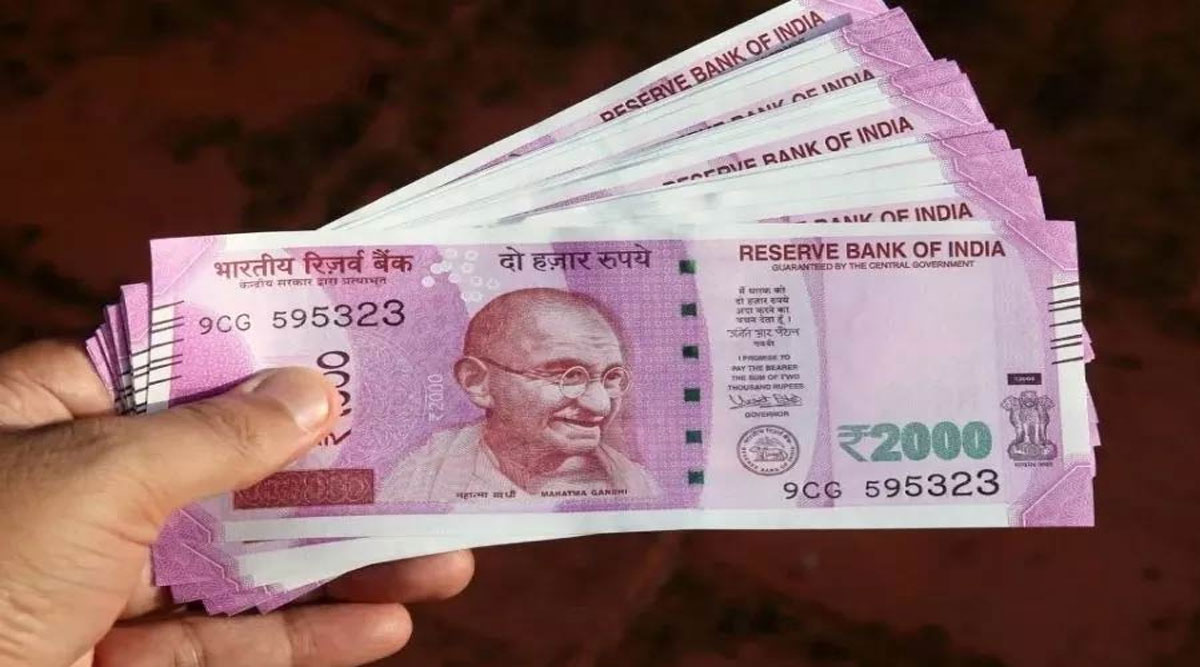 A man has been arrested in Agra after he deposited counterfeit Rs 2,000 currency notes at a State Bank of India (SBI) branch in the Taj city.
The arrested man is the son of a bullion dealer in Agra.
He deposited a sum of Rs 2.85 crore out of which 13 Rs 2,000 notes were found to be counterfeit. The bank manager, Pradeep Kumar Kardam, alerted the authorities and the man was arrested.
Kardam said the same man came to the bank two days earlier to deposit cash and they later found three counterfeit Rs 2,000 notes.
Last week, the Reserve Bank of India announced the withdrawal of Rs 2,000 notes from circulation. The central bank said the notes will continue as legal tender.
In a circular, the central bank said that all Rs 2,000 currency notes must be exchanged before September 30. All banks were asked to provide deposit or exchange facilities for Rs 2,000 bank notes till September 30.
The process to exchange or deposit Rs 2,000 notes started on Tuesday with people standing in long queues outside banks across the country.
Goa: 73 drug peddlers arrested in four months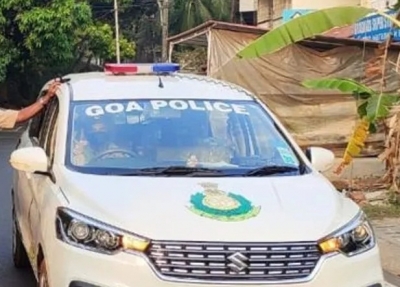 The Goa police have arrested as many as 73 drug peddlers in the past four months in connection with 60 cases filed under the Narcotic Drugs and Psychotropic Substances (NDPS) Act.
According to sources, during the raids carried out between January and April, around 67 Kg drugs were seized in several areas of the coastal state, mostly in the vicinity of beaches.
"This seizure is valued at crores of rupees. We are tracking up the cases systematically and trying to clamp down the chain of drug peddlers. There is involvement of foreign nationals, people from other states and even locals," a senior police officer said on the condition of anonymity.
As per official records, 168 cases in 2017, 222 cases in 2018, 219 cases in 2019, 148 cases in 2020 , 121 cases in 2021, and 154 cases in 2022 have been registered under the NDPS Act.
Goa is increasingly known as a narco-tourism hotspot and many arrive in the coastal state with the intention of "trade" and "consumption".
In 2020, the BJP government in the state was reportedly considering legalising the cultivation of marijuana or cannabis for medicinal purposes. However, in the wake of stiff opposition, the plan was shelved.
Meanwhile, the Drug Disposal Committee of Goa Police in the last four years has disposed of 101.993 kgs of narcotics, after the final disposal of the cases by the court.
Official records say that the disposed drugs include charas, ganja, LSD, cocaine, ecstasy tablets, MDMA powder, heroin, brown sugar, and opium.
The Goa government had formed the Narcotic Drug and Psychotropic Substances Disposal Committee for disposal of seized narcotic drugs by the police department in 2010.
The methodology adopted by the Anti-Narcotics Cell, Goa is screening of consumers followed by medical examination through blood samples and urine samples.
There is no specific time frame for the destruction of drugs. After the final disposal of the case by the court, the concerned court passes the order for disposal of seized narcotic drugs. Accordingly, the drugs are disposed as per the notification of Ministry of Finance, Department of Revenue, New Delhi and the committee after verifying the drugs, destroys in the incinerator at Goa Medical College at Bambolim and Biotic Waste Solution plant at Kundaim," the sources said.