29 DCP-level officers transferred in major Delhi Police rejig
In a major reshuffle, 29 DCP-level officers of Delhi Police have been transferred and given new responsibilities, an official order said here on Saturday.
According to the order, Additional CP (traffic), Veenu Bansal, has been transferred as Additional CP, CPCR.
DCP Central district Jasmeet Singh, DCP Outer North district Rajeev Ranjan, and DCP Southwest district Ingit Pratap Singh have been sent to the Special Cell of the Delhi Police.
DCP North Anto Alphonse will be relieved for central deputation, while DCP South Atul Kumar Thakur has been posted as DCP Headquarter-1. Gaurav Sharma, who was serving as DCP Security, has been transferred as DCP South West District.
Benita Mary Jaiker, DCP 7th battalion DAP, has been shifted as DCP South district.
Shweta Chauhan, DCP (HQ), has been transferred as DCP Central District. Similarly, Sagar Singh Kalsi, DCP (P&L), has been made DCP North district.
Esha Pandey, DCP (PCR), has been shifted as DCP Southeast district, while Brijender Kumar Yadav has been transferred to the Outer North district.
R.P. Meena has been shifted as DCP HQ-2, while Santosh Kumar Meena will join as DCP (P&L).
Of all the 29 transferred officers, 10 are from the DANIPS cadre.
Earlier on August 29, 11 Indian Police Service (IPS) officers of Delhi Police were transferred and given new responsibilities in the national capital.
'Used money for personal enjoyment', ED to SC on Rana Ayyub's plea in money laundering case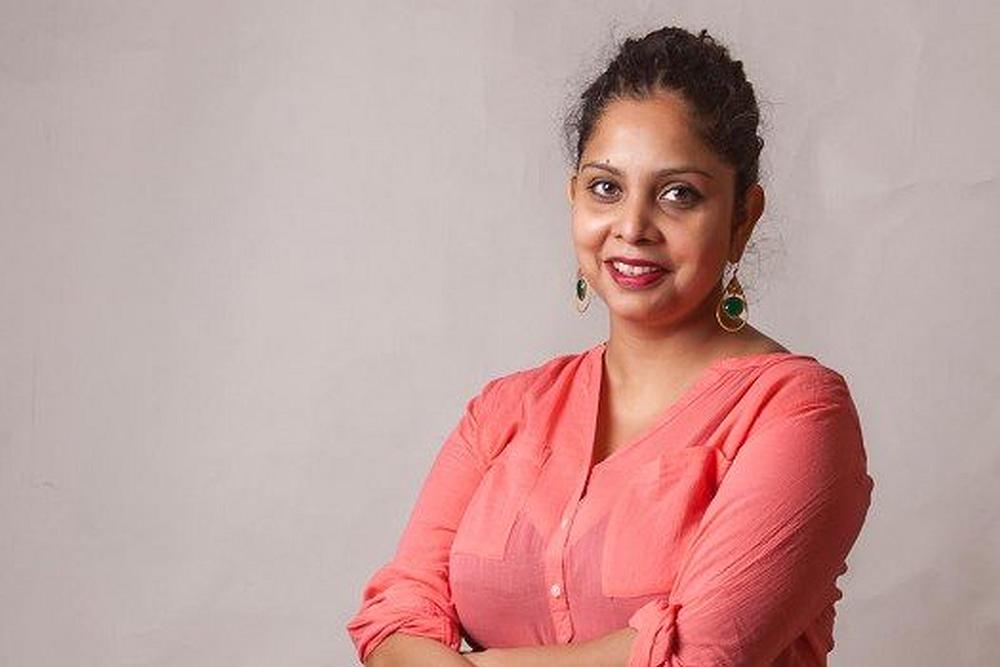 The Enforcement Directorate (ED) on Tuesday said journalist Rana Ayyub received money through a crowdfunding platform for the purpose of slum dwellers, Covid relief, and some work in Assam, however she diverted the money and used it for "personal enjoyment".
Ayyub had moved the apex court against the summons issued by a Ghaziabad court in connection with a Prevention of Money Laundering Act (PMLA) case.
Advocate Vrinda Grover, representing Ayyub, contended before a bench of Justices V. Ramasubramanian and Justice J.B. Pardiwala, "can her client be deprived of personal liberty by a procedure not authorised by law?"
Grover said the ED has attached her client's personal bank account in a bank at Navi Mumbai in which around Rs 1 crore was lying. She pressed that the Ghaziabad court has no jurisdiction to try the offence as the alleged act is claimed to have been committed in Mumbai.
Solicitor General Tushar Mehta, representing the ED, submitted that Ayyub raised funds of three aspects — slum dwellers, Covid, and for some work in Assam — on Ketto, which is a crowdfunding platform. He added that nearly Rs 1 crore was collected and Rs 50 Lakh was transferred to a personal account in fixed deposit, and after the first campaign was over she kept receiving money. "We found that money was diverted…used for personal enjoyment…people were donating crores without knowing where money was going…," said Mehta.
He further submitted that a prosecution complaint was filed in the Ghaziabad court by the agency as part of the cause of action had arisen in Uttar Pradesh, where many people, including from Ghaziabad, donated money for her crowdfunding campaign.
Mehta said the money laundering offence is not an independent offence and is always connected to a scheduled offence for which an FIR was lodged in Indirapuram police station of Ghaziabad. He added that money was shown by fake bills, groceries, among others, and was used for personal luxury items and consumption.
Citing Ayyub's counsel arguments, Mehta emphasized that if a person chose to launder money in Singapore or Thiruvananthapuram, the agency has to go there and lodge a case. He said, "this is not the scheme…"
After hearing arguments, the apex court reserved its verdict on a plea by Ayyub challenging the summonses issued by a special court in Ghaziabad in the money laundering case.
Last week, the apex court had asked the Ghaziabad court to adjourn the proceedings in the money laundering case against Ayyub scheduled for hearing on January 27 to a date after January 31.
The ED, in October last year, had filed a charge sheet against Ayyub, accusing her of cheating the public and utilising charity funds worth Rs 2.69 crore for creating her personal assets, and also violating the foreign contribution law.
Ayyub moved the apex court seeking quashing of the proceedings initiated by the ED in Ghaziabad. The plea contended that the alleged offence of money laundering occurred in Mumbai, while citing lack of jurisdiction.
A special PMLA court in Ghaziabad, in November last year, had taken cognizance of the prosecution complaint filed by the Enforcement Directorate and summoned Ayyub. The special court said that from the perusal of the entire record there is sufficient evidence as to a prima facie case for taking cognizance against Rana Ayyub with regard to commission of offence.
The special court has noted the alleged offence is connection with obtaining illegally money from the general public in the name of charity via 'Ketto' platform, which is an online crowdfunding platform, in three campaigns without any kind of approval, raising huge amounts in the bank account of her sister and father and later transferring the same to her own bank account which was not used for the intended purpose.
Prez Murmu to address joint sitting of Parliament first time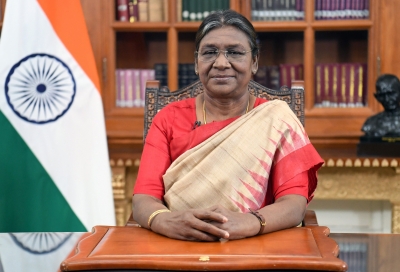 President Droupadi Murmu will address the joint sitting of Parliament for the first time since being elected to the post. She will outlay the government's vision for the current year.
The Parliament Budget session will commence from Tuesday and the Finance Minister will table the Economic survey. She will present the Union budget on Wednesday.
President Droupadi Murmu, in her first Republic Day-eve speech, hailed India's G-20 presidency, saying it is an opportunity to promote democracy and multilateralism, and also the right forum for shaping a better world and a better future.
"India holds the presidency of the Group of 20 nations. With our motto of universal brotherhood, we stand for peace and prosperity of all. Thus, the G20 presidency is an opportunity to promote democracy and multilateralism and the right forum for shaping a better world and a better future. Under India's leadership, I am sure, the G20 will be able to further enhance its efforts to build a more equitable and sustainable world order."
She said the ultimate goal is to create an environment in which all citizens can — individually and collectively, realise their true potential and prosper.
The President had also commended the roles of farmers, workers, scientists and engineers in the nation's development and also praised the armed forces and paramilitary forces.
Pawar meets LS Speaker to revoke disqualification of Lakshadweep MP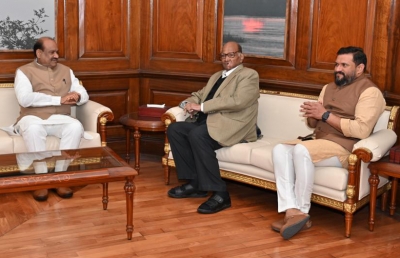 Nationalist Congress Party (NCP) leader Sharad Pawar on Monday met Lok Sabha Speaker Om Birla and urged him to revoke the disqualification of party's Lakshadweep MP Mohammed Faizal whose conviction has been suspended by the Kerala High Court.
Pawar said, "As the Kerala High Court suspended the conviction and sentence of the former Lakshadweep MP and hence we appealed to the honourable speaker to consider the matter of suspension."
He said that he met with the Lok Sabha speaker and requested him to revoke the disqualification of the NCP's MP.
The Election Commission (EC) on Friday informed the Supreme Court that it will consider the Kerala High Court order, which suspended the conviction of Lakshadweep MP Mohammed Faizal in an attempt to murder case, and take action in accordance with the law.
Advocate Kapil Sibal, appearing for Faizal, submitted before a bench headed by Justice K.M. Joseph that the by-election cannot go on as the high court has suspended the conviction of his client.
Faizal's conviction had resulted in his disqualification from the Lok Sabha. The bypoll was announced by the EC after Faizal was disqualified following his conviction in the case.
Senior advocate Maninder Singh, representing the EC, contended before the bench, also comprising B.V. Nagarathna, that the action will be taken in accordance with law against the backdrop of the high court order.