Yogi Adityanath pays tributes to Atal Bihari Vajpayee on his anniversary
Uttar Pradesh Chief Minister Yogi Adityanath, on Monday, paid tributes to former Prime Minister, late Atal Bihari Vajpayee, on the latters third death anniversary.
The Chief Minister, in a statement termed Vajpayee as an "excellent orator, popular leader and the man who re-established democratic values in politics." He said that the life of Vajpayee will always be an inspiration for generations to come.
The Chief Minister later garlanded the statue of Atal Bihari Vajpayee installed in the newly constructed Lok Bhawan.
Later, in the evening a one-cat play "Meri Yatra, Atal Yatra' will be staged under the aegis of Atal Bihari Vajpayee Memorial Foundation.
'Red is colour of change', Akhilesh hits back at Modi
Samajwadi Party chief Akhilesh Yadav on Wednesday hit back at Prime Minister Narendra Modi's "Lal Topi" comment, saying that the colour of the cap has reached Delhi and hence the panic has engulfed the BJP's rank and file.
Akhilesh Yadav spoke to IANS on several issues, including the Uttar Pradesh Assembly polls due early next year.
Q. Prime Minister Modi has said that you people yearn for only power. What is your reaction?
A. Red colour symbolises revolution, a change. This is also the colour of emotions. BJP does not understand sentiments. Red colour is the most vibrant colour and warns the party in power to be careful. The people of Uttar Pradesh want a change. The brightness of Lal Topi has reached Delhi, so the language of the BJP has also changed as they are panicky. Changes are bound to happen in the state.
Q. Chief Minister Yogi Adityanath has been taking a dig at the red colour cap and now the Prime Minister has also targeted you.
A. This must have happened for the first time that the Prime Minister has spoken the language of the Chief Minister by rote.
Q. You are continuously claiming to win the upcoming elections, but the BJP is saying that they have defeated you three times in a row — in 2014, 2017 and 2019.
A. Circumstances have changed now. This time, BJP is nervous — farmers, youth, traders and people of the state will show them their real power.
Q. The PM is constantly laying foundation stones and inaugurating events in Uttar Pradesh, what do you have to say?
A. The advertisements they are putting out are false, their development claims are false. They stole a picture of Bengal, of America and of China. Their development claims are hollow.
Q. How many seats are you going to win?
A. The BJP will be wiped out from the state.
SKM to hold crucial meet today on ending year-long protest
Various farmer organisations under the Samyukt Kisan Morcha (SKM) are likely to make a major announcement on their year-long agitation after a meeting on Wednesday. The SKM is also likely to meet union ministers.
Sources say that as soon as a clarification is received on the proposal related to several critical demands sent by the union government, the farmers will end the protest.
A five-member committee of the Samyukt Kisan Morcha (SKM) held an emergency meeting on Wednesday morning before the crucial meeting at 2 p.m.
It is expected that before making a major announcement, the SKM will hold consultations with other farmer groups on ending the year-long agitation.
Farmers have demanded withdrawal of the cases registered against them. They said, they will announce end of the protest after government fulfils all their demands.
The Union government has asked farm leaders to get back on the proposal which said, the farmers end the agitation first and then withdrawal of cases will be considered.
After repealing all three farm laws, the SKM has put forth several other demands before the union government, of which most of them have been accepted.
The government wants farmers to end the protest before the assembly elections in Punjab next year. This is the reason the Union Home Ministry sent a draft proposal to the SKM on Tuesday.
Farmers have been demanding apart from repeal of farm laws, compensation to all who died during the agitation, legal guarantee on minimum support price and withdrawal of cases against all farmers.
Support small shopkeepers in neighbourhood: Varun Gandhi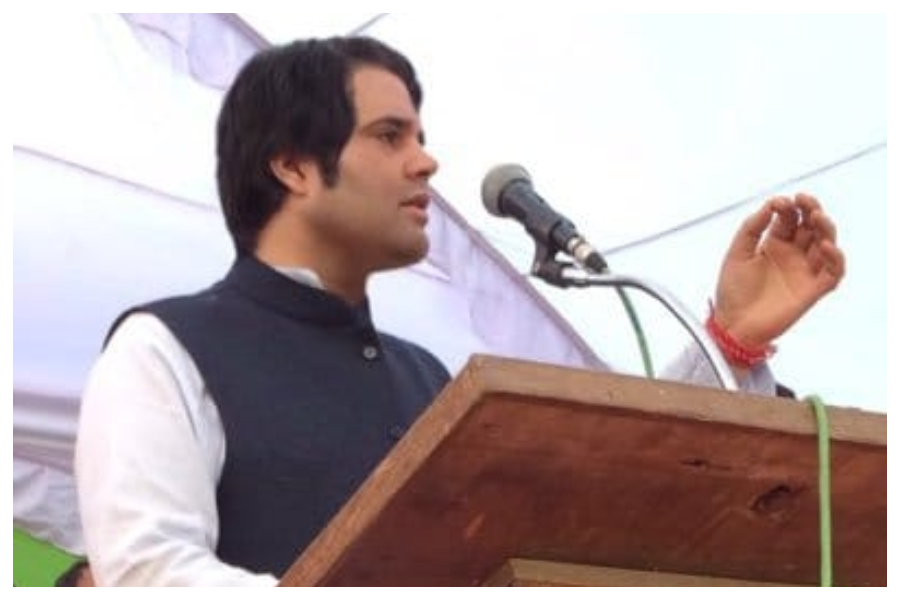 Questioning the government's economic policy, BJP MP Varun Gandhi on Wednesday said that mismanagement has forced a large number of small producers and shopkeepers to close their businesses.
Varun Gandhi, the BJP Lok Sabha member from Pilibhit, appealed to people to support small shopkeepers in the neighbourhood by purchasing from them instead of Amazon and Walmart.
Sharing a news report on Twitter, Gandhi said that at the time of global recession they (small producers and shopkeepers) were the ones who took care of the country's economy. "Due to corruption, inflation and economic policy mismanagement, a large number of small producers and shopkeepers are forced to close their businesses. Support them by doing shopping from small shopkeepers in your neighbourhood instead of Amazon, Walmart. At the time of global recession they were the ones who took care of the country's economy," Varun Gandhi said.
Varun Gandhi is regularly questioning his own government on several issues from farmers' protest to the Lakhimpur incident and now over irregularities in UPTET on December 5. Criticising police action against protesting candidates of UP teachers' test in Lucknow, Varun Gandhi asked why recruitments are not taking place when there are vacancies in the government.
Sharing a video of police action against candidates holding a candlelight march over alleged irregularities in the 2019 UP Teachers' Entrance Test (UPTET) 2021, he lamented that no one is ready to listen to their demand.
In October, Varun Gandhi and his mother Maneka Gandhi were dropped from BJP's national executive committee – the party's top-decision making body.