Yogi Adityanath appoints chairman, members of SC/ST commission
The Yogi Adityanath government in Uttar Pradesh has finally started doling out sops to party workers.
The state government, on Wednesday, appointed former BJP MLA Rambabu Harit as chairman of the State SC/ST Commission.
The Commission was headless since the retirement of previous chief, Brij Lal, in November 2019.
The government has also appointed Mithilesh Kumar and Ram Naresh Paswan as vice chairpersons of the commission and 15 members.
The nominated members of the commission include Sadhvi Geeta Pradhan, Om Prakash Nayak, Ramesh Toofani, Ram Singh Valmiki, Kamlesh Pasi, Sheshnath Acharya, Teeja Ram, Anita Siddharth, Ram Asrey Diwakar, Shyam Aheria, Manoj Sonkar, Shravan Gond Amresh Chandra Chero, Kishan Lal Sudarshan and K.K. Raj.
The office bearers and members will hold charge for a year from the date of appointment or till they attain the age of 65 years, whichever is earlier.
Hottest Heatwave In 11 Years Strikes Bihar, Temperatures Soar Beyond 44°C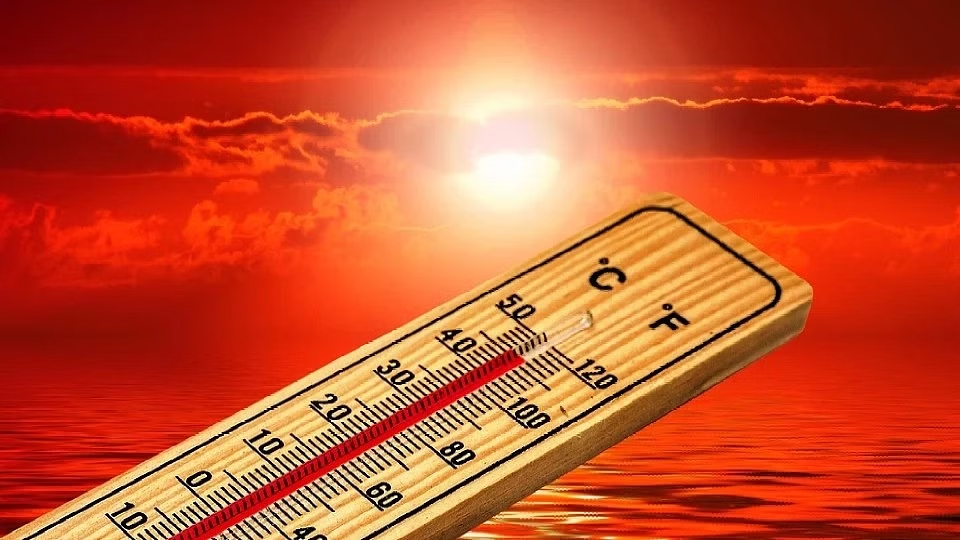 As the mercury surpassed 44 degrees Celsius in at least 10 districts of Bihar, smashing the previous 11-year record, a severe heatwave engulfed the state. On June 7, Bihar experienced its warmest maximum temperature in 11 years. Heatwave conditions are present in 29 districts of the state as a result of the ongoing temperature increase.
Severe heatwave warning issued
In 11 districts, including Patna, Purnia, West Champaran, Supaul, Araria, Bhagalpur, East Champaran, Sheikhpura, Khagaria, and Katihar, a severe heatwave is expected to last until Thursday, according to the India Meteorological Department (IMD).
Additionally, these areas saw hot, strong winds with speeds between 13 and 21 km/h. In the meantime, the state's top temperature exceeded 44 degrees Celsius in ten districts. The weather service has issued a severe heatwave warning for 13 regions of the state through June 10, citing no appreciable relief in the following days. However, the next few hours are likely to see very light rain.
Heatwave conditions in multiple regions
The IMD's forecast specifies the areas where heat wave conditions are expected to prevail. It states that there is a high likelihood of heat wave to severe heat wave conditions in certain locations.
These include Bihar, with severe heat wave conditions in some places, as well as isolated pockets of heat wave conditions in northeast Jharkhand, West Bengal, Sikkim, coastal Andhra Pradesh and Telangana. According to the IMD, maximum temperatures in parts of northwest India are expected to rise by 3-5 degrees Celsius in the next few days.
'Congress lost elections due to Ajit Jogi': Chhattisgarh CM Bhupesh Baghel
Despite Bilaspur being Congress stronghold, we failed to win enough seats from Bilaspur, said Chhattisgarh Chief Minister Bhupesh Baghel while addressing Division level conference in Bilaspur on Wednesday.
We won only two seats in Bilaspur, we lost the election in Mungeli. In comparison to Bilaspur, Congress performance in the districts Raigarh, Korba and Janjgir was better.
Jogi responsible for Congress' bad performance in Bilaspur: Baghel
He blamed former CM Ajit Jogi for the Congress' inferior performance in Bilaspur and said, in coming elections, Congress has to rectify its scorecard.
He indicated the quitting of Jogi from Congress proved a boon for the party in assembly elections 2018.
Whatever transformation it was seen in the Congress party in Chhattisgarh is due to the resignation of Jogi from the party.
Congress did not win because of Jogi, says Baghel
As long as he was in the Congress, the Congress did not win the elections. People started saying Congress will be blessed again with people's mandate only if Jogi is removed from the party. After being removed from the Congress, the government was formed in Chhattisgarh with a majority, then won all the three by-elections (Chitrakoot, Dantewada and Marwahi), CM Baghel said.
For making this significant contribution to the Congress party, I thank Ajit Jogi ji again and again, the CM said.
But the coming days are bright from the Congress party, the CM said.
BJP afraid of Rahul Gandhi: Baghel
Now, his focus is how to make the party stronger and improve its performance in the coming assembly election. Therefore, after the Bilaspur conference, the Division level conference will be held in Durg, the CM indicated and clarified that his agenda is to overcome the hurdles so the party becomes stronger. However, after spe­a­k­ing on party affairs, the CM attacked BJP and said, BJP is afraid of Rahul Gandhi.
He also taunted Amit Shah visit and said, last time Shah gave slogan 65 paar, it was for the Congress.
Dr. Charandas Mahant, Speaker of Chhattisgarh Assembly also addressed the conference and said, there are 24 seats in the Bilaspur division, but due BSP incre­ased strength, the contest became triangular and Congress started losing elections.
However, apart from speaking on seat equation, Mahant remembered, Congress former State President Nandkumar Patel and his son's martyrdom in Jheeram ghati massacre.
He appealed to the congressmen to work hard to ensure the victory.
Tickets will be given based on survey: Markram
Meanwhile, during the session, State President Mohan Markam made it clear, tickets will be provided to the potential aspirants based on survey report and their presence in the ground.
He also taunted that for four and half years, the BJP leaders were inside their burrows but now as the elections approached closer, the BJP leaders started mushrooming.
Congress in-charge Selja also addressed the audience and appealed to them to work unitedly to form the Congress government.
PM Modi To Visit Egypt While Returning From US, Talks Likely To Boost Cooperation In Security And Renewable Energy: Report
Indian Prime Minister Narendra Modi is expected to visit Egypt this month, following his trip to the United States, to strengthen collaboration in various areas, including security and renewable energy. The visit aims to build upon the positive outcomes of Egyptian President Abdel Fattah El-Sisi's visit to India earlier this year. The visit is set to be brief, with the Prime Minister travelling to Egypt immediately after concluding his state visit to the US on June 24, stated a report.
Background
President El-Sisi's participation as the chief guest at India's Republic Day celebrations in January marked a significant milestone in the bilateral relationship. Although Egypt and India have shared a close bond since their joint involvement in the Non-Aligned Movement in 1961, this was the first time an Egyptian leader had been hosted for the Republic Day celebrations.
Despite President El-Sisi's multiple visits to India, a reciprocal high-level visit from the Indian side had been pending since 2020 when a planned visit was cancelled due to the COVID-19 pandemic.
Cooperation in Key Areas
Defense, Security, and Renewable Energy:
Cooperation in defense and security, along with a focus on renewable energy, particularly green hydrogen, are pivotal aspects of the bilateral relationship.
Both countries signed a memorandum of understanding to enhance defense cooperation last year, facilitating joint exercises. Egypt has expressed interest in procuring 70 fighter jets, including India's indigenous light combat aircraft, Tejas.
Additionally, Egypt has established agreements with Indian firms, aiming to invest over $21 billion in green hydrogen production.
Inter-Faith Dialogue and Combating Extremism
Promoting inter-faith dialogue and addressing issues like radicalization and extremism have been integral to the bilateral engagement. In May, the Grand Mufti of Egypt, Shawki Ibrahim Abdel-Karim Allam, visited India and held productive meetings with religious leaders, emphasizing the shared commitment to fostering peace and harmony.