White ball affects batsmen's defence on spinning tracks: Virat Kohli
India captain Virat Kohli has attributed the batsmen's failures to score runs on spin-friendly wickets over the last two Tests against England to an overdose of limited overs cricket.
Both India and England have struggled in the last two Tests with the bat, although India have been a shade better than England. Kohli criticised both sides' batting in the last match, the pink-ball Test at the Narendra Modi Stadium in Motera.
"Defence is needed on these kind of wickets. The pattern that I have seen in Test cricket, if you see any match's highlights — batsmen play out difficult sessions by giving no chances to be able to survive. Because of influence of white ball cricket, there are a lot of results in Test cricket. It has an effect on batting too," Kohli told the media.
"I think defence, which is key in this format, is being compromised. People think that we should score 300-350 quickly. That four-five session long grind, I don't think that is in focus nowadays. People are not focussing on defence that much maybe because they have to switch from other formats, it affects the skill. Skill is definitely required to play on tracks that turn. You don't have to necessarily sweep. You can find your way. You need to have confidence in defence so that the ball doesn't go to short leg or silly point. It is a part of the game that has been ignored," he further said.
Kohli disagreed with his deputy Ajinkya Rahane and some English players like Zak Crawley on their views over the pink ball. Rahane and Crawley had said that it will be easier to face the red ball than the pink ball. Kohli said there is not much difference between red ball and pink ball and it was only the poor quality in batting.
"I don't understand why a cricket ball, cricket pitch are brought into focus. Why don't we just focus on the fact that the batsmen were just not skilled enough to play on that pitch. It was a bizarre display of batting by both teams in a Test match. I will continue to say that because I have played long enough to understand what happens on a cricket field. It is not a change in ball colour or change in ball shape. It is still round, still weighs five-and-a-half ounces so I don't know what difference it makes suddenly. The pitch in Chennai though was different. This track has more pace," he added.
"The result in the last game was down to bizarre batting from both sides and we scored more runs than the opposition. It was just poor batting. It could have gone into the third or fourth day," said Kohli.
The 32-year-old India captain also said that the pitch is getting unnecessary flak when it is the batting that has been poor.
"We lost in New Zealand in three days. No one wrote about the pitch. It was all about how India played badly in New Zealand and none of the pitches were criticised. No one came and saw how much the pitch was doing and how much the ball was moving. Or how much grass was there on the pitch? The reason for our success has been that we have not cribbed about any pitch on which we have played on. We will continue to play as a team moving forward," added Kohli.
"Spinning tracks come into focus way more. When the ball seams on a particular wicket and a team gets bundled out for 40, 50, 60, no one writes about it. It is always called bad batting. We all need to be honest. What is the idea behind continuing this narrative and what purpose it serves," he said.
We want to build the biggest league outside India, says SA20 Commissioner Graeme Smith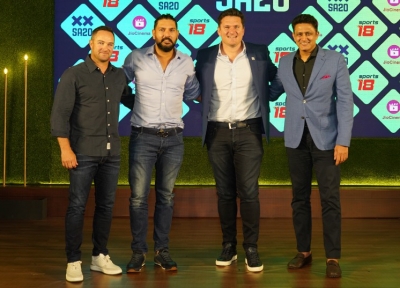 In 15 years of its existence, the Indian Premier League (IPL) has emerged as the most prominent T20 league in the world. With T20 leagues proliferating around the world, all new entrants want to emulate IPL and become as successful in their region.
That is what upcoming South Africa's domestic Twenty20 league aspires for — become the biggest league outside India.
With just over a month left for the start of the inaugural edition of SA20, commissioner Graeme Smith promised Indian fans an action-filled, world-class league.
"The goal of SA20 is to get South Africa cricket back to the place we all know it belongs – competing with India, competing with the likes of England and Australia and keeping the international game strong," said SA20 Commissioner Graeme Smith at an event with Viacom18 Sports in Mumbai.
In November, Viacom18 and SA20 announced a partnership to exclusively broadcast and stream South Africa's recently-launched premier T20 league in India.
Smith added, "We have that opportunity now through the partners we have been able to attract — the six teams, we are going to put sixty to eighty of South African players on the map and bring that fandom to India and the new heroes will come to the IPL and play for South Africa all around the world – that's our goal. We want to build something vibrant and being able to build the biggest league outside India is something that we would really love to achieve."
The six teams in SA20 — Durban's Super Giants, Joburg Super Kings, MI Cape Town, Paarl Royals, Pretoria Capitals, and Sunrisers Eastern Cape — are owned by IPL franchise owners. The popularity of South African players with Indian fans coupled with the pedigree of the team owners gives SA20 a robust platform to build one of the top international T20 leagues globally.
"SA20 is primed to become one of the most popular T20 leagues in the world," said Viacom18 Sports CEO Anil Jayaraj at an event celebrating the partnership. "At prime-time in India, the cricket-loving audience will watch South Africa's most revered players along with global superstars and our presentation will match the energy and excitement that will come with it."
The league features teams playing each other twice in a round-robin stage before the semis and final played over four weeks. MI Cape Town and neighbours Paarl Royals kickstart the tournament at Newlands on January 10. The opening game will be followed by Durban's Super Giants hosting the Joburg Super Kings at Kingsmead on January 11
The SA20 will see international superstars like Quinton de Kock, Faf Du Plessis, Kagiso Rabada, David Miller, Anrich Nortje, Rashid Khan, Jos Buttler, Eoin Morgan, Adil Rashid, Jason Roy, Liam Livingstone, Maheesh Theekshana, Jason Holder in action.
T20 World Cup: Unchanged India win toss, elect to bat first against the Netherlands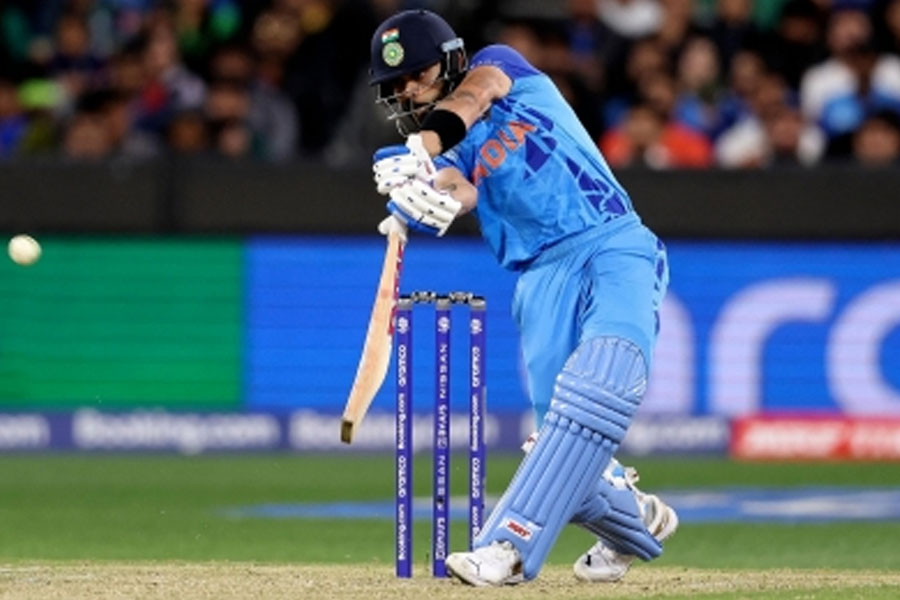 India won the toss and elected to bat first against The Netherlands in their second Group 2 match of the Super 12s in the Men's T20 World Cup at the Sydney Cricket Ground (SCG) on Wednesday.
This will be the first time India and The Netherlands will play a T20I against each other. Both teams are playing with unchanged elevens from their opening Super 12 matches in Melbourne and Hobart respectively.
"Morale is really high (after the four-wicket win over Pakistan). Winning a game like that takes your confidence to the next level but at the same time we understand we need to stay calm, just the first game of the tournament and plenty of things to happen," said India skipper Rohit Sharma.
"We have to calm ourselves and look forward to this game. We want to keep improving no matter what the results are, it always keeps you in good stead when you are thinking like that," Sharma added.
Sharma further noted that the pitch could be a touch slower at Sydney. "The pitch has been used for 40 overs so I expect it is going to be slightly slower. We are used to playing on such tracks."
The Netherlands captain Scott Edwar's said he's happy to bowl first though he would have wanted to bat first too. "Our bowlers have been sensational all tournament, hopefully, we can continue that and our batters can come out and perform today. Batting is the obvious one (to improve), just need to get some scores together."
Playing XIs:
India: Rohit Sharma (captain), KL Rahul, Virat Kohli, Suryakumar Yadav, Hardik Pandya, Dinesh Karthik (wk), Axar Patel, Ravichandran Ashwin, Bhuvneshwar Kumar, Mohammed Shami and Arshdeep Singh
Netherlands: Vikramjit Singh, Max O'Dowd, Bas de Leede, Colin Ackermann, Tom Cooper, Scott Edwards (captain & wk), Tim Pringle, Logan van Beek, Shariz Ahmed, Fred Klaassen and Paul van Meekeren
India, Saudi Arabia shortlisted for AFC Asian Cup in 2027; Qatar to host 2023 edition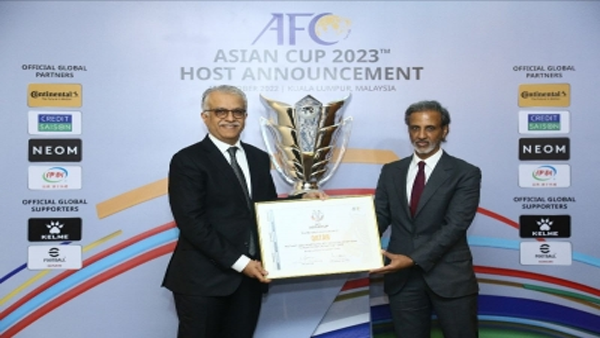 The Asian Football Confederation (AFC) has shortlisted India and Saudi Arabia to bid for the 2027 edition of its flagship Men's Asian Cup at a meeting of its Executive Committee at which it was also confirmed that Qatar will host AFC Asian Cup 2023.
The AFC Executive Committee deliberated upon the bidding proposals for the AFC Asian Cup 2027 and shortlisted the All India Football Federation (AIFF) and the Saudi Arabian Football Federation (SAFF) as the final two bidders with the hosting decision to be taken by the AFC Congress at its next meeting in February 2023.
The decision brings to a close the bid proposal of the Qatar Football Association (QFA) who were considered to have withdrawn from the 2027 race following their successful 2023 bid in accordance with the applicable bidding regulations.
China was to host the 2023 Asian Cup but pulled out as hosts a few months back citing the Covid-19 pandemic as the reason.
Chairing the 11th AFC Executive Committee meeting, AFC President Shaikh Salman bin Ebrahim Al Khalifa congratulated the Qatar Football Association (QFA) on their successful bid and also conveyed the appreciation of the Asian football family to the Football Association of Indonesia (PSSI) and the Korea Football Association (KFA) for their proposals.
"On behalf of the AFC and the Asian football family, I want to congratulate the Qatar Football Association on being awarded the hosting rights of the upcoming edition of the AFC Asian Cup," he said.
"We must also thank the Football Association of Indonesia and the Korea Football Association for outlining their intentions to stage the tournament.
"Qatar's capabilities and track record in hosting major international sporting events and their meticulous attention to detail are well admired throughout the globe.
"I must also commend the AFC for showcasing utmost professionalism in conducting a fair and transparent expedited bidding process and I thank all our commercial partners and sponsors for their patience during these unprecedented times.
"Given the short lead time in preparation, we know that the hard work begins immediately but with their existing world-class infrastructure and unrivalled hosting capabilities, we are confident that Qatar will stage a worthy spectacle befitting the prestige and stature of Asia's crown jewel," he added.
Qatar are the reigning AFC Asian Cup champions and will be hosting the continent's most prestigious men's tournament for the third time after staging the 1988 and 2011 editions.
Meanwhile, Football Australia withdrew from the AFC Asian Cup 2023 bidding process on September 1, 2022, while the Uzbekistan Football Association and the Football Federation Islamic Republic of Iran officially withdrew their bids to host the AFC Asian Cup 2027 on December 14, 2020, and October 13, 2022, respectively.
The AFC President added, "Again, we thank our three Member Associations — the All India Football Federation, the Qatar Football Association and the Saudi Arabian Football Federation — for submitting strong bids to host the AFC Asian Cup 2027.
"We must also acknowledge the Football Federation Islamic Republic of Iran and the Uzbekistan Football Association for signaling their intent to host the 2027 edition and Football Australia for indicating their interest for the 2023 tournament.
"Across our competitions, we are seeing our digital engagement and TV viewership grow in record numbers and it is our responsibility to ensure that each tournament surpasses the achievements of the previous edition.
"In the All India Football Federation and the Saudi Arabian Football Federation, we have two exemplary bids, and I am confident that the Qatar Football Association will strengthen the foundations for the eventual 2027 hosts to build upon," said the AFC president.