Wanted criminal arrested after shootout in Delhi
Delhi Police Special Cell arrested a notorious criminal Attaur Rehman (29) near Chattarpur Pahari here at around 9.40 p.m. on Sunday after a shootout. He was shot in leg by the police team in retaliatory fire.
One semi-automatic pistol of .32 and five live cartridges have been recovered from Rahman, a resident of Sangam Vihar, Tigri.
Rehman was previously involved in 10 criminal cases including one murder, two attempt to murder, two assaults, two arms act, one trespass and assault cases in Delhi.
He is also wanted in shootout case in Karol Bagh area on November 2019.
Drugs worth over Rs 508 cr seized in Manipur, one Myanmarese held
In the biggest ever drug haul in northeast India, the Assam Rifles and the police in Manipur have seized over 154 kg 'methamphetamine' tablets and more than 54 kg heroin worth over Rs 508 crore and arrested one Myanmar national, officials said on Tuesday.
Vikramjit Singh, District Superintendent of Police, Tengnoupal, said that the Assam Rifles and the police in a joint operation seized heroin powder weighing 54.141 kg and methamphetamine tablets weighing 154.314 kg from a house at Sunrise Ground in Moreh town late on Monday evening.
"The cost of the seized heroin powder is expected to be around Rs 108 crore and that of the methamphetamine (Crystal Meth) tablets around Rs 400 crore in the international market," he told the media.
The district police chief said that the Assam Rifles and the police after lengthy planning arrested Monkhai, 19, a resident of Khampat in neighbouring Myanmar, on Monday afternoon. His arrest led to the biggest ever seizure of drugs smuggled from across the border and stored in a house.
Colonel Sumit Sood, Commandant of 43 Assam Rifies of Moreh Battalion, and Singh along with other officials successfully seized the large cache of drugs which were meant to be ferried to other parts of India after month-long efforts.
The arrested person and the seized narcotics have been handed over to the Moreh police station and a case has been registered under the Narcotics Drugs and Psychotropic Substances Act. Further probe is on.
Appreciating the security forces for the record drugs seizure, Manipur Chief Minister N. Biren Singh tweeted: "Marvellous achievement by Tengnoupal Police and 43 Assam Rifles in seizing illegal narcotics substances worth Rs 500 crore from a warehouse in Moreh. On receiving a reliable input, the combined team had arrested one Myanmar national with 220 soap cases of suspected heroin.
"Upon his revelation, a warehouse was raided and 3,716 soap cases containing suspected heroin and 152 packets of suspected Crystal Meth (methamphetamine) were seized. This is one of the biggest seizures under the 'War on Drugs' initiative of the state government."
A defence spokesman said that Assam Rifles has been at the forefront in combating cross-border narco-terrorism and insurgency emanating from Myanmar.
"Narco-terrorism is a major source of finance for the terrorist groups based in Myanmar. It has linkages with the other players in the 'Golden Triangle'.
"This scrouge is the main reason for the rise in drug addiction among the youth of India, especially in the northeast region. It is also a source for fuelling terrorism in the region," the spokesman said.
Methamphetamine, commonly known as 'Yaba' or 'party tablets', is a synthetic drug used widely by the youth in Bangladesh and its neighbouring countries, besides India.
Phone tapping case: Raj CM Ashok Gehlot's OSD questioned by Delhi Crime Branch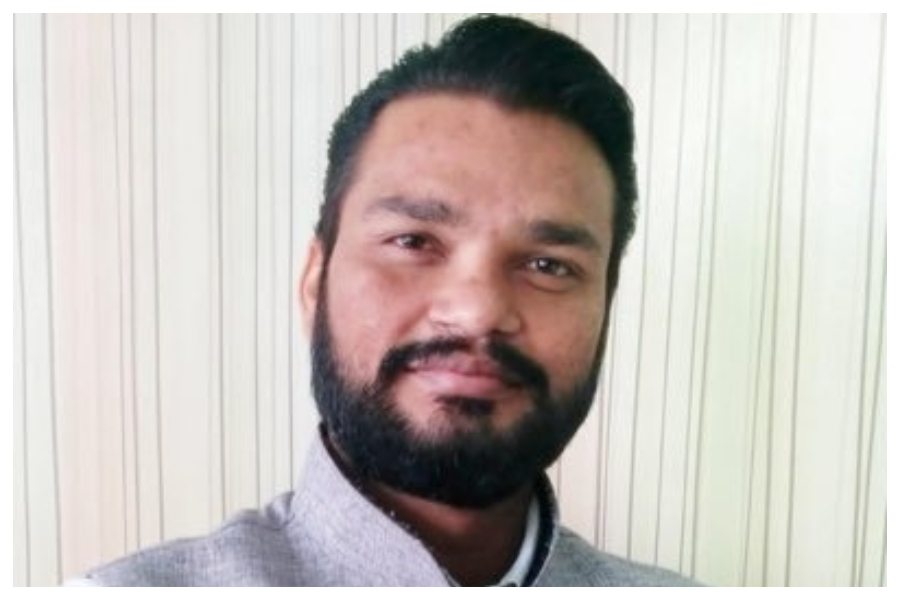 Chief Minister Ashok Gehlot's OSD Lokesh Sharma has been interrogated for about two and a half hours by the Delhi Crime Branch in the famous case of phone tapping.
The interrogation happened on Monday. The official sources confirmed that over a dozen questions were asked to Sharma.
In March 2021, a case was registered against Lokesh Sharma in the phone tapping case under several sections on the basis of a complaint filed by the Union Minister Gajendra Singh Shekhawat, who had alleged that his image had been tarnished via the audio leaked by the OSD.
Lokesh Sharma had challenged this FIR in the Delhi High Court and got relief from arrest from the High Court till January 13.
This phone tapping controversy of Rajasthan was reported in July 2020 during the rebellion by some Congress leaders after a dispute between the Sachin Pilot and Ashok Gehlot groups came to the fore. At that time, a purported audio clip of a phone conversation between Gajendra Singh Shekhawat and Congress leaders had surfaced. The audio was leaked to the media after which the Union Minister had filed a complaint to the then Delhi Police Commissioner through email.
During interrogation, the crime branch asked Sharma about how the clip, which went viral, reached him. Lokesh Sharma was given the notice for questioning three times in the past by the Crime Branch.
4 students of TN medical college suspended over ragging charges
Four third-year MBBS students of the Dharmapuri Government Medical College in Tamil Nadu were suspended from attending classes after a second-year student attempted to commit suicide after being subjected to alleged ragging.
The college also relieved two hostel wardens of duty citing dereliction of duty and failure to protect the student from being ragged.
However, parents and students have expressed resentment over the suspension of the accused had brutally ragged the second-year student.
They cited the Tamil Nadu Prohibition of Ragging Act 1997 that provided punishment not only to the offenders but also to the college authorities who failed to take action against those involved in ragging.
Senthilnathan, a parent of a second-year MBBS student at the Madras Government Medical college told IANS: "Ragging is a punishable act with imprisonment for a term which may extend up to two years and shall be liable to a fine which may extend to Rs 10,000 under Section 4 of the Act. Then why is the Dharmapuri Medical College authorities not raising a proper complaint and make the offenders pay for the deed?"
Authorities of Dharmapuri Government Medical College were not available for comments.
The 19-year-old male student who attempted suicide has, however, come out of the critical situation and his parents have taken him to his native place, Rasipuram in Namakkal district.
Although, the teen had lodged a formal complaint against the four third-year students for ragging him, which he withdrew later.
R. Padmanabhan, Director of Socio-Economic Development Foundation (SEDF), a think tank based out of Madurai, told IANS: "India is not ruled by British and this is a free country and there are stringent laws against ragging in place. I don't know why the authorities have not lodged a formal complaint with the police as the Tamil Nadu Prohibition Act of 1997 provides two years imprisonment, a fine of Rs 10,000 and even Supreme Court has come down heavily against ragging. The suspension for four ragging offenders for seven days is too little punishment in a situation wherein a second-year MBBS student attempt suicide."
Criticisms have come from several corners on the minor punishment meted out to the students who have indulged in ragging of the second-year student.
Dr. Padmavathy, former head of the department of community medicine of a government medical college from Chennai, told IANS: "It is unfortunate that ragging and sadism are still continuing in medical colleges of Tamil Nadu. To my knowledge, the student who was subjected to ragging hails from a remote area of Namakkal and would have had a lot of aspirations while joining a government medical college and if he tried to kill himself that means he was driven to the edge. The offenders must be strongly punished and the legal course should be taken to prevent such actions in college campuses in future."