Vineet Kumar Singh: Great to see how social media is being used to help others
"Mukkabaaz" actor Vineet Kumar Singh, who is also an Ayurveda physician, has constantly been trying to help people with bed, oxygen, medicines through social media, during the ongoing Covid crisis. He says this is how a powerful platform as social media ought to be used.
"I am so glad that in the last few months requests of beds, oxygen and other things from the needy — especially the family of Covid-19 patients — are being shared as much as possible, and those needs are being fulfilled. On social media, people are putting up posts and there are good people standing by each other. Many of my friends and I are doing the same. This is how social media should be used during crisis like a global pandemic, for help and support," Vineet told IANS.
Being a doctor who also suffered from Covid earlier, he also emphasised on mental health and how stress and anxiety could possibly affect the body and breathing and, in turn, blood pressure and oxygen levels.
"We, as doctors are trained to handle crisis first. Remember, if you are a youngster, middle-aged with no other medical complications like heart disease or diabetes, and if you have good immunity, then your possibility of quick recovery from Covid would be higher with home care. Staying strong, not panicking, protein-heavy food, breathing exercise, taking steam, and consuming certain herbs are mentioned in Ayurveda, too. These help in recovery. The more anxious and stressed our body gets, (the more it) affects our heart and blood pressure and, naturally, oxygen level. I know it is tough to stay positive and strong amidst the crisis, but what else can we do?" shared the actor.
Vineet says he has a chain of volunteers in different cities including Mumbai, Pune and his native city Varanasi, besides many other cities in Uttar Pradesh, where he is constantly helping people.
"One of the problems is the numbers available online are not always working. Out of five phone numbers, maybe be one responds quickly. So, we are trying to generate that source to the needy, so that one does not have to hustle by calling too many sources to find out," he said.
"Verifying information is another matter, and when one is in need of injection or oxygen, we are only going by prescription. Always remember, if you have recovered from Covid-19, you are a warrior. Donate plasma, and help another person in need. Each one, can save one — at least try once," Vineet signed off.
Shahid Kapoor & Kriti Sanon's Romantic Film Gets Postponed, To Release In 2024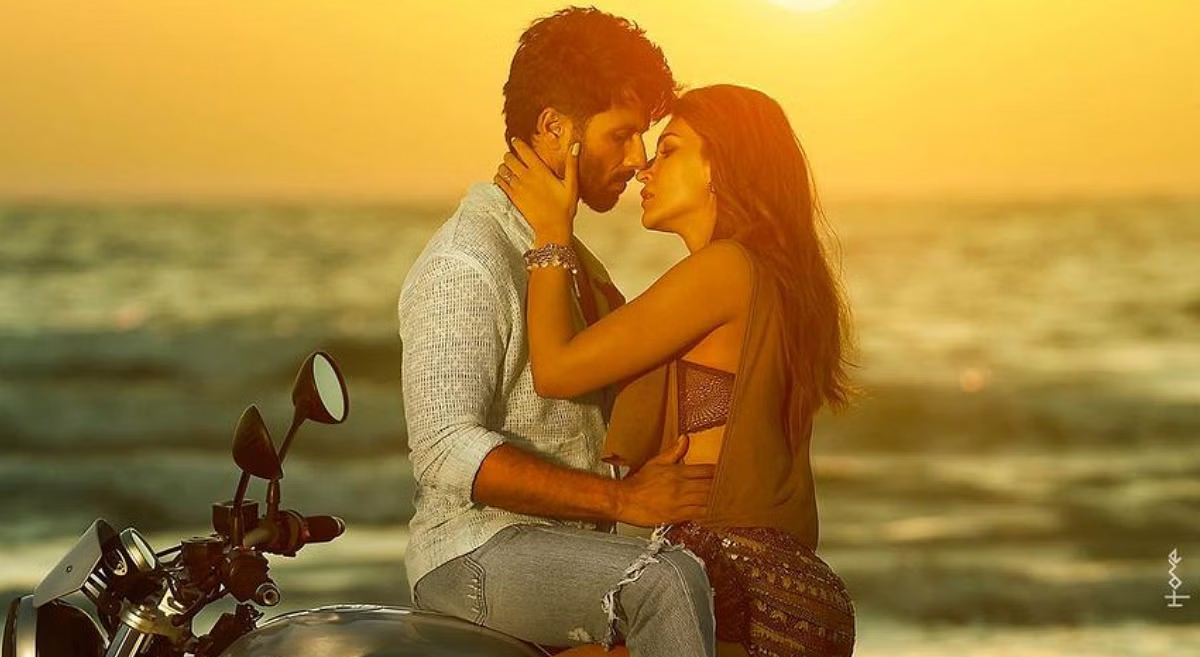 Makers of the upcoming untitled romantic drama film starring Shahid Kapoor and Kriti Sanon on Tuesday announced the new release date of the film.
Taking to Instagram, production house Maddock Films shared a poster of the film and wrote, "Mark your calendars – Valentine Week!- Jio Studios and Dinesh Vijan present an untitled film starring Shahid Kapoor and Kriti Sanon, set to release on February 9, 2024."
Apart from Shahid and Kriti, the film also stars the legendary actor Dharmendra. Earlier the film was slated to hit the theatres in October 2023, then it was shifted to December 7. Now it's set to release in Valentine's Week, February 9, 2024.
Previously, the makers unveiled the first look of the actors, and undoubtedly Kriti and Shahid looked super hot together. In the image, Shahid and Kriti can be seen sitting on a bike and facing each other. Amidst a sunset backdrop, the actors can be seen in an intimate pose, garnering fans' attention.
Dinesh Vijan, Jyoti Deshpande and Laxman Utekar have produced it. The film marks Shahid and Kriti's first on-screen collaboration.
Meanwhile, Shahid was recently seen in the action thriller film 'Bloody Daddy'. Helmed by Ali Abbas Zafar, the film streamed on the OTT platform JioCinema.
Kriti, on the other hand, will be next seen in the action thriller film Ganapath – A Hero Is Born. Apart from Kriti, the film also stars Tiger Shroff and Amitabh Bachchan in the lead roles. Kriti will also be seen in The Crew alongside Kareena Kapoor Khan, Tabu and Diljit Dosanjh. 'The Crew' is all set to hit the theatres on March 22, 2024.
Aamir Khan Announces Film Lahore 1947 With Sunny Deol, Calls Gadar 2 Star 'Immensely Talented'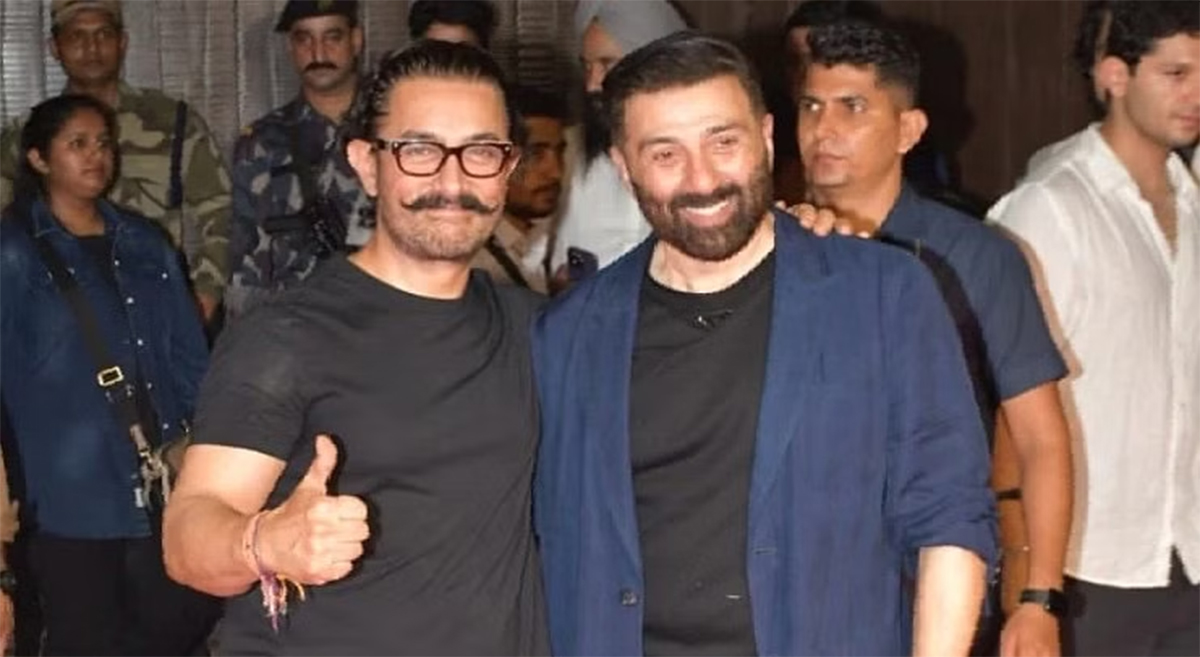 Actor Aamir Khan on Tuesday (October 3) announced his next production venture Lahore, 1947, starring Sunny Deol in the lead role. The film will be directed by Rajkumar Santoshi.
Aamir Khan's production house shared an official statement to make the announcement on X (formerly known as Twitter).
The statement read, "I, and the entire team at AKP, are most excited and happy to announce our next, starring Sunny Deol, directed by Raj Kumar Santoshi, titled Lahore, 1947."
"We look forward to collaborating with the immensely talented Sunny, and one of my favourite directors Raj Santoshi. The journey we have embarked on promises to be most enriching," the statement further read.
Lahore, 1947 marks the maiden collaboration between Aamir Khan and Sunny Deol. However, the actors have previously worked with Rajkumar Santoshi on separate projects.
While Sunny Deol starred in blockbuster films like Ghayal, Ghatak and Damini, Aamir Khan worked with the filmmaker in cult comedy Andaz Apna Apna, which also starred Salman Khan.
Meanwhile, Sunny Deol is currently enjoying the success of Gadar 2 with Ameesha Patel. The film released on August 11 in theatres and it broke several records at the box office. The film has earned over Rs 526 crore.
On the other hand, Aamir Khan was last seen on the big screens opposite Kareena Kapoor Khan in Laal Singh Chaddha. The film failed to impress the audience.
Mission Raniganj: Makers Of Akshay Kumar Starrer Unveil Powerful Poster Featuring Parineeti Chopra & Others
Mission Raniganj: The Great Bharat Rescue is one of the highly anticipated films. The makers recently launched an intriguing and spectacle-worthy trailer that features Akshay Kumar in the genre of unsung heroes. A few days ago, the trailer was unveiled and it left the audience impressed.
While the film is four days away from its grand release, the makers, Pooja Entertainment, launched a poster for the film that will evoke a sense of patriotism.
It features an ensemble cast that includes Parineeti Chopra, Kumud Mishra, Pavan Malhotra, Dibyendu Bhattacharya, Rajesh Sharma, Virendra Saxena, Shishir Sharma, and the lead actor Akshay Kumar.
Mission Raniganj: The Great Bharat Rescue is based on the life of a real-life hero, Jaswant Singh Gill, who raced against time and rescued the miners trapped in the flooded coal mine in Raniganj in November 1989.
While the film is the last release of Akshay Kumar from this year's film calendar, it also brings back Akshay Kumar in the character of Sardaar once again after four years. With the film, the makers aim to take the audiences on a thrilling ride through India's Most Successful Coal Mission.
Produced by Vashu Bhagnani, Jackky Bhagnani, Deepshikha Deshmukh, and Ajay Kapoor, the film, is directed by Tinu Suresh Desai and it will hit theaters on October 6th, 2023.