Vice President M. Venkaiah Naidu makes case for using native languages in judiciary
Vice President M. Venkaiah Naidu has called for the need to make the judiciary accessible for native language speakers. Referring to the Chief Justice of India, N.V. Ramana's recent initiative allowing a woman to speak in Telugu in court, the Vice President said the incident underlined the need for judiciary to allow people to express their problems in their mother tongues, and also deliver judgments in the regional languages.
Addressing a virtual conference organised by 'Telugu Kootami' on the protection of mother tongues, Saturday, Naidu cautioned that loss of mother tongue, ultimately leads to loss of self-identity and self-esteem. It would be possible to preserve various aspects of our heritage – music, dance, drama, customs, festivals, traditional knowledge – only by preserving our mother tongue, he said.
Naidu called for innovative and collaborative efforts to protect and rejuvenate Indian languages. Stressing that preserving languages and ensuring their continuity is possible only through people's movement, he said that people must come together in one voice and pool in efforts to pass on our heritage of language to our future generations.
Referring to various best practices in the world in preserving mother tongue, the Vice President called upon language enthusiasts, linguists, teachers, parents and the media to take insights from such countries. He said that countries like France, Germany and Japan, while using their native tongue in various advanced disciplines like engineering, medicine and law, have proved themselves strong vis-a-vis English-speaking countries in every field. He also suggested improving scientific and technical terminology in Indian languages in order to facilitate wider reach.
Touching upon various people-driven initiatives needed to preserve Indian languages, the Vice President highlighted the important role translation plays in enriching a language. He called for increased efforts in improving the quality and quantity of translations in Indian languages. He also proposed making ancient literature more accessible and relatable to the youth in plain, spoken languages.
Taiwan tensions spur US and Philippines to cement military cooperation
With Chinese extensive military deployment around Taiwan rattling the region, the Philippines is eager to strengthen defence cooperation with the US. The US, which already has troops in bases on Filipino territory, has assured the south-east Asian nation of protection in case of an armed attack.
In the Philippines on Saturday, US Secretary of State Antony Blinken said that the Philippines is an "irreplaceable ally" while the Philippines President Ferdinand Marcos Jr. reflecting on the Taiwan Strait tensions said: "…the visit of your House Speaker Nancy Pelosi coming here… I did not think it raised the intensity; it just demonstrated how the intensity of the conflict has been…".
China's aggressive posturing towards Taiwan, in the wake of US Speaker Nancy Pelosi's visit to Taipei, has shaken up the region. Countries in south-east Asia are worried as Beijing has territorial conflicts with many in the South China Sea (SCS).
In Blinken's visit, the highest-ranking US official to visit Manila after Ferdinand Marcos Jr became President this June, the two nations reaffirmed their decades-old defence alliance. They are governed by the Mutual Defence Treaty (MDT)–an agreement signed on 30 August 1951 that states that if either of the allies faces an armed attack, the other would come to its defence.
Emphasising that the US would defend its allies in south-east Asia, Blinken told journalists: "An armed attack on Philippine armed forces, public vessels, and aircraft will invoke US mutual defense commitments under that treaty. The Philippines is an irreplaceable friend, partner, and ally to the United States."
US and the Philippines relations had come under strain under previous President Rodrigo Duterte, who was opposed to the continued presence of US troops on Filipino soil. Duterte had tried to move closer to China at the cost of bilateral relations with the US. That scenario changed as Beijing began to assert itself in the region.
Duterte even watered down the historic arbitration case that the Philippines had won against Beijing over islands in the disputed SCS that belonged to Manila rather than Beijing. During his rule he also decided to unilaterally end the US-Philippines Visiting Forces Agreement that allowed for the deployment and rotation of American soldiers on bases in the country.
For almost a hundred years, the country has fallen back on the US for its security and defence needs. To that extent, Ferdinand Marcos Jr has restored the nation's foreign policy to what it had been for a long time–go back to the US.
The new president seems keen to restore ties with the US not just in the fields of defence but also in areas of technology and health cooperation.
With China unleashing live-fire drills with a vengeance and a blockade of Taiwan, the public mood in the Philippines which has largely always been positive towards the US is now beginning to swing further to the US. For President Ferdinand Marcos Jr. it will be a tight rope walk – doing the balancing act between two warring powers.
Nupur Sharma controversy: SC grants interim protection to journalist Navika Kumar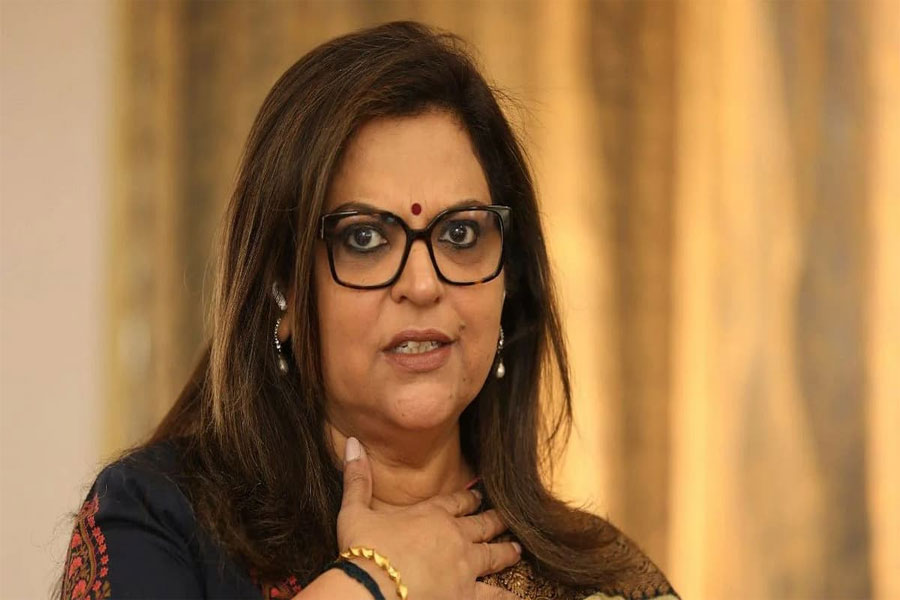 In a relief to Times Now journalist Navika Kumar, the Supreme Court on Monday granted her interim protection from any coercive action in multiple FIRs already registered or future cases, in connection with remarks made by suspended BJP leader Nupur Sharma on Prophet Muhammed during a TV debate.
Senior advocate Mukul Rohatgi, representing the senior journalist, submitted before a bench comprising Justices Krishna Murari and Hima Kohli that his client did not say anything offensive during the debate on the Gyanvapi mosque, instead a participant said something, which was responded to by another participant. Rohatgi emphasized that his client doused the fire by saying we have to go by the Constitution.
He further argued that the woman who made the statement is facing flak in multiple FIRs, and his client is also facing several FIRs. "She has five or six FIRs in Kolkata alone. First FIR came to be lodged in Delhi," said Rohatgi.
Senior advocate Maneka Guruswamy, representing the West Bengal government, contended that FIRs annexed with the plea were not the right ones as those did not concern the particular speech. Rohatgi questioned the interest of the West Bengal government in the matter.
After hearing arguments, the top court said as an interim measure, no coercive action should be taken against the petitioner in the FIRs/complaints lodged or future cases, which may be lodged in connection with the programme on May 26. The top court also issued notice to West Bengal, Delhi, and police of other states, and sought their response within two weeks.
The top court, on July 19, had ordered that no coercive action can be taken against Sharma in FIRs already registered and also future FIRs in connection with her remarks during the debate. A bench comprising Justices Surya Kant and J.B. Pardiwala said: "Meanwhile, as an interim measure it is directed that no coercive shall be taken against Nupur Sharma pursuant to the impugned FIRs."
Nupur Sharma had moved the Supreme Court seeking stay on her arrest in the nine FIRs against her for her remarks on Prophet Muhammad and also sought clubbing/quashing of the FIRs with the FIR registered at Delhi.
On July 1, the top court had minced no words in slamming Sharma, whose remarks on Prophet Muhammad sparked a controversy. The top court said her loose tongue has set the entire country on fire and her irresponsible remarks shows that she is "obstinate and arrogant".
IS man sent to NIA custody till Aug 16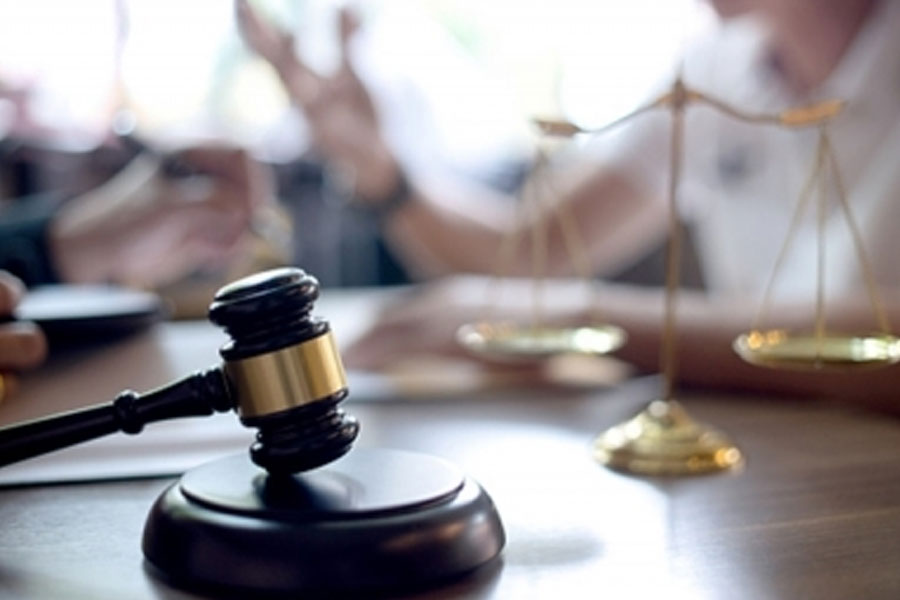 A special court on Monday remanded Mohsin Ahmad, the alleged IS man who was held by the National Investigation Agency (NIA) on Saturday from Batla House, to NIA's custody till August 16.
On Sunday, Ahmad was produced before the duty magistrate at Patiala House Courts which remanded him to only one-day NIA custody.
Ahmad was again produced before the court on Monday by the NIA which sought his six-day remand.
The case, the probe agency said, has links with several states and they need to take him to another state for the recovery of evidence and arresting his aide.
After hearing the arguments, the court remanded Ahmad to NIA'S custody.
"Ahmad is a radicalised and active member of Islamic State (IS). He has been arrested for his involvement in collection of funds for IS from sympathisers in India as well as abroad. He was sending these funds to Syria and other places in form of cryptocurrency in order to further the activities of IS," the NIA official said.
On Saturday, the NIA conducted searches in the residential premises of the accused in Batla House and in Bihar and subsequently had arrested him in the case pertaining to online and on ground activities of IS.
The case was registered suo-motu by NIA on June 25.
Further Investigations in the matter is on.