Uttar Pradesh: Man's body removed from pyre after wife alleges murder
The body of a man was removed from his funeral pyre by the police team in Bilari area here in Uttar Pradesh and sent for post mortem after the deceased's wife alleged that her husband was murdered by his brothers over a property dispute.
According to sub-inspector Gajendra Singh, the Dial 112 received a call in which the caller said that a murder victim was being cremated without informing police.
The police rushed to the cremation ground in the wee hours of Monday and took down the body from the pyre.
The body was later sent for autopsy.
The deceased was identified as Munesh, a resident of Bilari.
Munesh's wife Poonam, meanwhile, accused her brothers-in-law, Saurabh and Sushil, of killing her husband over a property dispute.
Talking to reporters, she alleged that her husband was repeatedly assaulted by his family members over property.
She also accused the police of inaction and said after her husband was assaulted recently, they had lodged a complaint with police, but no action was taken.
Bilari police station SHO Madan Mohan said, "The actual cause of the death will be ascertained by the post-mortem report, which is currently awaited. Based on the report, an FIR will be registered."
BSF seizes 76 fake driver licenses at Ghojadanga ICP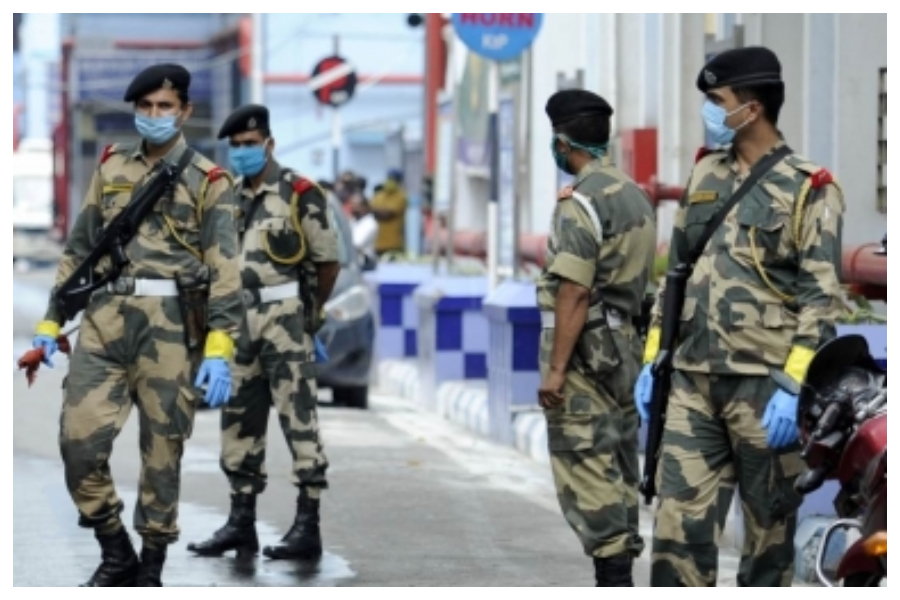 Continuing the special drive to catch drivers plying trucks on the fake licence, the Border Security Force (BSF) conducted a surprise check of the driving licenses of 390 truck drivers engaged in export and import at Integrated Check Post (ICP) Ghojadanga in 24 Paragana district in West Bengal, the officials said here on Thursday.

During the surprise check, the officials found 76 heavy vehicles plying on the fake license while 22 drivers were found driving heavy vehicles on the licenses of light vehicles.

The BSF officials said that the driving licenses of all 98 drivers have been kept at the Border Out Post Ghojadanga and their car passes have been handed over to the Customs office Ghojadanga while the FIR would be lodged against defaulted drivers with the local police station.

Simultaneously, driving licenses have also been checked at Mohadipur, LCS (Land Customs Station) at Malda border, in which one fake license has been found and three drivers were found driving heavy vehicles on the light vehicle licence for export- import business. An FIR was also lodged at Police Station English Bazar, Malda for verification of all these licenses.

On a tip off, on January 16, the BSF carried out a surprise check of the driving licenses of the drivers engaged in export and import of goods via road through the ICP-Petrapole and seized 52 fake licenses.

Yet again on January 17, 30 more truck drivers were found in the possession of fake driving license. Accordingly, the BSF handed over 82 fake driving licenses to the Customs and it was conveyed by the concerned authorities that those trucks whose drivers had fake driving licence will not be allowed to operate.

In recent times, BSF has been working from every angle to root out smuggling activities along the India-Bangladesh International Border. "BSF troops are carrying out the duty with best of their Intelligence capabilities and high morale level. These areas on the India-Bangladesh International Border have been considered as strongholds for big smugglers and they have a good hold in these areas," the officials of South Bengal Frontier of the Force said, adding that smugglers make every effort to smuggle contraband items, but now BSF has also made it clear that smuggling will not be allowed under any circumstances.


Indian Army contacts Chinese PLA, seeks return of abducted Arunachal youth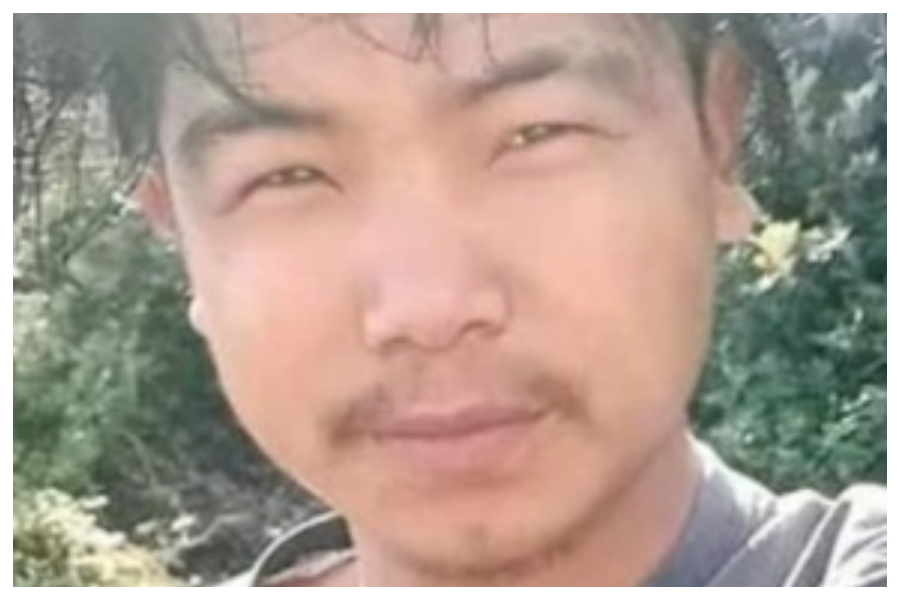 The Indian Army through hotline has contacted the Chinese Peoples Liberation Army (PLA) and sought return of abducted Arunachal Pradesh teenager Miram Taron, defence sources said on Thursday.
A defence PRO tweeted: "17-yr-old youth Miram Tarom of Zido, Arunachal Pradesh, was reportedly captured by the PLA across the LAC. On receipt of info, Indian Army imdtly contacted PLA through a hotline. Assistance from PLA has been sought to locate and return him as per protocol."
An Arunachal Pradesh government official said here that the state government had also sought the Defence Ministry' intervention to ensure the safe return of the youth.
Arunachal Pradesh Chief Minister Pema Khandu said that the Defence Ministry through diplomatic channels took up the matter with the Chinese authority.
"I am hopeful that the youth would be released and return to his village soon," the Chief Minister told the media on Thursday.
Arunachal Pradesh Health and Family Welfare Minister Alo Libang, also a local BJP MLA, said that he is optimistic that the youth would be returned very soon.
The Chinese Army reportedly abducted Tarom from the Indian territory where China had constructed 3-4 km road in 2018. The incident was reported from Upper Siang district on January 18.
His friend, who managed to escape, reported the matter to the authorities and brought it to the notice of Tapir Gao, an MP from the Arunachal East parliamentary constituency.
"Chinese #PLA has abducted Sh Miram Taron, 17 years of Zido village on Tuesday from inside Indian territory, Lungta Jor area (China built 3-4 kms road inside India in 2018) under Siyungla area (Bishing village) of Upper Siang district, Arunachal Pradesh. His friend escaped from the PLA and reported to the authorities. All the agencies of the Central government are requested to step up for his early release," Tapir Gao had tweeted on Wednesday.
In September 2020, the Chines PLA had kidnapped five boys from Arunachal Pradesh's Upper Subansiri district before releasing them after about a week.
The villagers in the region are always forced to trek through the remote mountainous areas of Arunachal Pradesh due to the lack of proper roads. Arunachal Pradesh shares a 1,080-km border with China.
Recently, China's Ministry of Civil Affairs had altered names of 15 places in Arunachal Pradesh, which was rejected by the Indian Ministry of External Affairs that said that such a move by Beijing cannot alter the fact that Arunachal Pradesh is an integral part of India.
IED blast in busy Lahore market leaves 4 dead, several injured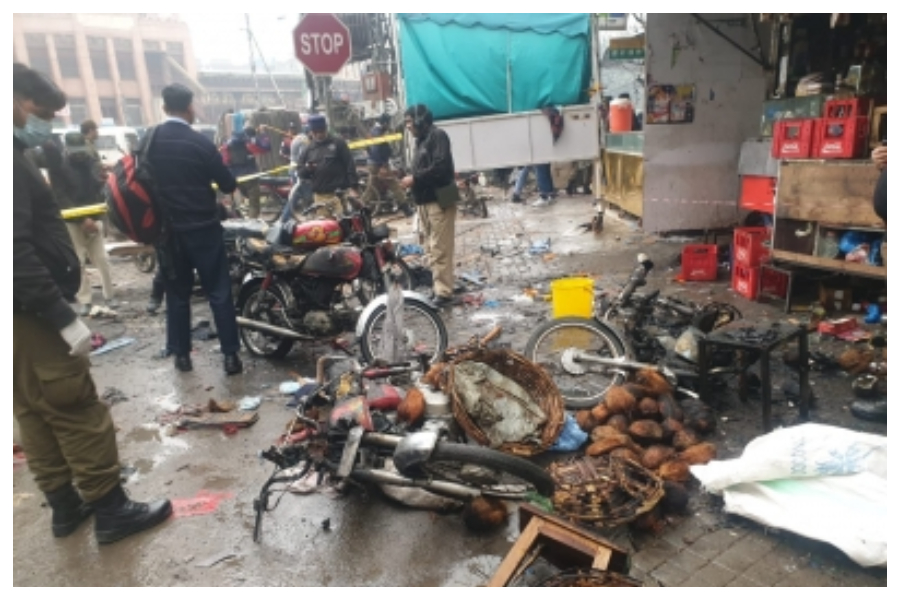 A powerful blast in Pakistan's Punjab province's provincial capital Lahore has claimed at least 4 lives and injured dozens, in what is being seen as a targeted terror attack.

As per locals, Lahore's hub of wholesale markets, located around the Lohari Gate area, which is a congested and densely-populated vicinity, was rocked by a powerful blast, claiming lives of at least two, including one teenager, and injuring at least 25 others. Among the injured, 22 are men while three are women.

"The blast was so powerful that we could see things flying in the air," said a local shopkeeper of the area.

Officials are suspecting that the blast was of an Improvised Explosive Device (IED) as a deep crater was formed at the site of the blast.

"Investigation is in the initial stage and the nature of the blast can not be ascertained without a probe," said DIG Operations Lahore Dr. Muhammad Abid Khan.

Meo Hospital, the closest to the blast site, has received at least 27 people till now, out of which, at least two people were received dead, while 25 others are under treatment. Hospital authorities say that at least 5 more are in critical condition.

The blast was so powerful that at least nine shops and establishments got damaged, including a private bank, while dozens of motorbikes, stalls and other roadside selling points caught fire.

No group has claimed responsibility of the attack even as security forces cordoned off the area to carry out investigation into the tragic incident.

Lohari gate area is part of Lahore's old city, with narrow streets and congested localities. The market is known to be frequented by lower class and poor people, who opt to buy cheaper things for themselves.

At the time of the blast, a big number of locals were present in the market.