Uttar Pradesh man booked for impersonating police officer
A primary school teacher has been booked for impersonating a police officer by wearing a uniform and blackmailing people.
The man has been booked on a complaint lodged by his wife who also alleged that her husband had also misused her Aadhaar card and pasted the photo of another woman on it. She claimed that he was in a relationship with the other woman.
Madhav Singh Bisht, Station House Officer (SHO) of Tanda police station, said that based on the woman's complaint, a case has been registered against her husband, Veer Singh, 35.
Ankit Mittal, Rampur Superintendent of Police (SP city), said, "Prima facie, the information was found to be true. It has come to light that the woman's husband has been wearing a police uniform illegally for creating panic among locals and making them fear him. He has been doing so even though he works as a school teacher."
According to Rampur police sources, preliminary investigation has revealed that the accused's brother is in Uttar Pradesh Police and is currently posted in Najibababad district. A detailed probe into the matter has been ordered.
Mittal added, "An FIR has been registered against Veer Singh under IPC section 420 (cheating and dishonestly inducing delivery of property), 467 (forgery of valuable security, will, etc), 468 (forgery for purpose of cheating), 471 (using as genuine a forged) and 171 (wearing a garb or carrying token used by public servant with fraudulent intent). A departmental inquiry has also been initiated.
Jewellers in Patna protest against Bakarganj multi-crore jewellery heist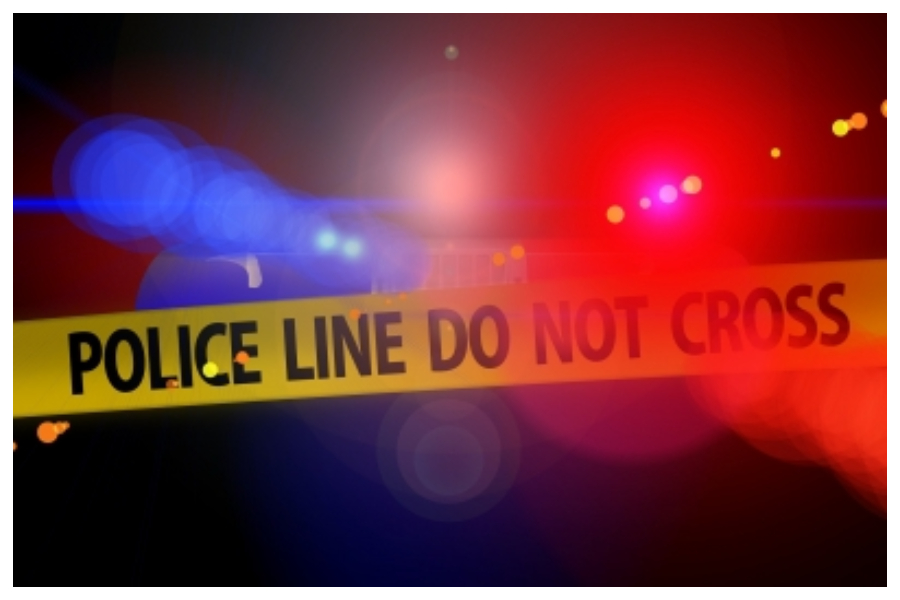 The Bullion Market Association of Patliputra (BMAP) has gone on an indefinite strike on Saturday in protest against a massive loot at a jewellery shop in Bakaranj area of the city.

Vinod Kumar, the president of (BMAP) said the jewellery shops will remain shut till criminals are arrested and the looted jewellery recovered.

"We have demanded police protection to jewellers so that such an incident does not take place in future. We are strongly protesting against this incident and will also seek support of other bullion trading organisations of Bihar, Kumar said.

Around half-a-dozen masked men looted a prominent jewellery shop of the city's Bakarganj wholesale market on Friday afternoon and decamped with gold, silver and diamond ornaments worth more than Rs 14 crore.

While scanning CCTV footage, it appeared that the robbers were in the age groups of 18 to 25. They all were carrying firearms and speaking to each other in some other language.

"By the accent and tone, they did not seem to be residents of Bihar. Their faces were not visible as they were wéaring face masks while committing the crime," said an official of Patna police.

"While talking to each other, they could deliberately be using the accents and tone of other states to mislead the police. We are investigating it from all angles. One of the accused is already arrested after the crime. He has given some leads about the identities and locations of other accused," he said.


7 killed, 20 injured in Mumbai high-rise blaze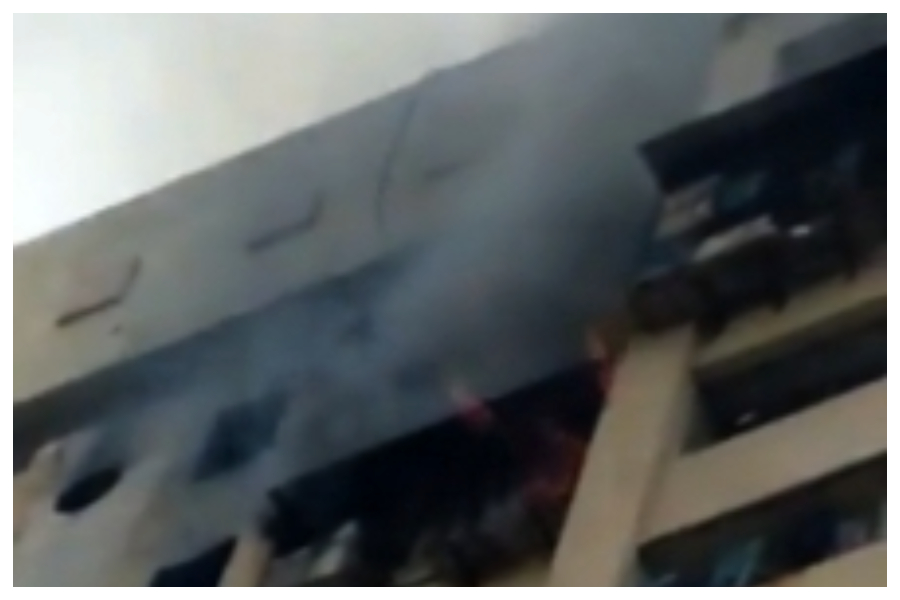 At least seven persons were killed and 20 others injured when a blaze engulfed the 18th floor of a building in Tardeo, South Mumbai, on Saturday, the BMC Disaster Control said here.latest update is fire in control now.
The fire was noticed at the top part of the 20-storied Kamla Building at around 7.30 a.m.
The Mumbai Fire Brigade (MFB) rushed with fire tenders as the flames quickly spread to the two upper floors sparking panic among the building residents.
At least 20 injured persons were rescued by the MFB teams, of which four were critical and rushed to the BYL Nair Hospital nearby.
Mumbai Mayor Kishori Pednekar rushed to the spot to supervise the rescue and relief operations.
Seven persons succumbed to their injuries and the cause of the fire is being probed.
Delhi HC defers till Feb 3, DSLSA's plea seeking Rs 20 lakh cost imposed on Juhi Chawla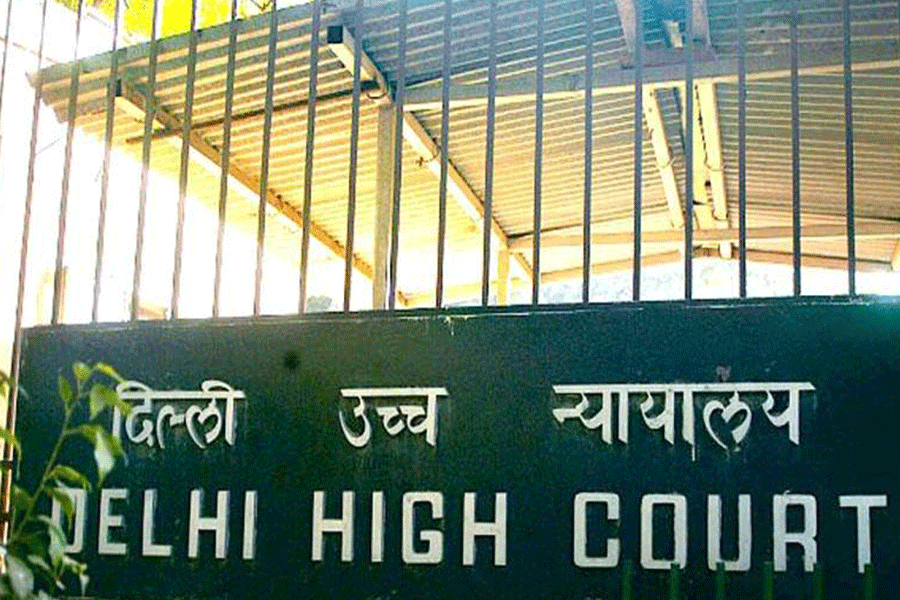 The Delhi High Court on Friday said it will hear on February 3 a petition by the Delhi State Legal Services Authority (DSLSA) seeking the execution of the order, in which actress-environmentalist Juhi Chawla and two others were directed to deposit Rs 20 lakh for the abuse of the process of law in relation with a lawsuit challenging 5G wireless network technology.

Justice C Harishankar deferred the matter for February 3 after Chawla's counsel said his client was not served with the petition copy. It was also observed by the court that the appeal in the matter is pending before the Division Bench of the Delhi High Court.

The DSLSA was approaching the Delhi High Court seeking payment of costs of Rs 20 lakh to them by the court. Adv Saurabh Kansal, who appeared on behalf of DSLSA, submitted that the order is yet to be complied with.

On June 4 last year, Justice J.R. Midha had dismissed the lawsuit filed by Juhi Chawla against the setting up of 5G wireless networks in the country. Her plea stated the levels of RF radiation are 10 to 100 times greater than the existing levels. It also claimed that the 5G wireless technology can be a potential threat to provoke irreversible and serious effects on humans and it could also permanently damage the earth's ecosystems.

The court had held that the suit filed by Chawla and two others was defective, non-maintainable, and also contained unverified and vexatious assertions and also imposed a fine of Rs 20 lakh for the abuse of the process of law.

On June 2, 2021, the High Court had also questioned Chawla as to why she had directly filed a suit against setting up of 5G wireless networks without making any representation to the department concerned in the government, and insisted the plaintiffs, Chawla and two others, should have gone to the government first. The High Court had also expressed dissatisfaction at Chawla sharing the link of virtual hearing on her social media account.

The hearing of Chawla's suit was disturbed by unknown persons who were singing Bollywood songs of films in which she had acted. The court directed the Delhi Police to identify the people and proceed against them under the law.