Uttar Pradesh government, Zurich Airport International sign pact to develop Jewar airport
The government of Uttar Pradesh on Wednesday signed the concession agreement with representatives of Zurich Airport International to commence the development of the Noida International Airport at Jewar.
The concession agreement was signed by Arun Vir Singh, CEO, Noida International Airport Limited (NIAL) and Christoph Schnellmann, Chief Executive Officer, Noida International Airport, said an official statement. The concession agreement grants Zurich Airport International the licence to design, build and operate Noida International Airport for a period of 40 years.
Noida International Airport will be developed as a Public Private Partnership (PPP). NIA will operate as a fully digital airport, providing a safe and contactless travel experience and customised commercial offerings for passengers, said the statement, adding that it will be the first net zero emissions airport in its class, setting a new standard for sustainable aviation.
S.P. Goyal, Additional Chief Secretary, Civil Aviation Department, Government of Uttar Pradesh said: "Infrastructure development will be key to economic recovery, not only in the state but also for the country. The construction of Noida International Airport will support economic growth through job creation in the state, while making it the most preferred destination for domestic as well as global investors in the upcoming years."
"We look forward to supporting the Zurich Airport International team to jumpstart this mega project,which will reinforce the economic progress of the state of Uttar Pradesh," he said.
Daniel Bircher, Chief Executive Officer, Zurich Airport International (Asia) said: "The signing of the concession agreement marks an important milestone in the development of the Noida International Airport. When phase 1 development is completed in 2024, we will provide capacity for 12 m (million) passengers per year."
Arun Vir Singh, Chief Executive Officer, Noida International Airport Limited (NIAL) noted that the upcoming "world-class" airport will not only connect western UP region with other domestic and international destinations, but also provide additional capacity to Delhi-NCR region.
"Together, we look forward to building India's leading airport which boasts of quality, efficiency, technology and sustainability. We are very excited to begin work as we move ahead with a vision to co-create a world-class facility," the NIAL CEO said.
Last November, Zurich Airport International AG (ZAIA) won the contract to build and operate the airport in Greater Noida for a period of 40 years. ZAIA received the security clearance from the Union Ministry of Home Affairs to develop the airport at Jewar in May this year.
Cloud firm Genesys raises $580 mn at $21 bn valuation
Global Cloud company Genesys on Tuesday announced it has raised $580 million in a new funding round, taking its valuation to $21 billion.
The round was led by Salesforce Ventures with participation from investors like ServiceNow Ventures, Zoom Video Communications, among others.
"We believe this fundraise, including raising from leading strategic investors, validates the achievements we have made to date and will accelerate our continuing efforts to expand and realise the vast 'Experience as a Service' market opportunity ahead," said Tony Bates, CEO and Chairman, Genesys.
The company's cloud and subscription bookings, which make up more than 90 per cent of total new bookings, grew more than 100 per cent year-over-year in the first half of fiscal year 2022 (February 1-July 31 this year).
"Customer expectations continue to rise exponentially around personalised, empathetic, and connected experiences," said John Somorjai, EVP of Corporate Development and Salesforce Ventures at Salesforce.
Nearly 7,000 organisations around the world, including 17 of the top 20 Fortune 500 companies, now deliver customer or employee experiences with Genesys, the company said in a statement.
It has introduced the industry's leading multi-cloud architecture, delivered several hundred innovations across its customer experience platforms, released a new workforce engagement solution and launched the Genesys 'DXTM' solution, a conversational artificial intelligence (AI) and digital experience product targeted at new sales and marketing audiences.
Every year, Genesys orchestrates more than 70 billion customer experiences for organisations in more than 100 countries.
India is not one economy but aggregate of economies: Meenakshi Lekhi
The Minister of State for External Affairs, Meenakshi Lekhi, said on Tuesday that India is not just "one economy, but an aggregate of various economies".
Lekhi was speaking on the role of states in making India self-reliant at the State Policy Enclave 2021 held on Tuesday.
"When we are looking at the economic paradigm and talking about Indian economy, we must understand that India is not just one economy, it is an aggregate of various economies. In the constitutional framework of the federal structure, the Centre is an anchor while the states are free to do their jobs.
"The well-being of the country is possible only when the well-being of the states is ensured. And the well-being of the states mean 'Sabka Sath, Sabka Vikas and Sabka Prayas'," she said.
Lekhi also underlined that Prime Minister Narendra Modi has vision, and that vision needs to be replicated in action by the states and thus policies have to be aligned with each other.
Talking about Indian diversity, Lekhi said, "What is true for one state need not to be true for another state."
Speaking on the role of diversity in Indian economy, she said: "If one wants to start some unit in the Southern states, there is no need to import any material from outside India, as any state in North may have those resources in abundance. In the same manner, if we have to do something in the West, there is always something available in the East."
Indian stainless steel sector drowning in Chinese imports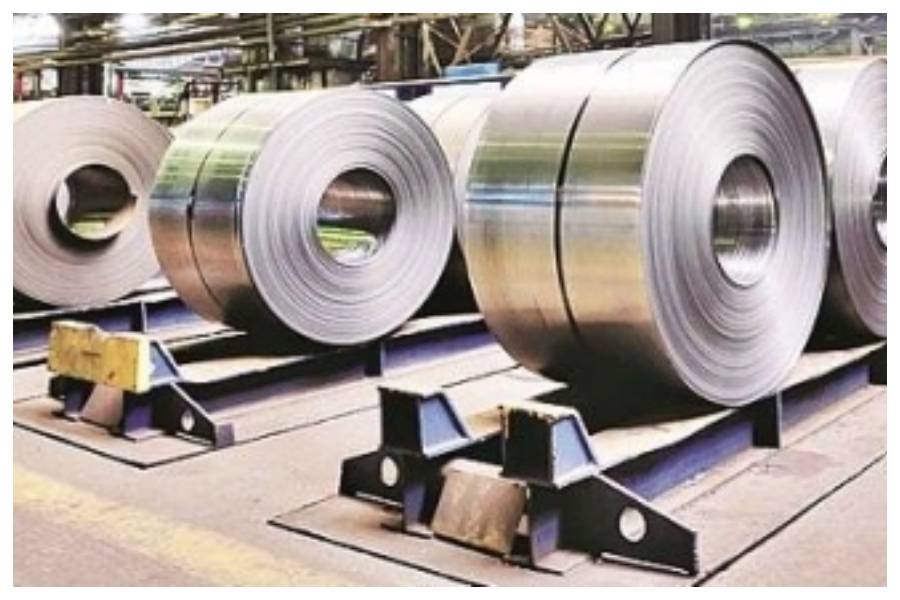 The first half of 2021-22 has seen a 185 per cent increase in stainless steel imports compared to the average monthly imports in the last fiscal, creating havoc for the Indian players.

The import tide of stainless steel from China and Indonesia is fast turning into a deluge destroying many companies on its way, and threatening the very existence of the small, medium and micro industries in India. After all, the first half of 2021-22 witnessed a staggering 185% increase in import volumes of stainless steel flat products compared to the average monthly imports in the last fiscal, fuelled mostly by surge in Chinese and Indonesian imports.

The two countries China and Indonesia, which increased their exports by 300 per cent and 339 per cent, respectively, in the first half of this fiscal compared to the average monthly imports of the last fiscal, now have a share of 79 per cent of the total stainless steel flat product imports in the first half of FY22. It is a significant jump compared to the 44 per cent share in FY21. The average per month imports has jumped from 34,105 tonnes per month in FY21 to 63,154 tonnes per month this current fiscal–FY 22.

Indonesia's imports share, which was virtually non-existent in 2016-17, has climbed to 23 per cent in the first half of this fiscal, with its average monthly exports increasing from 4,355 tonnes/month in the last fiscal to 14,766 tonnes/month in the first half of this fiscal. China's average monthly exports too has jumped from 10,697 tonnes/month in the last fiscal to 35,269 tonnes/month in the first half of this fiscal.

The surge in imports was the result of the Finance Ministry's decision of September 30, 2021 to revoke the imposition of CVD on China (September 2017) and end provisional duties on Indonesia (October 2020), which was based on the recommendations of the Director-General of Trade Remedies (DGTR), after a detailed investigation. The investigation had revealed that the two countries were resorting to non-WTO compliant subsidies to boost their exports to India and causing injury to Indian manufacturers.

In fact, the DGTR and their global counterparts had conclusively proved in its final finding that both these countries provide non-WTO compliant subsidies to the tune of 20 per cent to 30 per cent to their stainless steel manufacturers. And, these subsidies have created an imbalance in the Indian and international markets, reduced the competitiveness of Indian products in the domestic industry, causing material injury and persistent financial stress for home-grown businesses. It has forced the domestic industry to seek redressal from the surge in imports.

In fact, in India a disaggregated study of imported products in the first half of the current fiscal also reveals how excessive dumping has taken place in a particular J3 grade of stainless steel in the country. Imports of J3, a subsidised and dumped 200 series grade of stainless steel, with about 1 per cent nickel and 13 per cent chromium from China, has jumped from an average of 1,779 tonnes/month in 2019 to an average of 4,425 tonnes/month in 20-21 (249 per cent increase) and to average 25,346 tonnes to in just six months of 2021-22 (1,424 per cent) increase compared to the same period last year.

The share of this grade in total imports from China increased 23 per cent in 2019-20 to 72 per cent in 2021-22. Much of this import is even below the scrap prices and it hurts the MSME sector, the hardest. Such dumping also means major losses in terms of national exchequer through tax evasion and revenue losses.

This onslaught of Chinese exports to India has decimated the micro, small and medium enterprises (MSME), which had to bear the brunt of the impact. In fact, the imposition of provisional CVD on Indonesia in October 2020 and CVD on China in place from September 2017, had provided a "level-playing field" to these players, which got a much-needed relief from the dumped subsidised imports. The MSME, an industry having the capacity to produce about 1.2 lakh tonnes of hot and cold-rolled flat products, was able to operate at 90 per cent plus capacity utilization between October 2020 to February 2021.

However, the MSME sector suddenly finds itself grasping for breath to survive after the announcements of the 2021-22 Budget. Small-scale stainless- steel rollers and re-rollers, who make ingots from recyclable scrap as the first step in stainless- steel product manufacturing, and then produce hot and cold rolled materials for the all-India market, find themselves swamped by a massive and subsidised surge of imports from China and Indonesia.

Today, more than 80 induction furnaces and 500 patti/patta units, which provides primary raw materials for various downstream industries, are in dire straits. These downstream industries manufacture a variety of stainless steel household goods such as kitchenware, tableware, cooking range, sanitary items, cutlery pots, etc.

Prakash Jain, President, All India Stainless Steel Cold Roller Association, says: "The smaller Indian stainless steel players finds it virtually impossible to compete with the state-subsidised Chinese players, who get an 18 per cent incentive to export, under invoice their products by changing the label of the products to avoid paying duties and sell it at Rs 15 to Rs 17 per tonne cheaper in the Indian market."

According to Jain, Gujarat has 70 rolling mills, each employing around 300 people and 50 induction furnaces, which makes ingots, the raw material for rolling mills and employs 500 each.

Not only will many of these jobs be lost resulting in massive unemployment but force many manufacturers to turn traders unless the CVD is imposed on imports from China and Indonesia.