Urmila Matondkar seeks to spread cheer in flood-ravaged Maharashtra hamlets
Amid the gloom that has engulfed the flood-ravaged districts of Maharashtra, Shiv Sena's glam leader Urmila Matondkar on Wednesday sought to cheer up the people in a couple of villages in Raigad and Ratnagiri, and returned with a lesson on human sufferings.
Urmila drove down this morning to tiny Dadli village and surrounding hamlets in Raigad and later in Ratnagiri – that were completely washed away in last week's rain fury which fuelled the floods in the district and wreaked havoc all over.
Accompanied by a vehicle loaded with relief supplies and abundance of radiance, she descended on the tiny village where scores of smiling and cheering villagers welcomed her with love and affection.
Clad in an earthy-brown salwar-suit with a white dupatta, Urmila reciprocated with equal warmth, mingling freely with the flood-affected folks, lifting a couple of giggling kids, touching some of the shy women and attempting to break the ice with small talk.
At one spot on the outskirts of Dadli, she learnt of a couple and a brother, mentally challenged, who lost everything including their two bullocks.
Their humble and devastated dwelling was a few meters away from the road, but the undaunted Urmila nonchalantly stepped into nearly 2-3 feet deep muck and sludge, trudged to the family who could scarcely believe their eyes.
"I tried to console them… Offered them some aid kits, and tried to boost their spirits. I promised them that things will improve for them in future and then later they could invite me for a cup of tea," Urmila told IANS from the spot.
A member of her team later informed that she chatted with the villagers, enquired after their welfare, the status of their near and dear ones, and whether the flood survivors were able to get proper food, water, clothing and other items for survival.
In Chiplun – one of the worst-hit areas which was under 15-20 feet water and now has a mournful countenance, she interacted with a few hundred people and distributed aid material.
"While in Kolkata for a shoot last week, I had watched shocking images of the Chiplun bus depot which was submerged in 10-12 feet water with only the bus roof visible – and, right now I am standing here and seeing the wreck and ruin caused by the floods," Urmila added.
Shaken to her soul by what she witnessed in her few hours long whirlwind tour, Urmila said the calamity is too huge for words and it will take long for the affected people to return to normalcy.
"Nothing can prepare you for this… Whatever help you can give is less. The most difficult challenge is to look in their eyes and talk… they have lost everything and pin their hopes on you and the government," she said, recalling her similar 3-day visit to the flood-hit Satara, Kolhapur and Sangli in 2019.
On Wednesday, Urmila distributed around 500 kits with essentials for children and women including food, medicines, sanitary napkins, etc through NGO Rashtra Seva Dal and also pitched in with her own cash donations but did not reveal the amount.
"Tomorrow, I shall make videos of my trip, post it on social media and issue an all-out appeal to the film folks, corporates, charitable organisations and common citizens to open up their hearts and purses for the distressed people here," Urmila said.
She pointed out that while the government will definitely help, it will take a long to completely rehabilitate the people and heal their mental scars at the loss of their loved ones, "but every tiny effort will count", and promised to return for a longer visit with more aid material soon.
Bhojpuri singer booked for abetment to suicide of actress
Police in Uttar Pradeh's Sarnath have registered a case against Bhojpuri singer Samar Singh and his brother Sanjay Singh under sections including abetment to suicide in the Akansha Dubey death case.
Police has taken this action on the complaint of the late actress's mother who reached Varanasi from Mumbai.
Akanksha's mother Madhu said that her daughter was very courageous and that she could not have committed suicide.
She appealed to the police and administration for justice.
Akanksha's mother and brother reached the police station on Monday morning while her father Chhote Lal Dubey is still on the way.
Madhu told reporters that she had spoken to Akanksha on phone on Saturday evening and she seemed happy.
She told the police that Samar Singh often used to beat and torture Akanksha.
"Samar Singh wanted Akanksha to work only with him and not with anyone else. He did not give money for working together and used to beat her if she worked in someone else's project," she said.
According to her, Akanksha Dubey was in a live-in relationship with Samar Singh.
She also questioned the fact that Akansha's body was found sitting on the bed with a dupatta tied around her neck.
"How can anyone hang herself while sitting on the bed? It is a clear case of murder," she stated.
Akansha Dubey was found dead in her room on Sunday in Sarnath but no suicide note was found in the room.
Mumbai Police detain Jodhpur man for sending threat mail to Salman Khan
Mumbai Police have detained a 21-year-old man from Rajasthan's Jodhpur for sending a threat email to Bollywood star Salman Khan.
The man has been identified as Dhankad Ram Vishnoi.
The accused had also threatened Punjabi singer Sidhu Moosewala's father, and hence a police team from Punjab was also in Jodhpur recently.
Police officials said that the Mumbai Police tracked down Dhakad through technical assistance after they got hold of his Internet protocol addresses that showed his location in Luni village of jodhpur district.
A case was registered against the accused by the Bandra Circle Mumbai City Police Station for sending an email threatening to kill film actor Salman Khan. In this regard, a team from Mumbai came to Jodhpur on Sunday under the leadership of ASI Bajrang Jagtap.
On the instructions of Jodhpur Commissioner Ravidutt Gaur, aid was made available from Luni police station (Jodhpur) under the supervision of ADCP Boranada Jayaprakash Atal, said DCP West Gaurav Yadav.
He further said that the father of singer Siddu Moosewala of Punjab was recently threatened by the Jodhpur-based accused Dhakad Ram Vishnoi. A team of Sadar police station in Punjab's Mansa district came to Jodhpur on Friday, March 24, to arrest the accused.
A Luni SHO Ishwar Chandra Pareek team detained the accused Dhakad Ram Vishnoi and handed over to the Mumbai Police. The accused has also been arrested under the Arms Act earlier. On September 12, 2022, the team of police station Sardarpura arrested Dhakad Ram along with illegal weapons.
Police officials said that Dhakad sent the email impersonating gangster Lawrence Bishnoi's associate Goldy Brar. He mailed the threat letter after gangster Bishnoi in an interview said that his goal was to eliminate Salman Khan. He also added that the matter will conclude after Khan apologises to the Bishnoi community for allegedly killing blackbuck, an endangered species protected under the Wildlife Protection Act.
Salman Khan lends his voice to Kisi Ka Bhai Kisi Ki Jaan song Jee Rahe The Hum, shares teaser amid death threats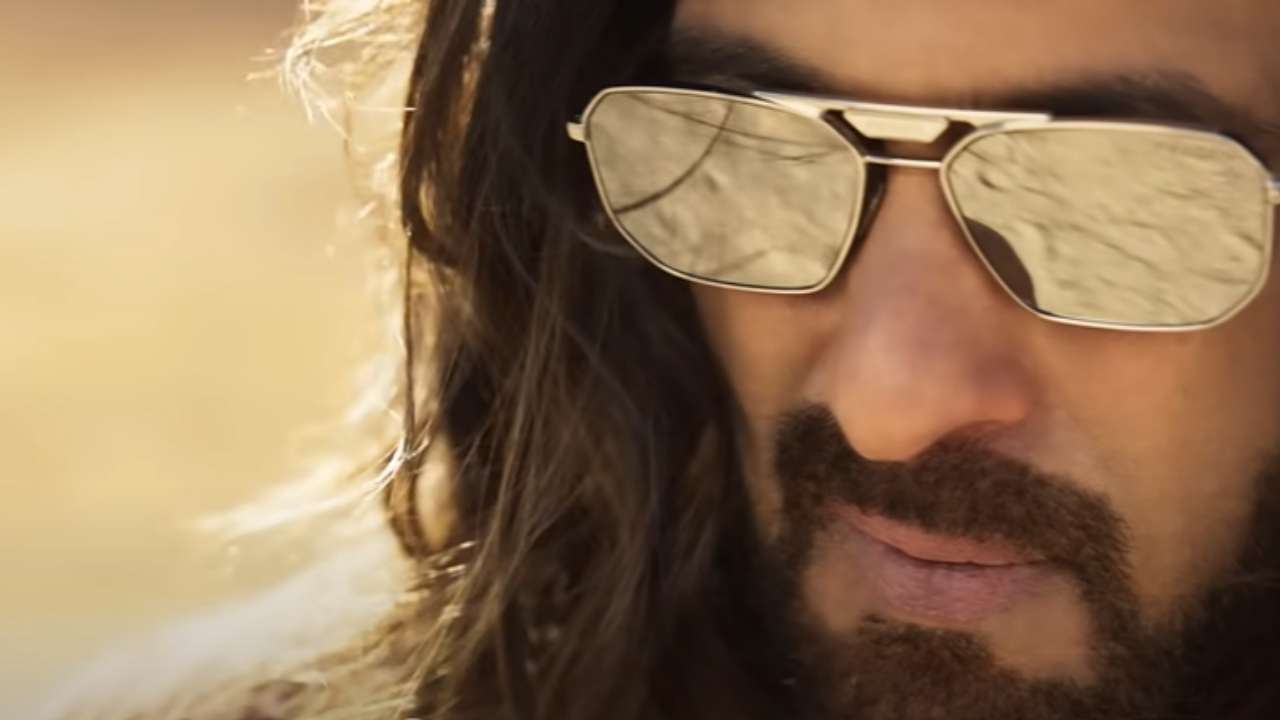 The teaser of Salman Khan's third song from Kisi Ka Bhai Kisi Ki Jaan was officially shared by the makers on Monday. The song, Jee Rahe The Hum (Falling In Love), will be released on March 21.
Salman Khan's fans are in for a treat as the actors has picked up the mic once again for Amaal Malik's composition.
Salman Khan shares teaser of his new song
The 57-year-old actor is seen in a joyous mood with his on screen love interest Pooja Hegde. Raghav Juyal, Jassie Gill and Siddharth Nigam are also seen in the teaser of the song.
Well, it will be interesting to see if visuals and melody of the romantic song impress the audience.
In 2015, Salman Khan sang the Amaal Malik composition, Main Hoon Hero Tera, for his home production Hero. The song was a run away hit back in the day. Salman has reunited with Amaal after eight years.
Before Jee Rahe The Hum, others songs like Naiyo Lagda and Billi Billi were released by the makers earlier.
About Kisi Ka Bhai Kisi Ki Jaan
Meanwhile, the trailer of Kisi Ka Bhai Kisi Ki Jaan was dropped along with Shah Rukh Khan's Pathaan in theatres on January 25. Directed by Farhad Samjhi, the film is touted to be a family entertainer. It also stars Jagapathi Babu, Vijender Singh, Bhumika Chawla, Shehnaaz Gill, Palak Tiwari, Vinali Bhatnagar and Abhimanyu Singh.
The film is all set to release on Eid 2023 and will be a Zee Studios worldwide release.