UK court came down heavily on ex-Mumbai HC judge in Nirav Modi case
Even as the UK's Westminster Magistrates' Court on Thursday cleared the decks for the extradition of fugitive diamantaire Nirav Modi in connection with the Rs 13,500 crore Punjab National Bank (PNB) loan fraud case, District Judge Samuel Goozee came down heavily on former Mumbai High Court Judge Abhay M. Thipsay, saying he "never disclosed" his "party-political affiliation" either in the reports biography, or in relation to his declaration as an expert and disclosure of any potential conflict of interest.
In the 83-page judgement, the Westminster Magistrates' Court Judge said that the extradition request for Nirav Modi is a high-profile case in India and "I have no doubt that Justice Thipsay as a former High Court Judge has overseen many high profile cases in his time".
He noted: "He entered into the arena of giving evidence in these extradition proceedings with his eyes open to the focus and scrutiny the case would inevitably receive in India. It is inevitable he could have foreseen his affiliation to the Congress party may attract interest."
Goozee said that having checked his report dated December 20, 2019 and June 29, 2020, "I note that he has never disclosed his party-political affiliation either in the report's biography or in relation to his declaration as an expert and disclosure of any potential conflict of interests".
"However, Justice Thipsay is a retired High Court Judge in India, giving evidence as an expert in this extradition request on behalf of NDM (Nirav Modi). He is aware of the nature and interest in these proceedings. He would equally be aware of his own political connections to the Congress which it transpires he joined after his retirement," it said.
Goozee went on to say, "Justice Thipsay refused to give live evidence when the extradition hearing resumed. Justice Thipsay is a retired judge, who has aligned himself to a political party on his retirement and received adverse commentary in the media.
"However, he also engaged and courted with the media himself. His additional reports and opinions subsequently submitted by the defence have not been subject to scrutiny. His unwillingness to give further evidence in these proceedings, simply because he did not get the protections which in my view there was no sound basis to grant, meant his opinion went unchallenged by the government of India.
"There has been no ability for the Court to further scrutinise his expert testimony. Overall, these factors have the effect, in my assessment, of nullifying any weight I would have attached to his evidence."
Referring to a press conference by Union Law Minister Ravi Shankar Prasad, Goozee said, "Following giving evidence on May 13, 2020, the Indian Law Minister held a press conference. During the press conference, the Law Minster made reference to Justice Thipsay's evidence in these extradition proceedings. The Minister said 'he is a retired judge from the Mumbai High Court, and around 10 months before his retirement, the Supreme Court transferred him to Allahabad High Court due to administrative reasons… that tells its own story'.
"The Minister also comments that Justice Thipsay's evidence was directed by the opposition party in India, the Congress Party; 'a Congress member, who is a judge, a retired judge, give testimony in [Nirav Modi's] defence, the situation is so suspicious, that based on it we can conclude that the Congress Party is repeatedly trying to save Nirav Modi'. He also comments that Justice Tipsay's evidence was 'legally unsustainable'."
The Judge said, "I was referred to extensive material regarding the media attention to the government's comments about Justice Thipsay's evidence.
"Having considered the transcript of the press conference, it was clear in my view that it was a press conference given purely in a political context, albeit as the Minister of Justice, in the context of the BJP party making political commentary about the Congress party. That in turn, unsurprisingly, garnered significant attention and headlines within the media and in social media platforms.
"It was commentary which Justice Thipsay also was interviewed about himself on television in the period between the first part of these extradition hearing and the resumption of the hearing in September. Unwise political commentary maybe but an equally unwise decision to have engaged with the media himself while these proceeding were sub judice."
In a major setback to Nirav Modi, the UK court on Thursday ordered his extradition in connection with the Rs 13,500 crore PNB loan fraud case, after almost a two-year long legal battle.
Accepting the prima facie evidence against Nirav Modi, Goozee said: "I am satisfied that Nirav Modi's extradition to India is in compliance per human rights."
The District Judge also said that Nirav Modi had the right to appeal the order. "There is no evidence that if extradited, Nirav Modi will not get justice," the judge said.
Nirav Modi was arrested on an extradition warrant on March 19, 2019 on charges of money laundering, conspiring to destroy evidence and intimidating witnesses.
Nirav Modi is facing probe by the Central Bureau of Investigation (CBI) for a large-scale fraud upon PNB through fraudulently obtaining LoUs or loan agreements. He is also being probed by the Enforcement Directorate (ED) in a case relating to the laundering of the proceeds of that fraud.
Meanwhile, he also faces two additional charges of "causing disappearance of evidence" and "intimidating witnesses" or "criminal intimidation to cause death", which were added on to the CBI case.
Kerala HC allows to re-examine new witnesses in actress abduction case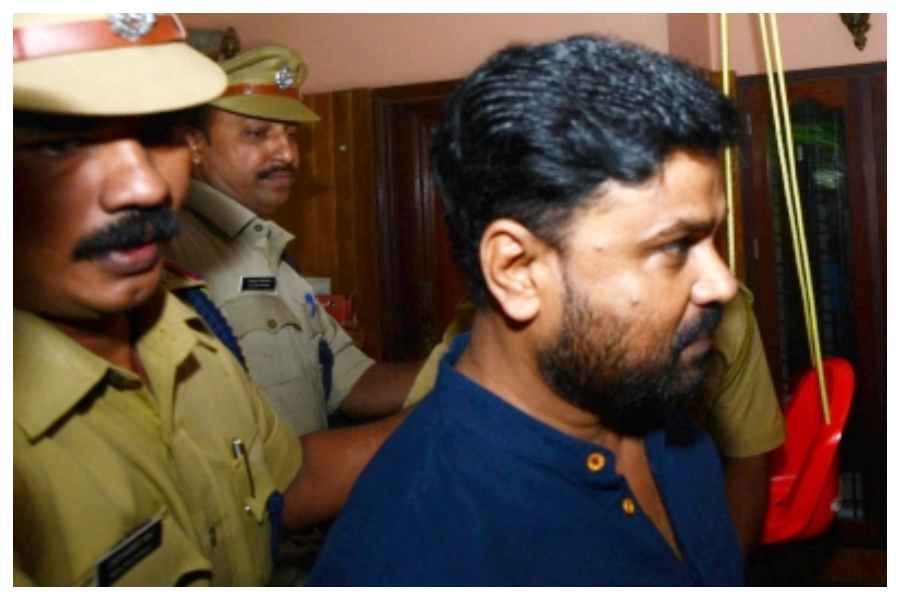 In a further setback to actor Dileep, an accused on bail in the actress abduction case, the Kerala High Court on Monday allowed to re-examine three and summon 5 new witnesses in the ongoing trial.
The plea to this effect was filed by the state against the trial court's order rejecting its request to re-examine witnesses after film director Balachandra Kumar made fresh statements related to the case, early this month.
The court on Monday asked to see that the entire exercise of adducing additional evidence be concluded in 10 days.
Besides, it also directed the Director General of Prosecution to see that a new Special Public Prosecutor is deputed or some other alternative arrangement is made to conduct the case on behalf of prosecution and ensure that the examination of the witnesses and production of the documents is done within a period of 10 days.
Incidentally, the trial in the case suffered a jolt when the special public prosecutor relinquished his post and this was the second time that such a thing has happened and now with a fresh order, a new counsel is expected to take over.
Things when it appeared to go smoothly for Dileep in the trial, turned topsy turvy when Kumar made an appearance and spilled the beans when he said that Dileep soon after being released on bail saw the visuals which showed the beleaguered actress who was kidnapped being physically attacked by her tormentors, while she was abducted.
Until this time it was only the trial court which had seen this and by now Kumar who made this and more disclosures has testified before the police and also a magistrate.
And based on these disclosures, the police probe team registered a fresh case and Dileep sensing that he might be arrested sought anticipatory bail, which will be heard on Tuesday and the state informed the court last week, that until this is heard, they will not arrest the actor.
Dileep was arrested in 2017 and lodged in prison in a case related to a gang sexually assaulting a frontline heroine of South Indian movies and filming the scenes.
After two months in jail, he was released on bail.
3 killed as truck hits bike in Patna
Three persons, including a woman, died after a speeding truck hit a bike in Patna on Monday morning.

The deceased were identified as Rita Devi (55), Pankaj Raut (25) and Sudama Raut (15). All of them were returning on the bike from Gaurichak to their native place in Fatuha. The victims had gone to Gaurichak on Sunday evening to fix the marriage of Rita's son.

The accident took place due to low visibility in the Aman Bigha village under Shahjahanpur located on state highway 78. The impact of the accident was such that the bike tossed in the air and fell around 30 meters away from the spot.

"We have sent the dead bodies for the postmortem in Nalanda Medical College and Hospital. The errant driver managed to escape from the spot. We are making efforts to arrest the accused," said an official of the Shahjahanpur police station.

Following the incident, local villagers blocked the road for two hours, which led to huge traffic snarls on state highway 78.


Depressed IIT Bombay student from MP jumps to death from hostel
A postgraduate student of IIT Bombay in Powai jumped off the 7th floor terrace of his hostel and ended his life, officials said here on Monday.

The victim, identified as Darshan Malviya from Madhya Pradesh was said to be battling depression for long and was under treatment.

In a purported suicide message penned on a board in his fourth-floor hostel room, he said nobody should be blamed for his act before jumping off the terrace around 4.30 a.m.

A security personnel on duty heard the loud thud and ran to investigate and found Malviya lying there in a pool of blood, and alerted the concerned hostel authorities and co-students.

They immediately rushed him to the government-run Rajawadi Hospital where he was pronounced dead and informed the Powai Police who lodged an accidental death report.

As per preliminary investigations, Malviya was suffering from depression prior to getting admission in IIT-B in mid-2021 and had been under treatment from inhouse and external experts and doctors.