Tweet helps DCW rescue Jharkhand minor girl in Delhi
The Delhi Commission for Women (DCW) has rescued a 16-year-old girl from Channa Market in New Delhi's Karol Bagh area. The girl hails from Gumla district in Palkot block of Jharkhand.
The DCW took cognizance of a tweet and rescued her from a house in Channa Market on Thursday. This tweet was traced to a Twitter account in Jharkhand, tagging the Jharkhand and the Delhi Police.
The girl said: "She was sent to Delhi from her village on the pretext of getting work there". A fake Aadhaar card was made for her and she was tutored that if anyone asked her age, she should say it was 18 years."
The victim had been working at a house in Karol Bagh for the last four months and earlier she worked in another house for four months. The girl said that she wanted to return to her native place.
After rescuing the girl, the DCW team placed her in a shelter home following her appearance before the Child Welfare Committee. The DCW has also taken cognisance of how a fake Aadhaar card was made for the girl.
Swati Maliwal, DCW Chairperson, said, "Children from Jharkhand, Odisha and other states are brought to Delhi on a large scale by several job recruitment agencies. Girls from different states are brought to Delhi by luring them with good salaries and are kept in bad conditions without remuneration or meagre salaries and made to work in households."
Maharashtra double tragedy: Man shoots girlfriend on road, gets killed by vehicle while fleeing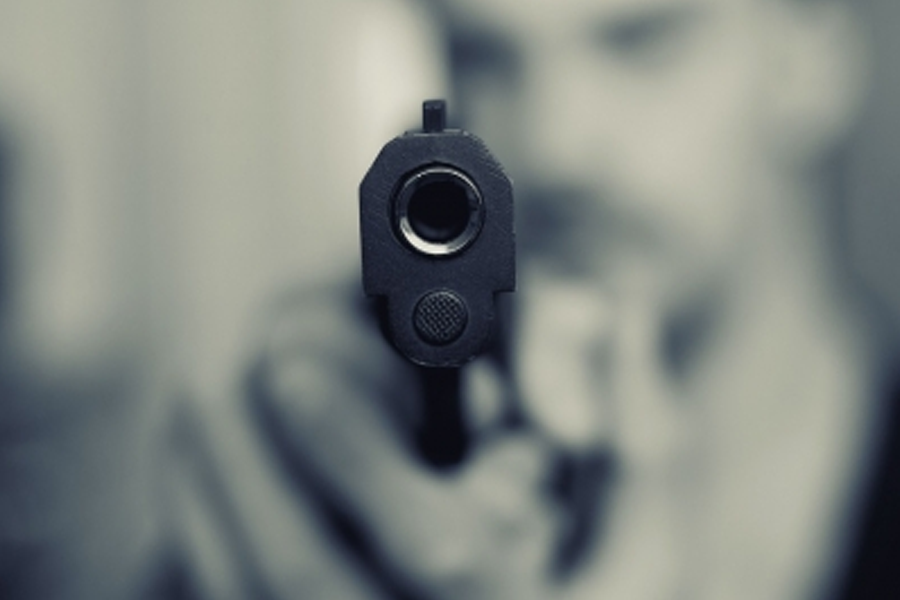 In a shocking double tragedy, a young woman was shot dead by her boyfriend in Boisar town, and as he was attempting to flee the spot, was knocked by a military truck and died later, police said here on Thursday.
The incident occurred on Wednesday afternoon when Neha Mahato, 21, and her boyfriend Krishna Yadav, 25, had a heated argument on the road near a private hospital in Saravali.
Suddenly, Yadav whipped out a revolver and shot Neha in the head from point blank range, killing her instantly.
As the shocked locals rushed there, Yadav panicked and fled the spot but barely a couple of hundred metres away was knocked down and crushed under the wheels of the military vehicle.
He was rushed to a local hospital by the Boisar Police, where he was pronounced dead.
The Boisar Police have recovered the weapon from Yadav and have sent it for a forensic analysis, and his autopsy report is awaited to ascertain if it was an accident or suicide.
As per police preliminary probe, Yadav and Neha had been going steady for a year but he was not willing to marry her.
Neha's family had given an ultimatum for marriage failing which they would fix her alliance elsewhere.
Lingayat mutt sex scandal: Accused seer denied bail, custody extended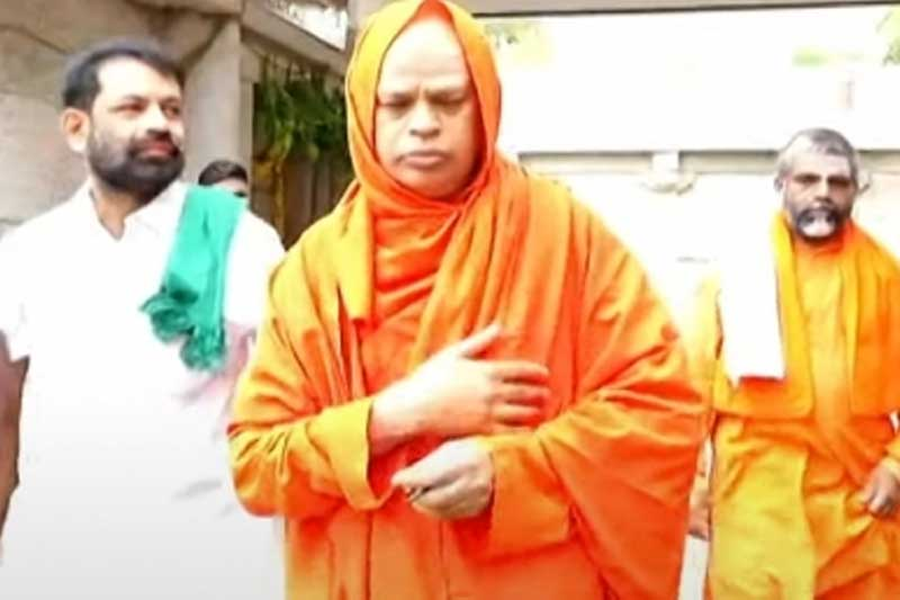 Denying bail to rape accused Lingayat seer of the Chitradurga Murugha Mutt, a court in Karnataka's Chitradurga district extended the Shivamurthy Murugha Sharanaru's judicial custody till October 10.
Second Additional Sessions Judge B.K. Komala has also extended the judicial custody of accused number two, hostel warden Rashmi, till October 10.
As the accused seer's judicial custody ended on October 10, he was presented before the court and after its order, he was taken to the Central Jail in the district.
The court had earlier rejected his plea to consider bail on medical grounds and also denied him special permission to have food from the Mutt and conduct worship during the imprisonment.
Meanwhile, Veerashaiva-Lingayat leaders have called a meeting on September 29 to discuss on the accused seer's decision not to step down as the head of the Chitradurga mutt in spite of the serious allegations under the Protection of Children from Sexual Offences (POCSO) Act and the Scheduled Caste and Scheduled Tribes (Prevention of Atrocities) Act.
The mutt, one of the richest among the Lingayat mutts, has 3,000 branches all across the country and runs more than 150 premier education institutions.
The letter circulated among leaders of the community states that as the accused seer is not coming forward to step down, it would affect the heritage and prestige of the mutt, sources said.
Actresses Nikki Tamboli, Sofia Singh taken to Tihar Jail to recreate meetings with Sukesh
Two actresses — Nikki Tamboli and Sofia Singh — were taken inside the Tihar Jail to "recreate" their alleged meeting with conmon Sukesh Chandrashekhar, a senior Delhi Police official said Tuesday.
"It was part of the ongoing probe into the Rs 200 crore extortion case related to Sukesh Chandrashekhar," the official said.
Chandrashekhar, presently lodged in Jail No. 3 of the Tihar Jail, was arrested last year for allegedly cheating and extorting money from some high-profile people, which includes former Fortis Healthcare promoter Shivinder Mohan Singh's wife Aditi Singh. Many women Bollywood actors and models have been questioned by the Enforcement Directorate for their alleged links to Chandrashekhar.
In April 2021, he was arrested in another money laundering case linked to the 2017 Election Commission bribery case, which allegedly involved a former AIADMK leader and others.
Notably, the Enforcement Directorate, recently in an application in Supreme Court, had mentioned that accused Sukesh has repeatedly committed offences, including that of money laundering during his incarceration in jail by subverting the legal system and prison rules with the help of his knowledge of technology and his "ability to con people".
According to the sources, 'Big Boss' fame Nikki Tamboli, 'Bade Acche Lagte Hai' fame Chahat Khanna, Sophia Singh, and Arusha Patil met Chandrashekhar in the jail premises and he introduced himself as a producer of the southern film industry.
A source said that Chandrashekhar's aide Pinky Irani, who was arrested later, had facilitated their meetings with Chandrashekhar. All these four actresses were given expensive gifts of renowned brands such as Gucci, Versace, and Louis Vuitton.
Chandrashekhar also transferred some Rs 5.20 lakh into the account of Patil, who has admitted to have met him but not in the jail. When Irani introduced Khanna to Chandrashekhar, the actress was allegedly given Rs 2 lakh and a blue-coloured Versace watch.
Chandrashekhar allegedly deposited Rs 2 lakh into the account of Singh and later gifted her an LV bag. She was, later on, given Rs 1.5 lakh more.
Irani got an amount of Rs 10 lakh from Chandrashekhar for introducing him to Tamboli, and she gave Rs 1.5 lakh to Tamboli. Later on, Chandrashekhar gave her a Gucci bag and Rs 2 lakh on their first meeting.