Tokyo Olympics to be 1st-ever 'gender-balanced' Games: IOC
The Tokyo Olympics, which will be held from July 23 to August 8 this year, will be the first "gender-balanced" Games in Olympic history, the International Olympic Committee (IOC) said on Monday.
"Almost 49 per cent of the athletes participating will be women, according to the IOC quota allocation. These will be the first gender-balanced Games in history. There will be a ground-breaking competition schedule, ensuring equal visibility between women's and men's events and featuring nine more mixed events than at Rio 2016, raising the overall number to 18," said the IOC.
The IOC said that the 206 competing nations should have at least one female and one male athlete in their respective teams. "All 206 NOCs (National Olympic Committees) and the IOC Refugee Olympic Team will be encouraged to have their flag carried by one female and one male athlete at the Opening Ceremony," said the IOC.
Originally scheduled to be held from July 24 to August 8, 2020, the Tokyo Olympics was postponed in March last year due to the Covid-19 pandemic.
Additionally, at least 40.5 per cent of the athletes competing in the Tokyo Paralympics, which will be held from August 24 to September 5 this year, will be women. "At the Opening Ceremony, all the competing National Paralympic Committees will also be encouraged to have their flag carried by one female and one male athlete," said the IOC.
Following the appointment of its new president, Hashimoto Seiko, the Tokyo 2020 Organising Committee has increased the size of its executive board, bringing the percentage of women to 42 per cent.
"The IOC is committed to gender equality in all areas, from the athletes competing on and off the field of play to leadership roles in sports organisations," said IOC President Thomas Bach.
Hayley Matthews to lead West Indies women in white-ball series against New Zealand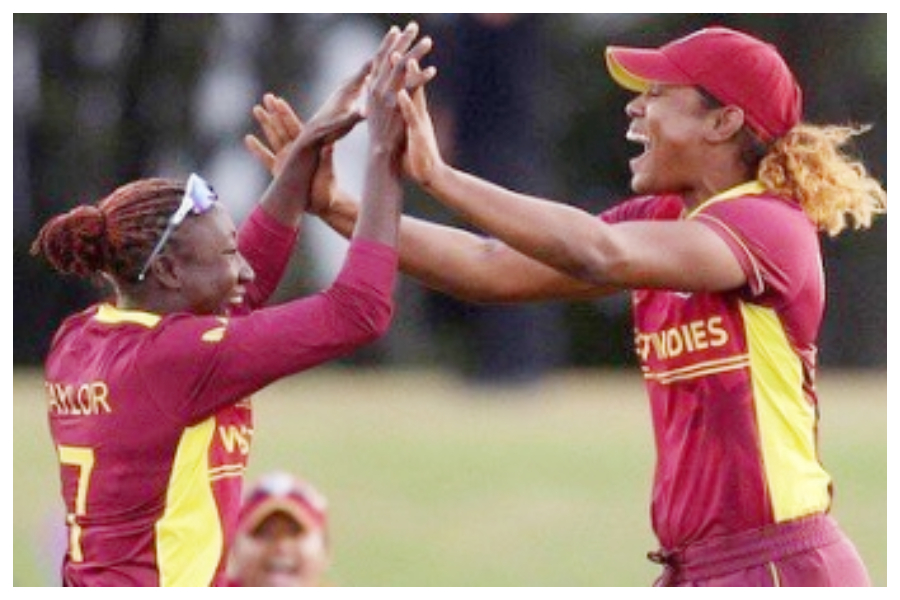 Newly-appointed captain Hayley Matthews will lead the West Indies side to take on New Zealand Women in three ODIs from September 16-22 at the Sir Vivian Richards Stadium here.
The side sees the return of the experienced wicketkeeper-batter Natasha McLean. The squad was selected based on the performances in the recently concluded 6ixty and the Women's Caribbean Premier League (WCPL) tournaments.
The 17-member provisional squad will be pruned down to 13 a day before the start of the series.
The five T20 Internationals are scheduled for September 25 to October 6.
For the ODI series, West Indies will be looking to build on the progress after reaching the semifinals of the ICC Women's Cricket World Cup in New Zealand earlier this year. The team will then look to the five T20I matches as part of their preparations for the 2023 ICC Women's T20 World Cup in South Africa in January.
Mandy Mangru and Kaysia Schultz have also joined the players in Antigua for a 10-day training camp led by head coach Courtney Walsh.
"The New Zealand series is very important on the women's cricket landscape not only because it starts a new cycle, but also because it is part of the preparation leading towards the T20 World Cup in South Africa," CWI's lead selector for women's cricket, Ann Browne-John, said.
"With a few senior players unavailable at this time, for different reasons, like the experienced Anisa Mohammed, Kycia Knight and recently retired Deandra Dottin, the selectors were still able to get a blend of senior and developing players including Under-19 player Jannillea Glasgow and returning players Natasha McLean and Sheneta Grimmond. Ultimately, we believe that captain Hayley Matthews, in her first series, will have a promising squad of players to start building with," added Browne-John
Full squad: Hayley Matthews (C), Aaliyah Alleyne, Shemaine Campbelle, Shamilia Connell, Afy Fletcher, Cherry Ann Fraser, Shabika Gajnabi, Jannillea Glasgow, Sheneta Grimmond, Chinelle Henry, Kyshona Knight, Natasha McLean, Chedean Nation, Karishma Ramharack, Shakera Selman, Stafanie Taylor, Rashada Williams.
Schedule: ODI Series – September 16, 18 and 22. T20I Series – September 25, 28, Oct 1, 4 and 6.
India drawn in an interesting pool for 2023 Hockey World Cup, feels Sreejesh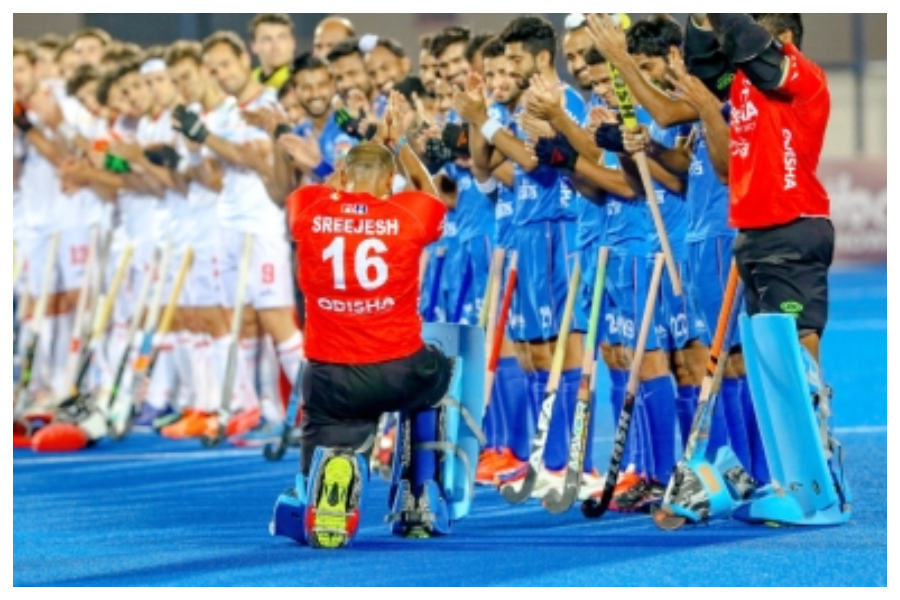 Veteran India hockey goalkeeper PR Sreejesh feels his side has been drawn in an "interesting pool" for the FIH Odisha World Cup 2023 Bhubaneswar-Rourkela, scheduled to be played from January 13-29, with the likes of England and Wales adding to the excitement.
The Indian team has been drawn in Pool D with England, Spain and Wales in the showpiece event.
"It is an interesting pool. England, Spain and Wales all three are really good teams. Having played England and Wales at the Birmingham 2022 Commonwealth Games recently, I feel it will be a tough competition. But, we don't need to think about it right now. At present, it's all about us. We are going step-by-step and working on our game at the national camp. We are very excited and looking forward to playing the World Cup at home for the second consecutive time," said 34-year-old Sreejesh, who played a big role in India returning from the 2020 Tokyo Olympics with a bronze medal after four decades.
About the team's prospects in the Pro League 2022-23 matches, Sreejesh said the matches in Odisha will be like a mock test for the 2023 World Cup.
"The Pro League is the best platform for us because we get to play against some of the top teams. The upcoming matches at home will be like a mock test for us, it will help us for the real challenge which we will face in January 2023. It will also help us in providing young players the experience of playing high-level hockey. So, it's a great opportunity for us as it will sort of help us set the tempo for the World Cup," said Sreejesh a veteran of 266 international matches.
Sreejesh, who has been nominated for the FIH Men's Goalkeeper of the Year Award 2021-22, credited team effort for his nomination for the award which he won last year.
"It is an honour for me to be nominated for the FIH Goalkeeper of the Year award category. Even though I have been nominated as an individual, it wouldn't have been possible without my teammates, who have been giving their best each and every day for the team. I am privileged to have such amazing teammates and coaching staff which has helped me bring out the best of my game and helped me to take it to another level."
The experienced goalkeeper added, "Every time I get nominated for the awards, I feel I am raising the bar for myself and for the youngsters who aspire to become goalkeepers. If you want to reach this level, you have to keep working hard and strive to be better every day."
Apart from Sreejesh, Harmanpreet Singh (FIH Player of the Year Men), Savita (FIH Goalkeeper of the Year Women), Sanjay (FIH Rising Star of the Year Men), Mumtaz Khan (FIH Rising Star of the Year Women), Graham Reid (FIH Men's Team Coach of the Year Men) and Janneke Schopman (FIH Women's Team Coach of the Year Women) have also been nominated for FIH Hockey Star Awards 2021-22.
Indian cricketer Veda Krishnamurthy to get engaged, proposal photos go viral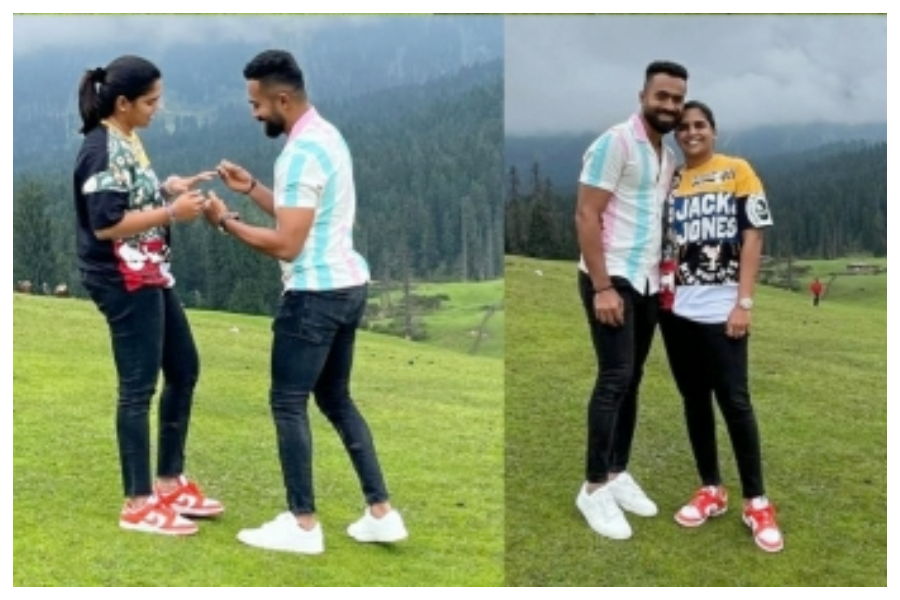 Indian women's cricket team batter Veda Krishnamurthy is set to enter a new phase of life. Her family sources confirmed that her engagement ceremony will be held in Bengaluru on September 18.
Veda Krishnamurthy will get engaged to upcoming cricketer Arjun Hoysala. Both Arjun and Veda have shared the photos of their special moments on social media and the images have gone viral.
Veda Krishnamurthy has been going through a rough patch after losing her mother and sister to Covid-19. She is presently not in the Indian team and working her ways to get back into the side.
The photo of Arjun kneeling before Veda Krishnamurthy and proposing to her has gone viral. Arjun has captioned the photo "And she said 'yes'". The couple has also shared photos of them at a picturesque location in Karnataka.
Arjun, a left-handed batter, has played for Karnataka in Ranji Trophy. He had also played for various franchises in the Karnataka Premier League.
Veda Krishnamurthy, an all-rounder who is a member of the Karnataka women's cricket team, has played 48 ODIs and 76 T20Is. She was part of the Indian team in the ODI World Cup in 2017 and the T20 World Cup in 2020.