They have to keep improving and getting better: Rahul Dravid
Indian head coach Rahul Dravid has said that he was not disappointed by the performance of the young batsmen in the T20I series against Sri Lanka. He believed that the youngsters have to keep getting better in future.
In Thursday's decider at the R Premadasa Stadium, India managed to get just 81 in the first innings. Sri Lanka chased 82 with seven wickets in hand.
"I'm not disappointed. They are young batters; they have to keep improving and getting better. The Sri Lankan team's bowling attack is their international bowling attack. They're missing a few batsmen because of various reasons, but this is a top-quality attack. So, it's a great opportunity to reflect on these performances, reflect on these conditions, and maybe come up with some slightly better strategies," said Dravid in the post-match press conference.
Apart from skipper Shikhar Dhawan, India had just four batsmen for the last two T20Is in Ruturaj Gaikwad, Devdutt Padikkal, Sanju Samson and Nitish Rana. Among the four, Samson had the most experience with just seven T20Is.
"Let's be fair, you don't get these sorts of conditions very often in T20 cricket. But when you do, I think you need to have a response. You need to be able to play slightly better. They're all youngsters, we just need to have patience with them, give them more opportunities so that they can develop and grow," felt Dravid.
He added, "This was a really young team. All of us have had our struggles playing quality bowling, whether it's spin or pace. Early on in our careers, we've all had those struggles and we've all had to fight our way through that. None of us have been perfect when we started, whether it's my generation or any generation for that matter. It needs experience."
He also pointed out the conditions which are different for the youngsters than him in the playing years, saying that there is a lot to learn about playing on challenging pitches.
"Maybe the one thing that's slightly different is that when I was starting or was growing up, the pitches in domestic cricket tended to turn a little bit more and spun a bit more. To be honest, some of them were under-prepared. But I don't think the talent is missing, either in spin bowling or in the batting. We just need a little bit more experience in being able to figure out a few more different kinds of shots when we're challenged with these kinds of pitches. We just need to figure out a couple of more options. It was tough batting for them (Sri Lankans) as well."
Dissecting the reasons behind where India lost the ODI series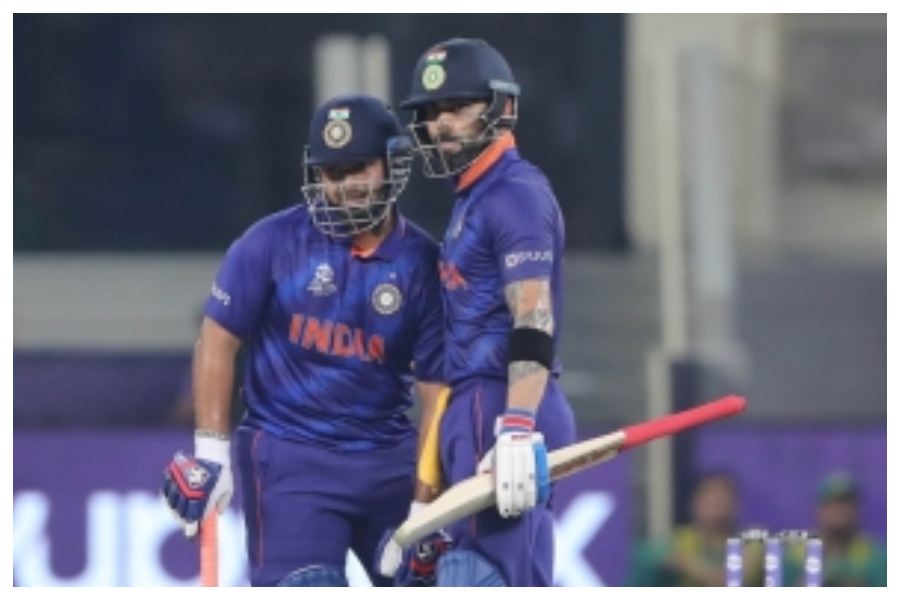 India had started their tour of South Africa on a bright note, winning the Centurion Test by 113 runs. But after that, South Africa came back to win the next two Tests and take the series 2-1. One expected that with the ODI series, there will be a change in results.

But the same script followed as India were blanked 3-0 by South Africa in the ODIs. Playing ODIs for the first time after July 2021 (for first-choice players, after March 2021), India were rusty and looked out of sorts in the 50-over matches. We dissect the reasons behind India's 3-0 loss in the ODIs against South Africa:

Batting returns not up to the mark

A quick glance at the batting cards of both teams will show the difference between South Africa and India. Three of the four highest run-scorers in the series were all from the hosts. Quinton de Kock topped the chart with 229 runs at an average of 76.33 and strike rate of 96.62 with a hundred and a fifty, Rassie van der Dussen at number two with 218 runs with a whopping average of 218.00 (was unbeaten twice in the series) and strike rate of 112.95 with a hundred and fifty as well.

Skipper Temba Bavuma made 153 runs at an average of 51 and strike rate of 80.10, including a century in the first match.

For India, Shikhar Dhawan was their top run-getter in the series, sandwiched between van der Dussen and Bavuma, making 169 runs at an average of 56.33 and strike rate of 86.66, with just two fifties.

India's batters failed to aggregate 200 runs in the series. Moreover, no Indian batter got to the three-figure mark. While Dhawan and Kohli gave starts but were unable to make it big, the middle-order failed to stand up to the occasion and India's batting lost the plot from there.

With the ODI series against West Indies at home in February, India will be hoping to fix the glitches in batting.

Middle overs muddle

It is no denying that India has a middle overs problem in batting, which was clearly illustrated in the ODIs against South Africa. In the first ODI, compared to South Africa's 171/2 in that stage, India were 148/6, unable to stop the wickets from falling and thus weren't able to make as many runs as they would have liked.

The script repeated when India batted first in the second ODI, making 160/5 in the middle overs phase. Then the script again repeated itself when chasing 288 on Sunday, India could muster 160/5 in the middle overs. Also, in terms of partnership, South Africa had at least a three-figure stand in every match of the series, something India did only once (in the second ODI).
Spinners outplayed
Much was expected of Ravichandran Ashwin's off-spin and Yuzvendra Chahal's leg-spin against South Africa. But they couldn't put up a good show as South Africa's spinners outplayed them. In a complete reversal of 2018, where Chahal and Kuldeep Yadav bamboozled the South Africa batters, here the Proteas' spinners were getting the better of India's batters.
Overall, the troika of Tabraiz Shamsi, Keshav Maharaj and Aiden Markram took nine wickets in 65 overs while conceding 218 runs. On the other hand, combining Ashwin, Chahal, Jayant Yadav and Shreyas Iyer's numbers, India had just three wickets from spin in 32.1 overs while conceding 343 runs. In terms of pace, South Africa took 15 wickets while their Indian counterparts could get ten wickets. Clearly, the spin attack didn't do wonders for India.


PKL 8: Patna Pirates beat Puneri Paltan 38-26
Raider Sachin scored 10 points as three-time champions Patna Pirates defeated Puneri Paltan 38-26 in Match 17 of Pro Kabaddi League (PKL) Season 8 at The Sheraton Grand, Whitefield, on Tuesday. Sachin scored a Super 10 (10 points) and was ably supported by Patna's defensive trio of Sunil (4 points), Mohammadreza Chiyaneh (3 points), and Sajin C (3 points). The lack of a quality raider despite promising performances from youngsters will be a cause of concern for the Puneri Paltan who succumbed to their second loss in three matches.

All eyes were once again on Pune's Rahul Chaudhari but the showman, despite starting the match, was substituted for young Mohit Goyat by coach Anup Kumar in the first half. The trio of raiders including Aslam Inamdar and Pankaj Mohite caused problems for the Patna defence while at the other end Prashant Kumar Rai and Sachin were equally effective.

Patna were facing the risk of an all-out with six minutes left to half-time, but their defender Sajin C completed a Super Tackle to turn the momentum. The three-time champions got lucky later when Monu Goyat entered the lobby without contact, in a do-or-die raid only to be followed by three Pune defenders who had been deceived by his actions. The first half ended 14-14 with Pune having just two men on the mat.

Pune coach Anup Kumar clearly expected from his set of raiders and brought in Shubham Shelke for Pankaj Mohite in the second half. But Patna kept fighting back, thanks to the largely confident tackles from the likes of Mohammadreza Chiyaneh and Sajin. With 10 minutes remaining, Patna had a four-point lead and that was extended a' Pune's plan to play on the Do-or-Die raid backfired. Sachin scored two points in the crucial raid for Patna to inspire another ALL OUT in the 13th minute and open a 10-point lead.

Patna maintained the momentum and though Sunil and Vishal Bharadwaj picked up yellow cards in the final minutes as the match became intense the three-time champions ensured there was no late comeback by Pune and clinched an important win.


PKL 8: Bengal Warriors beat Gujarat Giants
Bengal Warriors defeated Gujarat Giants 31-28 on Day 3 of the Pro Kabaddi League Season 8 held at The Sheraton Grand, Whitefield, here on Friday. This was Bengal Warriors' second win in as many matches while Gujarat Gaints have one win and one loss. The Warriors have 10 points the same as Dabang Delhi but are placed second on a lower points-difference while Gujarat have six points.
Bengal Warriors started well and established a slender lead (16-11) against Gujarat Giants at half-time. They maintained their advantage despite the valiant efforts of the Gujarat Giants, managed to register a narrow victory.
Maninder Singh was the top scorer for Bengal Warriors with eight points while Esmaeil Nabibakhsh contributed four points.
Bengal Warriors won 18 raid points as against 19 by Gujarat Giants. But it was in defence that they scored, claiming 10 points as against eight by their rivals. They bagged two all-outs as against none by the Giants.
Rakesh Narwal was the top scorer for Gujarat Giants with 12 points while Rakesh Sungroya contributed four points.