Telugu actor Anand Deverakonda talks about comparisons with brother Vijay Deverakonda
Telugu actor Anand Deverakonda has opened up on comparisons drawn between him and his superstar brother Vijay Deverakonda, saying it sometimes bothers him a little but does not hurt or affect him.
"The comparisons will always be there because we are brothers and we are very close in age. We are only two-and-a-half years apart. I saw my brother more than my parents because we grew up in the same boarding school. So, the similarities will be there because our thought processes are similar," Anand told IANS.
Anand's new film "Middle Class Melodies" recently dropped digitally, and he says his choices as an actor are different from his brother's.
"The kind of cinema we are doing are very different. He is now in the big league. He is doing 'space' cinema. He has audiences that are waiting to see him sometimes more than the film. For me, it is completely about storytelling, not to say that Vijay is not doing great cinema. He is going to shock everyone with what comes next with his unique kind of cinema," Anand said.
"The comparisons, I will be honest, sometimes do bother me a little, but not much. It doesn't hurt me or affects me," he added.
Anand says he is okay with it as it comes with his job.
"The scrutiny is a little more than on other actors. It takes 10 to 15 minutes from them to switch off from the fact that I am Vijay's brother and then start seeing the character. So, the scrutiny is unfortunate but it is a given that it comes with my job. It is okay," he summed up.
The Telugu comedy drama, "Middle Class Melodies" is directed by Vinod Ananthoju and also stars Varsha Bollamma. The film released on Amazon Prime Videos.
Ram Charan's new poster from 'RRR' is all muscle and action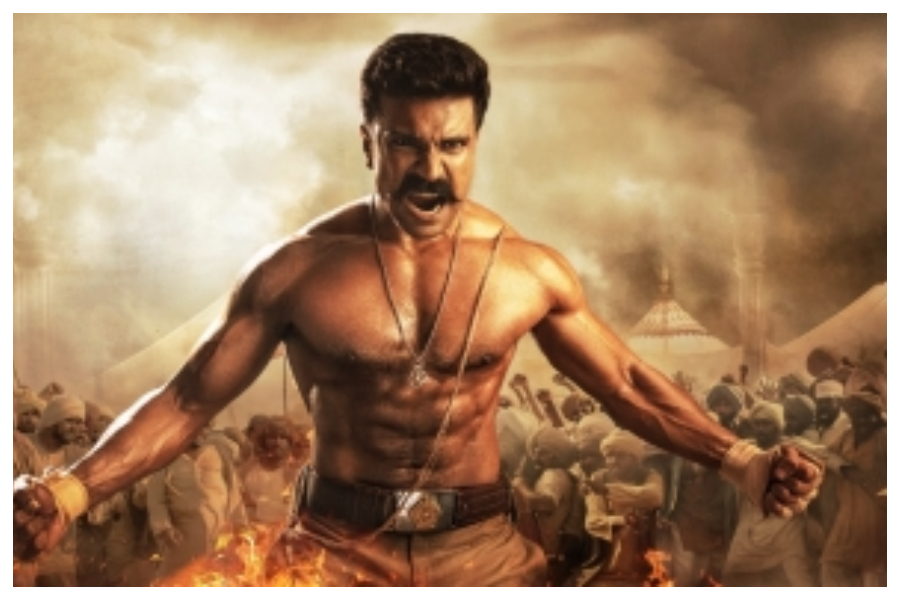 After launching the new action-packed poster of Jr NTR on Monday, the makers of 'RRR' revealed yet another impressive poster of Ram Charan.
The brand new posters unveiled by the makers are being lauded by fans, as they amplify the existing hype around the pan-India project.
Ram Charan, who plays Alluri Sitarama Raju in S.S. Rajamouli's directorial 'RRR', is seen in one of the fiercest avatars in the poster released by the team. Showcasing his ripped physique and six-pack abs, the makers hint at the kind of role Ram Charan is portraying in the movie.
The two posters, which were launched on the same day, have set the action tone for the film through the characters portrayed by Ram Charan and Jr NTR.
The makers, who are leaving no stone unturned to promote this pan-Indian movie, have succeeded in creating anticipation further for the audience wanting more.
'RRR' is a fictional story about two Indian revolutionaries, Alluri Sitarama Raju and Komaram Bheem, who fought against the British Raj and Nizam of Hyderabad.
Though the duo do not belong to the same time period, Rajamouli has conveyed that he tried to take the cinematic liberty to create a beautiful, soul-stirring story around the two.
Alia Bhatt, Ajay Devgn, Shriya Saran, and others appear in important roles in 'RRR'. The movie is all set to hit the screens across the world, on January 7.
Pooja Hegde says she is a proud Karnataka girl, wins hearts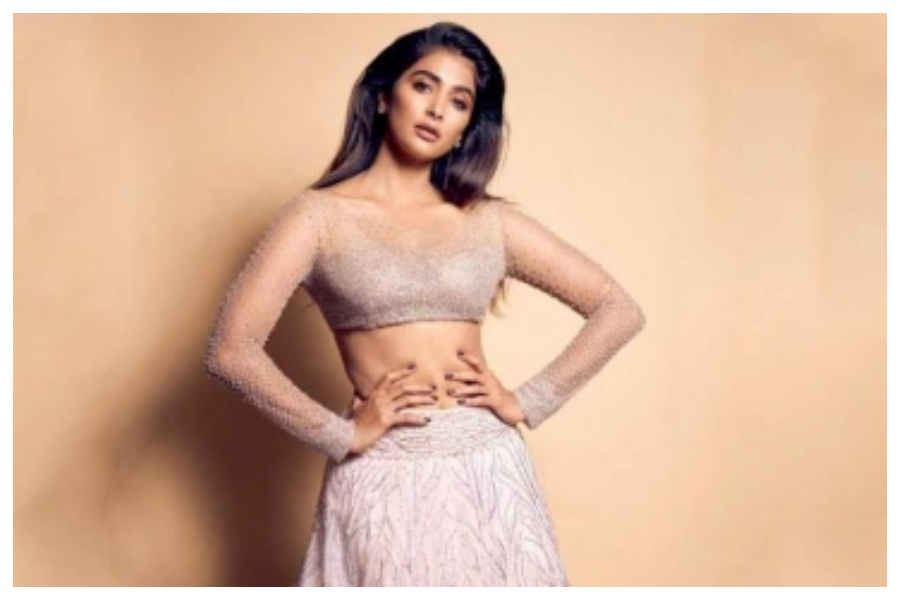 Kannada cinema lovers on social media are celebrating after their favourite popular actress Pooja Hegde, who made it big in the Telugu and Tamil film industries. stated that she is proud about her roots.
Pooja Hegde was in Bengaluru to launch an awards event, when she said that she loved the fact that she hailed from Karnataka and the coastal town of Mangaluru in Dakshina Kannada district.
Pooja maintained that she grew up in Mumbai, yet she always insisted that she was from Karnataka, born and brought up in Mumbai. She said she was very happy to have come from a state that has produced great talent for Indian cinema.
Pooja, who made her acting debut in 2016 in the Hrithik Roshan-starrer 'Mohenjo Daro', added that whenever Karnataka is mentioned, people ask her if there is something in the water that produces so many beautiful actresses and good-looking women.
A much sought-after actress in Tollywood today, Pooja said she was ready to act in a Kannada movie if she's approached with a good script. That was music to the ears of her fans in her original home state.
Release of Prabhu Deva-starrer 'Thael' gets postponed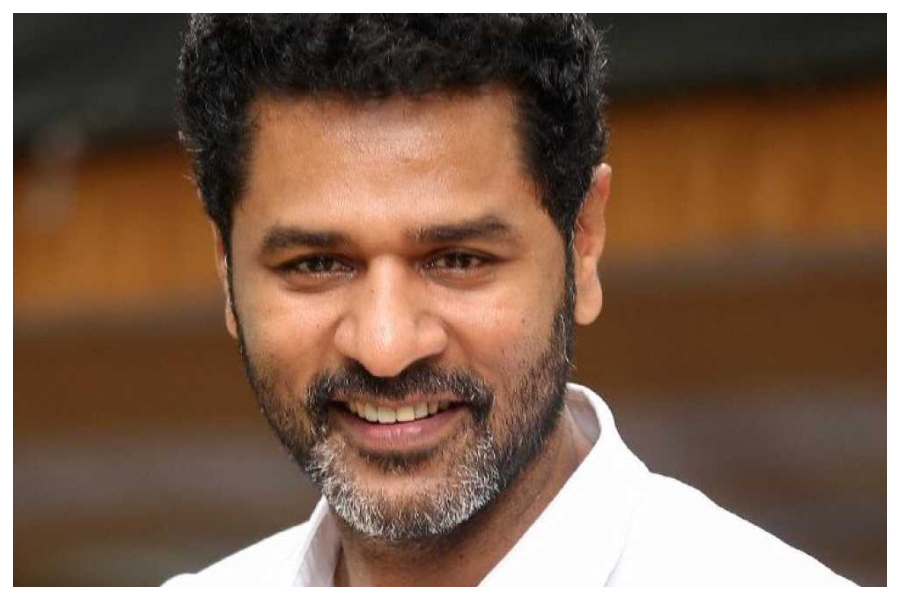 The release of director Harikumar's 'Thael', featuring actors Prabhu Deva and Samyuktha Hegde in the lead, has been postponed, its makers announced late on Monday.
Studio Green Productions, the production house that has produced the action thriller, said in a statement that the release of Thael had been postponed because of "unforeseen situations".
A new release date will be announced soon, they said, adding: "We will meet you soon with the film."
'Thael', which means 'scorpion' in Tamil, was originally scheduled to hit screens on December 10. The film has music by C. Sathya and cinematography by Vignesh Vasu. It has been edited by National Award winner K.L. Praveen.
Interestingly, Prabhu Deva, who is known for his dancing skills, does not have a single dance number in this film.