Suspected ultras kill two persons, injure one in Assam village
Corpse.
Two persons, including a woman, were gunned down and one villager shot and injured when suspected militants opened indiscriminate fire in a village in Karbi Anglong district of Assam that borders Nagaland, police said on Thursday.
Police said that the armed men attacked Kharnaidisha village on Wednesday night and started firing, killing Amit Nunisa, 42, and Alota Maibongsa, 60, on the spot. Ashit Phonglosa, 25, sustained a bullet injury and was shifted to a hospital.
Nunisa had surrendered to authorities along with several other Dima Halim Daogah extremists in 2003 after an agreement with the government.
"We were asleep but woke up when we suddenly heard the sound of firing. When the villagers came out from their homes, they saw the gunmen leaving the village after killing two persons and injuring another," a villager told the police.
A huge contingent of security forces led by Karbi Anglong District Superintendent of Police Debajit Deori rushed to the spot and launched a combing operation.
Underground outfit Dimasa National Liberation Army, formed in 2019, was suspected to be behind the crime. Both the victims have participated in local 'Bisudima festival' in Karbi Anglong district in the past few days.
Maharashtra Govt suspends ex-Mumbai police chief Param Bir Singh
In a significant decision, the Maharashtra government has suspended former Mumbai Police Commissioner and current Commandant-General, State Home Guards, Param Bir Singh, it was announced on Thursday evening.
The suspension of Singh, an IPS 1988 batch officer and declared a 'Proclaimed Offender' by a Mumbai court last month – follows a probe report submitted by Additional Chief Secretary Debashish Chakravarti to the state government.
Among other things, the report had recommended action against Singh for defying the All India Civil Service Rules, even as he became "untraceable" for nearly six months and resurfaced a week ago (last Thursday) in Mumbai.
Singh is facing several cases of extortion and corruption with cases lodged in Mumbai and Thane, bailable and non-bailable arrest warrants, plus the government-appointed retired Justice K. U. Chandiwal Commission of Enquiry.
K'taka Police deny permission to stand-up comedian Kunal Kamra shows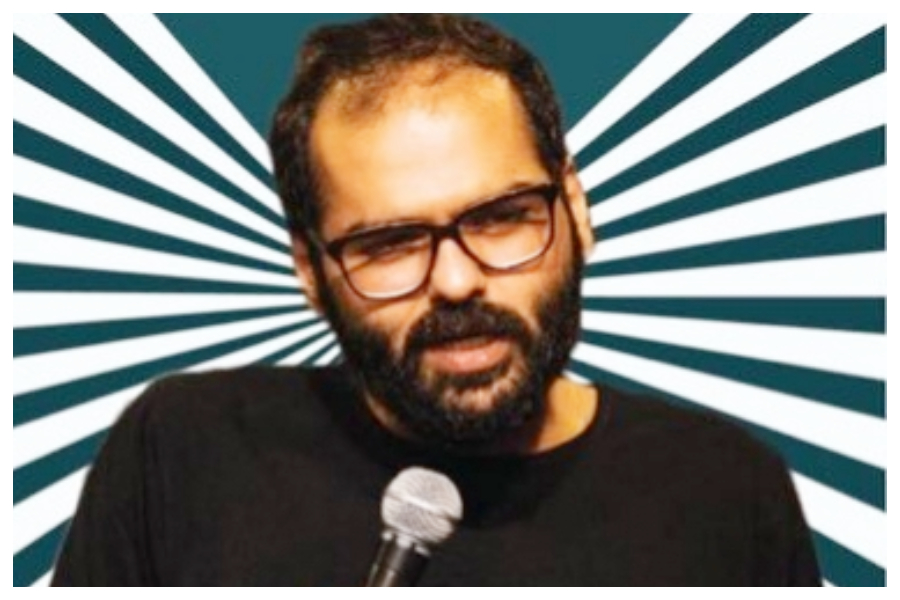 Close on the heels of denying permission to stand-up comedy show of Munawar Faruqui citing law and order problems, the Karnataka Police have denied permission to yet another stand-up comedian Kunal Kamra to stage his shows in Bengaluru.
Kunal Kamra, a vocal critic of the present ruling establishment has stated that the shows scheduled for 20 days have been cancelled in the backdrop of threats and denial of permission by the police.
However, the act of Karnataka Police denying permission for the stand-up comedy shows of Kunal Kamra and Munawar Farooqui has drawn sharp criticism on social media.
Kunal Kamra wrote on his Twitter, "Hello Bengaluru People. I am happy to inform that my shows in Bengaluru scheduled over the next 20 days have been cancelled. They have been cancelled for two reasons. Firstly, we didn't get special permission to seat 45 people in the venue that seat more. Secondly threats have been made to shut down the venue if I were to perform.
"I guess this is also part of the Covid protocol and new guidelines. I suppose I am seen as a variant of the virus now. For those who were wondering how 'A Kamra' goes on the perform while a Faruqui has had to quit comedy' we can find solace in the fact that the ruling class is at least trying to oppress with equality," he stated with irony.
"May be if we continue down the road of equal oppression, we would get to a point of equal liberation, in a post climate change era," he opined.
He has also put up five steps to get the show cancelled and ridiculed the ruling establishment.
The police earlier in the case of Munawar Faruqui stated that the stand-up comedian is a controversial figure as he has made controversial statements on other religions and gods. The police also cited examples of cases registered against Munawar in Tukoganj police station of Indore in Madhya Pradesh and other states. They also claimed that many states have banned his shows.
Munawar Faruqui had tweeted, "Nafrat jeet hai, Artist haar gaya. I'm done! Goodbye! INJUSTICE". (victory of hatred, defeat of an artist)
DIG rank officer suspended on extortion charges in Bihar
A DIG rank officer has been suspended on charges of extorting money from his juniors, a Home Ministry official said here on Thursday.
A notification in this regard was issued by the ministry on Wednesday night holding Shafi-Ul-Haq guilty of alleged involvement in corruption.
The notification was based on a report of the state's Economic Offence Wing (EOW) submitted on Tuesday.
As per the EOW report, Haq was deployed as DIG of Munger range before June this year. During his tenure in Munger, he was involved in extortion with junior officers of police department. He was also having a trusted officer named Mohamad Umran, a sub-inspector of Munger police. Umran had hired an agent to extort money from junior personnel of the department.
On the basis of several complaints against him, an investigation was conducted which found the charges to be true. Accordingly, he was transferred to police headquarters in Patna on June 19, 2021. The department also initiated EOW inquiry against him.
Haq, after the transfer from Munger on June 19, he was waiting a posting until the suspension of his notification was not issued.
The Home Ministry has directed him to report before Patna range IGP office during suspension period.