Supreme Court tells Airtel, Vodafone to give TRAI details of segmented offers
The Supreme Court on Friday directed Bharti Airtel and Vodafone Idea to disclose details sought by the Telecom Regulatory Authority of India (TRAI) in connection with segmented offers.
A bench headed by Chief Justice S.A. Bobde and comprising Justices A.S. Bopanna and V. Ramasubramanian said: "In the light of the above historical background, what is now sought by TRAI to ensure adherence to the regulatory principles of transparency, non-discrimination and non-predation, cannot be said, at least prima facie to be either illegal or wholly unjustified."
"Hence the I.A. (intervention application) is allowed and a direction is issued to the respondents to disclose information/details sought by the appellant regarding segmented offers."
However, the top court said is the duty and responsibility of the TRAI to ensure that such information is kept confidential and is not made available to the competitors or any other person.
In exercise of powers conferred by Section 11(1)(b)(i), read with Section 11(2) of the Telecom Regulatory Authority of India Act, the TRAI issued the Telecommunication Tariff (63rd Amendment) Order, 2018 dated February 16, 2018. Bharti Airtel and Vodafone Idea challenged it before the TDSAT.
Primarily, the challenge was to the "Reporting Requirements" and "Significant Market Power" (SMP). Another grievance was about the insistence of the TRAI about the disclosure of segmented discounts.
The TDSAT set aside the Telecom Tariff 63rd Amendment Order in so far as it changes the concepts of SMP, non-predation and the related provisions.
The TRAI filed civil appeals against this order and also filed an intervention application seeking interim direction to the service providers to disclose information sought by it regarding the segmented offers.
In the number of segmented offers provided by telecom service providers (TSPs) during a period of 12 calendar months from January 2019 to December 2019 in various states, the TRAI contended that the details of these offers are not even disclosed to it.
"Therefore, despite being a regulator, TRAI is not in a position to analyse whether the plans are transparent and non-discriminatory and whether predatory pricing is resorted to by TSPs in the garb of segmented offers or not," it contended.
The TSPs argued that segmented offers, as found by the TDSAT, constitute "confidentially designed trade practices". Therefore, the TDSAT held that there is no need for reporting.
The TSPs also contended that whenever the TRAI wanted to call for details of segmented offers about which it received complaints, they are ready and willing to furnish the same. However, so far, the TRAI has not received any complaint.
The top court noted that the TDSAT said segmented offers and discounts offered in the ordinary course of business to existing customers without any discrimination within the target segment, do not amount to a tariff plan and that therefore, there is no need for reporting.
"Eventually, the impugned order namely the 63rd amendment order February 16, 2018, was issued. The amended definition of Reporting Requirement makes it clear that the Reporting Requirement is for the information and record of the TRAI," said the top court.
Nawazuddin says good people are needed for making good content
Actor Nawazuddin Siddiqui, who has been nominated in the Best Actor category at the International Emmy Awards for the Netflix film 'Serious Men', says for that making good content, good people are also needed.

Talking about what's more important according to him – content of a project or who all are starring in it, Nawazuddin in a conversation with IANS said: "I think both are important."

"A lot of content is being made but it will not come out and shine till the time the directors, actors and their performance isn't there."

He says if the actor or the maker are not good then there is no meaning to the content.

"No matter how good the content is, if the actor or the director is not good then there is no meaning to the content. For making a good thing, good people are needed," he concluded.

'Serious Men' is based on Manu Joseph's book of the same name. The film, directed by Sudhir Mishra, is a sharp take on ambition and caste politics, put in perspective in the Indian context.


Rajkummar Rao to star in Anubhav Sinha's social drama 'Bheed'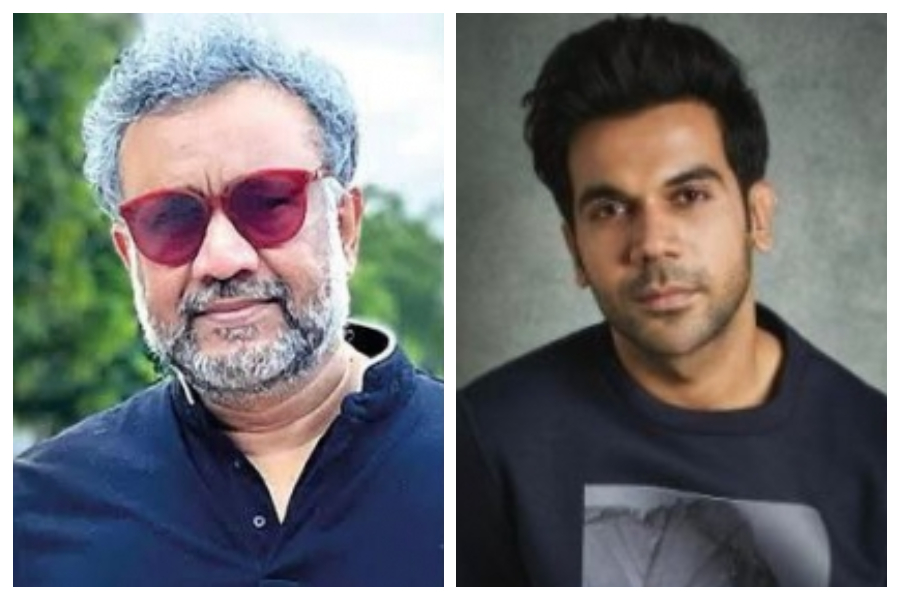 Filmmaker Anubhav Sinha has announced his next film titled 'Bheed', a social drama starring National Award-winning actor Rajkummar Rao.
Anubhav said: "'Bheed' is one of those titles that the whole team jumps at the moment you propose it."
Talking about roping in Rajkummar for the lead role, the director said that for him, "casting was crucial".
He added: "Raj is a very intriguing actor. He is one of the very few actors who can be so successfully transparent in a story. There always was a keen desire to work with him and I am looking forward to it."
On working with Sinha, Rajkummar says it is a matter of "great honour and privilege to collaborate with a filmmaker who has such a distinct voice".
"I have always found myself gravitating towards stories that trigger conversation. Even as an entertainer, I want my work to get people thinking. This is an important subject and the character needs me to stretch myself as an artist, beyond my comfort zone. I can't wait to start shooting and lose myself in this universe."
'Bheed' is jointly produced by Bhushan Kumar's T-Series and Anubhav Sinha's Benaras Mediaworks.
Bhushan Kumar said: "Anubhav and I have a long standing relationship since Tum Bin. And every outing together is even more exciting than the last one. Thappad is a film I am incredibly proud of and I can't wait for 'Bheed' to kick off. It's another of Anubhav's deeply stirring stories and I am so proud to join hands with him yet again on this one.
"Raj is a wonderful actor and I can't think of anyone better to pull off a film like this."
The film will be shot across Lucknow. It is expected to go on floors in November as the unit continues their pre-production for the next few weeks.
ED summons Bollywood actors Nora, Jacqueline in black money case
The Enforcement Directorate (ED) has again summoned Bollywood actresses Nora Fatehi and Jacqueline Fernandez in connection with an alleged Rs 200-crore money-laundering case, official sources said here on Thursday.
The case pertains to an FIR filed by the Delhi Police in connection with an extortion racket allegedly perpetrated by scamsters Sukesh Chandrashekhar, Leena Maria-Paul and others, involving several bigwigs.
The central probe agency had already recorded their statements earlier and they are being summoned again as witnesses for further probe.