Sri Lanka cricket tour a waste for India
The idea of India sending two teams, one to England to play the Test series there and the other to Sri Lanka for limited-overs series was actually demeaning to the very essence of a national side.
One can debate on the fact that India can make two international level cricket teams. If so, one wonders as to why India has not won a single major tournament in the last six years. The quantity is surely there for one to see, however, it is the skill and quality of a player at the top level that makes the difference.
Performance in the Indian Premier League (IPL) is a good indicator to unearth talented cricketers, but international cricket is an entirely different ball game.
The tour of Sri Lanka, involving three ODIs and equal number of T20Is, has been a waste for India. The whole exercise was a goodwill gesture by the Board of Control for Cricket in India (BCCI) to help Sri Lankan cricket board which is struggling financially.
One appreciates being nice to one's neighbour and to assist them in their hour of need, but one has to realise that national pride and prestige is at stake.
Apart from this, points are accumulated for qualifying for World Cup tournaments and so generosity may not be the best option.
The Sri Lankan side has been at the bottom of the heap of the Test playing countries and therefore for beating them, one felt, a full strength Indian side was not necessary.
India may have won the ODI series but had to face a defeat in the last game. In cricket, one never takes one's opponent lightly and India in doing so lost valuable points by losing a match. The Indian team had five players making their debut. Although, it was a golden opportunity for the youngsters, their performance against a relatively weak Sri Lankan side would not be an ideal indicator of their ability against top cricket sides.
Sri Lanka look like a team in complete disarray and the small wins against India have given them a ray of hope for their future.
Rahul Dravid, the coach of the Indian side to Sri Lanka, during the press conference insisted that his squad will play to win all the matches and that it will not be possible to give everyone an opportunity to play on such a short tour.
He too fell victim to the system by making changes. One felt that he failed to understand that this was not an India A side but an India senior side and that every match is important as it goes down in cricket history. A defeat will be documented for years to come. Furthermore, the successful players who were benched for no fault of theirs could have established themselves as certainties especially in such a competitive scenario.
The T20 series between India and Sri Lanka had to be completed despite the Covid infection of Krunal Pandya and the quarantine requirements of a few other players.
This is precisely why Indian cricket looks good with plenty of options. But the Indian team management is unable to finalise ideal combinations. The ODI World Cup was a good example of it. The middle-order batting turned out to be India's Achilles' heel and that was because India kept changing their players during the run-up to the tournament. In the T20 World Cup in October this year, India are hoping to get their best combination in place from the initial IPL matches in the UAE.
The IPL will be more of an Indian domestic affair and one has to understand that even in full flight, the bowling arsenal of each team is not as potent and of the same calibre as that of a good International side.
India need to be cautious that a Sri Lankan pandemic and quarantine situation does not arise in England. The BCCI needs to ensure that replacements are on call, if required, at short notice.
One dreads to think of an Indian side with fringe players being inducted to make their Test eleven. England would then have a field day and garner as many points as they can towards the World Test Championship.
After all England are far ahead of Sri Lanka in rankings and a team that India cannot afford take lightly.
South Africa sends proposal to BCCI to host IPL: Report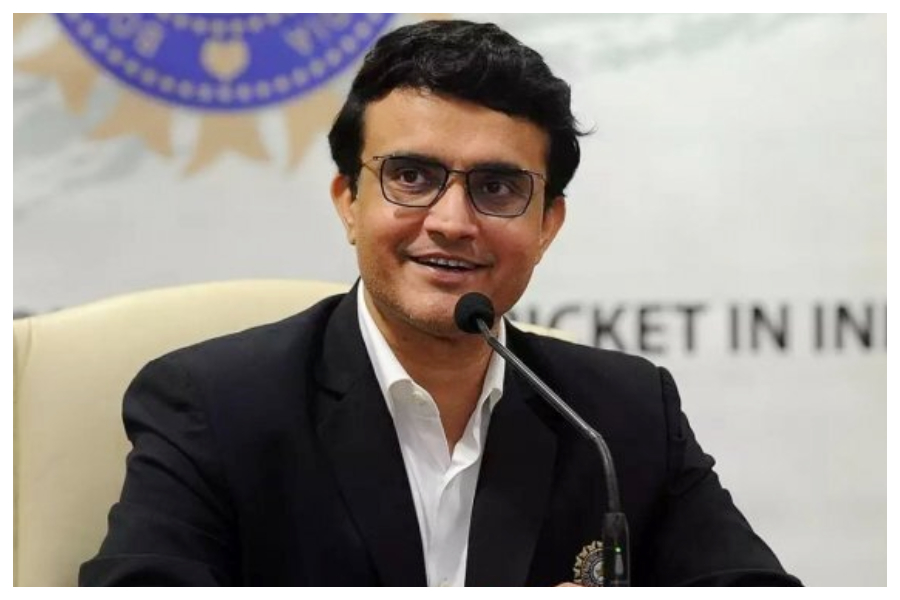 Ahead of the Board of Control for Cricket in India (BCCI) announcing the venue for the 15th edition of the Indian Premier League (IPL) later next month, South Africa has reportedly thrown its hat into the ring, saying the country would be a cheaper option as compared to the UAE where the second leg of the tournament was held in 2021.
The Indian cricket board had informed its 10 IPL franchises that the venue will be finalised around February 20, with India being the front-runner and the UAE and South Africa also viable options due to the COVID-19 pandemic.
The Indian cricket team recently completed its three-Test and three-ODI engagement in South Africa without any bio-bubble breach or COVID-related issues, with South Africa's director of cricket Graeme Smith thanking BCCI president Sourav Ganguly and secretary Jay Shah and the Indian team for showing 'faith' in Cricket South Africa (CSA) to organise the tour of the country.
A report in cricbuzz.com has said that, discussions are underway between the Indian board and CSA "with particular emphasis on venues for which there would be no or bare minimum air travel, cutting down on the expenses for the franchises".
CSA has also reportedly assured that the hotel tariffs in South Africa would be "significantly cheaper than in UAE".
As per the report, CSA has given the proposal to host the matches in four centres in and around Johannesburg, with the teams' bio-secure environment in the capital city. The four venues — Wanderers Stadium (Johannesburg), Centurion Park (Pretoria), Willowmoore Park (Benoni) and Senwes Cricket Stadium (Potchefstroom) — are floodlit and within driving distance from one another.
Also, given that the 15th edition of the IPL will be a 10-team affair, involving 74 games as against 60 last year, CSA had also proposed a part of the league could be played at Newlands Stadium in Cape Town and nearby Paarl ground, according to the report.
The two grounds hosted four of the six games — one Test and three One-day Internationals — during the India-South Africa series.
South Africa had hosted the IPL in 2009 across eight venues, but then there were no COVID-19 concerns.
Women's Ashes Test: Australia call up pacer Stella Campbell for injured Vlaeminck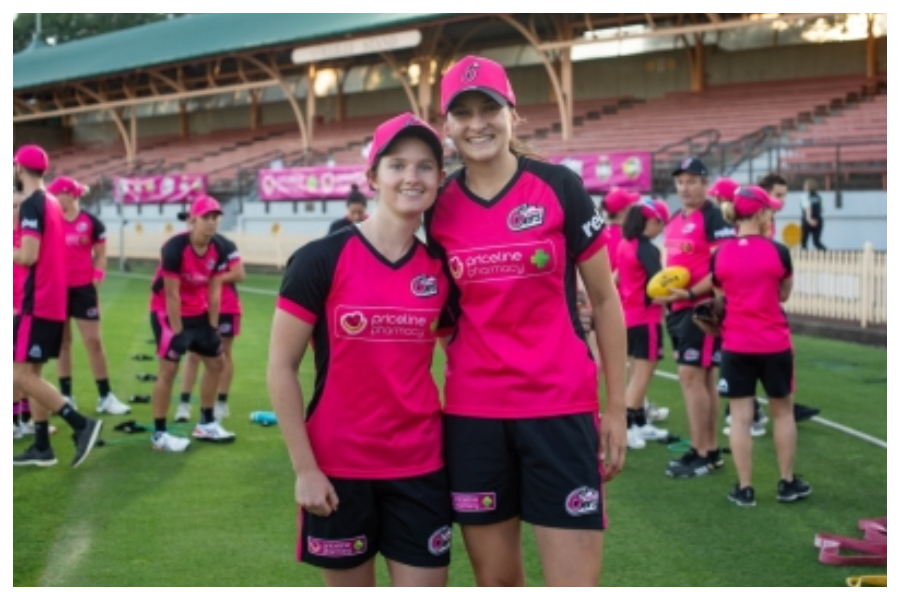 Australian pace bowler Stella Campbell has been called into the Ashes side for the one-off Test against England women scheduled at the at Manuka Oval from January 27, after Tayla Vlaeminck suffered the recurrence of a foot injury.

Pacer Vlaeminck was ruled out of the multi-format women's Ashes and the Cricket World Cup in New Zealand due to a stress fracture in the right foot. She missed the abandoned second T20I at the Adelaide Oval on January 22 due to the injury.

Scans confirmed the recurrence of the same navicular injury that ruled her out of the victorious 2020 women's T20 World Cup campaign in Australia and was out of action for 10 months. The 23-year-old had reported pain in right foot during Australia's first Ashes T20I on January 20.

Campbell is in fine form and took 7/25 at the Manuka Oval in a domestic one-day game earlier this month, and the hosts would be hoping the 19-year-old, who made her Test debut versus India during the one-off pink-ball game last year, can replicate the heroics with the red ball.

Campbell is also a member of the Australia A squad touring alongside the Ashes group, according to cricket.com.au.

"Stella bowled well for us in the Test match against India and provides another fast-bowling option now with Tayla being injured," national selector Shawn Flegler said. "We will continue to assess conditions over the next couple of days before finalising the team."

Allrounder Ashleigh Gardner backed the right-arm tall pace bowler to come good against England.

"It's going to be pretty interesting to see what wicket we have for the first day of the Test match," Gardner said. "Stella was almost unplayable (in the one-day domestic game) and to have her back into the Test squad is really exciting. Hopefully, if she does play, she can replicate that (form)."


Real Madrid clear title favourites but Benzema injury a concern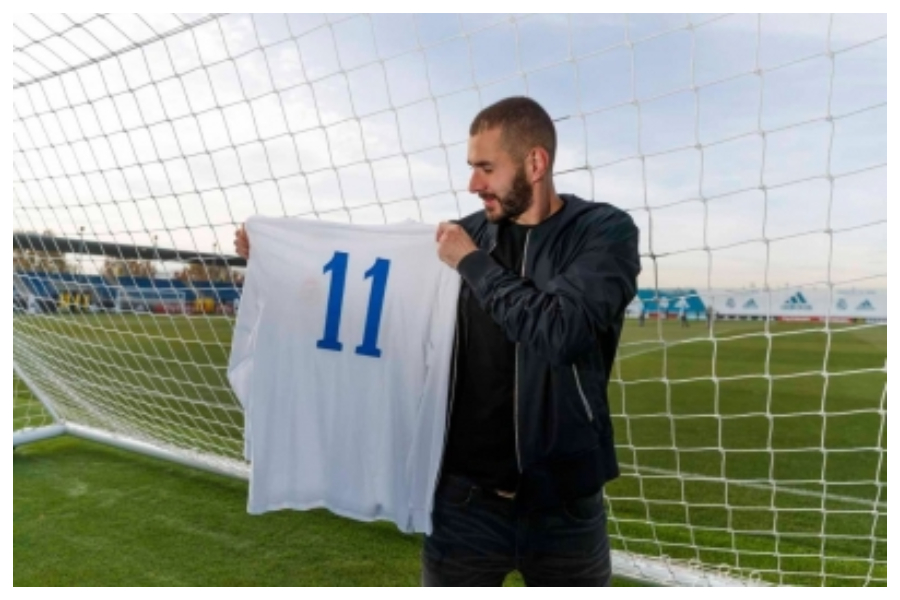 La Liga takes a break next weekend ahead of a round of international games in Latin America. Here are some things we learned from Matchday 22 before the players get a well-earned rest.
1. Real Madrid clear title favourites
Real Madrid may have dropped two points at home to Elche in their 2-2 draw, but despite a poor display, they are still clear favourites to win the title, partly because none of their rivals look likely to string together a run of results that would see them leapfrog Carlo Ancelotti's men at the top of the table.
Sevilla had a chance to close the gap, but they were held by Celta Vigo, and while Atletico Madrid, Real Betis and Barcelona all won, their form is irregular and they also look to be too far behind to mount a serious chase unless something goes very seriously wrong at the Bernabeu.
Real, though, are holding their breath over the fitness of striker Karim Benzema, after he was substituted during their draw at home to Elche. The striker, who has 24 goals and six assists in all competitions, was forced out of the game after an hour with an apparent problem in his hamstring.
The club will wait until Wednesday before carrying out tests to determine the extent of his injury, Xinhua reports. If the striker has torn his hamstring, he will miss his side's two most important matches of the season to date. Real Madrid travel to play Athletic Bilbao in the quarterfinals of the Copa del Rey on February 3, and on February 15, they have the first leg of their Champions League last 16 tie away to Paris Saint-Germain.
2. Betis are flying
Although the club has captured headlines for a shameful incident which saw Sevilla midfielder Joan Jordan hit by a pole thrown from the stands in the recent Seville derby, Real Betis' form on the pitch is also worthy of comment.
Their 4-1 win away to Espanyol confirmed Manuel Pellegrini's men in third place in La Liga, and although their defence at times looks a little shaky, players such as Borja Iglesias, Nabil Fekir, Sergio Canales, Juanmi and Willian Jose give Pellegrini plenty of options looking forward, making Betis a side worth watching and with a real chance of a top-four finish.
3. Pedri key for Barcelona
FC Barcelona needed a late goal from Frenkie de Jong to get them over the line with a 1-0 win away to struggling Alaves, as the Catalans produced another disappointing performance off the back of their Copa del Rey exit against Athletic Bilbao. Barca again struggled to produce any flowing football, but all of the best things they produced came through the boots of 19-year-old Pedri.
The teenager has only just returned after struggling with injuries all season, and after he asked to be changed after 105 minutes action in Bilbao, it looked as if he suffered another muscle problem. Nevertheless, he was able to take his place in the side on Sunday for another all-action display.
With Ansu Fati out for at least two months and Ousmane Dembele likely to be moved on, Pedri is vital for the remainder of Barca's campaign.