Soni Singh eyeing re-entry into 'Bigg Boss'
Actress Soni Singh, who is currently seen in 'Hero: Gayab Mode On', wants to re-enter the reality television show 'Bigg Boss' hosted by Salman Khan.
She says: "I did 'Bigg Boss' during its 8th season and got evicted almost after a month. That time I wasn't prepared much for the show. I was good to everyone and couldn't express myself or take a stand for myself. I was busy in making relations and was good to all. I want to re-enter the show and want to entertain my audience."
The actress, popular for playing grey-shaded roles on screen with shows like 'Banoo Main Teri Dulhann', 'Ghar Ki Lakshmi Betiyann', 'Laagi Tujhse Lagan' among many other popular shows, feels she can be entertaining factor in the show.
"Like I said, being good backfired for me. Now I want to be an entertaining factor. I feel I'm best at making people laugh with my crazy activities. Also I have that grey side like my roles on screen. I can be the entertaining factor of the show."
Soni, recently has featured in shows like 'Naamkarann', 'Vish Ya Amrit: Sitara' and 'Aladdin – Naam Toh Suna Hoga'.
Raveena Tandon: Have always had this fascination for the dark side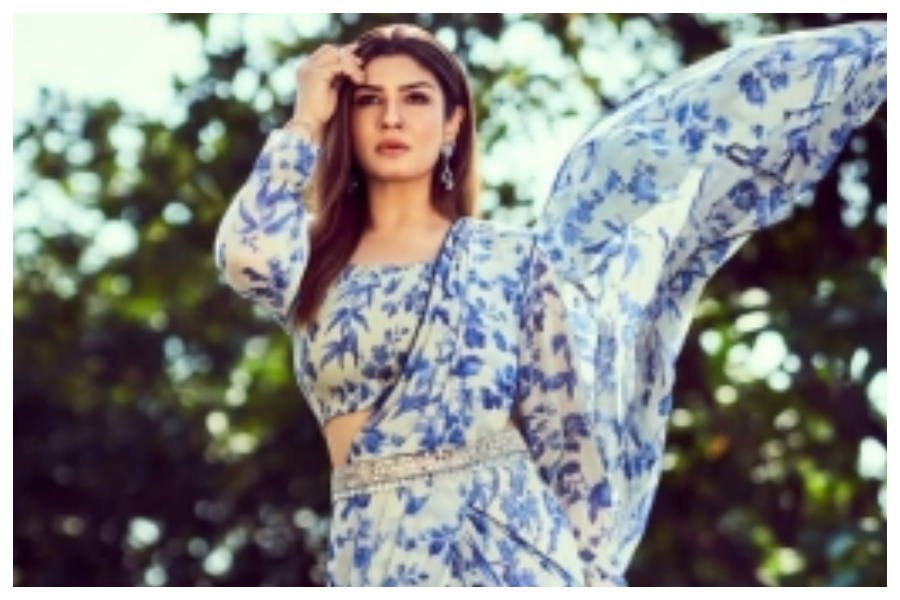 Actress Raveena Tandon, who is gearing up for the release of her series 'Aranyak' on Netflix, says she has always had a fascination for the dark side.
Talking about the growing popularity and demand for thrillers on the OTT platforms, Raveena in a conversation with IANS said: "I don't know why it is so popular but I am a big fan of this genre. I think it just makes you hook and binge watch, so that is something which I have loved and I have always had this fascination for the dark side as well."
The actress, who ruled the roost in the 1990s, says she is not a big fan of horror as a genre, but it is the nail-biting genre of suspense and thrillers, which keeps her hooked on to the television screens.
"I am not a huge fan of horror but suspense, thriller and maybe crime thrillers as well and the unraveling of it all… I am a huge fan. So I think there are many like me… I do like romance once in a while," she added.
'Aranyak' spotlights the hardships and prejudices female officers face as they try to strike a balance between their work and personal lives.
Set in the dense forest, Raveena plays a local cop, who all her life waits for a "big case" and one fine day a news of a teenage tourist's murder shakes her up and joins forces with her city-bred replacement Angad played by Parambrata Chatterjee to solve the case. As the two struggle to find the serial killing entity, a forgotten folklore is revived.
Preity Zinta is loving 'burp cloths, diapers and babies'
Bollywood actress Preity Zinta Goodenough is enjoying being a mother to her newborns Gia and Jai. She even shared a picture holding one of her twins.
Preity posted the picture on Instagram, where she is seen holding her baby and smiling at the camera. The face of the baby wasn't visible as the little bundle of joy was wrapped in a baby blanket. Preity also had a burp cloth on her shoulder.
"Burp cloths, diapers & babies… I'm loving it all #ting," Preity captioned the image.
It was last month when Preity announced that she and her husband Gene Goodenough became parents to twins.
The actress, who made the announcement on social media with a picture of herself posing with Gene, opted for surrogacy.
The actress currently resides in Los Angeles with husband Gene Goodenough, whom she tied the knot in February 29, 2016.
Ed Sheeran 'nearly killed' Sir Elton John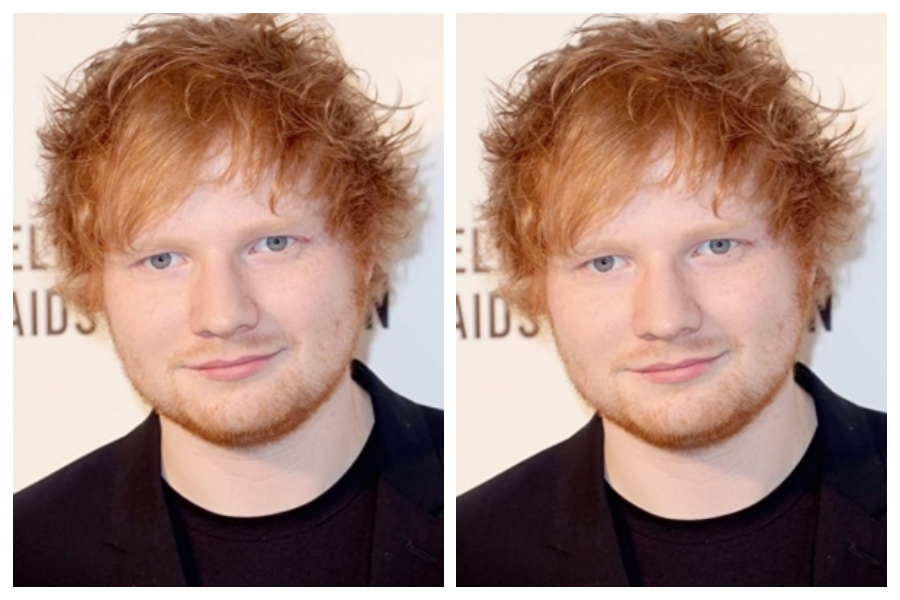 Grammy winning-singer Ed Sheeran "almost killed" legendary English singer-songwriter Elton John while shooting their festive music video after he kicked a "big metal bell" and it came close to hitting his friend on the head.
Speaking to Apple Music's Zane Lowe about the track, Sheeran said: "We just shot a Christmas music video. Oh, mate. I almost killed him with a bell.
"On the video, there's footage of… I'm dressed up as sort of sexy Santa Claus and I kick a present, but the present had a big metal bell on top of it. I showed him the footage of it today, because we slowed it down and the bell flew past his head and would've cracked him in the head.
"Oh my God, the horror that went through my body when it was flying through the air."
Despite the incident, the 'Perfect' singer is delighted with the video.
He added: "But, man, the music video is wild. We've parodied all the great British music videos that came at Christmas."
Sheeran said he'd never expected to record a Christmas single at this stage of his career, but it "made sense" to team up with his friend and mentor.
He said: "It is always the type of thing that I thought I would do when I was 60. My manager said he would retire if I made a Christmas album. I've always wanted to work with (Elton) and this made most sense."
The 'Shivers' singer earlier shared that John calls him every day and it was during a chat on Christmas Day last year that the idea for a festive single was sparked.
He said: "Elton rung me on Christmas Day to say Merry Christmas. He rung me on Christmas Day, and he said, 'Step Into Christmas' is number six in the charts, and I'm 74, and I'm still having f****** chart hits, this is great! I want to do another Christmas song, will you do it with me?' "