Singer Kumar Sanu: Music labels not the most important nowadays
Kumar Sanu: Hope next generation gets equal work because of Sushant.
Veteran Bollywood singer Kumar Sanu is of the opinion that while big music labels can play a vital role in playback singing, their support is no longer all-important in the longer run.
Talking to IANS, Sanu says: "A music label's brand name can take you to a certain point of success, but to maintain that stability you need talent. If any singer has that kind of stability, then it doesn't matter if you have a label or not."
He goes on to give the example of content creators: "Many YouTubers are superhit and no label is supporting them. I think the label is required when you sing in films because they decide the money aspect. In the end talent is what works. Whoever has the talent will shine bright and anyone who doesn't have talent won't be able to do anything even if a big label is supporting them. I think label is not the most important thing nowadays."
Sanu, who ruled the Bollywood playback scene in the nineties ever since he came in the spotlight with "Aashiqui" in 1990, feels that the close-knit circle of in-house singers that music labels create and promote will end soon.
"Music companies have their own rules. Whatever they do, singers should have their right and they need to make a mark. Our association is being made and we have started getting more facilities. Music lables have build a boundary around themselves and they take their own singers but that will break in future because in the end talent speaks," says Sanu, who was recently heard in the remixed version of his hit track "Tujhko mirchi lagi", for the "Coolie No. 1" remake starring Varun Dhawan and Sara Ali Khan.
He also feels that with the help of an association for singers, the monetary exploitation of singers by music labels would come to an end.
"Anyone who has talent will be recognised by not just a music label but the entire world. I think we will come out of the monetary rules we are stuck in. The fights we are fighting will help singers. I don't think brand names help much. In future, talent will not be measured by one's brand name," he shares.
On a personal note, the 63-year-old singer's son Jaan Kumar Sanu had recently said the two don't share a cordial relationship. "All I can say about Jaan is whatever he is doing musically, he is doing well. He sings well and is struggling as well. He will get work. We will do whatever we can. Our relationship is like that of a father and a son. We will try that he gets a chance. I have tried and will continue to help him. He is a good singer and I don't think there will be any problem in the future," says Kumar Sanu.
Ranveer to Deepika: My 'babygirl lookin like a Fazillion buxxx'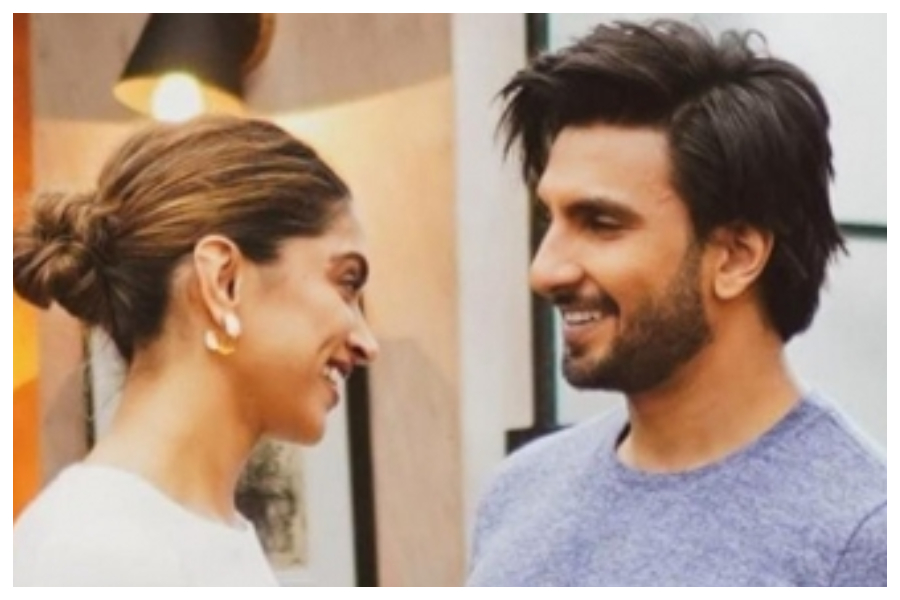 Bollywood's livewire star Ranveer Singh seems to be in awe of his actress wife Deepika Padukone's performance in the upcoming film 'Gehraiyaan' and praised her by saying his "baby girl lookin like a fazillion bux".

Ranveer, who does not shy away from professing his love for his wife on social media, posted a picture of Deepika from the film.

"Moody, sexy and intense!!!A Domestic noir ? Sign me up! All the favs @shakunbatra @ananyapanday @siddhantchaturvedi @dhairyakarwa Naseer the Legend! and my babygirl lookin like a Fazillion buxxx @deepikapadukone produced by the sexiest of them all @karanjohar."

Directed by Shakun Batra, Amazon Original Movie 'Gehraiyaan' stars Deepika Padukone, Siddhant Chaturvedi, Ananya Panday, Dhairya Karwa as leads along with Nasseruddin Shah and Rajat Kapur in pivotal roles

Jointly produced by Viacom18 Studios, Dharma Productions and Shakun Batra's Jouska Films, the movie will have its World Premiere exclusively on Prime Video on February 11.


On 11 years of 'Dhobi Ghat', Prateik Babbar calls the film a game-changer
As 'Dhobi Ghat' completes 11 years on Friday, actor Prateik Babbar maintains that the film was a game-changer for him.
The Kiran Rao directorial, which also stars Aamir Khan and Monica Dogra, allowed Prateik to explore his potential as an actor.
While talking about the same, Prateik said: 'Dhobi Ghat' was a game-changer for me. Not only because it minted the fame that it did, but it also taught me a lot as an actor.
The actor said that it opened up the boundaries with regard to experimentation for his performance: "There was a lot I could explore with my character, and it allowed me to learn more nuances of acting. I still can't believe it has been 11 years since the film. It feels surreal!"
Meanwhile, Prateik Babbar has a packed calendar for the year as he is gearing up for multiple projects, including 'Bachchan Pandey', 'Four More Shots Please! S3', 'Woh Ladki Hain Kahan' with Taapsee Pannu and Pratik Gandhi, and Madhur Bhandarkar's 'India Lockdown'.
Ayushmann: 'An Action Hero' is mounted at a scale that deserves to be shot in big locations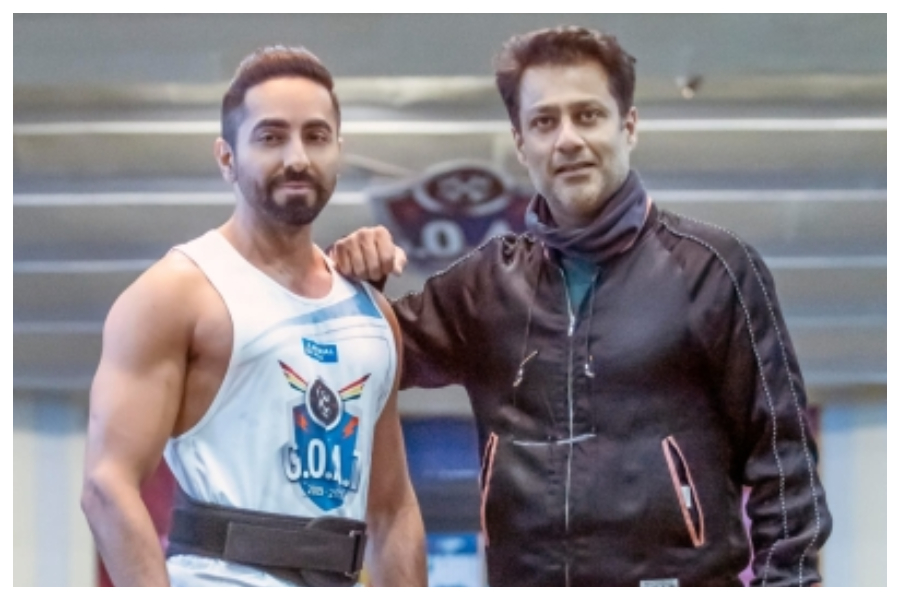 Bollywood star Ayushmann Khurrana, who is currently in London shooting for his next, 'An Action Hero', is excited to be shooting for the first time in the UK as it will help him explore the beauty of the country, its art and heritage.
The film, directed by debutant Anirudh Iyer, will see Ayushmann essaying the role of an action star, who indulges in real-life action for the reasons that will be revealed during the course of the film.
The actor reveals that a film like aAn Action Hero' required a certain scale of canvas. Hence, shooting in London was essential.
He says: "This is the first time that I will be shooting in London and I'm quite excited to explore and see the beauty of the country from close quarters.
"'An Action Hero' is mounted at a scale that deserves to be shot in big locations. So, while we will film in some gorgeous places of India, we will also shoot at some really breath-taking places in the United Kingdom which I'm sure the audiences will love to see on the big screen."
Talking about the blessings that come with the profession of acting, he says: "We actors are blessed because our profession takes us to remarkable places, makes us meet and collaborate with incredible people and also helps us make fantastical memories.
"Through the course of my career, I have always loved to travel to new places and thankfully I have been presented with opportunities that allow me to travel to so many beautiful locations in the world."
'An Action Hero' is being produced by Aanand L. Rai's Colour Yellow Production and Bhushan Kumar's T-Series.