Sidhu will be called to meet panel: Harish Rawat
Congress general secretary in-charge of Punjab, Harish Rawat said on Wednesday that Punjab MLA Navjot Singh Sidhu will be called to meet the the three-member panel headed by Mallikarjun Kharge soon and the issue will be resolved by the first week of July.
When asked if he will be called to meet the panel, Rawat said, "Yes he will called."
On the controversy of MLAs kin getting jobs in Punjab, Rawat said, "Fateh Singh Bajwa has declined the offer."
Earlier on Wednesday, Punjab Congress president Sunil Jhakhar, finance minister Manpreet Singh Badal, Rajya Sabha MP Pratap Singh Bajwa and MP Ravneet Singh Bittu met Rahul Gandhi to apprise him of the situation after infighting escalated in the state.
Sunil Jakhar said after the meet, "Hope that the current situation will be resolved and some wrong people are advising the chief minister over the decision on jobs to kin of MLAs."
He said the issue of Navjot Singh Sidhu is under discussion by the party leadership.
While another bete noire of Punjab CM, Pratap Singh Bajwa also met Rahul Gandhi and said that he discussed the ground reality and current political situation in the state.
He asserted, "the party high-command will take decision over the chief ministerial candidate for next assembly elections."
Former Congress president Rahul Gandhi has stepped in to defuse the tension in the state unit as he met several leaders including Pargat Singh.
Who is Sahil? Monster mechanic who stabbed, stoned minor girl Sakshi to death in Delhi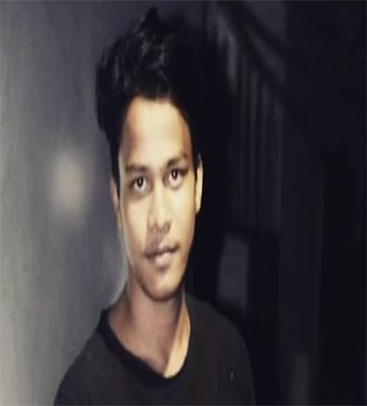 The Delhi Police on Monday arrested Sahil Khan who stabbed and killed 16-year-old girl named Sakshi in Delhi's Shahbad Dairy area. The 20-year-old accused, stabbed her at least 20 times before hitting her on her head with a stone. The police arrested him from Uttar Pradesh's Bulandshahr city.
The girl was killed on a bustling street crowded with people, yet no one came to her rescue, as captured in the CCTV footage.
Who is Sahil?
Here is what we know so far:
As per reports, Sahil is a mechanic by profession who repairs AC and fridge. 
Sahil is on Instagram with username "sahi.lkhan3600" and has 56 posts, 405 followers. His bio on Instagram read, "#love you dark life; daru lover (alcohol lover); Yaaron ki yari; Sab pe Bhari; 5 July; Love you mom." 
His posts on Instagram suggest that he loves to drink and party hard. In many of his posts, one can see Sahil smoking hukkah and drinking alcohol with his friends.
4. Like any other person, Sahil also likes to make reels. Many of his reels on Instagram show him either performing solo or with friends.
5.In one particular reel, captioned as "Judai" Sahil can be seen performing over a woman's voice that says, "I just want to inform you that I am going to get married in a week. In barely six months, my child will also have a name." To this, Sahil replies, "My best wishes are with you, if I remain alive, I will definitely come." The brutal murder can also be seen acting in the reel with facial expressions.
Sonu Sood to help set up a school for underprivileged children in Bihar
Sonu Sood recently met an engineer from Bihar's Katihar who quit his job and started a school for orphaned children and named it after the actor and philanthropist.
Sonu will be providing a new building for this school and higher education to underprivileged children.
In February this year, Sonu was surprised to read about 27-year-old engineer Birendra Kumar Mahato quitting his full-time job to open a school for orphaned children, and that he named it after the actor. Moved by Mahato's endeavour to provide free education and food to 110 children, the actor met Mahato and the children at the school which also functions as a shelter home.
The actor spent time with Mahato to understand the needs of the school, from ration to quality education, building awareness to bridging the education gap between rich and poor. By the end of the day, Sonu started work on new building for the school so that it can house more underprivileged children, and ensure there is food for every child.
"Increasing access to education is one of the best ways to combat poverty. We aim to educate children from the marginalised sections of the society so that they have a better chance at job opportunities."
He added: "Higher education is something we are working on. The other important aspect is nutrition and overall well-being as this school is also a night shelter," said the actor.
Currently, the actor is providing education to close to ten thousand students across the country .
Fresh violence in Manipur leaves 5 dead, including cop, hours before Amit Shah's visit
In Manipur, where ethnic violence has claimed at least 80 lives in the past month, new violence broke out yesterday, leaving at least five people dead, including a policeman, and 12 more injured. After alleged terrorists in the Serou and Sugunu area set fire to numerous homes with high-tech weapons, new violence broke out in different areas of the state.
Amit Shah, the Home Minister, is scheduled to visit the violence-struck state in a few hours. Yesterday, Chief Minister N Biren Singh said that '40 terrorists' had been killed by gunfire in the previous four days.
Multiple terrorists neutralised
CM Singh said, "The terrorists have been using M-16 and AK-47 assault rifles and sniper guns against civilians. They came to many villages to burn down homes. We have started taking very strong action against them with the help of the army and other security forces. We have got reports some 40 terrorists have been shot dead."
The Chief Minister stated that the recent spike in violent attacks against citizens on the fringes of Imphal Valley was well-planned and is categorically condemned. Today's visit by Home Minister Amit Shah to Manipur is on track and he has pleaded with the Kukis and Meiteis to keep things peaceful and seek to restore normal.
Violence triggered by Meitei community's petition
General Manoj Pande, the Army Chief, visited Manipur on Saturday to assess the state of law and order. Last month, when tribal groups, mostly Kukis, demonstrated against the Meitei community's petition to be classified as a Scheduled Tribe, which would grant them access to reservation privileges and forest areas, violence broke out throughout the state.
Tension over the displacement of Kuki people from the reserve forest area had caused a number of smaller agitations before the violence. In order to stop the violence from getting worse, the government has implemented curfews and internet bans in a number of locations.