Sharman Joshi: Feel sorry for me that I was not connected to film family
Actor Sharman Joshi has worked in Bollywood for over two decades now. While he understands how the film industry and the connections work, he says he still feels like an outsider and feels sorry for himself for not being connected to the star parivaars of Bollywood.
Sharman's father Arvind Joshi is a well-known Gujarati theatre artiste, and the actor is married to Prem Chopra's daughter Prerana.
"I still feel like an outsider," Sharman tells IANS, adding: "I understand that there is a certain monogamy of certain generations of families that have been in business, and tomorrow my children would enjoy the fruit of my presence in the Hindi cinema. I have established relationships with people, and they will get the advantage. It is about the time spent in the business and familiarity. There have been experiences and adventures that people share.
"I understand that but I do feel a little sorry for me sometimes, that I was not connected to a film industry family. I was born into a theatre family, though, so I have plenty of experience on that front," he said.
The actor worked in theatre for around 10 years before making his Bollywood debut in Vinay Shukla's 1999 release, "Godmother", starring Shabana Azmi in the title role.
"The first time I went on a film set, it was to shoot for my film 'Godmother'. The whole environment was different (from theatre). I did not know how to spend my time in a vanity van. I was taken away with all the frenzy on the sets, with everyone shouting. In theatre when you are performing, there is plenty of peace before you begin. Here it is chaotic and here you are in the scene," he observes.
Having made his mark in films such as "Ferrari Ki Sawari", "3 Idiots", and "Rang De Basanti" among others, the actor has a firm grasp of how to get into character in front of the camera. However, when he stepped into films, he was still subconsciously a theatre actor and was following the protocols of live performance.
"My background in theatre always made me feel outside of the film world because their way of thinking and operating was different and I think the theatre scene was very professional. When I first started out I realised that people felt offended if you asked for a script, and I couldn't fathom why! I didn't have anyone to guide me and tells me this was the way the film industry functioned, and that I had to show certain faith," he says.
Sharman will soon be seen in the "Fauji Calling", which narrates what a soldier's family goes through when he is on duty. Talking about the film, he says: "The overall impact of the script was very moving, because of which I decided to do the film. While filming, I think my moments with the (on-screen) daughter, especially, were rather moving. It was lovely performing with little Mahi (child actress who plays his daughter) because she is a natural actor."
Bhumi Pednekar to star opposite Rajkummar Rao in 'Bheed'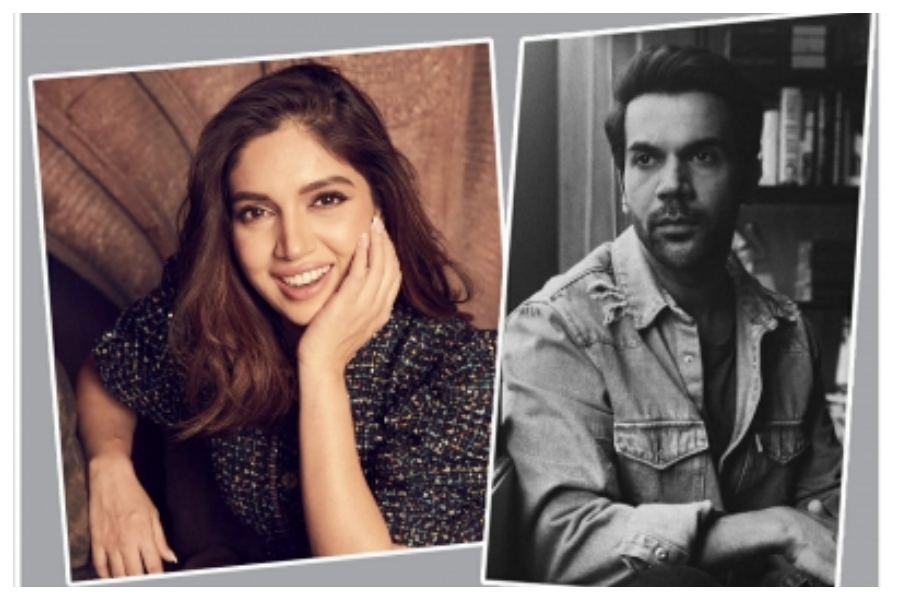 Actress Bhumi Pednekar will be seen sharing screen space with Rajkummar Rao once again after 'Badhaai Do' in the upcoming social drama 'Bheed', directed by Anubhav Sinha.
Bhumi said: "Being part of an Anubhav Sinha film is a matter of great honour and privilege. He shares my value system in believing that movies have the power to shift mindsets. As artists, the responsibility of telling such stories lies with us… This is a crackling subject and I can't wait to get on to the journey of this film."
The film will be shot across Lucknow. It is expected to go on floors in November as the unit continues their pre-production for the next few weeks.
Sinha said: "Bhumi was the perfect choice for a film of this nature. She is an assured actress and a woman with a mind of her own. That's the quality this character needs to have. I couldn't have asked for a better cast. These are performers who not only shine every time they are on screen; they elevate the written word to create magic on screen."
He feels blessed to have the team he is working with.
Sinha added: "I couldn't have asked for a better collaborator than Bhushan Kumar who is immensely supportive at every step along the way. He is the kind of visionary who believes in the diversity of cinema and choose to tell stories that are gutsy and off the beaten path.a
'Bheed' is jointly produced by Bhushan Kumar's T-Series and Anubhav Sinha's Benaras Mediaworks.
Bhushan Kumar added: "Bhumi is a fantastic performer and there couldn't have been a better choice for the role."
Debutante Sharvari: 'Bunty Aur Babli 2' is my big-screen debut, have given it my all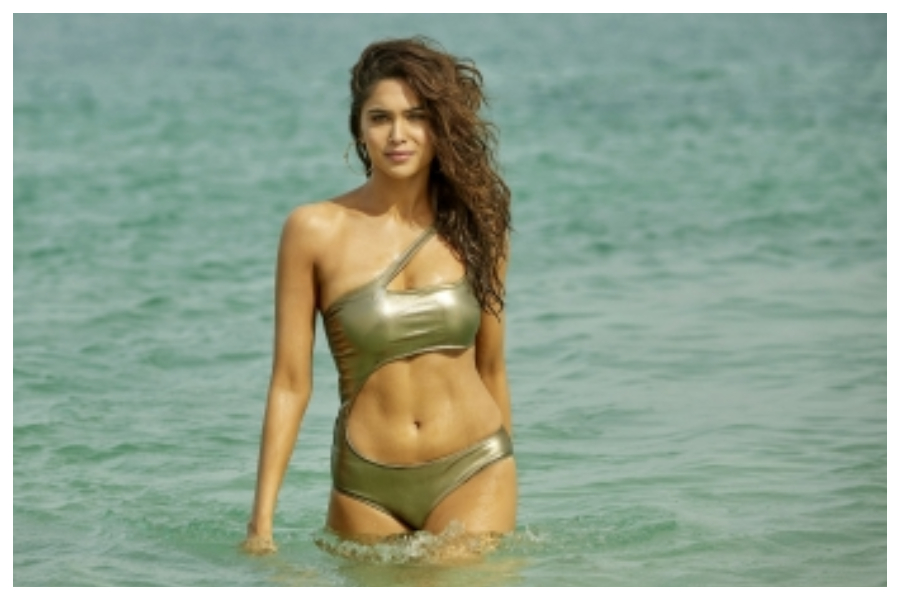 Debutante Sharvari will be seen as the new 'Babli' in the comedy 'Bunty Aur Babli 2'. She says it is her big screen debut and has given it her all.
Sharvari said, "I was honoured that YRF could see me as the new Babli in the film. 'Babli' is an iconic character in the history of Indian cinema, thanks to Rani ma'am's incredible work in the first film. I'm a big fan of her and hope that I have done justice to the role."
The new actress is being presented in an uber-glam avatar in the film in which she has been paired opposite Siddhant Chaturvedi who plays the new 'Bunty'.
Sharvari will imbibe all the characteristic traits of Babli — highly intelligent, sassy, always up for a great challenge, and most importantly a supremely talented con-woman. The new Babli is tech-savvy, she is a product of the digital boom and thus, supremely skilled and equipped to pull off intricate cons.
"Since my character is based in today's times, I have tried to play it in my own way and I only hope that Rani ma'am and the audiences will love my effort. This is my big-screen debut and I have given it my all. I can't wait to see all the responses that my performance will evoke. I'm keeping my fingers crossed," she added.
'Bunty Aur Babli 2' is an out-and-out family entertainer that is set to release on November 19. The film has been directed by Varun V. Sharma.
Bombay HC to hear Aryan Khan's bail plea on Oct 26
The Bombay High Court on Thursday posted to October 26 the hearing of the bail application of Aryan Khan, arrested in a drugs case by the Narcotics Control Bureau.
The matter came up before Justice N.W. Sambre with Khan's lawyer Satish Maneshinde seeking urgent hearing on Friday or Monday.
However, Justice Sambre decided to take up the matter on Tuesday next, and Aryan Khan may have to spend five more days in custody.
Khan, the son of Bollywood superstar Shah Rukh Khan, has challenged a ruling of the Special NDPS Court on Wednesday, rejecting his bail plea, along with co-accused Arbaaz Merchant and Munmun Dhamecha.