Saudi Arabia to start receiving Umrah requests from foreigners
Starting from Monday, Saudi Arabia will begin receiving requests to perform Umrah an Islamic pilgrimage to Mecca from foreign worshippers, the government announced.
For concerns over the Covid-19 pandemic, only the vaccinated and the recovered will be provided with permissions, Xinhua news agency quoted the Ministry of Haj and Umrah as saying in the announcement.
The Deputy Minister of Haj and Umrah, Abdulfattah bin Sulaiman Mashat said the authorities determine the countries from which Umrah performers come, and their numbers on a periodic basis according to the classification of preventive measures.
He called upon the performers to adhere to organisational plans and health procedures set by the Ministry.
On November 1, 2020, Saudi Arabia received foreign pilgrims under tight precautionary measures to perform Umrah for the first time since the outbreak of the pandemic early last year.
UN Women supports women's rights in Iran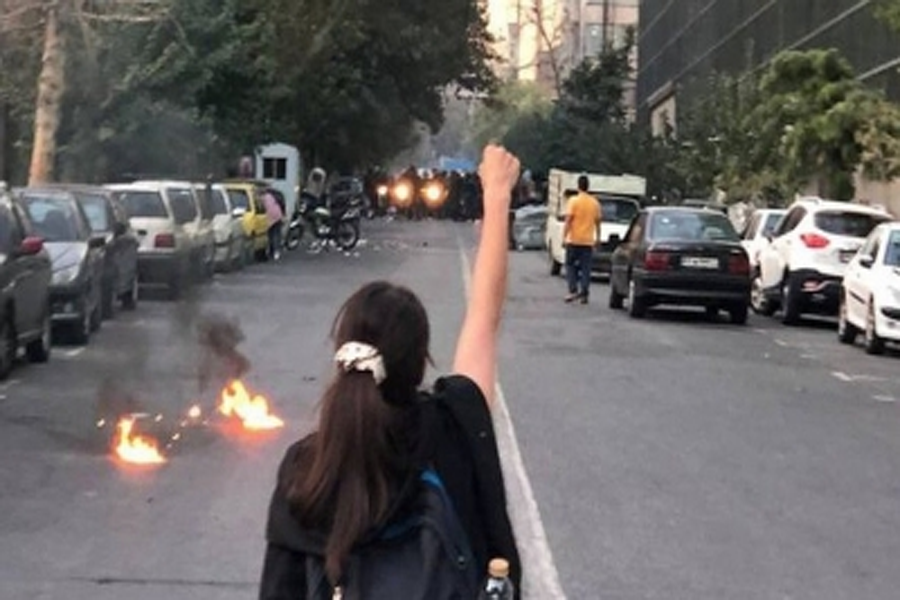 In recent days Iran has seen deep public unrest, with demonstrations and protests taking place in some 80 cities, triggered by the tragic death of Mahsa Amini, who was detained by authorities in Tehran on September 13 and died, while in custody, three days later.
In a statement on Wednesday, the New York-headquartered UN Women said that "it stands with the women of Iran in their rightful demands to protest injustice without reprisal, and to be free to exercise their bodily autonomy, including their choice of dress; and also supports them in seeking accountability, and the upholding of their basic human rights as stipulated in the Charter of the UN".
"We call on relevant authorities to support and enable the expression of their full human rights in a safe environment without fear of violence, prosecution, or persecution.
"We align with the remarks by the High Commissioner for Human Rights on the need to ensure the rights to due process and release for all women who have been arbitrarily detained and with the Special Procedures of the Human Rights Council, in the call for the Iranian authorities to hold an independent, impartial, and prompt investigation into Ms Amini's death, to make the findings of the investigation public and to hold all perpetrators accountable.
"We reiterate our expression of condolences to the family of Mahsa Amini. We remain steadfast in upholding the rights of women and girls in every part of the world," the UN Women added.
According to the Iran Human Rights (IHR), a Norway-based organisation, at least 76 protesters have been killed by Iranian security forces in the 11 days of unrest across the country against Amini's death.
The organisation also said that hundreds of people have also been arrested, including 20 journalists.
The anti-government demonstrations have spread to more than 80 cities and towns across Iran since Amini's funeral on September 17.
Erdogan vows to protect Turkey's rights against Greece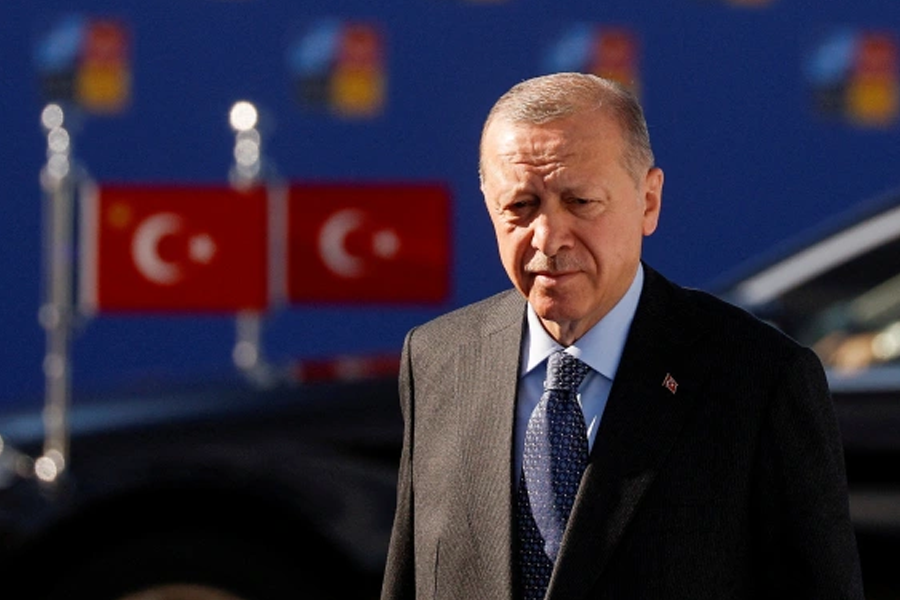 Turkish President Recep Tayyip Erdogan vowed to "use all means" to protect Ankara's rights and interests against Greece.
"We will not fail to use all the means to defend our country's rights and interests against Greece, when necessary," Erdogan said at a press conference after a cabinet meeting on Monday.
His remarks came amid a recent escalation of tension between two neighbours over their disputes in the Aegean Sea, reports Xinhua news agency.
He accused Athens of making policies based on "provocative actions" and suggested that Greece is being "dragged into a swamp with military build-ups".
"This is a dangerous game for both the Greek politicians, the Greek state, the Greek people," Erdogan said.
Relations between the two countries have long been tense over a series of issues, including territory and energy disputes in the Aegean and the Mediterranean Seas.
The semi-official Anadolu Agency reported on Sunday the footage of Greek ships, carrying military vehicles, landed on Lesbos and Samos islands on September 18 and 21, respectively.
Turkey warned Greece that these islands have non-military status according to international treaties.
Earlier this month, Erdogan accused Greece of "harassing" Turkish fighter jets in the Aegean Sea and the eastern Mediterranean, a claim that Greece has rejected.
Greek Prime Minister Kyriakos Mitsotakis on September 11 said despite the recent "unacceptable" comments of Erdogan, he was "always available and open to a meeting with the Turkish leader".
27 arrested in Maharashtra in NIA crackdown against PFI
As many as 27 members of Popular Front of India (PFI) have so far been arrested in Maharashtra during the NIA raids on Tuesday, sources said.
Those who were arrested include district presidents, secretaries, treasures among several other members.
The NIA crackdown against suspected members of the PFI began early on Tuesday in eight states of the country.
Sources said that raids were conducted in Aurangabad, Jalana, Parbhani districts of Maharashtra; Simoga, Bidar, Ballari, Hubli, Kalburgi districts of Karnataka; Nagarbera of Assam; Bulandshahr's Kasba Syana, Sarurpur and Lisari Gate area of Meerut in Western Uttar Pradesh; and at several places in Delhi.