Rs 20K crore Covid package for Kerala
Kerala Finance Minister K.N. Balagopal on Friday announced a Rs 20,000-crore-Covid package for the state that has seen nearly 26 lakh cases and over 9,200 deaths so far.
He said vaccines to all above 18 years would be given free and for that Rs 1,000 crore have been set aside in the package.
In his first budget speech, the 57-year-old Balagopal also said: "It would include Rs 2,800 crore for emergency Covid situation; Rs 8,900 crore for those who have had serious issues with their livelihoods; Rs 8,300 crore will be used for providing interest subsidies."
This is the second Covid package that has been announced by the Pinarayi Vijayan government, the first came in March last year which was also to the tune of Rs 20,000 crores.
Balagopal just before leaving his residence with the budget papers in his hands had said his budget would emphasize on tackling the pandemic.
"Covid pandemic has taken a heavy toll of the economy and we have decided to consider health of prime importance," said Balagopal in his speech in the assembly.
Taking a dig of the Centre's vaccine policy, he said the export of vaccines was not done in a professional way.
Rs 635 crore has been set aside to strengthen the health centres across the state besides new blocks will be build in Medical Colleges.
Rs 50 lakh has been set aside to start the preliminary studies for setting up a centre here similar to the US-based Centre for Disease Control and Prevention, Balagopal said.
The first case of Covid in the country was identified in Thrissur in the state in January 2020 and presently there are around 1.92 lakhs active cases and the daily test positivity rate for the past three days has been hovering around 15 per cent.
A post graduate in Commerce and a Masters in Law, Balagopal, is a first time legislator.
UP Shocker: Cop Tied To Pole Naked, Thrashed After Being Caught Molesting Girl In Agra; Suspended After Video Goes Viral
Agra: In a shocking incident, a police sub-inspector was tied to pole and beaten in Uttar Pradesh's Agra. The video of the incident is doing rounds on social media. It can be seen in the video that a Uttar Pradesh Police officer is being beaten after being tied naked to a pole in the village. The police sub-inspector was allegedly beaten by the villagers after he was caught in a compromising position with a woman. The family of the woman alleged that the police officer was molesting the woman.
He jumped through the roof and sneaked into the house in an inebriated condition
As per reports, the UP Police sub-inspector who was beaten by the villagers has been identified as Sandeep Kumar. Sandeep Kumar allegedly jumped through the roof and sneaked into the house in an inebriated condition and started to molest the girl present in the house.
The girl raised an alarm after which the family of the girl came
The girl raised an alarm after which the family of the girl came and caught the police officer red-handed in an objectionable position inside their house in Tihaiya village in Barhan Police Station limits. They then called the villagers and the angry villagers then stripped Sandeep Kumar naked and tied him to a pole. The villagers also thrashed the police officer for his act. The accused was rescued by the police that reached the spot and took the culprit with them.
Sandeep Kumar has been suspended
Uttar Pradesh Police Sub-Inspector Sandeep Kumar has been suspended and a departmental inquiry has been initiated against him after the video of the locals beating the police officer after tying him naked to the pole has gone viral on social media. A case of rape has been registered against the police officer. The incident occurred late night on Sunday (September 17) when the police officer sneaked into the house of the woman and was caught by her family in a compromising position with the woman.
The police have initiated an inquiry in connection with the matter
The police have initiated an inquiry in connection with the matter. They are also scanning the video that is going viral on social media. Etmadpur ACP said, "In the case of a sub-inspector being caught with a girl under police station Barhan area, the sub-inspector is being suspended with immediate effect, strictest departmental action is being taken and after receiving the complaint, legal action will be taken against the SI."
Karnataka: Woman Dies By Suicide Alleging Harassment By Police In Ramanagara, Says 'After Death She Will Get Justice'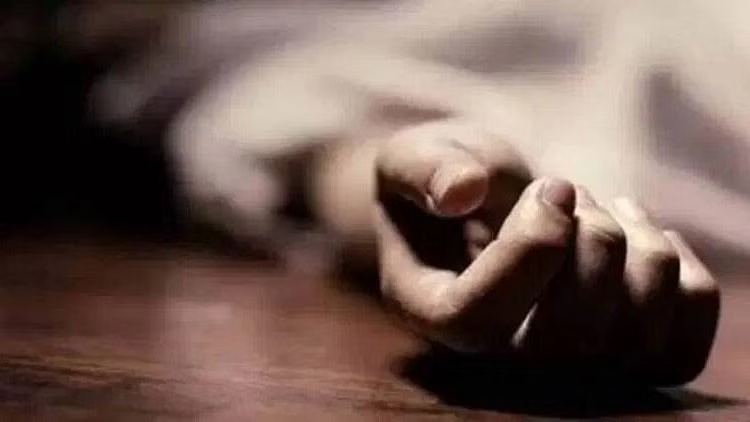 Bengaluru, September 4: An incident of a homemaker ending her life allegedly due to harassment by police has come to light in the limits of Channapatna town police station in Ramanagara district on Monday. The deceased woman is identified as 31-year-old Madhuri, a resident of Kote Layout in Channapatna city. Madhuri consumed sleeping pills on Saturday and succumbed at the hospital on Sunday. She had stated in the video that she is not able to take torture and harassment by the police she is ending her life.
The cops had not lodged her complaint
It is alleged that when Madhuri went to file a complaint to the Channapatna Rural police station regarding a financial dispute, the cops had not lodged her complaint. The victim had alleged that the cops insulted her at the police station.
Victim has many cheating cases against her
She was allegedly sent back by the police and cops told her that the victim has many cheating cases against her. The woman had stated in her video before committing suicide that at least after her death she will get justice. The relatives and family members have met Ramanagara SP in this regard.
The family have made allegations against Channapatna Town Inspector
The family have made allegations against Channapatna Town Inspector Shobha and other staff. The police department is yet to make an official statement regarding the case.
Petrol, Diesel Prices Remain Unchanged On August 31: Check Rates In Mumbai, Delhi, Chennai And Other Cities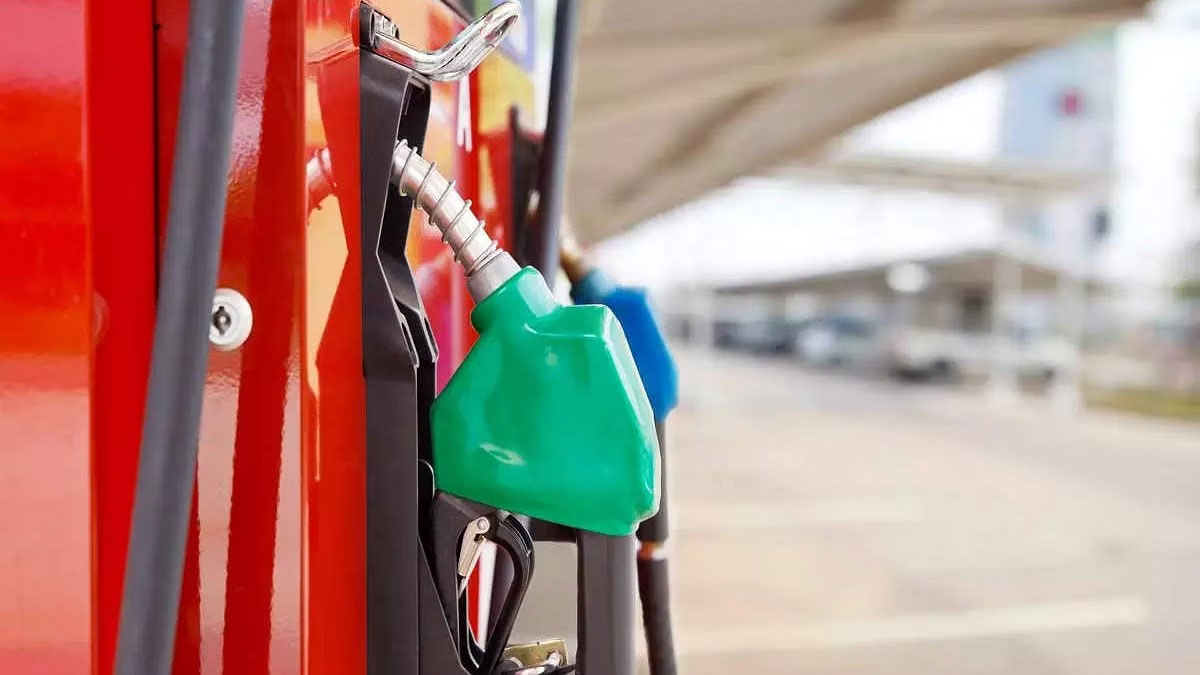 According to the most recent price notification by fuel retailers, petrol and diesel prices have been unchanged on August 31 in major cities, and costs have been steady for a year now.
However, the prices of petrol and diesel change state by state, depending upon various criteria such as Value Added Tax (VAT), freight charges, the local taxes, etc.
Public sector OMCs including Bharat Petroleum Corporation Ltd (BPCL), Indian Oil Corporation Ltd. (IOCL) and Hindustan Petroleum Corporation Ltd. (HPCL) revise their prices daily in line with international benchmark prices and forex rates.
Citywide breakdown
In Delhi, petrol and diesel cost Rs 96.72/litre and Rs 89.62/litre, respectively.
In Mumbai, petrol is being sold for Rs 106.31/litre and diesel for Rs 94.27/litre.
Petrol and diesel are priced at Rs 102.86/litre and Rs 94.46/litre in Chennai and at Rs 106.03/litre and Rs 92.76/litre in Kolkata, respectively.
The last country-wide change in fuel rates was on 21 May last year, when Finance Minister Nirmala Sitharaman slashed excise duty on petrol by Rs 8 per litre and Rs 6 per litre on diesel.
You can check petrol and diesel prices from the comfort of your own home. All you need to do is send a message from your phone to 9224992249 with your city code. City codes are available on Indian Oil's website.
Oil prices
Oil prices were trading higher on Thursday morning amid tightening US supply with investors waiting on China factory activity data to be released later today. Brent crude futures for October that expires on Thursday gained 14 cents at $86 per barrel and US West Texas Intermediate crude fell to $81.74 per barrel with a gain of 10 cents.