Roger Federer becomes brand ambassador for Swiss tourism board
Tennis great Roger Federer has become an official brand ambassador for Switzerland Tourism (ST), the country's national tourism board.
"Roger Federer and Switzerland Tourism will together develop initiatives to promote Switzerland globally. The support is much needed at this time, emerging from the biggest tourism crisis since the Second World War," said the board in a statement on Monday.
A series of visuals and short clips will showcase Roger Federer "being energised by Swiss nature".
"Communication activities will begin throughout the month of April with a focus on European cities followed by the USA and Asia Pacific, specifically India. (Federer) will present his preferred places, Swiss highlights as well as hidden gems," said ST.
Federer, a 20-time Grand Slam champion, was born in Basel, the third-most populous city in Switzerland, and lives in the northern municipality of Bottmingen.
"I have been all over the world. My favourite place has always remained Switzerland. It's the country I miss the most, when I'm travelling," said Federer.
Tirupur dairy farmers affected as hiked cotton price raises price of cattle feed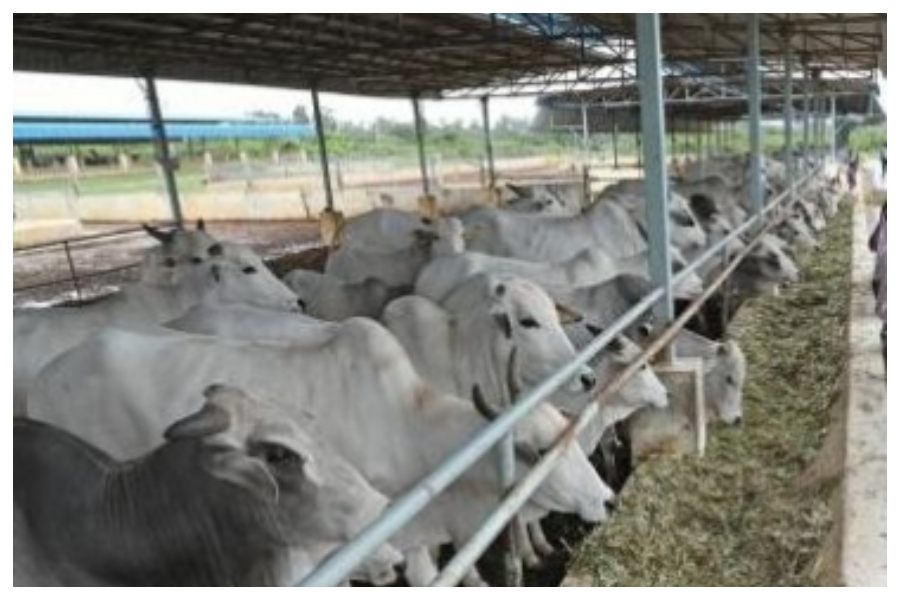 The dairy farmers of Tirupur are affected after the increased price of cotton seeds led to an increase in the price of cattle feed. Cotton seeds are a vital part of the cattle feed and are rich in protein and fibre.
Farmers told that the price of cotton seeds has gone up from Rs 2000 to Rs 2500 in a span of four months. Tamil Nadu Milk Producers Association leader Kolanthaisamy, told that "The rising prices of cotton seeds will also affect ordinary farmers who have a few cows, not just big dairy farmers. The scarcity of cotton seeds is having an impact on farmers."
P.M. Mukundan, who owns Sree Krishna dairy farms in Tirupur, told, "The lack of availability of cotton seeds has affected the cattle feed; we used to get cotton from Dindigul, Palani, Kumbakonam, and other areas. However, high prices of cotton seeds following the hike in prices of cotton have led to an increase in prices of cattle feed. This is affecting us badly and I don't know how to run the farm."
The dairy farmers of Tirupur area are worried that the unprecedented hike will directly affect the production of milk. Farmers who have five to ten cows are affected the most as most have three or four labourers who charge Rs 600 per day and with the increase in the price of cattle feed, the venture goes into a loss.
The Tirupur garment industry, too, is facing difficulties due to the rise in prices of cotton yarn. Chief Minister M.K. Stalin has written to Prime Minister Narendra Modi to intervene in the import of cotton yarn. DMK leader and Member of Parliament Kanizmozhi led a delegation of MPs to meet Union Finance Minister Nirmala Sitharaman and Textile Minister Piyush Goyal to discuss the matter.
The small and medium industries in the textile sector went on a four-day strike in Western Tamil Nadu against the hike in prices of cotton.
Modi participates in event to launch Indo-Pacific Economic Framework for Prosperity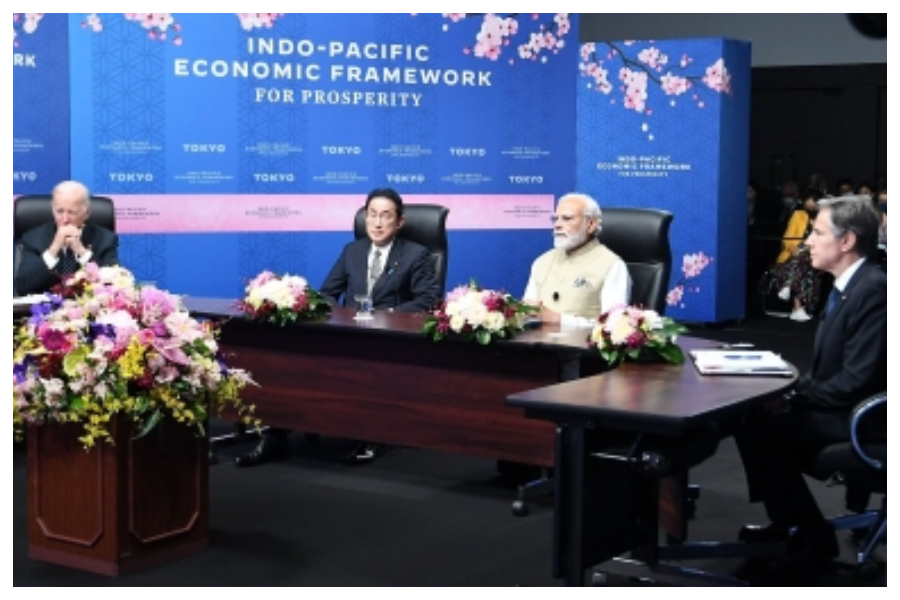 Visiting Prime Minister Narendra Modi on Monday participated in an event in Tokyo to launch the Indo-Pacific Economic Framework for Prosperity (IPEF).
The event was also attended by US President Joe Biden, Japanese Prime Minister Fumio Kishida, as well as the virtually by leaders of Australia, Brunei, Indonesia, South Korea, Malaysia, New Zealand, Philippines, Singapore, Thailand, and Vietnam.
The IPEF seeks to strengthen economic partnership amongst participating countries with the objective of enhancing resilience, sustainability, inclusiveness, economic growth, fairness, and competitiveness in the Indo-Pacific region.
At the occasion, a joint statement was issued which highlights the key elements envisaged within the IPEF.
In his comments during the launch ceremony, Modi said thatthe IPEF is a declaration of a collective desire to make the Indo-Pacific region an engine of global economic growth.
"India has historically been at the centre of trade flows in the Indo-Pacific region, having the world's oldest commercial port at Lohtal in Gujarat," the Prime Minister said.
He further called for finding common and creative solutions to tackle economic challenges of the Indo-Pacific region.
Expressing India's commitment towards working with all Indo-Pacific countries for an IPEF which is both inclusive and flexible, he further said that the foundation of resilient supply chains must be 3T's: Trust, Transparency and Timeliness.
Noting that India is committed to a free, open, and inclusive Indo-Pacific region and believes that deepening economic engagement among partners is crucial for continued growth, peace, and prosperity, Modi also said that India is keen to collaborate with partner countries under the IPEF and work towards advancing regional economic connectivity, integration and boosting trade and investment within the region.
With Monday's launch, partner countries will begin discussions focusing on strengthening economic cooperation and achieving shared goals, the Ministry of External Affairs said in a statement.
Modi arrived in Tokyo on Monday morning on a two-day visit at the invitation of his Japanese counterpart.
He will participate in the third Quad Leaders' Summit in Tokyo on Tuesday along with President Biden, Kishida and Australian Prime Minister Anthony Albanese.
Modi and Kishida will also hold a bilateral meeting on Tuesday.
Jhunjhunwala-backed Akasa Air reveals aircraft picture, says 'coming soon'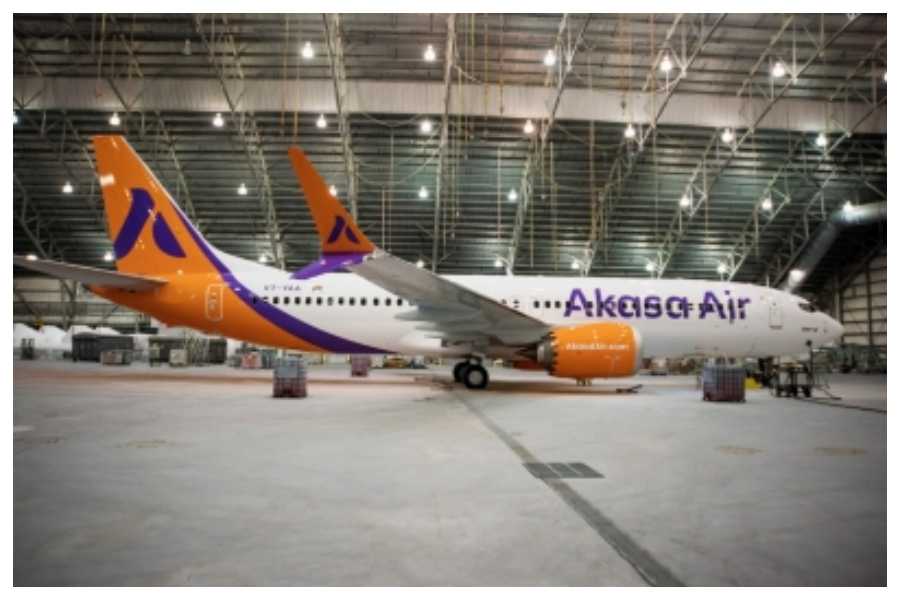 Stock market maverick Rakesh Jhunjhunwala-backed airline Akasa Air on Monday revealed a picture of its first aircraft.
Through a Twitter post, it attached a picture of the aircraft with the caption: "Can't keep calm! Say hi to our QP-pie!."
In another tweet, it said: "Coming soon to Your Sky."
The low-cost carrier plans to offer commercial flights starting in the summer of 2022 and use its new fleet of 737s to meet the growing demand across India.
Akasa Air got the no-objection certificate from the civil aviation ministry in October to start commercial flights, as per reports.
In 2021, the company ordered 72 Boeing's 737 Max aircraft and CFM LEAP-1B engines. CFM delivered its first CFM56 engines in the early 1990s, and by far nearly 600 engines are operated by airlines from the Indian subcontinent.
The purchase agreement, which included spare engines and long-term services agreement, was valued at nearly $4.5 billion.