Raveena Tandon: Delhi is almost gasping for breath
Actress Raveena Tandon says she is disturbed by the oxygen shortage in the capital amid the second wave of Covid, and has taken it upon herself to send oxygen cylinders to the city.
Raveena has started an initiative called Oxygen Seva On The Wheels Mumbai To Delhi, where she is sending oxygen cylinders through her non-profit organisation, Rudra Foundation to the Capital.
"Just look around you, how can what's happening not need you to do something, instead of just sitting and tweeting about it. As you can see, Delhi is almost gasping for breath, and this is the initiative a few likeminded people along with me decided to take up," Raveena told IANS.
The actress says they are reaching out to those who are well-off for funding, and acknowledges the cooperation of Chintu Kwatra and Khushiyan Foundation.
"I have dispersed a lot of 300 cylinders and for the rest, we are trying to generate funds from likeminded people, whether it is our friends or anyone who has extra money. We are not pressuring people, the common man to come forward and donate. At this moment, everyone needs to save for emergency that they might face. But yes, we are reaching out to people who can make a difference and asking them to chip in," she says.
Not only shortage of oxygen, but people are also being forced to pay exorbitant prices for medical necessities. Talking about the same, the actress says: "Be it ambulances or hospitals, oxygen, oximeters, concentrators, the amount of money being charged is ridiculous. People in dire need of these things are desperate, anything to save their near and dear ones, and are shelling out their life's savings. What can I say about these people taking advantage of the needy at the moment?" she says.
However, she adds that she has also been a lot of support for her initiative. "Many of my family members have chipped in, my extended family, cousins, like-minded friends, people have called me from various places and it is an initiative that is being supported by a lot of people," she says.
Raveena adds that she is making sure to deliver the oxygen to the right people, so that it can go to those who need it, free of cost.
"What we are doing is a drop in the ocean of what is required, but the fact is that we have tied up with people where we know for sure this will go free of cost to the needy. We have tied up with DCP South Delhi, the police, and we are handing over a part of the lot that is going now. Then we are giving Radha Soami Satsang Beas cylinders because they have a centre at Chattarpur, which is free of cost. We are giving part of it to the army and another NGO, which has tied up with us. We are going through Twitter and verifying whoever is most needy at that time and sending cylinders there. It's a personal one- to -one thing that we are doing," she says.
Bhumi Pednekar to star opposite Rajkummar Rao in 'Bheed'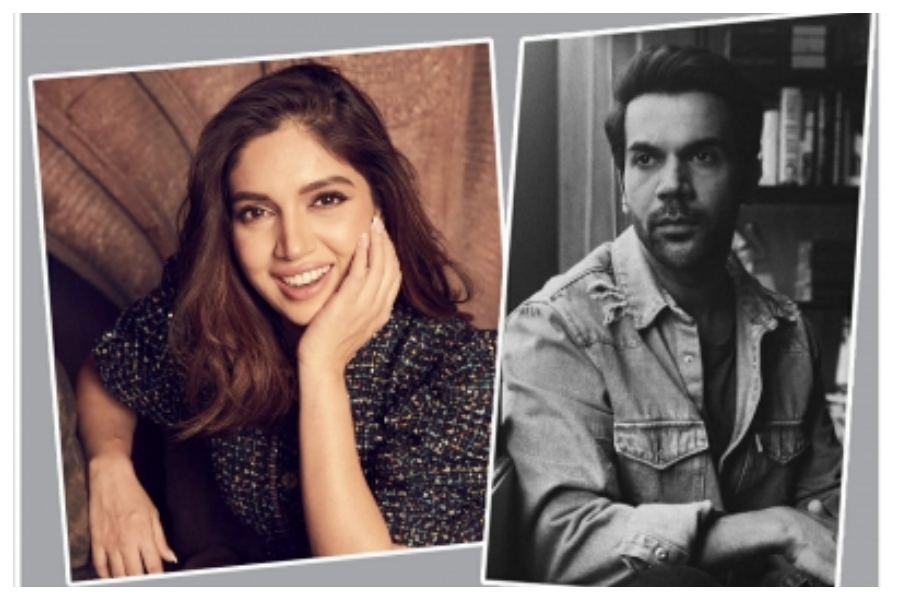 Actress Bhumi Pednekar will be seen sharing screen space with Rajkummar Rao once again after 'Badhaai Do' in the upcoming social drama 'Bheed', directed by Anubhav Sinha.
Bhumi said: "Being part of an Anubhav Sinha film is a matter of great honour and privilege. He shares my value system in believing that movies have the power to shift mindsets. As artists, the responsibility of telling such stories lies with us… This is a crackling subject and I can't wait to get on to the journey of this film."
The film will be shot across Lucknow. It is expected to go on floors in November as the unit continues their pre-production for the next few weeks.
Sinha said: "Bhumi was the perfect choice for a film of this nature. She is an assured actress and a woman with a mind of her own. That's the quality this character needs to have. I couldn't have asked for a better cast. These are performers who not only shine every time they are on screen; they elevate the written word to create magic on screen."
He feels blessed to have the team he is working with.
Sinha added: "I couldn't have asked for a better collaborator than Bhushan Kumar who is immensely supportive at every step along the way. He is the kind of visionary who believes in the diversity of cinema and choose to tell stories that are gutsy and off the beaten path.a
'Bheed' is jointly produced by Bhushan Kumar's T-Series and Anubhav Sinha's Benaras Mediaworks.
Bhushan Kumar added: "Bhumi is a fantastic performer and there couldn't have been a better choice for the role."
Debutante Sharvari: 'Bunty Aur Babli 2' is my big-screen debut, have given it my all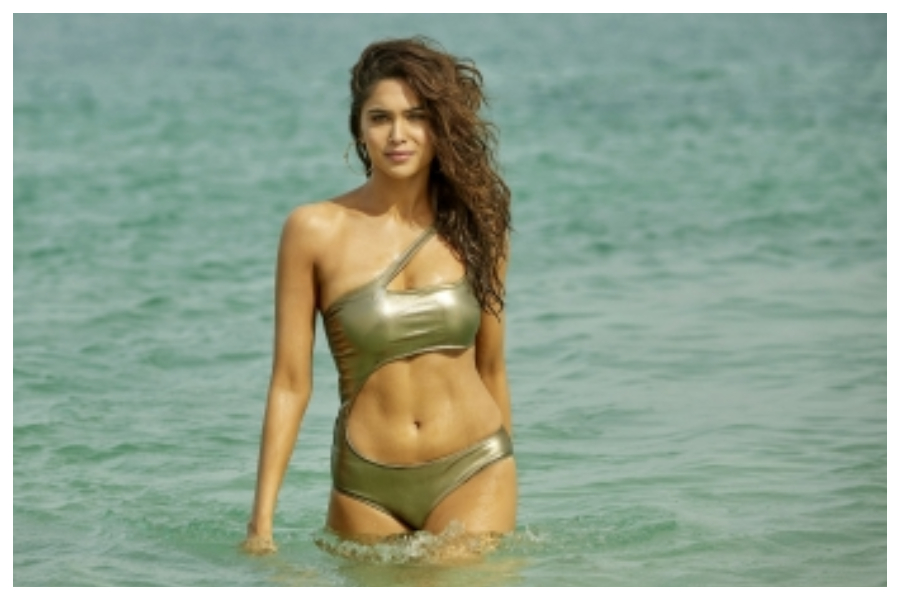 Debutante Sharvari will be seen as the new 'Babli' in the comedy 'Bunty Aur Babli 2'. She says it is her big screen debut and has given it her all.
Sharvari said, "I was honoured that YRF could see me as the new Babli in the film. 'Babli' is an iconic character in the history of Indian cinema, thanks to Rani ma'am's incredible work in the first film. I'm a big fan of her and hope that I have done justice to the role."
The new actress is being presented in an uber-glam avatar in the film in which she has been paired opposite Siddhant Chaturvedi who plays the new 'Bunty'.
Sharvari will imbibe all the characteristic traits of Babli — highly intelligent, sassy, always up for a great challenge, and most importantly a supremely talented con-woman. The new Babli is tech-savvy, she is a product of the digital boom and thus, supremely skilled and equipped to pull off intricate cons.
"Since my character is based in today's times, I have tried to play it in my own way and I only hope that Rani ma'am and the audiences will love my effort. This is my big-screen debut and I have given it my all. I can't wait to see all the responses that my performance will evoke. I'm keeping my fingers crossed," she added.
'Bunty Aur Babli 2' is an out-and-out family entertainer that is set to release on November 19. The film has been directed by Varun V. Sharma.
Bombay HC to hear Aryan Khan's bail plea on Oct 26
The Bombay High Court on Thursday posted to October 26 the hearing of the bail application of Aryan Khan, arrested in a drugs case by the Narcotics Control Bureau.
The matter came up before Justice N.W. Sambre with Khan's lawyer Satish Maneshinde seeking urgent hearing on Friday or Monday.
However, Justice Sambre decided to take up the matter on Tuesday next, and Aryan Khan may have to spend five more days in custody.
Khan, the son of Bollywood superstar Shah Rukh Khan, has challenged a ruling of the Special NDPS Court on Wednesday, rejecting his bail plea, along with co-accused Arbaaz Merchant and Munmun Dhamecha.