Rahul Gandhi slams Centre as India-China trade crosses $100-bn mark
 Former Congress president Rahul Gandhi on Wednesday took a swipe at the Centre over India-China trade crossing $100-billion mark despite a military standoff, saying the country is waiting to see the current dispensation step down.

He said in a tweet in Hindi,"Jumlo Ki sarkar hai, Jhoot Dhong Dikhawa apar hai, desh ko ab jhola uthne ka intezar hai."(This is a government of rhetoric, the pretence of falsehood is immense and the country is waiting for their bags to be packed).

Gandhi was commenting on India's trade with China as after the Chinese incursion, the Centre had banned Chinese apps as amidst repeated domestic boycotts of Made-in-China, trade volume between India and China hit a record high of $100 billion by November, the Global Times reported citing the latest data from the Chinese General Administration of Customs.

Chinese state media pointed out that while there are those in India who are concerned about the trade deficit advocating not to rely too much on trade with China, the data speaks for itself.

"Whatever the political considerations of these people, seeing China as India's enemy should not be an option for India and one that India cannot afford to make. Further increasing cooperation is the right choice," the Global Times report said.

India has long hoped to reduce its trade deficit with China, but making bilateral trade more balanced cannot be done by curbing Chinese exports to India, which would only hurt the Indian economy. Further boosting China's imports from India is the right way to go, and there is room for coordination between the two sides in this regard, and it should be a joint effort, the report said.

The record two-way trade provides the best evidence of the two countries' economic complementarities and the strong resilience of bilateral economic relations. In particular, by importing Chinese products at relatively low prices, India has saved more foreign exchange reserves and improved capital efficiency, Global Times reported.

Also, India's large imports of machinery and electronics from China and Chinese investment in the country's smartphone sector have greatly served the needs of the Indian people and boosted Indian exports to third countries, it added.


Maharashtra's daily Covid-19 case count crosses 500-mark, highest since March 5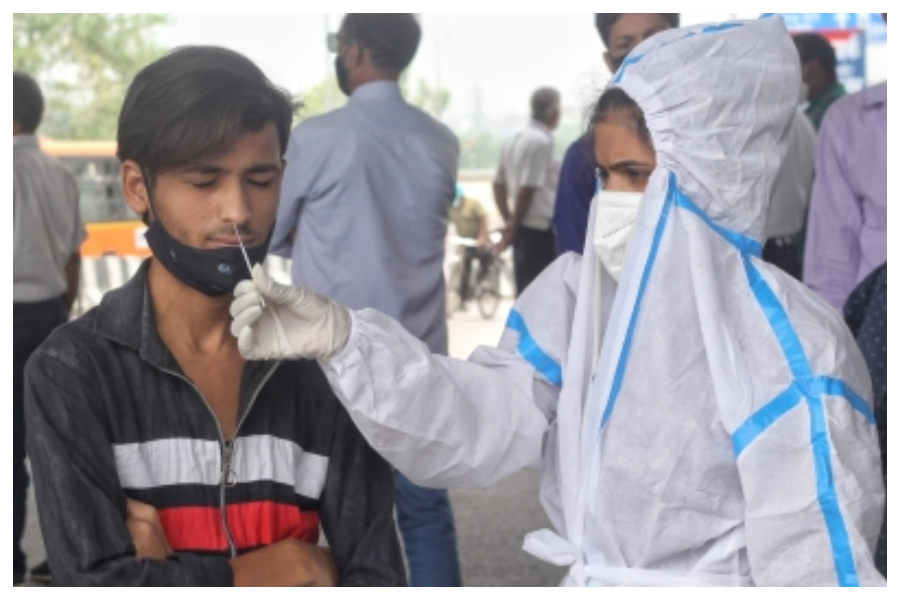 Maharashtra on Thursday recorded 511 fresh coronavirus positive cases, the highest single day count since March 5, and one fatality. With this addition, the state's Covid-19 tally rose to 78,84,329 and toll to 1,47,858.

On Wednesday, the state had recorded 470 cases and zero fatality. On March 5, the state had witnessed 535 cases of the respiratory disease and the fresh tally of 511 was the highest in a 24-hour span since then.There are 2,361 active cases in the state at present, the department said.
India witnessed a marginal increase in Covid cases with 2,710 infections being recorded in the past 24 hours, against previous day's 2,628, the Union Health Ministry said on Friday.
Also, 14 deaths were registered taking the nationwide death toll to 5,24,539.
Meanwhile, the active caseload rose to 15,814 cases, accounting for 0.04 per cent of the total positive cases.
The recovery of 2,296 patients in the last 24 hours took the cumulative tally to 4,26,07,177 Consequently, India's recovery rate stands at 98.75 per cent.
Meanwhile, India's Daily Positivity rate continues at 0.58 per cent, while the Weekly Positivity Rate in the country currently stands at 0.52 per cent.
In the same period, a total of 4,65,840 tests were conducted across the country, increasing the overall to 84.84 crore.
As of Friday morning, India's Covid-19 vaccination coverage exceeded 192.97 crore, achieved via 2,44,01,227 sessions.
Over 3.34 crore adolescents have been administered with a first dose of Covid-19 jab since the beginning of vaccination drive for this age bracket.
Yuvraj Chhatrapati Sambhajiraje scion withdraws from Rajya Sabha race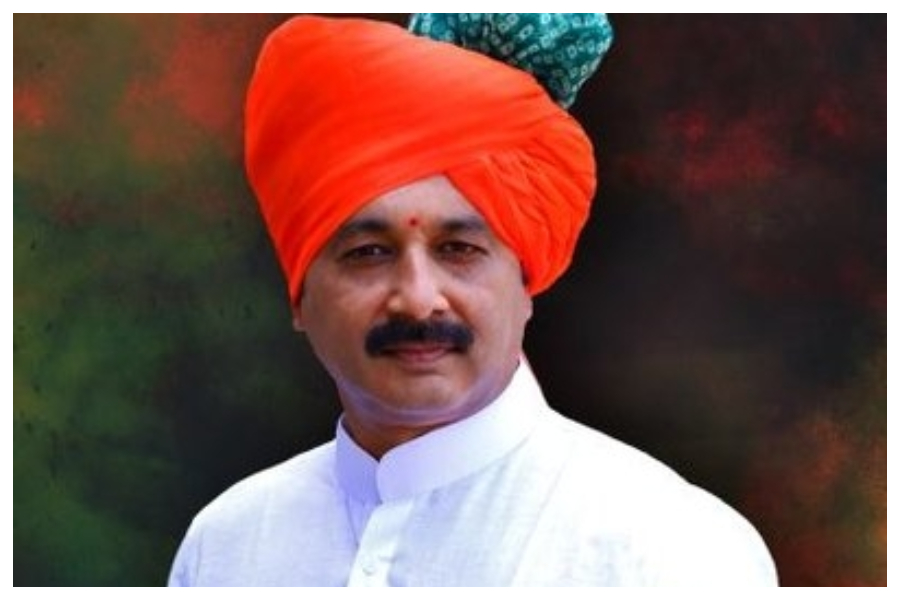 On anticipated lines, Yuvraj Chhatrapati Sambhajiraje, scion of the Kolhapur throne, withdrew from the Rajya Sabha race, here on Friday.
He cited his decision as arising out of self-respect and concern for the masses.
Earlier, Sambhajiraje had explained that since the BJP can get only 2 seats, and the Sena-NCP-Congress one each, he would contest that 'extra' sixth seat solo with the support of various major and smaller parties.
FIR against unknown person for threatening MP Navneet Rana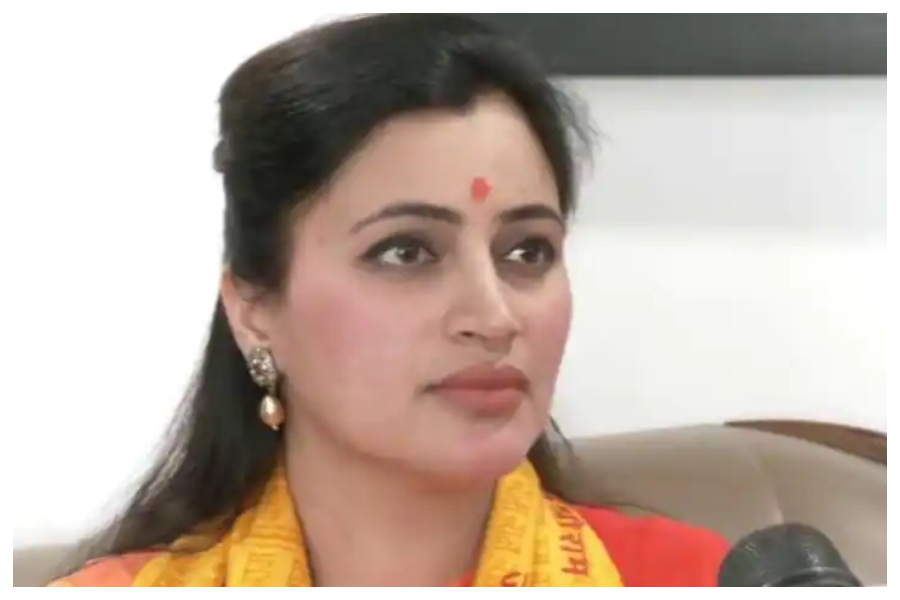 Delhi Police has registered an FIR against an unknown person for allegedly issuing death threats to Member of Parliament Navneet Rana, an official said on Thursday.
"An FIR has been registered at the North Avenue police station under sections 506 (punishment for criminal intimidation) and 509 (word, gesture or act intended to insult the modesty of a woman) of the Indian Penal Code," Deputy Commissioner of Police (New Delhi district) Amrutha Guguloth said.
Rana's Personal Assistant, Vikas Goswami, in the complaint, alleged that the parliamentarian received 11 calls on Tuesday in which the caller threatened her of dire consequences if she ever recites Hanuman Chalisa or comes to Maharashtra.
"The caller spoke to her very rudely and in a very inappropriate manner. He abused her, threatened to kill her and said he won't allow her to enter Maharashtra," the complaint lodged in Hindi read.
He further wrote that MP Rana was extremely disturbed and scared after several threatening calls.
Meanwhile, the Delhi Police has started probing the matter, and call detail records of the parliamentarian are being examined.