Punjab CM Amarinder Singh orders strict enforcement of Covid protocols
Punjab Chief Minister Amarinder Singh on Thursday ordered strict enforcement of Covid safety protocols to prevent any super-spread events, along with an increase in daily vaccination doses to two lakh.
He also directed to set up a special control room for effective in-person monitoring of home isolation cases.
Citing figures on mortality and positivity, the Chief Minister said that the restrictions currently in place are showing results, and they needed to be implemented strictly, particularly in Mohali and other big cities which are showing high rates of transmission and positivity.
Singh pointed out that the state's positivity rate stands at 8.1 per cent, even though positivity in the age group of less than 40 years had come down from 54 per cent (September 2020) to 50 per cent (March 2021).
The curbs, coupled with strong efforts by all concerned, had helped reduce the percentage of mortality in the age group below 60 years from 50 per cent (September 2020) to 40 per cent (in March 2021), and should be strictly followed, he added.
However, the CM reiterated his demand that the Centre should allow vaccination for under 45 in areas with more cases, since the UK variant was infecting younger people more.
He directed Chief Secretary Vini Mahajan to pursue the matter with the central government, while medical expert K.K. Talwar stressed that patients of kidney and liver disease who are under 45 years should at least be allowed to be vaccinated.
The Chief Minister was chairing a virtual meeting with several ministers, including Health Minister Balbir Sidhu, Education Minister Vijay Inder Singla and Medical Education Minister O.P. Soni, along with senior administrative and police officials.
Making it clear that there was no scope for complacency, Singh said that the special control room with a dedicated team could utilise ANMs, ASHA workers, interns from medical colleges, to move beyond just telephonic to more in-person monitoring.
On the vaccination front, the Chief Minister directed the Health Department to further scale up vaccination efforts to vaccinate the entire eligible population within this month, along with auditing of any deaths taking place after vaccination.
"While vaccination has increased to 90,000 per day, we need to further take it up to 200,000 per day," he said, adding that Punjab currently has 300,090 Covishield and 100,000 Covaxin vaccines in stock.
Sufficiency of doses must be ensured at all times and it must be ensured that the COWIN portal is updated so that the actual position is reflected, the Chief Minister said, adding that districts must not spread themselves too thin and execute vaccination strategies that ensure no wastage and adequate availability.
Singh also ordered immediate overtime allowance and weekly offs for all vaccinators, to reduce the burden on them.
Pointing to a Punjab Police case study, shared by DGP Dinkar Gupta, he pointed out that percentage increase in vaccination among police personnel had led to a clear downward trend and decline in active positive cases among the force.
The empirical data clearly shows a positive effect of vaccination amongst the policemen, and not only the number of active positive cases has come down, but the number of policemen requiring critical medical care has also become negligible, the DGP informed the Chief Minister, citing the study findings.
He said as against a peak of 1,700 daily cases last year, this surge had seen only 400 policemen getting infected on any given day at its peak. He also informed the meeting that after taking the second dose, there had been no death in the department due to Covid.
Noting that even though there had been a decline in CFR, almost 30 per cent deaths are taking place within two days of hospitalisation. Singh said around 84 per cent patients presented themselves at the hospital for the first time with severe symptoms, indicating delayed reporting.
Ninety per cent of the total deaths have been of persons with comorbid conditions, he observed, directing the department to ensure that those with Covid symptoms should immediately report to the nearest health facility to save precious lives.
Health Secretary Hussan Lal informed the Chief Minister that there was currently no shortage of oxygen in the state, with three oxygen plants already operational and two more in the process.
He said the department was grateful to the Rajasthan Chief Minister for providing it with 20,000 doses of Remdisivir, which have been given to both government (12,500) and well-functioning private hospitals (7,500 doses).
Punjab still has about 7,000 doses in stock, after giving around 300 to the PGI, he added.
Earlier in a presentation, the Health Secretary apprised the meeting that as against the 8.1 per cent overall positivity in Punjab, the district of Mohali was reporting 18 per cent.
PIL filed in Bombay HC to seek probe in expenses of CM Eknath Shinde's Dussehra rally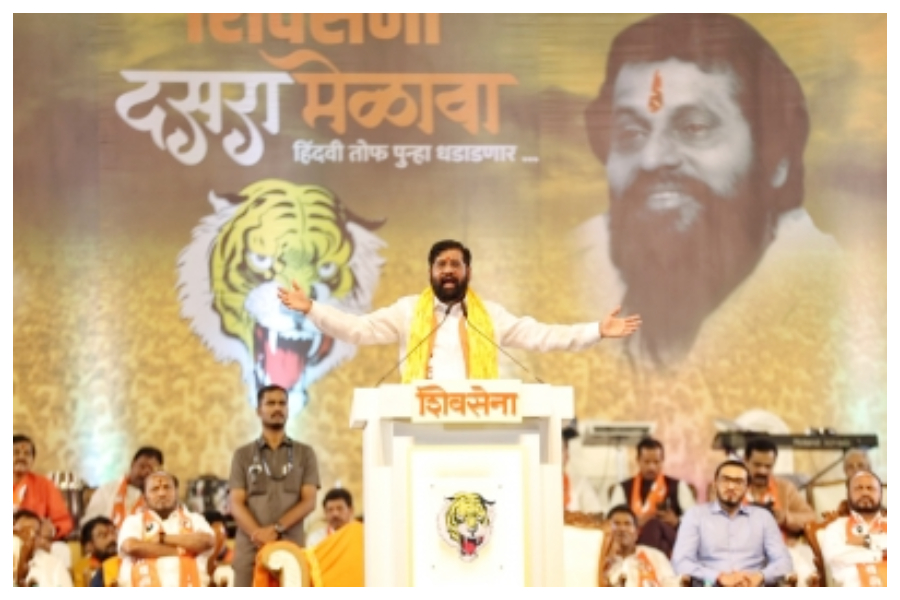 In a petition filed in the Bombay High Court, a social worker has asked the source of money and sought a probe against Chief Minister Eknath Shinde under the provisions of the Money Laundering Act and the Income Tax for allegedly spending "Rs 10 crore or more" during his Dussehra rally at MMRDA grounds in Bandra Kurla Complex (BKC) on October 5.
Deepak Jagdev, a social worker, petitioned through advocate Nitin Satpute asking the court to direct central agencies such as the CBI, Mumbai Police Economic Offence Wing, and the Enforcement Directorate (ED) to investigate the fund of Rs. 10 crore or more used by the unregistered party led by Eknath Shinde in the CM's Dussehra Rally on Wednesday.
he petitioner raised the question of the use of public transport, such as the 1,700 Maharashtra State Road Transport Corporation (MSRTC) buses, for transporting Shinde's supporters from various parts of the state to BKC, which caused a lot of inconvenience to the average man.
Social activists have raised the question that "What is the source of money?" as huge amount of money was spent for advertisements in newspapers, to rent the BKC ground, songs, teasers, putting over 2000 hoardings, and food packets, and "more than Rs. 10 crores has been paid to the State Transport.'
Drawing comparison with incarcerated political leaders, the plea states: "If Sanjay Raut can be jailed for Rs. 56 lakh and Anil Deshmukh for Rs. 4.5 crore of his own property, then Shinde is also liable for Rs. 10 crore."
The plea asserts that there is a high probability that black money has been used for this public rally by spending Rs 10 crore. The source of black money and funding needs to be investigated.
Uddhav Thackeray's response sought to Shinde group's claim on poll symbol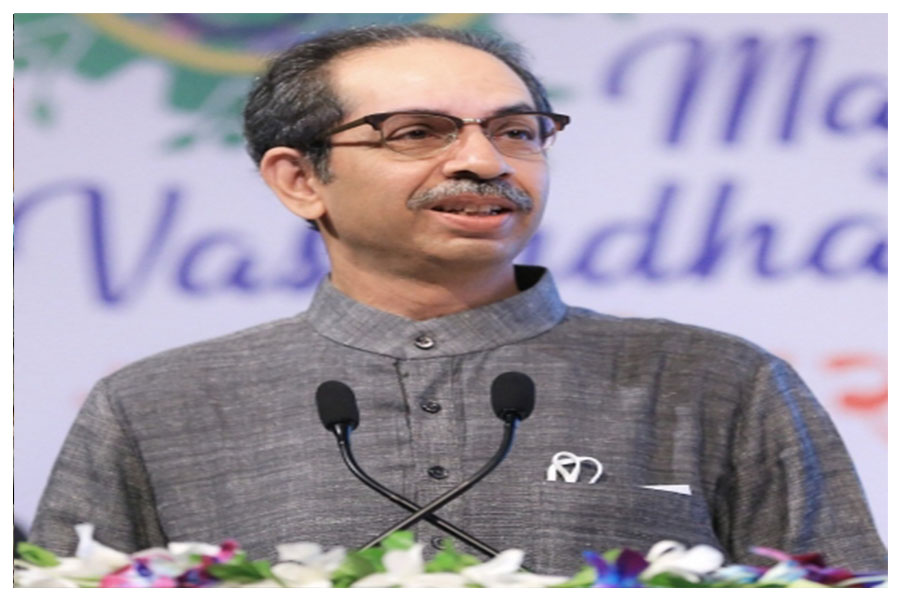 The Election Commission on Friday wrote a letter to Shiv Sena leader and former Maharashtra chief minister Uddhav Thackeray, asking him to furnish a response along with requisite documents in the case related to dispute over claims by two groups over "real Shiv Sena", by Saturday.
In the letter issued on Friday, the Commission said that it received an application from the (incumbent Maharashtra Chief Minister) Eknath Shinde faction on October 4 to allot the symbol of the party 'Bow and Arrow' to the group led by Shinde in view of ongoing bye-election from 166-Andheri East Assembly Constituency.
"Chirag Shah, an advocate, on behalf of Shinde has furnished an application to allot the symbol of the party 'Bow and Arrow' to the group led by Shinde in view of ongoing by-election from 166-Andheri East Assembly Constituency," said the Commission's letter.
The Commission said that it is yet to receive a reply from the Thackeray group.
"Though your reply is yet to be received, considering the fact that by-election has been notified from 166-Andheri East Assembly constituency, it is directed that you may furnish your comments along with requisite documents as requested by the Commission's letter, latest by 2 p.m. of 8.10.2022," it said.
In case no reply is received, the Commission will take appropriate action in the matter accordingly, it added.
The Commission in its letter dated September 29 had requested Thackeray to furnish written submissions along with the respective documents to support claim, if any, by 2 pm, October 8.
DMK intra-party polls: TN CM Stalin files nomination for president's post
Tamil Nadu Chief Minister M.K. Stalin on Friday filed nomination papers for the president's post in the ruling DMK intra-party elections.
The party general council meeting is scheduled to be held on October 9 at St. George School, Aminjikarai, Chennai.
Before filing his papers, Stalin paid floral tributes at the memorials of former Chief Ministers of Tamil Nadu C.N. Annadurai and M. Karunanidhi.
After filing his nomination papers at Anna Aruvalayam, the DMK headquarters, Stalin paid floral tributes before the photograph of his late father and former Chief Minister of Tamil Nadu M. Karunanidhi at his Gopalapuram residence.
Senior DMK leader and state waterworks minister S. Duraimurugan, who is also the organising secretary of the party, DMK treasurer and Member of Parliament T.R. Baalu, former Union Minister and Member of Parliament from The Nilgiris A. Raaja, Stalin's sister and Member of Parliament Kanimozhi, and other senior ministers and parliamentarians were present.
Stalin's son and party youth wing leader and Member of Legislative Assembly from Chepauk constituency,Udayanidhi Stalin was also present during the filing of the nomination.