PSB loan disbursal picks up pace, rise to over Rs 29K crore
Rupees.
Country's largest banking institution State Bank of India leads the pack of public sector banks in disbursing emergency loans to the industry and help improve investment climate in the country amidst Covid-19 pandemic.
The bank has cumulatively disbursed loans to the tune of Rs 8,300.98 crore to 76,947 corporate accounts across the country up to June 11. The loans have been disbursed under the Rs 3 lakh crore Emergency Credit Line Guarantee Scheme (ECLGS) announced by the government for meeting the liquidity needs of the MSME sector in the present crisis.
The SBI's loan disbursal accounts for over 55 per cent of Rs 14,690.84 crore disbursed by 12 PSBs under the scheme up to June 9. The disbursals have picked up pace lately as the amount for MSMEs stood at Rs 599.12 crore just a day back on June 8.
In a tweet, the office of finance minister Nirmala Sitharaman said: "As of 11 June 2020, #PSBs have sanctioned loans worth Rs 29,490.81 crore under the 100 per cent Emergency Credit Line Guarantee Scheme, out of which Rs 14,690.84 crore has already been disbursed."
As per the finance ministry data, loans have been disbursed to 3,75,087 accounts under ECLGS showing that a wide spectrum of industries are taking advantage of the scheme to meet their immediate liquidity needs.
Apart from SBI, Union Bank of India and Canara Bank have sanctioned over Rs 1,000 crore worth of loans to MSME segment. Also, Punjab National Bank, Bank of Baroda and Bank of India have sanctioned over Rs 700 crore worth of loans. Though disbursal from Central Bank of India is relatively lower as it has distributed the money to large number of accounts at over 68,277.
Bulk of the loan sanctions has gone to industry in the southern states while industrial sectors in Maharashtra, Uttar Pradesh, Rajasthan and Gujarat have also received high quantum of loans from PSBs.
In all PSBs have sanctioned loan under ECLGS to over 7.5 lakh accounts so far while disbursals have been made in case of over 3.75 lakh accounts.
The ECLGS scheme is the biggest fiscal component of the Rs 20-lakh crore Self-Reliant India Mission package announced by Finance Minister Nirmala Sitharaman last month.
Israel launches $70.8 mn programme to boost hi-tech in Arab sector
Israel has launched a 225-million-shekel ($70.8 million) programme to boost high-tech developments in the Arab sector in the country.
The five-year plan, announced by the Israel Innovation Authority (IIA) and the Ministry for Social Equality, on Wednesday, is set to encourage entrepreneurship and hi-tech employment in the Arab communities, Xinhua news agency reported.
The programme includes the setup of entrepreneurship centers, technological accelerators to advance new ideas, angel clubs to recruit investors, and a technological incubator to promote Arab entrepreneurship.
"Incorporating high-tech employees from the Arab sector is a highly important social, financial, and strategic need," said Orit Farkash-Hacohen, Israel's minister for innovation, science and technology.
In 2019, only one percent of high-tech employees in Israel were from the Arab society, said a report published by the Bank of Israel.
Tesla saw a breakthrough 2021 with $5.5 bn net income: Musk
Elon Musk has said that 2021 was a breakthrough year for Tesla and for electric vehicles in general, as the EV maker ended last year with $5.5 billion in net income, compared to $721 million in 2020.
Tesla produced 305,840 vehicles in the fourth quarter, a 70 per cent increase over the previous year.
For the full year 2021, the company delivered 936,172 vehicles, just short of the promised 1 million vehicles but still an increase of 87 per cent over the previous year.
"While we battled, as everyone did, with supply chain challenges through the year, we managed to grow our volumes by nearly 90 percent last year," Tesla CEO Elon Musk said in an earnings call late on Wednesday.
Tesla said its first Model Y vehicles to be made at its new Austin, Texas factory were nearing completion.
"If we were to introduce new vehicles, our total vehicle output will decrease; We will not be introducing new vehicle models this year. It wouldn't make sense," said Musk.
According to him, 2022 is the year "we will be looking at factory locations to see what makes the most sense with possibly some announcement by the end of this year".
Tesla also highlighted its controversial Full Self-Driving product as "a primary area of focus."
"There are several profound improvements to the FSD stack that are coming in the next few months," he said.
Equities settle high after crash on Monday; Sensex up over 350 pts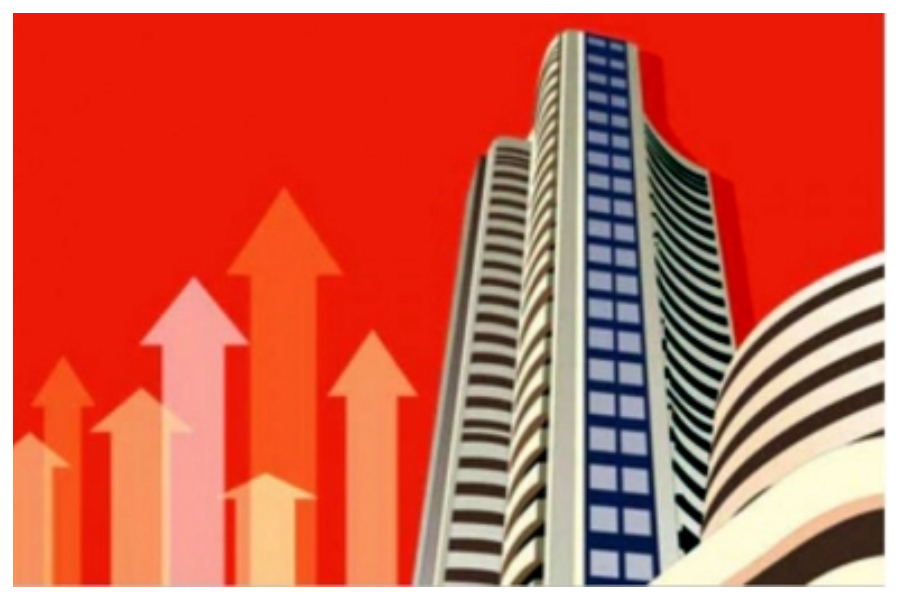 After a bloodbath in the Indian equity segment on Monday due to continued selling-off pressure by foreign institutional investors, the market on Tuesday recovered its losses, though marginally.
Sensex settled 0.6 per cent or by 366 points higher at 57,858 points, whereas Nifty is 0.8 per cent up or by 128 at 17,277 points.
Barring Nifty IT index, all the others traded in the green during the intra-day trade. Nifty bank, auto, media, PSU bank, and realty indices rose the most, NSE data showed.
On the stocks front, Maruti Suzuki India, Axis Bank, SBI, Indusind Bank, and UPL were the top five gainers, rising 7.4 per cent, 6.5 per cent, 3.9 per cent, 3.6 per cent, and 3.5 per cent, respectively. Wipro, Bajaj Finserv, Titan, Ultratech Cement, Tech Mahindra were the top five losers during the session.
"After a week-long consolidation, domestic indices took a breather supported by low-level buying. Western markets also supported staging recovery following correction in oil markets, and as uncertainties over Fed policy and geopolitical tensions eased," said Vinod Nair, Head of Research at Geojit Financial Services.
"However, volatility is expected to linger as investors await the Fed's final policy statement, providing clarity on the timeline of rate hikes. If the statement is as hawkish as anticipated, we cannot ignore a bounce in the market."