Private equity inflow in India realty up 19% in FY21
Bucking the pandemic private equity (PE) investments into the India real estate sector rose around 19 per cent in FY 2020-21 to over $6.27 billion, according to an Anarock report.
During the previous financial year, PE investments into the realty sector stood at $5.8 billion.
Indian real estate recorded its highest-ever private equity investments since in the last fiscal, since FY16, noted the Anarock Capital's 'Flux – FY20-21 Market Monitor for Capital Flows'.
Unlike earlier, FY21 saw private equity investors focus majorly on portfolio deals across multiple cities and assets, rather on specific projects or cities. Such portfolio deals constituted 73 per cent of the overall investments, with around $4.58 billion invested through portfolio deals in multiple cities.
The average ticket size of PE deals rose by 62 per cent from $110 million in FY20 to $178 million in FY21. Both structured debt and equity witnessed strong growth during the year at 84 per cent and 15 per cent respectively, said the report.
Structured debt was largely towards portfolio deals instead of project-level assets, it said.
Though FY21 was an unprecedented year due to the pandemic, foreign PE funds showed much optimism for India. As much as 93 per cent of the total PE investments pumped into Indian real estate were by foreign investors.
Investments by foreign PE funds almost doubled from $3 billion to $5.8 billion in FY21. In contrast, domestic PE funds invested merely $300 million compared to $420 million in FY20.
Shobhit Agarwal, MD & CEO of Anarock Capital said: "Foreign funds are evidently very upbeat about India. High-grade rental-generating assets have attracted foreign investors in a big way during the year."
Moreover, India has a strong underlying demand for office space with quality workforce and average rentals available at less than a dollar per square feet per month, he said.
"Alongside, the successful REIT listings have provided a good monetising option for PE investors, leading to a stronger demand for good quality rental earning office and retail assets," Agarwal said.
Mumbai: Property registration in city up 7% to over 8,500 units in January, reports Knight Frank
New Delhi: Mumbai is witnessing an up in registration of properties. A 7 per cent year-on-year rise during this month (January 2022 vs January 2023) was reported by Property consultant Knight Frank India which comes to 8,694 units on better demand.
Knight Frank India said that Mumbai city (area under BMC jurisdiction) saw property sales registration of 8,694 units in January 2023, contributing over Rs 658 crore to the state revenues. The registration figure is till 12 noon and will increase slightly by end of the day.
Residential & non-residential split
Of the total properties registered, 84 per cent were residential while 16 per cent were non-residential properties.
The data pertains to transactions in both primary (fresh sales) and secondary (re-sale) markets of all types of properties — residential, commercial and others.
However, the registration of properties fell 7 per cent in January when compared to December, which saw 9,367 units registration.
Shishir Baijal, Chairman and Managing Director, Knight Frank India, said, "Despite strong headwinds consumer inclination toward home purchase has driven residential property sales in Mumbai." The demand has persisted despite rising house loan rates, absence of state government concessions, and increases in property price over the past year, he said.
"Maharashtra government continues to be a major beneficiary of demand. While the repo rate is likely to increase soon, we anticipate the positive demand sentiment to largely stay unchanged as Indian economic growth prospects remain strong," Baijal said.
The registration of properties in Mumbai city rose 9 per cent year-on-year during 2022 calendar year to 1,22,035 units — highest in the last one decade — on better demand.
As many as 1,11,913 units were registered during the 2021 calendar year.
Registration of properties stood at 64,242 units in 2013; 63,636 units in 2014; 67,400 units in 2015; 63,255 units in 2016; 68,659 units in 2017; 80,746 units in 2018; 67,863 units in 2019; and 65,633 units in 2020.
Adani Group hits back with detailed responses to Hindenburg's unsubstantiated accusations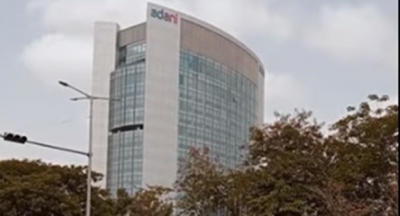 On Sunday, Adani Group responded to unsubstantiated allegations and misleading narrative peddled by Hindenburg Research at length in an over 400-page response backed by relevant documents.
Adani Group's response also raises the questions against the ulterior motives and modus operandi of Hindenburg that has conveniently ignored the Indian judiciary and regulatory framework.
The detailed response from Adani Group covered its governance standards, credentials, creditworthiness, best practices, transparent conduct, financial and operational performance and excellence.
The Hindenburg report has been made with a clear intent to profiteer at the cost of our shareholders and public investors. Its report is neither "independent" nor "objective". It is a manipulative document that is rife with conflict of interest and intended only for creating a false market in securities to book wrongful gain, which clearly constitutes securities fraud under Indian law.
Of the 88 questions posed by Hindenburg, it is pertinent to note that 68 refers to the matters that have already been duly disclosed by Adani Group companies in their respective annual reports, offering memorandums, financial statements and stock exchange disclosures from time to time. Sixteen out of 20 questions are pertaining to public shareholders and their sources of funds, while the balance four are simply baseless allegations.
Needless to say that Hindenburg has created these questions to divert the attention of its target audience while managing its short trades to benefit at the cost of investors. The report claims to have undertaken a "2-year investigation" and "uncover evidence", but comprises nothing other than selective and incomplete extracts of disclosed information which has been in the public domain for years.
"We take serious objection to Hindenburg that chose to mislead the investors, watchdogs and policy makers at a time when Adani Group has launched country's largest FPO. Adani Group is deeply committed to its stakeholders, and it is thankful to them for standing with us over the past 30 years. Shockingly, Hindenburg Research's attack on the trust of Adani Group's stakeholders undermines its commitment for the 'Growth with Goodness'," Adani Group said.
Hindenburg Research has come up with a document covering selective and twisted extracts of already disclosed information to raise questions in the minds of Indian and global investors to mislead them about Indian growth story. It is an attack on the trust of Adani Group's stakeholders undermines its commitment for the 'Growth with Goodness'.
Adani Portfolio companies have successfully and repeatedly executed an industry beating expansion plan over the past decade. While doing so, the companies have consistently de-levered with portfolio net debt to EBITDA ratio coming down from 7.6x to 3.2x, EBITDA has grown 22 per cent CAGR in the last 9 years and debt has only grown by 11 per cent CAGR during the same period.
Equity Injection in the Adani Portfolio Adani Portfolio has raised $16 billion equity under a systematic capital management plan for all the Portfolio companies over the last 3 years as a combination of primary, secondary and committed equity from marquee investors like TotalEnergies, IHC, QIA, Warburg Pincus etc.
The portfolio has developed deep bank relationships with institutions such as JP Morgan, Bank of America Merrill Lynch, Citi, CreditSuisse, UBS, BNP Paribas, Deutsche Bank, Barclays, Standard Chartered, MUFG, DBS and Emirates NBD among others. This has strengthened access to diverse funding sources and structures.
Adani Portfolio companies have demonstrated successful syndication of the banking transactions, resulting in de-risking of the banks in volatile markets. Case in point being Holcim's Indian cement business acquisition with international banks, and Navi Mumbai Airport and Kutch Copper refinery with domestic banks Adani Group companies also have a very strong audit process in order to prevent any deviations from the regulatory obligations and highest legal standards.
The Audit Committee of each of the listed verticals is composed of 100 per cent of Independent Directors and chaired by Independent Director.
The Statutory Auditors are appointed only upon recommendation by the Audit Committee to the Board of Directors. Adani Portfolio company's follow a stated policy of having global big 6 or regional leaders as Statutory Auditors.
Hindenburg has deliberately and repeatedly trivialised the change of CFOs to twist this into a narrative.
The fact is that many of the CFOs are still part of the organisation in other capacities to take on larger responsibilities as part of our growth stories.
Others have left post retirement or to pursue their own entrepreneurial endeavours and continue to work in our association.
None of the resignations have ever been made pursuant to any alleged concerns and Hindenburg's baseless narrative.
Premium segment at highest spot, 5G phones at 32% market share in India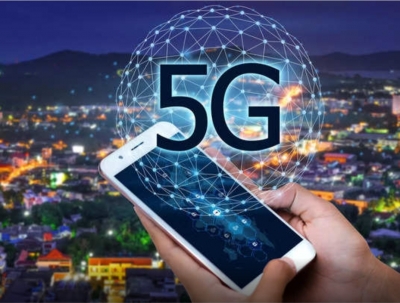 Premium segment (Rs 30,000 and above) contributed 11 per cent to India's smartphone shipments and 35 per cent to overall market revenue in 2022, the highest ever.
Samsung led the market in 2022 in terms of shipment value share with a 22 per cent share, followed by Apple, in the country, according to Counterpoint Research.
However, in terms of shipment volume, Xiaomi led the market in 2022 with a 20 per cent share, closely followed by Samsung.
Xiaomi slipped to third position in Q4 2022 with Samsung and vivo capturing first and second spots respectively.
5G smartphones captured a 32 per cent share in 2022. Samsung became the top-selling 5G brand in 2022 with a 21 per cent share.
Apple continued to lead the premium smartphone segment, with the iPhone 13 emerging as the top-selling model. Apple also led the market in Q4 2022 in terms of shipment value.
"Consumer demand started declining from the second quarter when the global economy was crippled by multiple macroeconomic issues like all-time high inflation, rising unemployment and geopolitical conflicts, affecting India's economy as well," said senior research analyst Prachir Singh.
Inventory build-up across channels after the second quarter led to lower-than-expected shipments throughout the second half of the year.
"We believe that the inventory and demand situation will continue to affect the market in the first half of 2023 before improving in the latter half driven by the festive season and upgrades to 5G devices," Singh added.
India's smartphone shipments declined 9 per cent YoY to reach over 152 million units in 2022, according to the report.
The decline, which is the second ever in India's smartphone market, can be attributed to the decline in entry-level and budget segments which faced supply constraints at the beginning of the year and then witnessed lower demand throughout the year.
"While entry-tier and budget segments were most affected, the premium segment remained immune and showed double-digit growth. OEMs' increased focus, consumers upgrading for premium features and, most importantly, availability of various financing schemes," said research analyst Shilpi Jain.
Overall, India smartphone market revenue remained flat despite a 9 per cent YoY decline in shipments.
OnePlus grew 50 per cent YoY in 2022 driven by the OnePlus Nord CE 2 series.
It focused on diversifying and expanding its product portfolio across different price points and increasing its offline presence to drive sales, the report mentioned.