PNB scam: Mumbai court grants bail to Dhanesh Sheth, close aide of Choksi
A trial court here has granted bail to Dhanesh Vrajlal Sheth, the managing director of three firms accused in the multi-crore Punjab National Bank (PNB) fraud case and a close aide of fugitive businessman Mehul Choksi.
Sheth's lawyer Vijay Aggarwal argued during the case hearing on Monday that the Central Bureau of Investigation (CBI) was trying to "fire from the shoulder of the judge".
He said that in this matter a supplementary charge sheet was filed by the CBI, summons were issued by the court and cognizance was taken on June 15 this year.
He argued that summons were also issued by the court to Sheth, managing director of Nakshatra Brands Ltd. and pursuant to such summons he appeared and filed bail application before the court.
Aggarwal vehemently argued that the investigation was completed in the present case and a charge sheet has been filed without the arrest of the accused person, which depicts that there was no need for custodial interrogation of Sheth.
Aggarwal also brought light to the fact that a company cannot be represented till an application under section 305 CrPc is not filed.
He emphasised that 'it has been three years since the accused persons have not been arrested, and now the CBI is trying to fire from the shoulder of the judge'.
Aggarwal said that the judge granted bail to the accused person on a surety of Rs one lakh.
This comes forth as another relief to the accused as Nitin Prem Shahi, Assistant Finance executive of Gitanjali Gems Ltd and Aniyath Shivraman Nair, AGM Gitanjali Jewels were also accused of being actively involved along with the main accused in getting LOU's issued from PNB without having sanctions. They were granted bail in 2018, while Choksi continues to be in custody in Dominica.
Last month, the CBI, in its supplementary charge sheet in the PNB scam, charged Choksi with criminal conspiracy, destruction of evidence and cheating.
Choksi is currently in the custody of the Dominican Police on charges of illegal entry into the Caribbean nation. He was granted bail by Dominica HC on Monday on medical grounds.
The CBI charge sheet also revealed that Choksi had told his associates that they might get into trouble with the Enforcement Directorate (ED).
This was two months before he fled India in January 2018, months before a case was registered against him and his nephew Nirav Modi.
It further stated that Choksi conspired with employees of the PNB for the issuance of 165 LoUs (Letters of Undertaking) and not 142 LoUs as alleged by the bank in its complaint, says the charge sheet.
The CBI charge sheet claimed that none of these LoUs were ever entered into the bank's core system since bank employees were bribed by Choksi and his associates.
The CBI also found that 347 FLCs (foreign letters of credit) were issued to overseas banks on behalf of Mehul Choksi's firms between 2014 and 2016.
The charge sheet pointed out that 88 of these FLCs were issued in 2014, followed by another 143 in 2015 and 116 in 2016.
The FLCs were issued in favour of Choksi's firms Gili India Ltd, Gitanjali Exports Corporation Ltd, Nakshatra Brands Ltd and Asmi Jewellery India Ltd.
RS extends condolences to earthquake victims in Turkey, Syria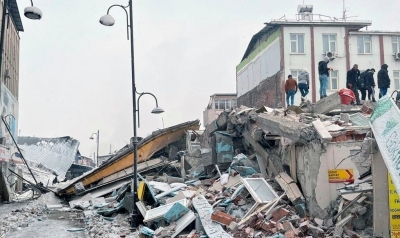 The Rajya Sabha on Tuesday paid condolences to the victims of the earthquake that struck Turkey and Syria.
Leading the house, Chairman Jagdeep Shankar said that the house wishes that those who are still in the rubbles are rescued.
On Tuesday, India dispatched the first batch of humanitarian aid along with a rescue team of the National Disaster Response Force (NDRF) to Turkey where a massive 7.8-magnitude quake has killed over 4,300 people and injured thousands others.
Taking to Twitter, External Affairs Ministry spokesman Arindam Bagchi said: "India's Humanitarian Assistance and Disaster Relief (HADR) capabilites in action."
"The 1st batch of earthquake relief material leaves for Turkey, along with NDRF Search & Rescue Team, specially trained dog squads, medical supplies, drilling machines & other necessary equipment."
The 51-member NDRF team headed by Deputy Commandant Deepak Talwar left from the Hindon Airport in Ghaziabad for Turkey on board an Indian Air Force (IAF) aircraft in the early hours of Tuesday.
Also in a tweet, the IAF said that "An IAF C-17 got airborne for Turkey. Bearing Search & Rescue teams of the @NDRFHQ."
Shraddha Walkar murder: Delhi court takes cognisance of charge sheet, scrutiny on Feb 21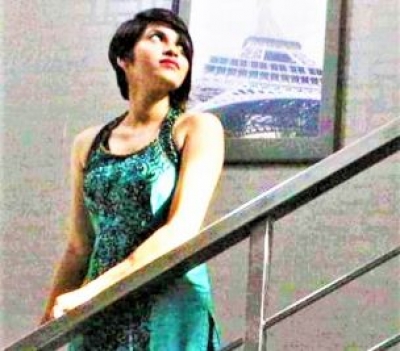 A Delhi court on Tuesday took cognisance of the charge sheet filed by Delhi Police against Aaftab Amin Poonawala, accused of murdering his live-in partner Shraddha Walkar and then chopping her body into several pieces.
On January 24, the police had filed the charge sheet in the case which contains over 6,000 pages and the court had extended Poonawala's custody for 14 days.
After taking cognisance of the charge sheet, the court posted the matter for its scrutiny on February 21.
According to sources, the charge sheet was prepared on the basis of forensic and electronic evidence, and has around 100 witnesses.
Poonawala has been accused of killing Walkar and then chopping her body into several pieces and storing them in a refrigerator before disposing of them in the Chhatarpur forest area over a period of three months.
During the last hearing when Poonawala was produced before the court through video conferencing before Metropolitan Magistrate Aviral Shukla, he had contended that he wanted to change his lawyer.
Poonawala had demanded law books to study. The court had also directed the prison authorities to provide him with warm clothes.
On January 6, Poonawala had moved an application in the court seeking release of his debit and credit cards, citing the need for funds to purchase day-to-day items, as well as warm clothes.
Poonawala's application was moved through his advocate seeking to release funds from his bank account citing that he did not have enough warm clothes to counter the winter chill inside the prison.
Delhi: Riders of Ola Bike, Rapido among 5 held for robbery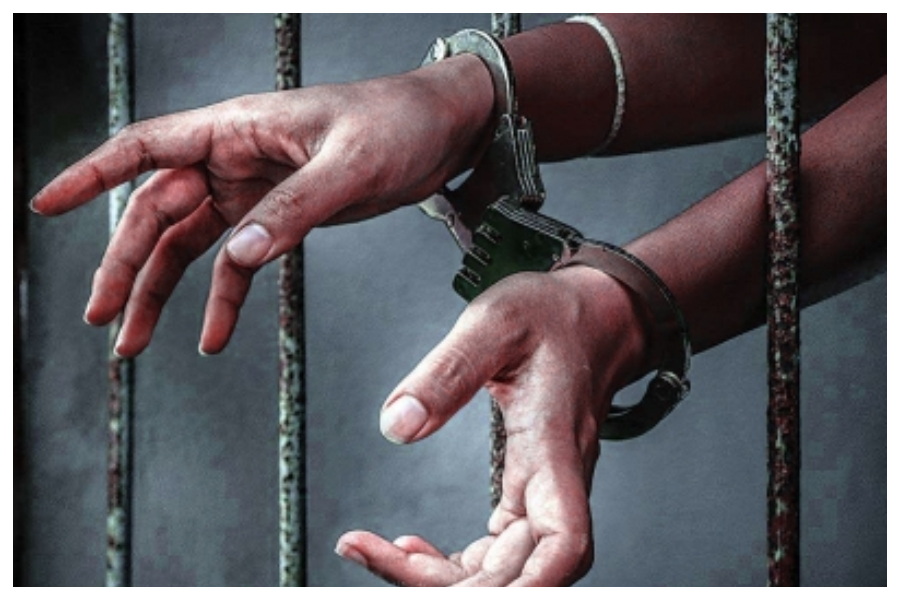 Delhi Police have arrested five men, including two riders of Swiggy, Rapido and Ola Bike, for allegedly robbing a 55-year-old man of Rs 32 lakh at gunpoint in Delhi.
New Delhi, Feb 6 : Delhi Police have arrested five men, including two riders of Swiggy, Rapido and Ola Bike, for allegedly robbing a 55-year-old man of Rs 32 lakh at gunpoint in Delhi.
The accused have been identified as Rihaan, Ansaar, Nazim, Rahul Verma and Aakash alias Yogesh.
Police said that Rahul and Aakash are working as a rider of online food delivery app Swiggy, online delivery app Rapido and Ola Bike.
According to Rohit Meena, Deputy Commissioner of Police (Shahdara), on January 29, 51-year-old Mohan Lal told police that three assailants came on a bike, hit him with the butt of the pistol, threatening to kill him, and robbed his bag containing Rs 32 lakh near Hedgewar Hospital in the area.
"During investigation, the route of travel was mapped and after an amalgamation of CCTV analysis, Rahul and Aakash were nabbed who upon interrogation revealed that many more persons were involved in conspiring, recce and execution of the robbery and thereafter they were booked under dacoity," said the DCP.
Nazim, Ansaar and Rihaan were also nabbed after multiple raids. "Their interrogation revealed that one accused, who is on the run, planned the dacoity along with Ansaar, Nazim and Rihan. More persons are yet to be arrested," said the DCP.
"The accused had been doing recce of Mohan Lal for the past 15 days and January 26, they planned to commit the dacoity but dropped it. on January 29, after making a foolproof plan which even involved weapons, they executed and looted Rs 32 lakh," said the DCP.
"There were four bikes and nine persons, who were assigned individual tasks with minute details of execution. Further raids are being made to nab the remaining accused persons and to recover the remaining amount," the official added.