Plane hijacked in Afghanistan, In Kabul to Evacuate its Citizens flew to Iran
Ukrainians plane reported hijacked that arrived in Afghanistan to evacuate Ukrainians on tuesday, by unidentified people who flew it into Iran
" Ukraine's Deputy Foreign Minister Yevgeny Yenin said that, "Last Sunday, our plane was hijacked by other people. On Tuesday, the plane was practically stolen from us, with an unidentified group of passengers onboard instead of airlifting Ukrainians. from Kabul. "Our next three evacuation attempts were also not successful because our people could not get into the airport," he said.
According to TASS, a military transport plane with 83 people onboard, including 31 Ukrainians, arrived from Afghanistan to Kiev on Sunday. The report said that the deputy minister did not report anything about what happened to the plane or whether Kiev would seek to get it back or how the Ukrainian citizens got back from Kabul, onboard of this "practically stolen" plane or another one sent by Kiev.
Mumbai News: Man booked for depositing fake ₹2,000 notes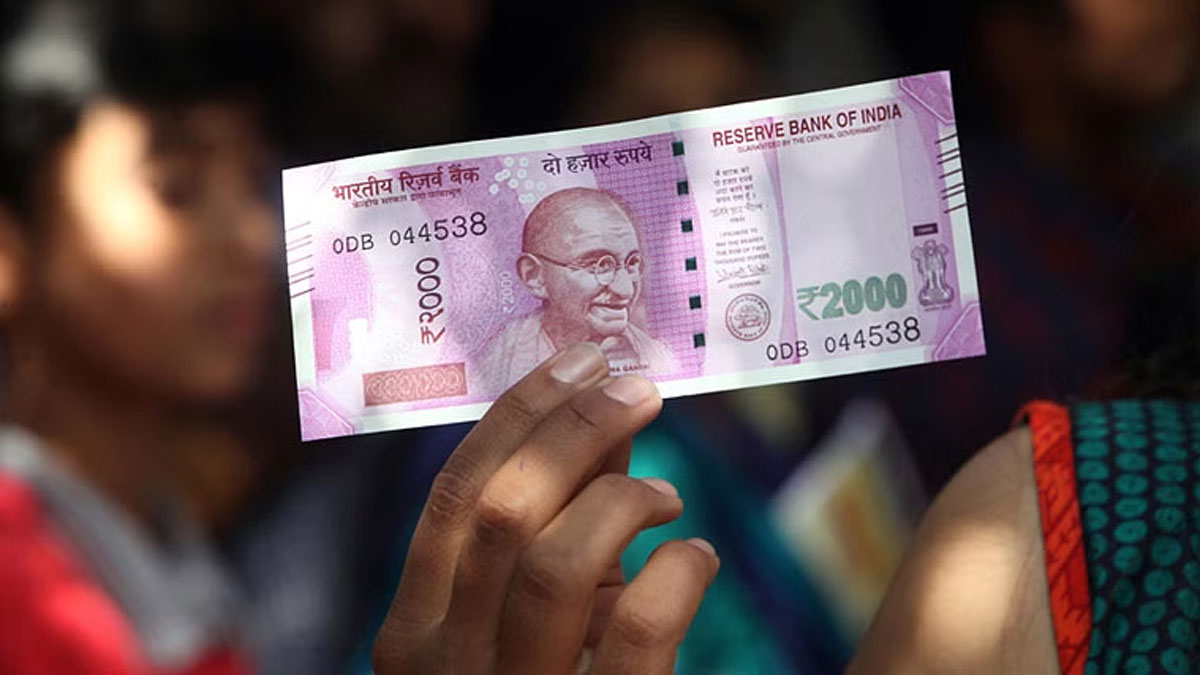 Mumbai: A private bank has lodged a complaint with the police against a customer who had deposited fake Rs2,000 notes in the bank. At the time of depositing the cash, the accused had told the cashier that the money was given to him by one of his business parties. The paper used for the notes were thick and also had less security features, police said.
According to the DB Marg police, the complainant works as deputy branch manager of the Lamington Road branch of the bank. On Wednesday, during checking of the cash, one of the bank officials got suspicious about some of the notes while checking. The bank staff found 10 notes of Rs2,000 denomination to be fake.
Rs 14 lakh deposited
It was learnt that the man had visited the bank around 1pm and had deposited 700 notes of Rs2,000 denomination (Rs14 lakh) in three bank accounts. At the time of depositing the cash, the cashier had suspected some of the notes to be fake and asked the depositor from where he had got those notes.
The bank then got a complaint lodged in the matter on Wednesday. The police have registered a case under sections 489-B (using as genuine, forged or counterfeit currency-notes or bank-notes) and 489-C (possession of forged or counterfeit currency-notes or bank-notes) of the Indian Penal Code.
Mumbai: Anti-Narcotics Cell destroys drugs worth ₹4,860 Cr
Mumbai: The Worli branch of the Anti-Narcotics Cell on Friday destroyed more than 2,400 kg of mephedrone (MD) drugs worth Rs4,860 crore. The contraband was seized following raids on companies, which operated as chemical units, in Nalasopara, Ambernath and Gujarat. Subsequently, eight people were booked under the Narcotic Drugs and Psychotropic Substances Act.
Following the central government's guidelines, the authorities destroyed the drugs in a furnace at a solid waste management facility.
Tamil Nadu: Smugglers dump gold worth ₹20 crore in sea in Gulf of Mannar, Coast Guard divers recover it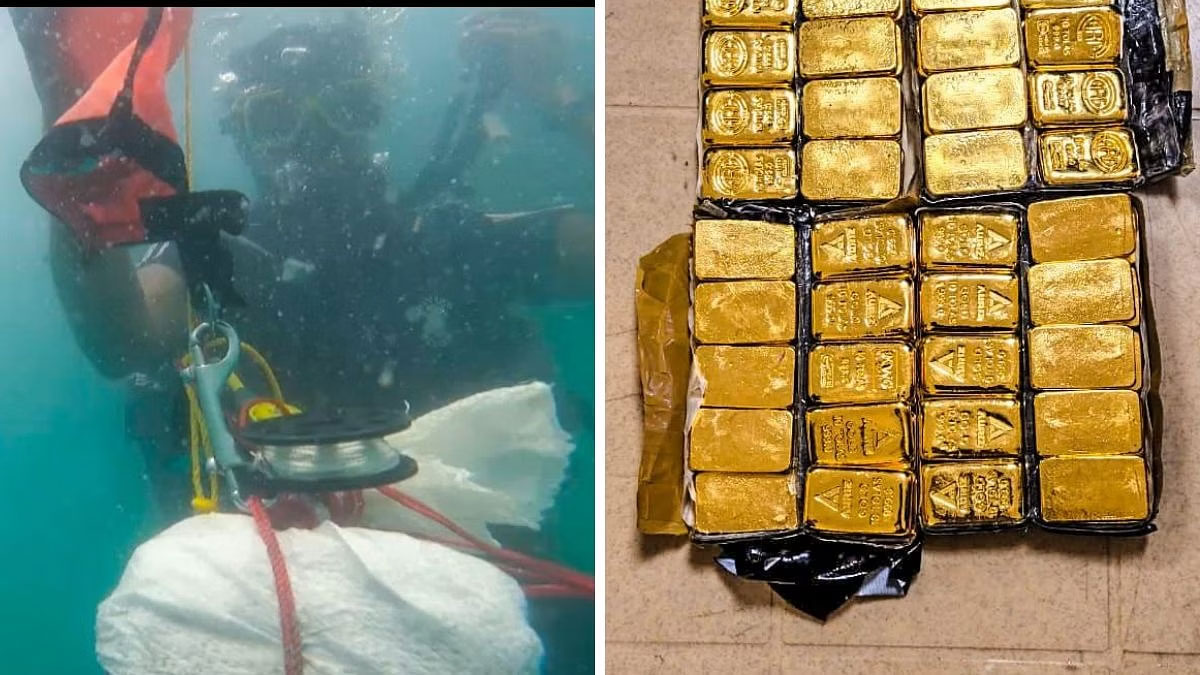 Chennai: Smugglers on board a fishing boat dumped gold worth Rs 20.2 crore crore in the sea in Gulf of Mannar in Tamil Nadu during a joint operation launched by Indian Coast Guard with DRI and customs to intercept them.
Based on a specific input from DRI regarding illegal smuggling of contraband from Sri Lanka to India, a joint operation was launched by Indian Coast Guard and DRI on May 30. The joint teams deployed by both agencies kept a close surveillance on fishing vessels operating in the Gulf of Mannar, especially near Indo-Srilanka International Maritime Boundary Line (IMBL).
3 smugglers were held along with their boat
Defence sources said on the morning of May 30, the joint team from Indian Coast Guard and DRI, detected a suspicious boat approaching Mandapam fishing harbour. "When challenged, the boat tried to evade apprehension but was finally apprehended in north Gulf of Mannar. While being chased, the suspects threw the consignment into water. The boat along with three suspects were apprehended and taken into custody for investigation. Simultaneously, a major diving operation was launched by Indian Coast Guard to search for the illegal gold dumped at sea," officers said.
Meanwhile, a separate team from DRI apprehended a second suspicious boat off Vadalai village south of Mandapam. The boat had about 21. 269 Kgs of smuggled Gold, which was seized by DRI along with two suspects who were taken into custody.
Gold discovered after 2 days of search
"After relentless diving operation off the coast of Mandapam for two days, the ICG diving team in coordination with local divers successfully recovered the gold consignment from the sea bed in the morning of June 1. This consignment was found to carry gold bars weighing 11.600 kg," a Defence press release said.
The joint operation by Indian Coast Guard and DRI resulted in total seizure of about 32.869 kg of illegal Gold valued at approx. Rs.20.20 Crores. The seized contraband and suspects are in custody of DRI for further legal action.