Petrol and diesel prices rise again
Petrol and diesel prices rose sharply on Thursday after a day's pause as global oil prices remained firm reaching
the highest levels this fiscal.
Petrol prices increased by 11 paise per litre to Rs 81.70 per litre on Thursday from Rs 81.59 a litre on the previous day.
Diesel prices, on the other hand, increased by a higher margin of 21 paise to Rs 71.62 a litre, up from Rs 71.41 per litre on the previous day.
Oil companies began increasing pump prices of the two petroleum products from Friday after a nearly two-month-long hiatus in fuel price revision. The prices increased for five consecutive days before a day's pause on Wednesday.
In five days, petrol prices have gone up by 53 paise and diesel rates have risen by 95 paise per litre. With Thursday's increase, petrol prices have now risen by 64 paise per litre and diesel by Rs 1.16 a litre since Friday.
Petrol prices had been static since September 22, and diesel rates hadn't changed since October 2.
Though retail pricing of petrol and diesel has been deregulated and oil marketing companies were following a daily price revision formula, the same was suspended for almost two months to prevent volatility in international oil markets from impacting fuel prices regularly during the pandemic.
But with crude on the boil again on news of a successful coronavirus vaccine launch soon, OMCs finally resorted to a price increase to cover for their under recovery on the sale of two petroleum products.
The benchmark Brent crude has crossed $48 a barrel on Intercontinental Exchange (ICE). It has remained at over $ 43 a barrel for most of November.
OMCs need almost 40 paise per litre increase in retail price of petrol and diesel to cover for $1 increase in crude. Going by this yardstick, product prices would have to be increased by upto Rs 2 per litre to cover under recovery on its sale.
Nepal's economy not like Sri Lanka's, but can go that way: Former central bank Guv
Dipendra Bahadur Chhetri, the former Governor of Nepal Rastra Bank (NRB), has said that the situation of Nepal's economy is not like that of Sri Lanka.
However, if the political rights are given to the wrong persons like in Sri Lanka, there is a possibility of Nepal becoming the next Sri Lanka, he said, Republica reported.
Speaking at an interaction programme on the current economic situation in Nepal held in Kathmandu, Chhetri said the present situation in Sri Lanka is due to arbitrary tax rates imposed by the same family as the president, prime minister and finance minister.
He also mentioned that Nepal should not be associated with Sri Lanka as it has just held local elections and is now preparing to hold federal and provincial elections, Republica reported.
Similarly, the former central bank Governor said that Nepal's foreign exchange reserves, SDRs and gold in foreign currency accounted for seven months of imports to meet the growing imports and consumption of petroleum products.
Likewise, he doubted that the forthcoming monetary policy to be introduced by the NRB would be as extensive as in the past. He said that the loans given by the banks to expand the capacity of the industry were used for import.
Turkey increases minimum wage amid soaring inflation, currency volatility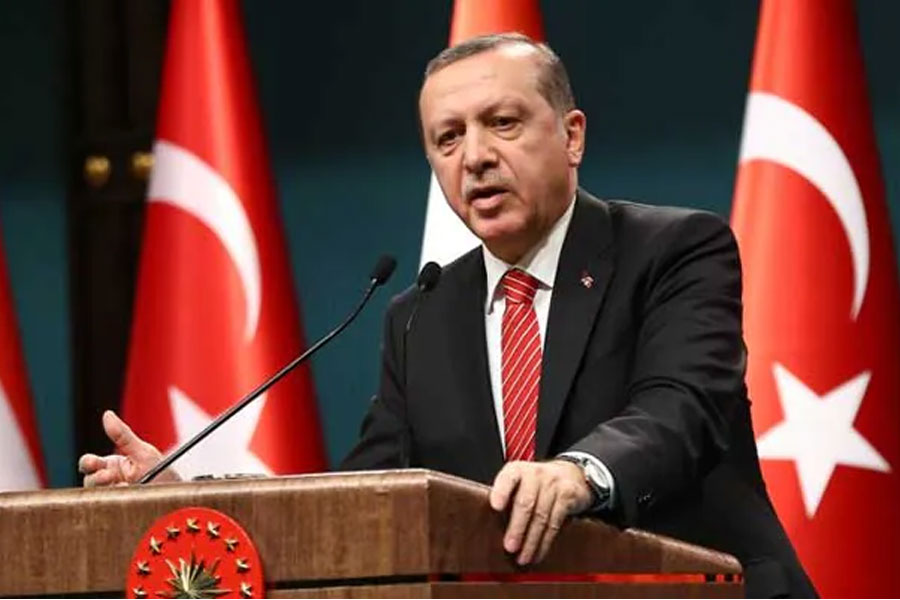 Turkish President Recep Tayyip Erdogan announced that the country's minimum wage would be hiked up in the face of soaring inflation and volatile currency rates.
"The minimum wage will be 5,500 Turkish liras ($328) with an interim increase of 30 percent, effective immediately starting on July 1," Erdogan said.
At the beginning of this year, the government increased the monthly minimum wage by 50 per cent to alleviate the financial burden on workers, reports Xinhua news agency.
Turkey has long been struggling against ever-increasing inflation.
In June, the total losses of the Turkish lira against the US dollar amounted to almost 100 per cent in one year.
Erdogan has long been focusing on a low-interest policy to increase exports and production for a stabilised lira, asking for patience from his voters.
SpiceJet aircraft makes emergency landing in Delhi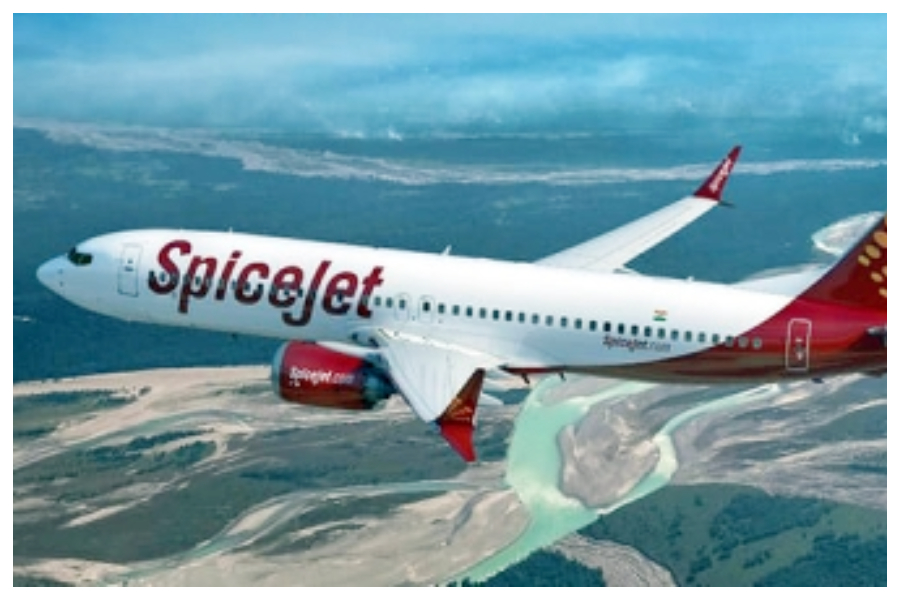 A Jabalpur-bound SpiceJet aircraft was forced to make an emergency landing at the Indira Gandhi International Airport here on Saturday after its crew noticed smoke in the cabin.
A senior SpiceJet official told IANS that the said Q400 aircraft SG-2962 was operating between Delhi and Jabalpur.
"While passing 5000ft, the crew noticed smoke in the cabin after which the pilots decided to return to Delhi," the official said.
He further said that the aircraft landed safely in Delhi, following which passengers disembarked.
Meanwhile, the Delhi Fire Service was also alerted before the aircraft made the emergency landing.
"We received a call about emergency landing at 7.00 a.m. after which five fire tenders were immediately pressed into service as a precautionary measure," a fire department official told IANS.
The official confirmed that the aircraft landed safely and the engines returned by 7.25 a.m.