PE exits record second best month ever at $12 billion
Private equity exits have picked up momentum in 2021 with May 2021 recording the second-best month ever with exits worth $12 billion.
According to the IVCA-EY monthly PE/VC roundup, May 2021 recorded investments worth $3.6 billion across 60 deals, on the back of nine large deals worth $2.7 billion. Exits recorded $12 billion across 18 deals, with three strategic exits worth US$10.4 billion.
Vivek Soni, Partner and National Leader Private Equity Services, EY said, 2021 has emerged as the second-best year for PE/VC exits after 2018 with exits worth $19.3 billion in the first five months. This is more than three times the total exit value recorded last year. Strategic exits have been the biggest driver of this rise, recording $12.7 billion so far as large well-funded corporates are taking advantage of the current environment to consolidate businesses/and or acquire online capabilities to enhance the value proposition of their existing brick and mortar businesses.
"We expect capital markets driven exits to increase meaningfully as a number of Indian 'unicorns' follow up on their IPO plans. Equity markets reaction to these maiden listings will be a bell weather event for the Indian start-up eco-system and could potentially fire up more investments as well as exit activity in 2021 and 2022", Soni said.
May 2021 recorded 18 exits worth $12 billion, almost 42 times the value of exits in May 2020 (US$286 million) and almost 4 times the value recorded in April 2021 ($2.7 billion). This is the second highest monthly value of exits after the $16 billion recorded in September 2018 due to the Flipkart-Walmart deal.
Strategic exits in May 2021 were highest at $10.4 billion across seven deals which include the sale by CPPIB and Partners Group of their 90 per cent stake in Global Logic for $8.6 billion to Hitachi and the sale by Softbank of its 80 per cent stake in SB Energy for $1.8 billion (EV of $3.5 billion) to Adani Green Energy Limited (AGEL), which were also the largest exits in 2021.
Another major exit in May 2021 saw Carlyle sell a partial stake in SBI Life Insurance for $531 million.
Prudent financial management helps Reliance Jio reduce running costs
Reliance Jio Infocomm Limited prepaid entire deferred liabilities pertaining to spectrum acquired in auctions of year 2014, 2015, 2016 and the spectrum acquired in year 2021 through trading of right to use with Bharti Airtel Limited aggregating to Rs 30,791 crore (including accrued interest) in FY2021-22.
This was refinanced through a mix of INR Loans and Debentures. The Company expects that this prepayment will result in interest savings of about Rs 1,200 crore annually.
Reliance, a responsible organisation, leveraged its intellectual capital to contribute to the country's fight against Covid-19.
Reliance's scientists analysed more than 1,000 genomes of the virus.
The knowledge base was used to develop novel cost-effective diagnostic kits called 'R-Green' and 'R-Green pro one'. These kits have received ICMR approval and showed a high degree of accuracy and specificity during validation studies.
Reliance has also collaborated with IIIM-CSIR (Jammu) to develop an RT-LAMP Kit to facilitate the point-of-care diagnosis of Covid-19.
The R&D team actively contributes to the company's technical wisdom to facilitate innovation globally by publishing research articles on diagnostics and treatment. Application of natural-astaxanthin for COVID-19 management published in 'Biomedicine and Pharmacotherapy' journal is recognised as top 100 research paper. The paper is listed in WHO's global repository.
PSA based oxygen concentrators can produce oxygen with 93 per cent (+- 3 per cent) purity. The unit is an excellent solution during hospitalisation situation due to Covid-19 to maintain the SpO2 level of a patient. Reliance R&D has designed oxygen generator with a purity of 90 per cent to 95 per cent with 5 LPM oxygen leveraging its expertise in adsorption technology.
Reliance collaborated with India's CSIR-National Chemical Laboratory (CSIR-NCL) to recycle Covid-19 PPE waste. Useful products such as automotive components and flowerpots are being made from the recycled PPEs.
Reliance Industries Limited issued its Annual Report for FY22 on August 6. The company will be holding its Annual General Meeting on August 29.
Among other things, the RIL Annual Report mentioned about the progress made by all its business verticals viz. Retail, Digital Services, O2C and E&P, and spoke about RIL's intentions in the Green Energy field.
India's forex reserves rises after four weeks of fall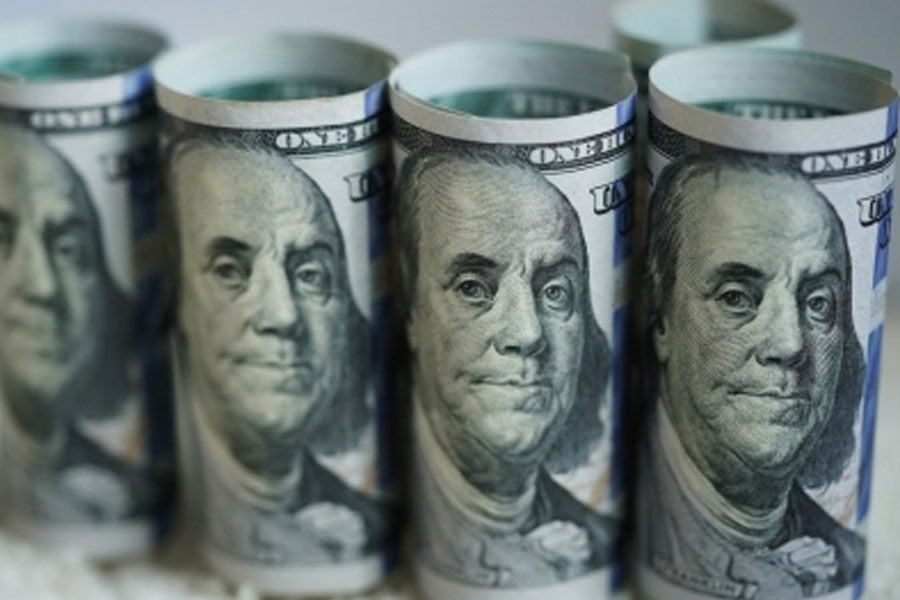 India's forex reserves rose around $2.4 billion during the week ending July 29, after falling for last four consecutive weeks, on back of positive inflows by foreign investors in the Indian equity market.
The country's foreign exchange reserves rose by $2.315 billion to $573.875 billion during the week ending June 29, according to the Reserve Bank of India's (RBI) weekly supplementary statistical data.
"India's foreign exchange reserves, supplemented by net forward assets, provide insurance against global spillovers. Our umbrella remains strong," RBI Governor Shaktikanta Das said. "The Reserve Bank has also used its foreign exchange reserves accumulated over the years to curb volatility in the exchange rate," he added.
During the current financial year (up to August 4), the US dollar index (DXY) has appreciated by 8 per cent against a basket of major currencies. In this milieu, the Indian Rupee has moved in a relatively orderly fashion depreciating by 4.7 per cent against the US dollar during the same period – faring much better than several reserve currencies as well as many of its EME and Asian peers.
The depreciation of the Indian rupee is more on account of the appreciation of US dollar rather than weakness in macroeconomic fundamentals of the Indian economy.
"Market interventions by the RBI have helped in containing volatility and ensuring orderly movement of the rupee. We remain watchful and focused on maintaining stability of the Indian rupee," Das added.
In July, foreign investors turned net buyers in the Indian equities nearly after 10 months, with an investment of around Rs 4,980 crore in the Indian equity markets. This comes heavy sell-off by these entities of around Rs 50,203 crore.
According to NSDL data, investment of foreign investors in July month stood at Rs 4,989 crore, as compared to over Rs 50,000 crore outflows in June, Rs 39,993 crore in May and Rs 17,144 crore in April.
The other central banks of Asia also used their foreign exchange reserves to defend their currency.
Despite the resultant drawdown, India's foreign exchange reserves remain the fourth largest globally.
Crack down on OPPO, Vivo, Xiaomi can push them to leave India: Chinese state media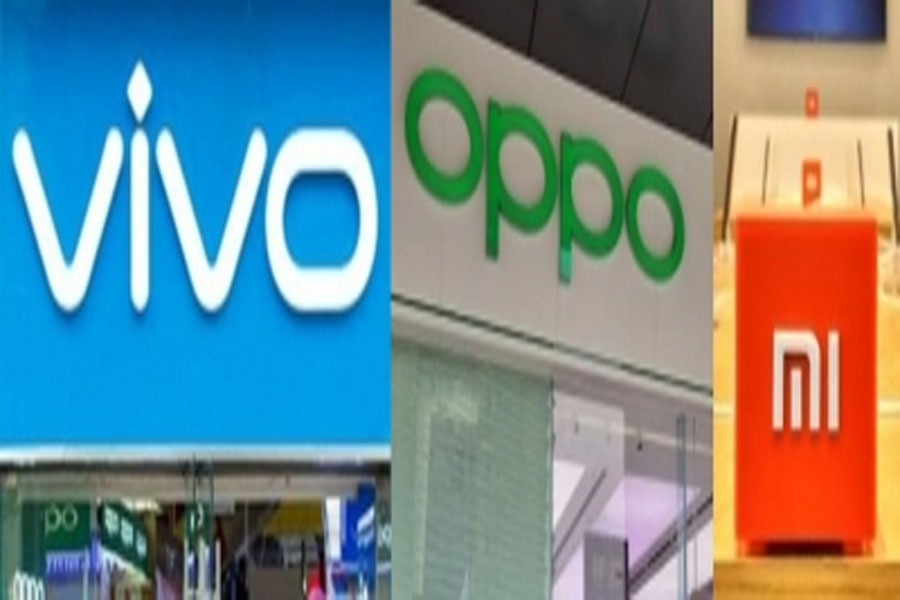 For Chinese processing and manufacturing enterprises that originally tried to make India an overseas product-processing centre, if it is indeed increasingly difficult and unprofitable to operate in the country, then withdrawing from India is also an available option, state-run Global Times has said.
The Indian government is looking into cases of alleged tax evasion by three Chinese mobile companies — OPPO, Vivo India and Xiaomi.
"Frequent investigations by the Indian side into Chinese enterprises not only disrupt those companies' normal business activities, but also impedes the improvement of business environment in India and chills the confidence and willingness of market entities, especially Chinese enterprises, to invest and operate in India," read a commentary in the publication.
Since April 2020, out of 382 foreign direct investment (FDI) proposals the central government received from Chinese firms, India approved only 80 as on June 29.
"The number presents the increasingly difficult business environment facing Chinese investment and companies doing business in India," the report said.
Some manufacturers have turned their eyes to Southeast Asian countries such as Vietnam after withdrawing from India.
"Faced with competition from Vietnam, India should no longer set obstacles for its manufacturing development, and should stop carrying out crackdown on Chinese investment," the report added.
Despite the Covid-19 pandemic, the China-India trade is on course to cross $100 billion for the second consecutive year as it has gone up to $67.1 billion in the first half of 2022.
"Hopefully India can provide a fair and non-discriminatory business environment for Chinese investors, which will be mutually beneficial to both Chinese enterprises and India's manufacturing ambitions," the commentary read.
OPPO India, Xiaomi India and Vivo India were served notices by the Directorate of Revenue Intelligence (DRI) for duty evasion, Finance Minister Nirmala Sitharaman informed the Rajya Sabha this week.
A show-cause notice demanding Rs 4,403.88 crore has been served to OPPO Mobiles India Ltd based on an investigation conducted by the DRI, while five cases of Customs duty evasion have been registered against Xiaomi Technology India, Sitharaman said in a written reply.
The DRI detected customs duty evasion of around Rs 2,217 crore by Vivo Mobile India Private Ltd.
A show-cause notice has been issued to Vivo India demanding customs duty amounting to Rs 2,217 crore, under the provisions of the Customs Act.