Pawar clan: As we get older, our passion grows, says Ajit Pawar
As the members of the state's powerful Pawar clan get older, their enthusiasm for public service remains undiminished, said Maharashtra Deputy Chief Minister Ajit Pawar.
Quite feared and notorious in political circles for his blunt statements, the senior Nationalist Congress Party leader said that now Sharad 'Pawar-Saheb' is pushing 81, he (Ajit Pawar) is 61 while his cousin Supriya (Pawar) Sule is 51 years old.
"But, as we become older, our passion keeps growing," Ajit Pawar said, addressing a function on employment generation in his home town of Baramati on Sunday evening, in the presence of NCP leaders, representatives of banks, corporates, etc.
Then, with a pause, decorated by an impish grin, the 4-time Deputy Chief Minister added mischievously: "Our passion for work!"
He pointed out that it was this zeal for public service which energises all the Pawars "to start working at the crack of dawn, as soon the sun rises and go on all day" and duties continue even till late in the night.
The reputation for doing peoples' work has impressed the masses immensely, and now people from even other districts or regions approach the Pawars to get their problems resolved, he contended.
"We are compelled to tell them 'Arrey Baba, approach your own MLAs, Ministers or Guardian Ministers… This is not in our jurisdiction'. But we try to help as many as possible," said the Deputy Chief Minister, himself considered a work-horse.
"This is probably why the people of Baramati always support us wholeheartedly during all elections. If any parcel comes from outside, the Baramatikars retain his (election) deposit and politely send him back!" Ajit Pawar said with a stern countenance on how nobody else stands a chance in Baramati.
The Pawar clan's stranglehold on the Baramati stronghold is legendary, though several top Bharatiya Janata Party (BJP) leaders attempted to break it and even darkly warned that "(Sharad) Pawar will be sent home".
Ironically, the threats failed to faze Sharad Pawar, Supriya Sule and Ajit Pawar – and they all got elected and guffawed their way to the Houses of legislature and Parliament.
For instance, NCP President Sharad Pawar has been elected 6 times non-stop since 1967 from Baramati, on Congress tickets and twice (1980 and 1985) on other breakaway factions.
He also has an unbroken record of becoming the state's youngest Chief Minister in 1978 at the age of 37, and returning thrice later before climbing to national politics, barring a 2-year return spell in the state from 1993.
Besides, the Pawar Senior romped home in 7 Lok Sabha elections (Baramati and Madha) and is now a Member of Rajya Sabha for the second consecutive term since 2014, after retiring from the electoral arena and 'bequeathing' the seat to his sole daughter Supriya Sule.
Not surprisingly, Supriya Pawar won from Baramati Lok Sabha constituency in 2009, then succeeded in taming the so-called 'Modi-waves', to return again in 2014 and 2019, besides an earlier term in Rajya Sabha.
Similarly, Ajit Pawar has been elected 7 times from Baramati Assembly constituency non-stop since 1991 and also spent a short term in Lok Sabha before dedicating himself to state politics and harbouring a not-so-secret desire for the Chief Minister's chair.
Making a brief self-introspection, Ajit Pawar said that whenever things don't proceed smoothly as per plans, he gets upset and irritated.
"This happens often, so there's an impression created that I am perpetually grouchy. But that's not true," he said and warned the officialdom to ensure that all works are carried out properly with a life-span of century and not squander public money.
Shiv Sena's ill MP skips ED hearing, seeks fortnight's time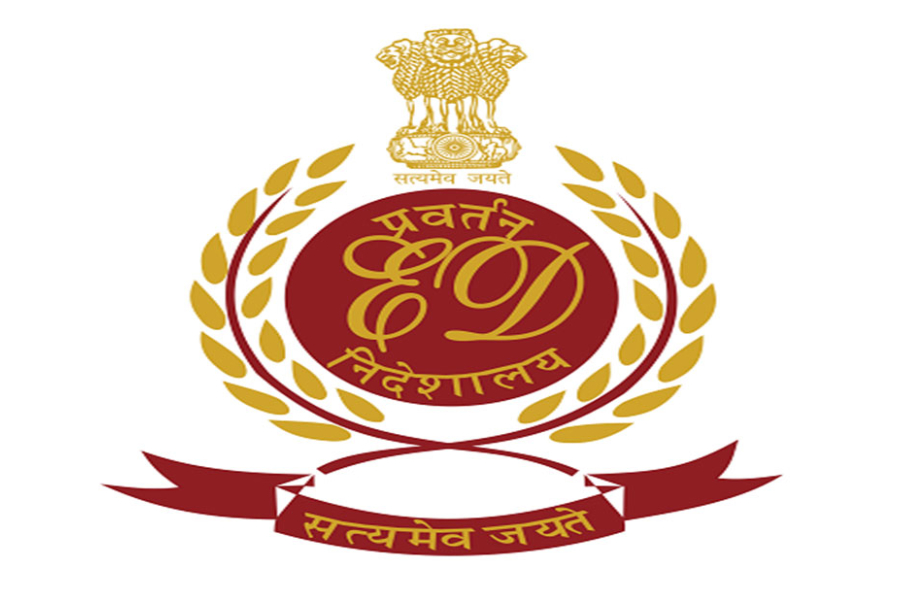 Yavatmal-Washim Shiv Sena MP Bhavana Gawali skipped a hearing by the Enforcement Directorate (ED) on grounds of ill health, here on Wednesday.
Instead, a team of her lawyers went to the ED and submitted a letter seeking another 15 days' time to enable the MP to appear before the central probe agency.
Political sources said that Gawali – who was first summoned on October 4 but did not attend the ED office owing to prior commitments – is suffering from chickenpox and has sought more time to go and answer the ED's queries.
The ED is probing allegations of money laundering indulged by Gawali and her associates for criminal conspiracy to fraudulently convert a trust into a private company.
Later, the ED arrested one of the aides Saeed Khan, under the Prevention of Money Laundering Act, and wants to quiz Gawali about her links with him and certain misappropriation of funds amounting to around Rs 25 crore.
While denying the allegations against her, Gawali has accused the ED of targeting her solely because she belongs to a state party, Shiv Sena.
The ED entered the picture after the Risod Police in Washim registered a complaint of cheating and criminal breach of trust against various persons including the trustees, and later the ED carried out multiple raids at her premises in Yavatmal, Washim, and Mumbai.
Sena Minister to SC: Probe NCB, Aryan Khan's 'fundamental rights breach'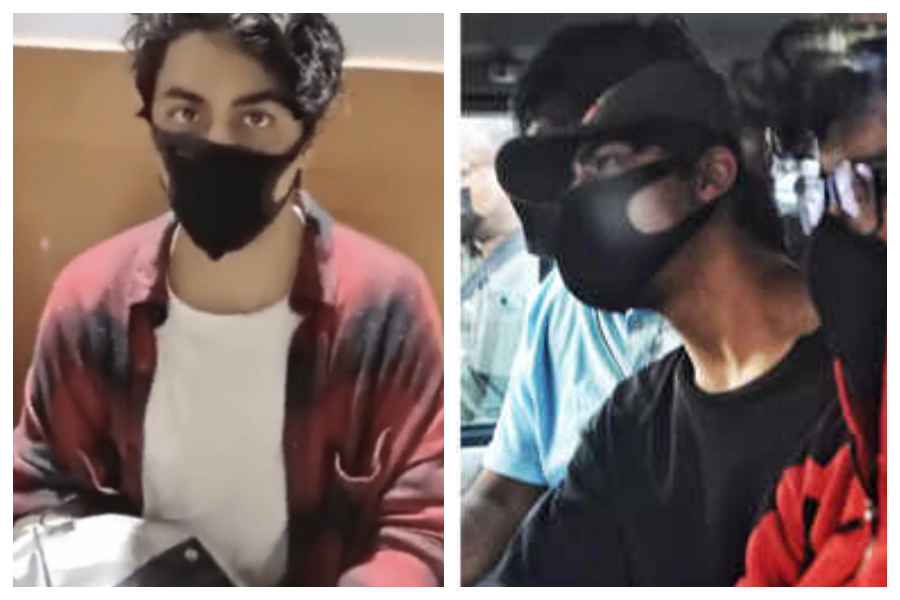 In a significant development, a senior Shiv Sena leader urged the Supreme Court to order a probe by a sitting judge of the apex court into the affairs of Narcotics Control Bureau and violation of fundamental rights of Aryan Khan, son of Bollywood megastar Shah Rukh Khan.
Making the plea under Article 32 of the Constitution, Kishore Tiwari, accorded the Minister of State (MoS) status, has urged Chief Justice N.V. Ramana's 'top priority' intervention into the manner in which the 'biased' NCB is hounding film personalities, models and other celebs since the past nearly two years with 'malafide motives'.
He said that under Article 32, the Supreme Court and the Chief Justice of India (CJI) are duty-bound to take cognisance of every matter pertaining to the fundamental rights violation, as guaranteed under Part III of the Constitution, which the NCB is flouting.
Referring to the Special NDPS Court (Mumbai) deferring the verdict in the bail plea of Aryan Khan and other accused till October 20 citing public holidays, the plea said this has subjected the accused "to big humiliation and kept in jail in an undemocratic and illegal way" for 17 nights.
This is in utter disregard to the fundamental Right to Life and Liberty as enshrined in the Constitution and the question of 'bail is the norm, jail is the exception', which has been upheld and settled by SC many times, as reiterated by former Attorney General of India Mukul Rohatgi.
Accusing the NCB and its officials of 'vendetta' by targeting select celebs, Tiwari demanded a probe into the role of the central narcotics agency and the Mumbai Zonal Director (Sameer Wankhede), whose wife is a well-known Marathi filmstar, in direct competition with the other stars and celebs being hounded.
Pointing a needle of suspicion at Wankhede, the plea said the officer's wife is trying to make big in Bollywood, and that's why only leading names in the film industry, their families, national-international models, producers-directors are brought under the NCB lens.
"Starting with the probe into the Sushant Singh Rajput death case, the probe has been 'totally diverted in an unrelated direction' … The alleged NCB seizures are 'miniscule jokes' compared to the Mumbai Police achievements, or the DRI which last month seized 3000-kgs drugs from Mundra Port in Gujarat," Tiwari said in the plea.
When the law has been settled by the highest court of the country, the NCB and the Special NDPS Court have "failed to give due regards" by depriving Aryan Khan and others bail, which could be done right away, even on public holidays, and thus there is 'total miscarriage of justice'.
"With the recent shocking exposure on NCB by Maharashtra Minister Nawab Malik, its high time the NCB Mumbai and all-India must be probed by an SC judge to unravel the rackets and the truth…It's a fit case for immediate intervention by the SC," Tiwari demanded, among other things.
Contending the NCB's grudge and autocratic style are even more glaring, the Sena leader added that no contraband drugs were recovered from Aryan Khan, there was no medical examination proving consumption, etc., yet he has been shunted into different types of custody since October 3, echoing former Attorney General of India Rohatgi.
After the NCB swooped on a luxury cruise ship to bust an alleged rave party on October 2, Aryan Khan, along with 7 others were detained, arrested on October 3 and have remained in NCB and judicial custody since for the past 17 days, with their bail order likely be delivered by Special Judge V.V. Patil on Wednesday (October 20).
LS bypoll: 'Get Joe Biden, we are not scared', Raut taunts BJP
Kickstarting the campaign for the upcoming Lok Sabha bypoll to the Union Territory of Dadra & Nagar Haveli seat, Shiv Sena MP Sanjay Raut said the party is not worried even if the BJP brings US President Joe Biden for canvassing, here on Saturday.
"When the Shiv Sena speaks, it's called a roar. The Railway Minister of India is sitting in Silvassa for the past four days. Is there no work left in his ministry or has it been auctioned off like Air India? Even if they deploy Biden for campaign, we are not bothered," Raut said.
The Shiv Sena has fielded Kalaben M. Delkar, the widow of former seven time MP Mohan S. Delkar, who committed suicide in a Mumbai hotel on February 22.
"There is a reign of terror in Dadra & Nagar Haveli unleashed by the current administration. Mohan Delkar 'sacrificed' his life for the people. We have fielded Kalaben Delkar to ensure justice for his 'atma-samarpan' and the masses of this Union Territory are suffering under the present regime," Raut asserted.
Addressing mediapersons here, the Sena's Chief Spokesperson took potshots at the BJP, saying that even during the West Bengal elections, the entire Union Cabinet and the BJP top brass campaigned there, but they proved no match for the charisma of Mamata Banerjee.
"In the same way, no attempts by the BJP will work here. We have held the hand of Kalaben Delkar, she's our mother and sister, we will support her throughout. We expect her poll victory will be the biggest ever in the electoral history of this constituency," Raut declared.
He said Kalaben Delkar does not need any sympathy but only support since her family has worked in the UT – around 170 km north of Mumbai nestling between Maharashtra-Gujarat borders – for several decades and she deserved to win the seat held by her late husband and her late father-in-law Sanjibhai R. Delkar.
"After the 2024 elections, Shiv Sena will play a crucial role in national politics… It will start with the Dadra & Nagar Haveli seat. It's a fight for our dignity and self-respect and we shall struggle till the end," Raut said.
Last week, Kalaben Delkar, along with her family and thousands of supporters joined the Shiv Sena in the presence of party President and Chief Minister Uddhav Thackeray in Mumbai and was made the candidate for the parliamentary bypoll, taking political circles by surprise.