Pankaj Tripathi on being called uncrowned 'king' of OTT
The growing popularity of the OTT space has helped in bringing talented actors to the forefront and one such name is Pankaj Tripathi, who has amassed a big fan following with his portrayal of Kaleen Bhaiya from 'Mirzapur' and Guruji from 'Sacred Games'.
He has often been called the "king" of the digital space. The 44-year-old actor credits the audience for all the love they have showered on him.
"I am humbled and it feels really good to be so loved. I'm thankful to all the viewers who decide whom to make the 'King' and the 'Queen' from among us actors – we actors call such viewers the intelligent and thinking audience – and I'm very thankful to them," Pankaj said.
The actor stressed that the numbers game in the industry keeps shuffling up and down.
He said: "I believe that originality means creating a space in the audience's hearts with good storytelling and performances that they wouldn't just like but also get inspired from."
"You see, the numbers game in the industry keeps shuffling up and down, but the most important thing to remember is to continue being a part of great stories so it reaches the hearts of the audience."
He feels thankful to be recognised for the work he does.
Pankaj concluded: "When I get to hear of the news where the audience is talking about the craft…personalities, and their preferences when it comes to content, it makes us actors feel very humbled and thankful to them for recognising the work that we do.
Ayushmann Khurrana's Wife Tahira Kashyap Redes Out Hard-Hitting Poem Supporting Wrestlers' Protest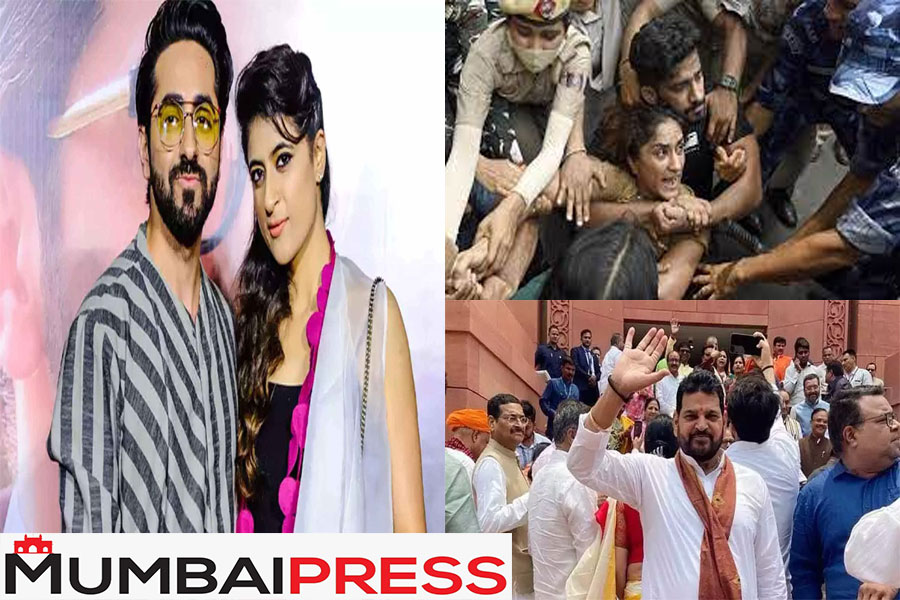 Tahira Kashyap, the wife of actor Ayushmann Khurrana, read out a powerful and hardhitting poem on Thursday morning, in support of the ongoing wrestlers' protest in Delhi. She is among the first ones from the film industry to break her silence on the raging debate that has gripped the nation.
Celebrities from Bollywood, who are otherwise quite vocal on issues of national interest, have remained tightlipped about the ongoing wrestlers' protest in the country.
Several Olympic and other world championship-winning wrestlers, including Sakshi Malik, Vinesh Phogat and Bajrang Punia, have taken to the streets of Delhi demanding the arrest of former Wrestling Federation of India chief Brij Bhushan Sharan Singh, who has been accused of sexual harassment by nearly 10 women.
Tahira Kashyap voices her support for protesting wrestlers
On Thursday morning, Tahira penned down a poem on the wrestlers' protest and read it out in a video which she shared on her social media handle.
"Handing over the papers and then snatching back in shame, the headlines of our women wrestlers struggling to be heard just changed the game," a part of her poem stated.
In the poem, she also said how she never differentiated between her daughter and son, and that they look up to the wrestlers, whom she addressed as "national heroes".
Speaking of her daughter, she said, "She too has an aspiration to win medals for the nation. I snatched and clenched the papers hard for I never want her to know what awaits is a warped situation."
"The women whom my son also looks up to, have been mistreated and told 'shut up you'," she added.
Celebs slammed for staying mum
Meanwhile, celebs are being slammed on the internet for not voicing out their opinion over the wrestlers' protest. Netizens pointed out that while the celebs put out posts when the same wrestlers had won medals for the country, they have now decided to remain tightlipped when they actually need support.
A few celebs, however, condemned the Delhi Police's brutal action on the wrestlers on the day of the new Parliament building's innauguration.
Swara Bhasker shared a video and wrote, "Shameful that our top International athletes are forced to protest on streets against sexual harassment but accused BJP MP is being consistently shielded by the govt. Sack & investigate #BrijBhushanSharanSingh."
Tovino Thomas, Kamal Haasan, Prakash Raj and Sonu Sood too condemned the police action.
Simplicity or Publicity? Aamir Khan's daughter Ira Khan gets mixed reactions over her auto ride in Mumbai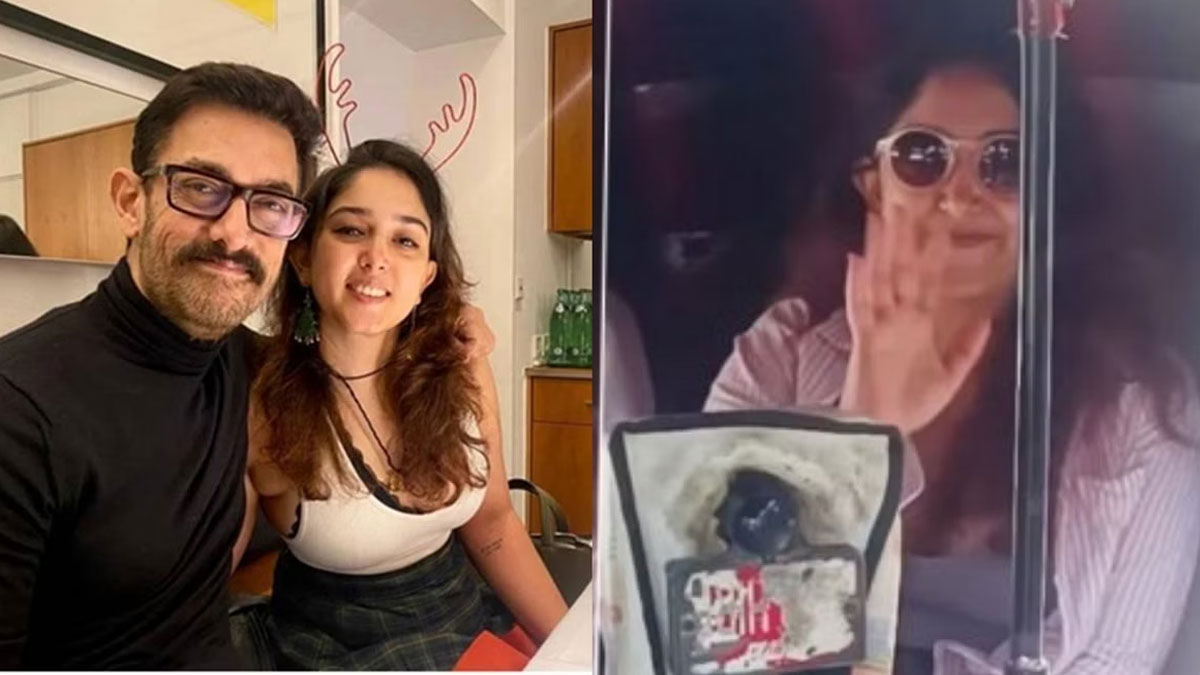 Ira Khan, the daughter of Bollywood superstar Aamir Khan and his first wife Reena Dutta, has captured media attention and made headlines, this time by being spotted travelling in an auto-rickshaw.
The star kid has always chosen to carve her own path instead of following in her father's footsteps as an actor. With a strong presence on social media, particularly Instagram, she keeps her followers engaged by sharing glimpses of her life through photos and videos.
Despite staying away from the acting world, Ira manages to stay in the limelight due to her personal life.
Ira Khan travels in an auto-rickshaw
Recently, Ira Khan decided to forgo a luxurious car and opt for a fun auto-rickshaw ride in the bustling city of Mumbai.
Accompanied by a friend, she was captured on camera by a paparazzo, who later shared the video on Instagram.
Throughout the clip, Ira can be seen wearing a charming smile as she waves to the onlookers and expresses her gratitude with a heartfelt "Thank You." Her casual attire consisted of a white and pink striped shirt layered over a grey top, paired effortlessly with olive shorts. She completed the look with a stylish pair of sunglasses.
Netizens have mixed reaction
The video quickly caught the attention of netizens, resulting in a flurry of reactions across social media platforms. Many fans praised Ira for her down-to-earth nature, describing her as the "one and only simple star kid" and showering her with clapping emojis.
Others echoed the sentiment, referring to her as a genuinely sweet and unpretentious person. However, not everyone shared the same viewpoint. Some sceptics dismissed her auto-rickshaw ride as a mere publicity stunt, calling her the "talentless kid" of Bollywood and their alleged thirst for attention. A particularly disillusioned user claimed that such tactics were deployed when no one paid attention, suggesting a decline in the industry.
About Ira Khan
Earlier this month, Ira Khan celebrated her 25th birthday in a unique and personalized manner. She hosted a delightful Ted Lasso-themed party at her home, which was attended by her father Aamir Khan's ex-wife Kiran Rao, her brother Azad, and her fiancé Nupur Shikhare.
The event also saw the presence of Aamir's cousin Imran Khan and actress Mithila Palkar. Notably, Ira got engaged to Nupur Shikhare, a professional gym trainer, last year, further adding to the excitement surrounding her personal life.
Salman Khan HUGS Vicky Kaushal at IIFA 2023 day after snub, latter says 'There is no point…'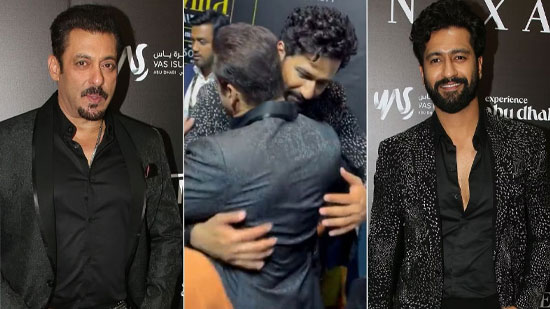 Bollywood superstar Salman Khan grabbed eyeballs and invited criticism after his guards were recently seen pushing actor Vicky Kaushal aside while he was speaking at the International Indian Film Academy (IIFA) Awards 2023. Netizens even claimed that the star ignored Vicky and walked away and labelled him as "rude and arrogant".
Within no time, the video of Vicky being shoved aside by Salman's guards went viral on the internet, and fans of the former rallied by his side.
However, Salman made sure to put the controversy to rest after he was seen hugging Vicky only a day after allegedly snubbing him.
Salman Khan hugs Vicky Kaushal
As the IIFA Awards 2023 kickstarted in Abu Dhabi, celebs made sure to put their best feet forward as they arrived for the Day 1 of the gala event.
They also tried to interact with the media for a bit, and while Vicky was doing the same, he was spotted by none other than Salman.
In another video which has gone viral, Salman can be seen himself approaching Vicky while he was busy speaking to the media, and greeted him cordially. Not just that, but he even hugged Vicky and exchanged pleasantries before proceeding for the event.
Vicky Kaushal reacts to video of him being pushed away
While interacting with the media, Vicky was obviously questioned about the video of him being pushed aside by Salman's guards which was pasted all over the internet.
However, the 'Uri' actor seemed to be unbothered by it and instead said that the entire incident was just blown out of proportion.
"A lot of times it happens that things are just blown out of proportion and a lot gets written about it. There is unnecessary chatter about many things. Things are not actually as they seem sometimes in the video. There is no point talking about that," Vicky told.
Vicky-Abhishek turn hosts for IIFA 2023
Meanwhile, the IIFA Awards 2023 will be hosted by none other than Vicky Kaushal and Abhishek Bachchan.
Salman, who has been a regular at the gala event, made sure to accommodate it in his busy schedule this year as well. In the past, he had been seen hosting the event numerous times, but this time, he decided to hand it over to Vicky and Abhishek.
Among the other celebs who attended IIFA 2023 were Rajkummar Rao, Rakul Preet Singh, Varun Dhawan, Nora Fatehi, Badshah, Nushrratt Bharuccha, Sunny Singh, Radhika Madan, Urvashi Rautela, and others.